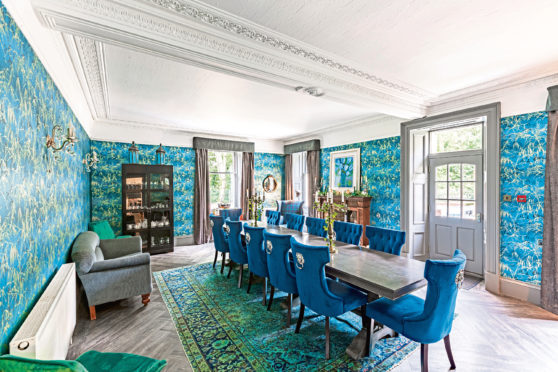 At the end of a long week covering politics at Holyrood before the coronavirus struck, I got into the car with my wife and children and pointed it north on a dark Friday evening. As the rain lashed down, we questioned the wisdom of leaving the comforts of home for a winter weekend away.
On the plus side, however, we were heading to Angus – the county where I was brought up and to a place which I had known in a previous guise.
Around 25 years ago, I was a guest at a very smart 21st birthday party at the then Castleton House Hotel. The hospitality on that occasion had been so lavish that my recollection of the "do" has become a little blurred. But it was impossible to forget the wonderful venue.
So, when the chance to revisit Castleton House arose all these years later, I was keen to take it, even if the weather was a little foreboding as we loaded up the car.
As we drew up outside the Edwardian mansion, originally built as a family home by a wealthy Angus farming family, it became clear that we were in for a very special stay.
No longer a hotel in the conventional sense, Castleton House is now being run as a spectacular holiday venue, ideal for large parties who are keen to take advantage of the extensive range of attractions on offer in the area.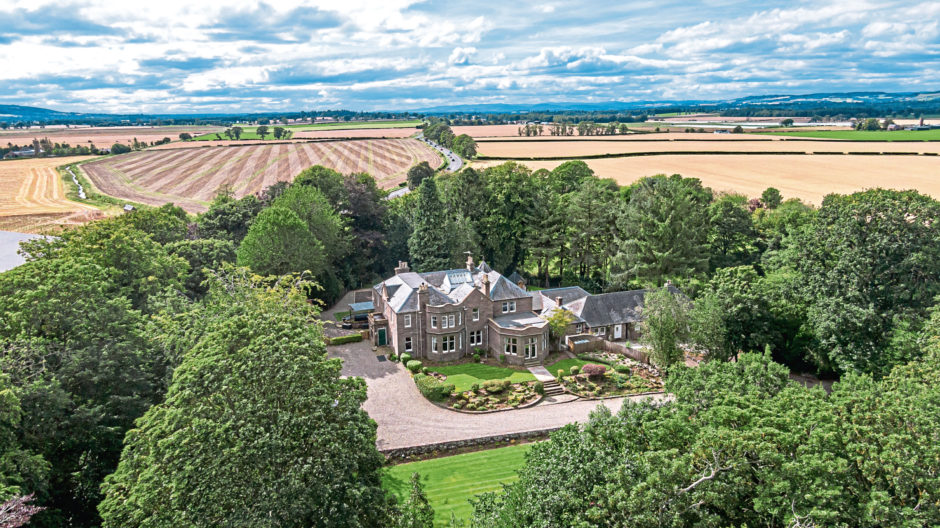 Located near the villages of Meigle and Eassie in the heart of Strathmore farming country, Castleton is within striking distance of the golf links of Carnoustie and St Andrews, as well as Blairgowrie Golf Club, home to two of the finest inland courses in the country.
For country sports enthusiasts there is a wealth of good fishing nearby and shooting is available in the Angus Glens, which also offer excellent walking and wonderful views. For those into skiing and snowboarding, the slopes of Glenshee are also reasonably close.
Along the road happens to be the picturesque village of Glamis with its fairytale turreted castle, famous as one of the most haunted places in Scotland and the childhood home of the Queen Mother.
But regardless of the variety of activities for which Castleton is handily placed, for us the highlight of our stay was undoubtedly the house itself.
The owners have transformed the old hotel into a sensationally luxurious venue that we felt privileged to have the run of for our family weekend. Needless to say, we didn't need all nine double bedrooms with their king-sized double beds and spectacular en suite bath and shower rooms. But it was fun to ogle them with their spectacular views.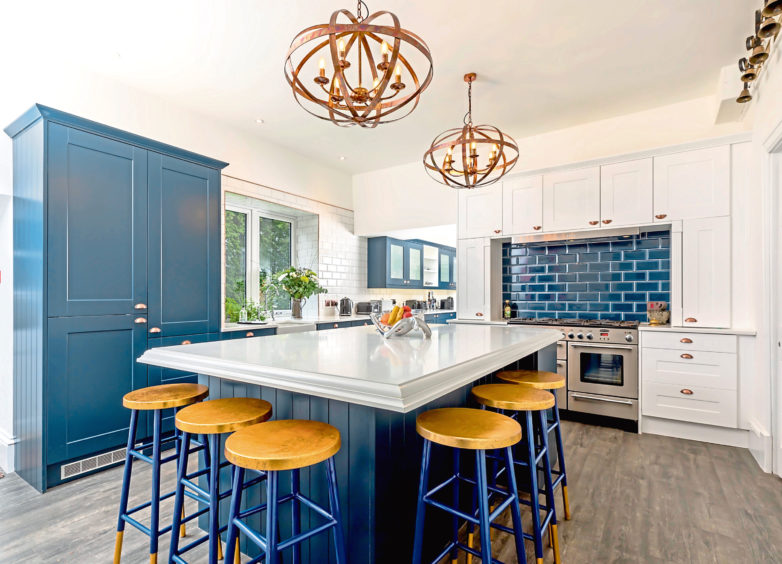 Six bedrooms were in the main body of the house and a further three were in an adjoining "cottage", which made for a charming addition to the property. When the sofa bed in the cottage is included, a total of 20 guests can be housed at Castleton in the utmost comfort.
Designer decor and elegant antiques are evident throughout the house, which includes some magnificent public rooms.
A beautiful long dining table is a defining feature of a stunning dining room, complete with log burner and antique sideboards. A large kitchen with every possible facility provides the perfect place to prepare food and socialise.
Art from South Africa can be enjoyed in a splendid drawing room with swoon sofas, which is a wonderful place to relax over drinks.
The traditional and exceptional furnishings are combined with the latest in technology with the rooms fully equipped with wi-fi and sound systems.
For those who like more traditional forms of entertainment, there is a library with board games, a "Champagne" room and a billiard room.
Along with a very fine 9ft snooker table, the billiard room is equipped with a Timothy Oulton bar and a TV/sound system with Sky Sports.
Our trip to Castleton was not blessed with the sort of weather that made barbecuing much of an option. But we inspected the barbecue hut, which was easily accessed from the house and another place for a great party.
Also within eight acres of grounds were two hot tubs and a magnificent lawn complete with putting green.
As the country gradually comes out of the Covid-19 lockdown, hand sanitiser has been provided for guests. Cleaning products are readily available. Items such as board games and pool cues are thoroughly disinfected before guests arrive. And the owners take care to check that the composition of house parties are abreast with government coronavirus guidelines.
Such was the magnificence of Castleton and the facilities on offer I could easily imagine a house party spending a week at the property without feeling the need to seek entertainment further afield.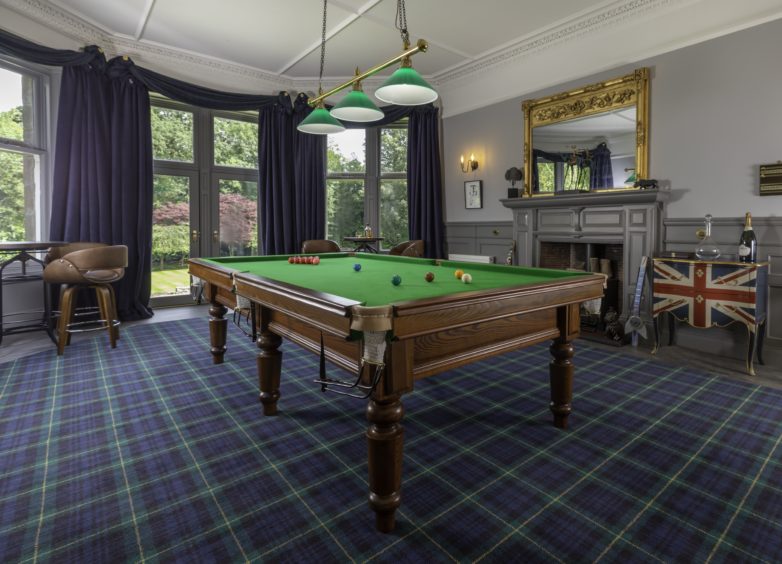 But the combination of this spectacular property and the range of activities within easy reach would make this a wonderful place to have a holiday with friends.
Having spent a memorable weekend in thrall to the sheer splendour of our surroundings, we can heartily recommend Castleton as a wonderful place – particularly for large parties of gregarious individuals with a taste for the finer things in life.
THE HOLIDAY
Castleton House
Eassie, by Glamis, Forfar DD8 1SJ
Call: 07483 866079
Visit: www.castletonhouseglamis.com