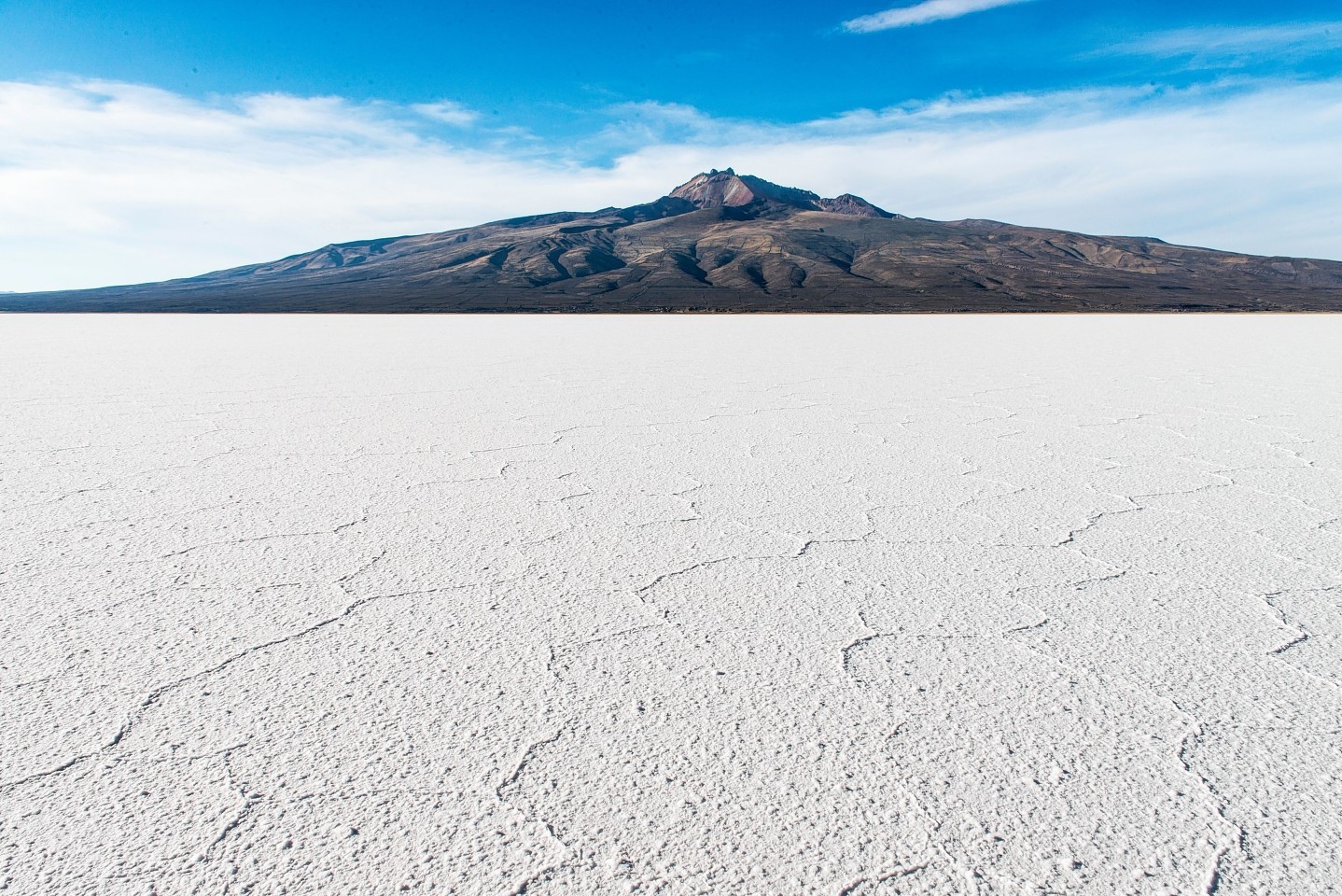 World Cup fever has taken a firm hold, putting South America firmly in the spotlight. But beyond Brazil, which other countries deserve the traveller's attention? We round up our dream teams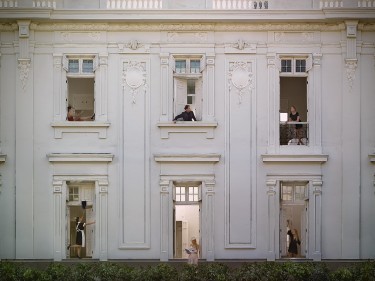 TEAM: PERU
Star players: Hotel B and Central restaurant, Lima
Winning streak: Food
The South American food scene has exploded in recent years, with Peru leading the way. In a country where there are more than 3,000 varieties of potato and 55 different types of corn, chefs certainly have a lot to experiment with in the kitchen.
Some of the best restaurants can be found in coastal capital city Lima, where ancient temples, colonial houses and republican palaces sit alongside sophisticated apartment blocks and five-star hotels.
For a whirlwind taste of the diversity Peru has to offer – from ocean, jungle and rainforest – visit boundary-bending Central (www.centralrestaurante.com.pe), run by husband and wife team Pia Leon and Virgilio Martinez (who owns the Michelin-starred restaurant Lima in London).
Extraordinary dishes are inspired by Peru's different altitudes, where climate and soil can vary dramatically, with herbs, roots and fruits foraged from heights of up to 4,500m. Frozen potato, a puree made from algae, and dried roots sprinkled with mud may sound challenging, but for true gourmands, the menu is a real adventure.
Peru is also home to the Pisco Sour, and some of the best low-key bars can be found in bohemian district Barranco, where Lima's first boutique hotel, Hotel B, opened last year.
The former Belle Epoque mansion, used as a seaside retreat in the 1920s, has been fully restored, and now dynamic works of art and brightly coloured sculptures decorate rooms with original Italian marble terraces and fine wooden floors.
Also close by is the MATE gallery, featuring a permanent collection of works by internationally acclaimed fashion and celebrity photographer, Mario Testino, who grew up in Lima.
Clearly, this is a city for those of good taste.
:: Doubles at Hotel B from £270 per night (B&B). Visit www.hotelb.pe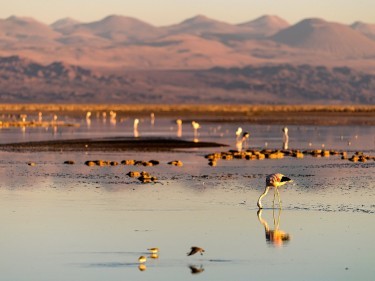 TEAM: CHILE
Star player: Alto Atacama Desert Lodge & Spa
Winning streak: Adventure
Considered to be one of the driest places on earth, the Atacama desert will appeal to those who like to tackle extremes. One oasis in the 105,000 square kilometre stretch of sand, wind-beaten rocks and gnarled escarpments is San Pedro de Atacama, once a hang out for new age hippies but now a busy tourist hub.
Set a little way back in the Catarpe Valley, the Alto Atacama hotel melts inconspicuously into the terracotta-tinged mountains.
Plunge pools provide relief from the dry, dusty heat, while at night, an on-site observatory can be used to study the brilliantly clear sky.
Twice a day, guests can take part in excursions, exploring other-worldly landscapes. Hike through the Valley of the Moon, where sand and stone have been carved into surreal shapes and dry lakes are frosted with salt; or rise early to see powerful jets of steam spout from the Tatio geysers in the world's highest geothermal field, 4,300m above sea level.
Few creatures can survive in the region, but a hardy exception are flamingoes. Drive in a 4×4 past dormant volcanoes and salt flats to the Chaxas lagoon, where the birds gather at sunset, the pink of their feathers apparently reflected in the blushing sky.
But every adventure deserves relaxation, something guests can expect when they too come home to roost.
:: Doubles from £167pp, per night (half board). Visit www.altoatacama.com
TEAM: BOLIVIA
Star player: Hotel Tayka de Sal
Winning streak: Scenery
Compared to other South American squads, Bolivia lag woefully behind on the football pitch, but they do have one secret weapon at their disposal: the glorious Altiplano (high plains). In fact, playing at a dizzying height of 3,600m did enable the national team to beat Argentina back in 2009. But it's the scenery found in these altitudes that really puts Bolivia in the lead.
Stretching as far as the eye can see, the Salar de Uyuni, the largest salt flat on earth, can be classed as one of the world's greatest wonders.
During the dry season, May to September, tourists travel in 4x4s across a thick salt crust left behind from the evaporation of prehistoric lakes. And during the rest of the year, when it rains, the flats become a giant mirror, where clouds float across sky and land.
In a quiet corner, beneath the Tunupa volcano, is the rustic but charming Tayka de Sal hotel.
When temperatures drop at night, guests can warm up in front of a blazing fire, where excellent food is served at simple wooden tables draped with embroidered blankets.
In daylight, explore the surrounding quinoa fields and grasslands where lama and vicuna graze, and visit the peculiar Museo de Chantani run by an elderly archaeologist. Pre-columbian pots found in the area are propped haphazardly in a garden, while the 800-year-old skeleton of a villager is huddled in a small cave. Government officials are yet to verify the true age of the remains, but then few people venture to this alluringly remote spot.
:: Doubles from £70 per night (B&B). Visit www.taykahoteles.com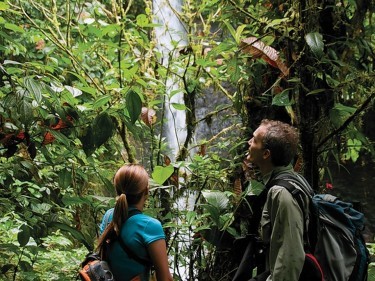 TEAM: ECUADOR
Star player: Mashpi Lodge
Winning streak: Wildlife
It may be one of the smallest countries in South America, but Ecuador is also one of the most biodiverse, spreading across the Andes and Amazon Basin.
A comfortable introduction to the jungle is the eco-friendly Mashpi Lodge, a 2.5 hour drive from Quito, perched on a high plateau in the cloud forest.
Blending discreetly into its surroundings, the lodge offers guests an opportunity to experience remarkably close encounters with the local wildlife. Five hundred species of bird can be seen swooping through the forest canopy, while peccaries and even puma pass below.
Climb the observation tower at sunrise to see toucans, parrots and raptors, or ride tandem on a sky bike across a gorge. Get acquainted with the 200 species of butterfly at the nearby Life Centre, staffed by local guides, and discover the orchids, bromeliads and passion flowers that thrive here in abundance.
But even from inside the glass-fronted lodge, guests have a window onto the forest, so there's plenty of time to admire the wildlife while relaxing with creature comforts of their own.
:: A three day all-inclusive package costs £820pp. Visit www.mashpilodge.com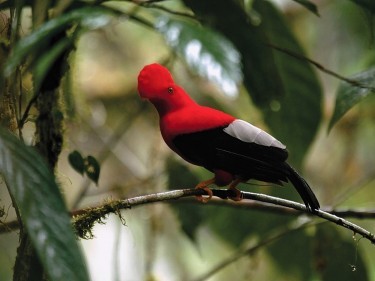 TEAM: ARGENTINA
Star player: La Bamba de Areco, Pampas
Winning streak: Activity
Football is a religion in Argentina, with a Church of Maradona allegedly open for worship in the star player's humble birth place, Villa Fiorito, a shanty town on the outskirts of Buenos Aires.
But step outside the capital city, and people play a very different sport. Argentina's cowboys, the gauchos, can be found rounding up cattle on horseback or competing in rodeos in the grasslands of the Pampas.
Bringing this age-old equestrian tradition into the modern world is the luxurious La Bamba de Areco, one of the oldest estancias in the area now converted into a boutique 11-room hotel. Guests are welcomed into a family home, where they share meals together in a grand dining room, or outdoors on long wooden benches beneath the shade of plane trees.
French owner Jean-Francois Decaux originally bought the property to indulge his passion for polo, and the estancia has it's own international team who often practise here. But those who want to travel on horseback at a more leisurely pace can saddle up on one of La Bamba's steeds and tour the grounds and stables.
Kit yourself out in cowboy gear by visiting the many leather and silversmith stores in nearby San Antonio de Areco, where gauchos shuffle their feet through the dusty streets, and days run away like wild horses.
:: Doubles from £385 per night (full board). Visit www.labambadeareco.com