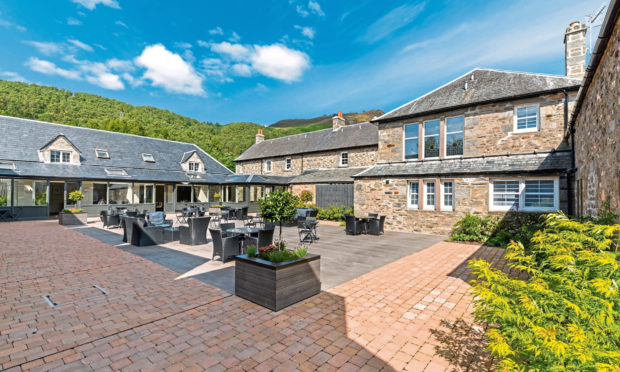 My passport has had a quiet time of late – it has remained firmly tucked away in a drawer.
Compared to last year – nights in Amsterdam, Switzerland, France, Spain, Italy – it's been some change of scene.
And not an easy shift when a pandemic halts all progress on the book you're writing on the most iconic hotels in the world.
It has been a year of walks around the local area, of looking at the same four walls trying to summon energy to paint them.
So, when the opportunity came up to visit one of my favourite parts of Scotland – Perthshire – and stay at the newly refurbished Dunalastair Hotel Suites in Kinloch Rannoch, this was something of a dream staycation trip.
The location is incredible, and if you don't know this part of Scotland, you need to go there. It will truly take your breath away.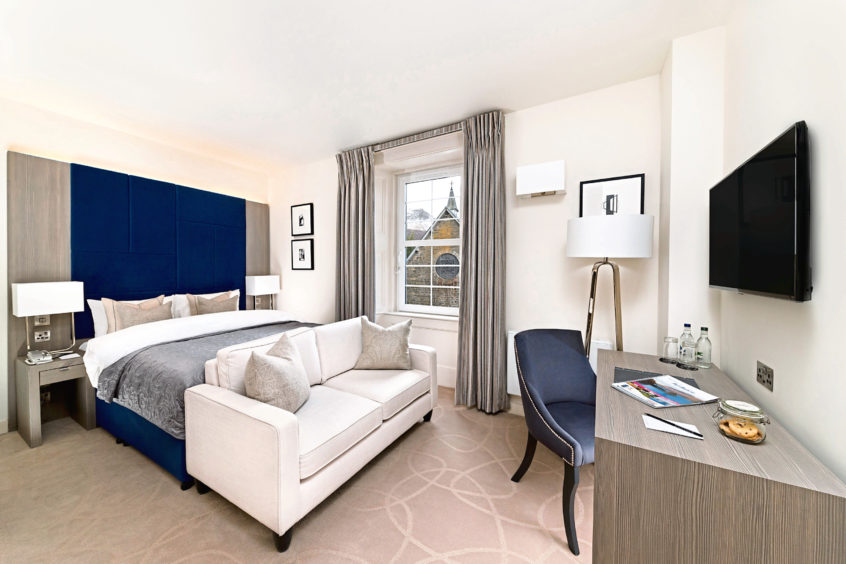 It's like the south of France, with its captivating sandy inlets by the shore of the loch along the tiny single track road leading to the most deserted train station in the UK.
It is a long drive to get to Kinloch Rannoch, whichever route you take, and it was a relief to step into the warm and welcoming reception area of Dunalastair Hotel Suites.
"Get your mask on mum," my ever-vigilant 15-year-old daughter reminded me as soon as I was out of the car. What has happened to the rebellion of youth, I asked myself.
First things first and a large bottle of rosemary scented hand sanitiser greeted us on the counter of the reception – and also a delightful receptionist, Manuel, from southern Spain, wearing a black mask.
He invited us to wash our hands and was quick to ask us what time we would like to take our breakfast, as social distancing required breakfasts to be staggered.
We opted for 10am, and a few moments later, once checked in, the hotel manager escorted us to our room on the first floor.
A spectacularly clean and inviting one-bedroom suite, it had enchanting views to the waterfall and the legendary Schiehallion mountain.
Everything in the AA Covid-19 Confident hotel is painted in neutral tones of calming grey and beige.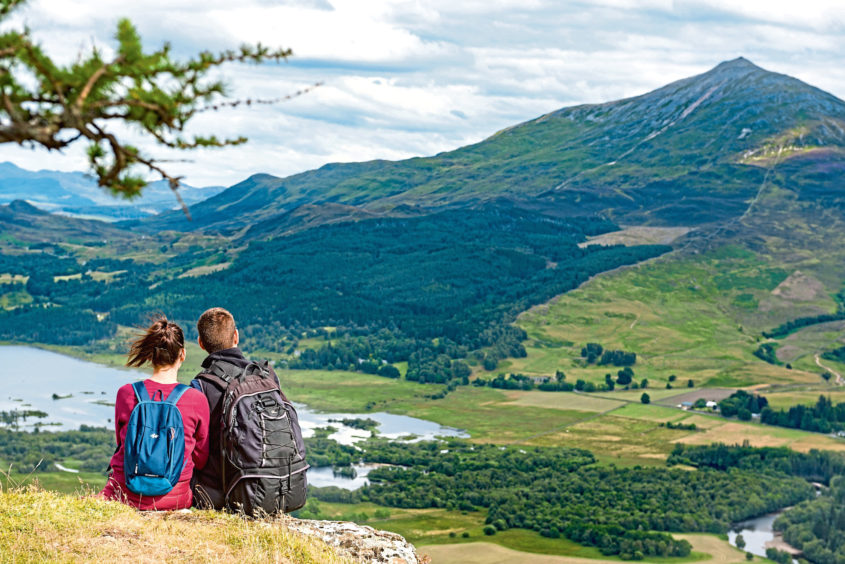 There have been a few changes to the room due to the current situation. There are no magazines, books or guides, everything is simply downloaded from a QR code that is displayed on the bedside table. However, as hotel manager Richard Deak explained, other little things like having to wash towels at a higher temperature to be extra safe from coronavirus, have left them slightly less fluffy.
There was something immediately inviting about the room, with its massive bed, perfectly formed mini kitchenette with wooden parquet floor, bathroom with very spacious shower and a high sink. There were also delicious homemade shortbreads from Edina's restaurant – yours to take away.
But a quick look in the fridge and there was nothing there to raid – no mini bar now due to Covid.
Not long after settling in to our sumptuous suite we went downstairs to the open courtyard bar, and sat maskless enjoying some drinks in the evening sun.
Everyone working in the hotel wore masks, but, as Richard explained, you are under no obligation as a guest to wear one.
The hotel is owned by Nassar Khalil, of Rogue City Hotels group. It's the first in Scotland, but plans are already under way to develop properties in Perth and Glasgow.
A framed tartan outfit of Rob Roy, as worn by Liam Neeson in the 1995 movie, hangs in the entrance to Edina's restaurant, confirming this is a film-worthy location. Outlander, Being Human and Monty Python and the Holy Grail were also filmed nearby.
In the famed restaurant, we enjoyed a delicious dinner of Shetland mussels, locally produced rack of lamb, then the piece de resistance – a delicious tiramisu and banana bread with ice cream.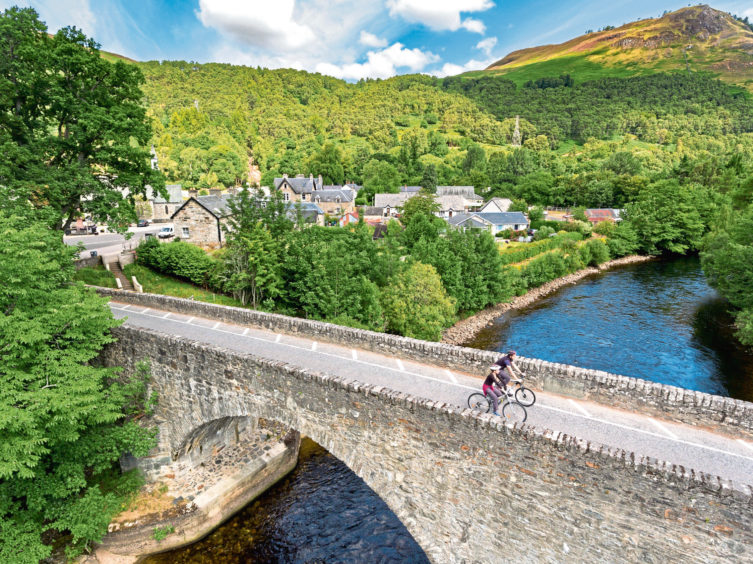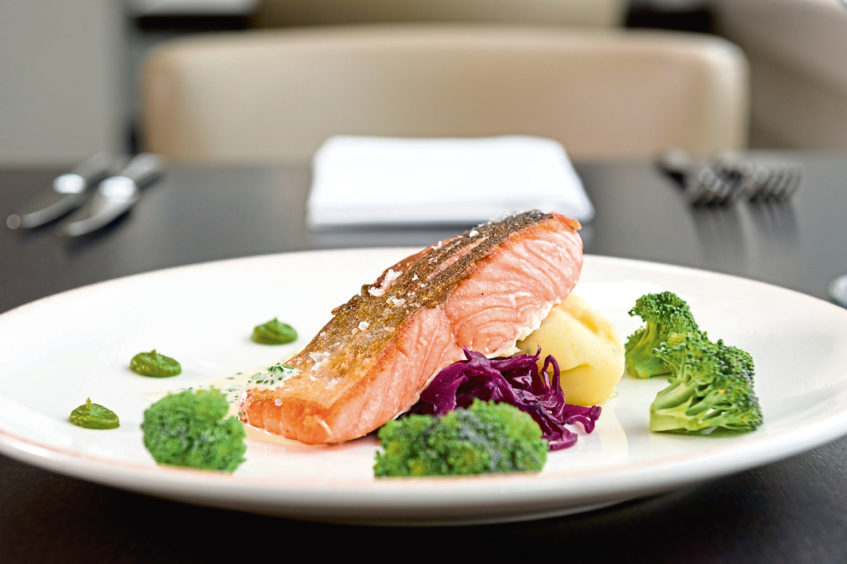 After a refreshing sleep we were eager to try the breakfast and noticed that everything was in individual Covid-safe bottles and jars.
I managed to get through a wonderful eggs royale with smoked salmon, and my daughter enjoyed classic porridge – made with cream.
Such a filling start encouraged us to get out and explore the loch and we took the short walk to indulge in the most amazing views. Unable to swim for many months, I was tempted to have a go, as the loch temperature felt quite mild to my feet.
However, I decided against it, and when we went back to the hotel, receptionist Elise suggested nearby Loch Tummel as a better option as it does not have the same drop of depth. Maybe next time.
THE HOLIDAY
Dunalastair Hotel Suites
1 The Square, Kinloch Rannoch PH16 5PW
Call: 01882 580444
Visit: www.dunalastair hotel.com
An overnight stay in a luxury suite for two with full Scottish breakfast, three-course dinner, bottle of Prosecco on arrival and late check-out (midday) costs £179 per night.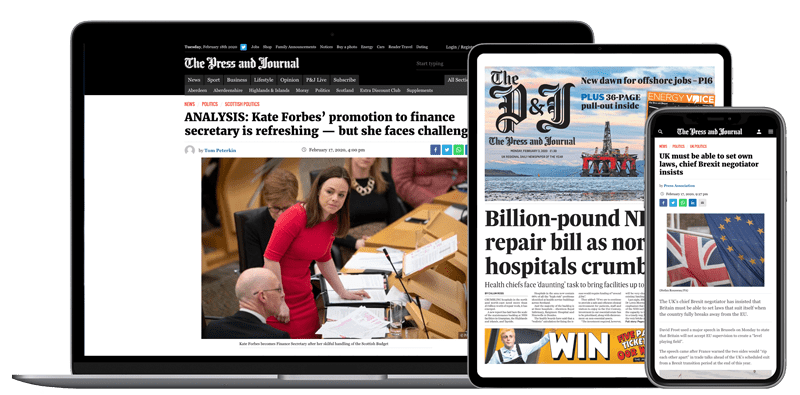 Help support quality local journalism … become a digital subscriber to The Press and Journal
For as little as £5.99 a month you can access all of our content, including Premium articles.
Subscribe