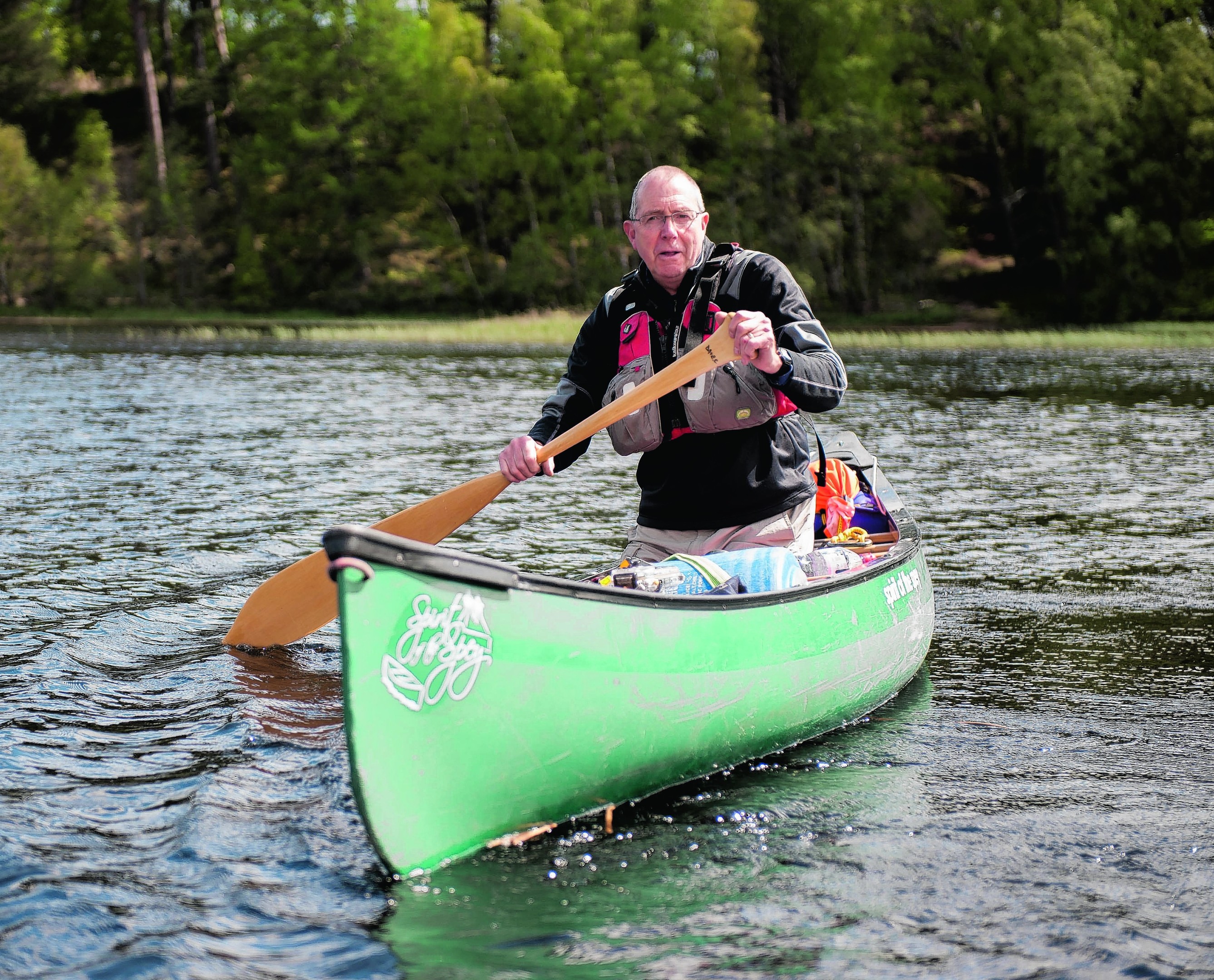 Dave Craig has two great passions in life. He loves the fast-flowing waters of the River Spey and he is also a Scotch whisky enthusiast.
Craig has undertaken almost 170 descents of the river from its source to the sea and he brings the news with him as he paddles along its length in his open canoe. He tells the fishers about who is catching what upstream and engages in friendly banter with everyone he encounters.
Craig runs a company called Spirit of the Spey which offers guests an opportunity to take part in whisky-themed adventures through the heart of malt whisky country.
I decided to try one. A four-day paddling trip seemed like an appealing way to explore Speyside, not least because we were to stay in comfortable hotels, visit a couple of distilleries and fuel our progress with fine food and whisky.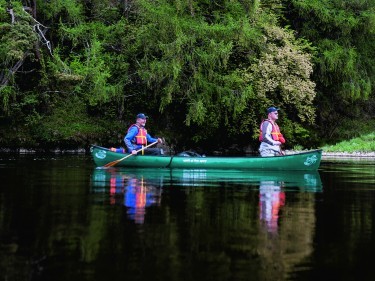 Our trip began with a quick paddling tutorial on the banks of Loch Insh. We were urged to forget Hollywood misrepresentations of Canadian canoeing whereby paddlers alternate from one side to the other. "Good canoeists", Craig told us, "can control the boat from one just one side."
It was not long before photographer Margaret Soraya and I felt able to follow our leader down the meandering stretch of water between Kincraig and Aviemore, using just a few basic strokes. The current here was gentle, yet strong enough to sweep us along at a fair pace. And the power of Craig's imagination brought the river to life.
"Look out for hippos" he told us in reference to the semi-submerged boulders that are a potential hazard to canoeists.
"You want to avoid broad-siding onto a rock or the dark hand of Lady Spey will reach up and pull you into the water."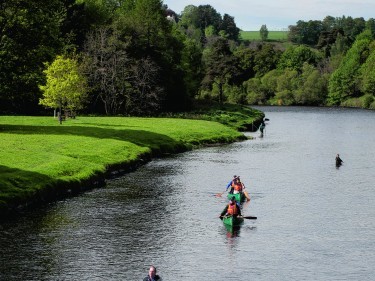 On arrival in Aviemore, we unfolded our limbs from the required kneeling posture and stepped out of the boats. Craig produced a metallic suitcase from the depths of his canoe and opened it to reveal rows of glasses nestled around a bottle of Balvenie Doublecask 12-year-old single malt.
"Here's to the hairy worm around your heart" was the toast and my friend and I each consumed a generous measure of whisky. (Craig abstained so he could drive us to the Grant Arms Hotel in Grantown-On-Spey.)
That night, after having a good soak in a large, Victorian bathtub and eating a fine dinner, I closed my eyes and recalled the day's events set against a blur of spring foliage and smooth, mountain summits.
Next day we met up with four other Spirit of the Spey guests and launched the boats at the Old-Spey Bridge.
As we paddled through the Tulchan Estate we came across a number of fishermen who were thigh deep in the river and immersed in thoughts of the elusive, Atlantic salmon.
Somewhat surprised by our presence, they would look up as our little convoy made its way towards them.
It costs hundreds of pounds a day to fish the Spey and canoeists could be seen as an unwelcome intrusion. But Craig has put together a guide aimed at balancing the rights of the various river users. That and his jocular style of communication, go a long way to creating harmony.
"You'll be getting the bikini on soon," he remarked to one sombrely dressed gillie as the sun made a welcome appearance.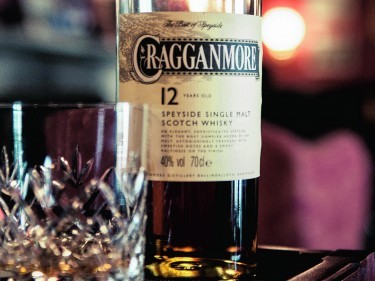 Good humour was also in evidence at Cragganmore Distillery that afternoon. We went there directly after pulling the boats into the long grass and were treated to a private tour and some rather spectacular whisky.
We were told that until 1979 workers used to get treated to up to five generous drams a day. Our days were fast becoming defined by the amount of whisky on offer, too.
That night we settled into the lavishly, luxurious surroundings of Cragganmore House Hotel. This turreted building with blazing fires and enviable antiques is just a short stagger from the distillery itself and was once the home of distillery founder John Smith.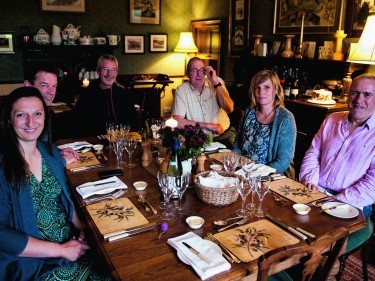 There Tony and Helen Allcott served us a range of sumptuous dishes including roast pheasant, halibut with king scallops and lemon and passion fruit souffle.
These were, of course, followed by yet more whisky. This time it was a 21-year-old Balvenie Portwood, which retails at around £100. We were encouraged to identify the 'Christmas pudding flavours' the liquor had picked up whilst in the port cask.
Being hungover is probably not the best way to tackle the next leg of the journey. However, when we set out next morning to brave the stretch of water which includes the so called 'Washing Machine' and the 'Knockando Rapid' we were a little worse for wear.
At times, the swirling river demanded our full attention and dragged us into the present moment. A lunchtime dram dispelled the last of our fogginess and kept us going all the way to our next stop at Aberlour where we took part in a group tour of the distillery before settling in to the Dowans Hotel for dinner, bed and breakfast.
On our last day, my arm muscles were feeling the strain a bit but I was enjoying the very special vantage point afforded by the river. We had a close-up view of herons launching into flight and saw a mother duck playing lame in order to distract us from her ducklings.
Eventually, we were buoyed by the sight of the sea at Spey Bay and delighted when a seal followed us as we ventured into the waves.
It may not have been the easiest way to follow the malt whisky trail but the effort expended had been amply rewarded. We had seen the river in various moods, immersed ourselves in nature and learnt a new appreciation of whisky.
There was just one thing left to do. We all gathered on the shingle beach for a final, celebratory dram before heading back to a more sober way of life.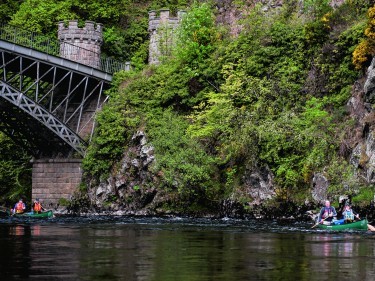 Jenny McBain was a guest of Visit Scotland. See www.visitscotland.com/
Spirit of the Spey – Similar trips cost from £220 per person per day, all inclusive. Contact Dave Craig through www.spiritofthespey.co.uk or phone 01540 673 826.