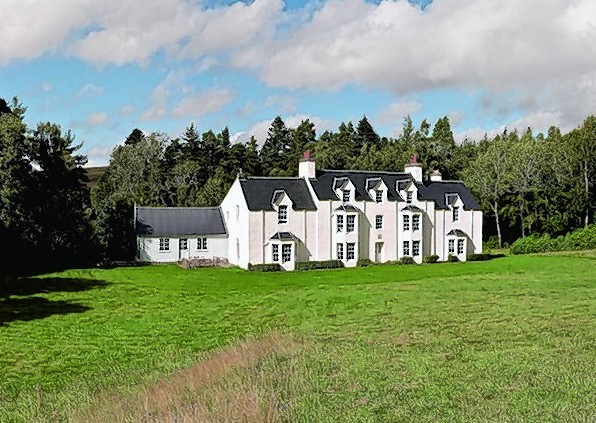 A company that provides a bespoke concierge service for the rich and famous – from Hong Kong to Hollywood – recently revealed its top 10 customer requests with a difference.
One client asked for all members of staff to be dressed in suits of armour to serve canapés and drinks in a mediaeval castle. Another wanted an exotic theme for his private party, with a banquet of mysterious foreign foods to include crocodile, emu and ostrich, while another wanted Father Christmas to appear in his reindeer-drawn sleigh bearing lavish gifts for all the guests, as well as a choir of angelic carol singers cascading down a grand staircase.
An American guest even arrived on the front lawn of a castle by helicopter and demanded a chauffeur-driven Rolls-Royce to take him and his wife to the front door, 100 yards away!
Holiday providers pull out all the stops trying to cater for our every whim, with helicopters, private chefs, hunting trips, fireworks, yachts, jets, cars, etc.
Last month, I had a rather special birthday party to organise but unlike the rich and famous, I had only two requests. One, it had to be a large and comfortable enough hideaway for a gathering of special friends and family, and two, it had to be located somewhere easily reached from either end of Britain.
I had months to plan the surprise party – and it could be anywhere in the UK – however when I came across details for Atholl Estates Highland Lodges, I was sold.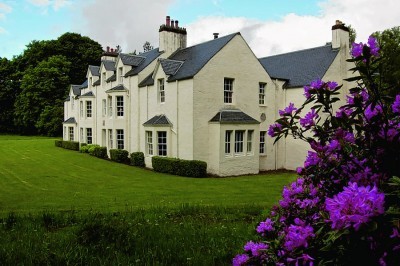 Located in Highland Perthshire near the pretty village of Blair Atholl, I reckoned the lure of the Scottish glens, heather-clad hills, lochs, mountains and a famous castle (plus a party) would be irresistible to our family in Bristol and Aberdeenshire. I was right, and so began the stealth planning, as everything had to be done on the QT to surprise the birthday boy.
Atholl Estates has six fully-equipped self-catering lodges set in spectacular surroundings, and Kindrochet Lodge seemed the perfect choice, being yards from the River Errochty, and only four miles from Blair Atholl.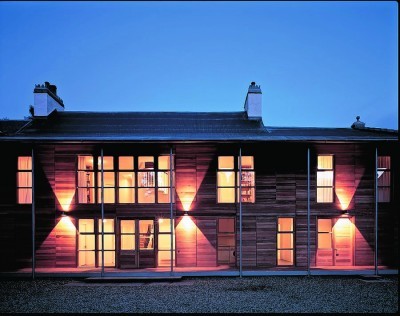 It's a refurbished Victorian mansion at the front, with a cool modern exterior at the back. Its many attractions include a full-sized billiards table, Sky TV, DVD player, and more than enough space for 16 guests to spread out and party.
Full central heating complements open fires, and there are five en-suite bathrooms (one with roll-top bath), but it's in the huge kitchen where it all happens. This magnificent kitchen/breakfast room has enough gadgets and appliances to cater for the Duke of Atholl's army! There's even a cook's bedroom with en suite.
There are five twin bedrooms, three double bedrooms, a couple of cots, several WCs, a utility room with iron etc, and fresh linen and towels in all the spotlessly clean rooms, courtesy of the lovely housekeepers.
The lodge is accessed along its own private track and the only visible form of life nearby are the rams and horses in the hills and fields adjacent to the gardens.
So, the date was set, the lodge booked, and several hundred e-mails later, I had 17 family and friends heading north and south, armed with enough food and drink for three nights.
Everyone found Kindrochet Lodge easily – except the birthday boy who mistakenly took us to the middle of nearby Blair Atholl caravan site, where I had said we were going, to cover the surprise. The house is just off the main A9 route from Perth to Inverness, at the junction of House of Bruar.
Our group included 10 adults and due to the clever layout, everyone was able to float about in different parts of the house without stepping on each other's toes.
We saw nothing of all the children, as they loved playing hide and seek in the gardens and sprawling lawns outside.
If it wasn't for the midges, we could have had a barbecue on the sun-trap patio in the evening (lunch would have been great, had we thought). We enjoyed some lovely sunny weather, but any time of year would be great for a stay here, Christmas included.
Dogs – and children – are very welcome at the lodge, although dogs aren't allowed in the bedrooms or on furniture. Kindrochet even has kennels.
The bedrooms and bathrooms (with plenty of hot water on tap) are spread over two floors, meaning everyone has their own space. There are two twisting staircases, and floor-to-ceiling windows on the landing, with a drawing room, sitting room and large kitchen on the ground floor. Two large refrigerators plus freezer provided ample space for all our own food and drink. Between us all, we ended up with enough food for a whole week!
Our private chef (my dear uncle) was perfectly able to cook a magnificent four-duck roast dinner for everyone, and there was ample crockery, cutlery and glasses to lay the massive table in the dining room.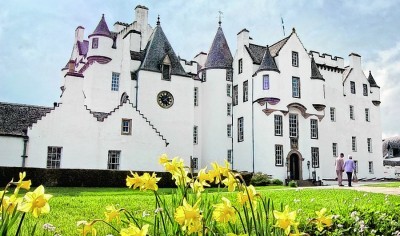 Really, we didn't need to leave the house and could have holed up for three days of peace and quiet, but the children wanted to ride the ponies at Blair Castle, and the adults were interested in a tour of the baronial building which dates back to 1269.
With Europe's only private army, the Atholl Highlanders, the castle is the ancestral seat of the Clan Murray, and was historically the home of their chief, the Duke of Atholl. The current Duke, Bruce Murray, lives in South Africa, but returns once a year to watch his army parade. It's worth taking a guided tour to learn the fascinating history of the castle, which has a peacock and piper to welcome guests. The grounds include a nine-acre walled garden called Hercules, and is a day out itself, if you can drag yourself away from the lodge.
The pretty villages of Pitlochry and Dunkeld are only a short drive away. If you want a real taste of Scottish hospitality, in a beautiful setting, Pitlochry is perfect, with its theatre, fish dam and ladder, and myriad pavement cafes and restaurants.
For those wishing to enjoy the great outdoors, Kindrochet can accommodate shooting, stalking and fishing parties, and is ideally located for hill walking and mountaineering. You can even have your own private 4×4 wildlife safari, with pick-up from the lodge.
We managed to pull off a surprise birthday party, as well as enjoy a family gathering in a truly amazing setting. On our last night, we emptied the fridges and tucked into a feast of bubble and squeak, smoked salmon, fried eggs and Champagne – which Hollywood star would have thought of that?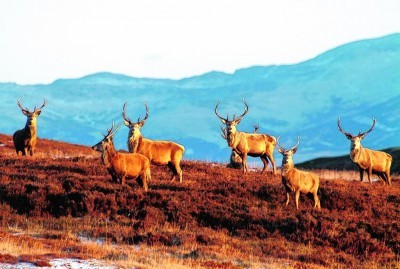 THE HOLIDAY
Prices for lets of the Atholl Highland Lodges at Atholl Estates start from £350 for a short break let (2 or 3 nights) for Marble Lodge.
A weekly let at Kindrochet Lodge starts at £2,200 and £1,540 for a short break.
For further information on the Atholl Highland Lodges and to book, call Helen Graham on 01796 481355, e-mail Helen@atholl-estates.co.uk and for the Woodland Lodges and Caravans call 01796 481263, e-mail mail@blaircastlecaravanpark.co.uk, www.blaircastlecaravanpark.co.uk