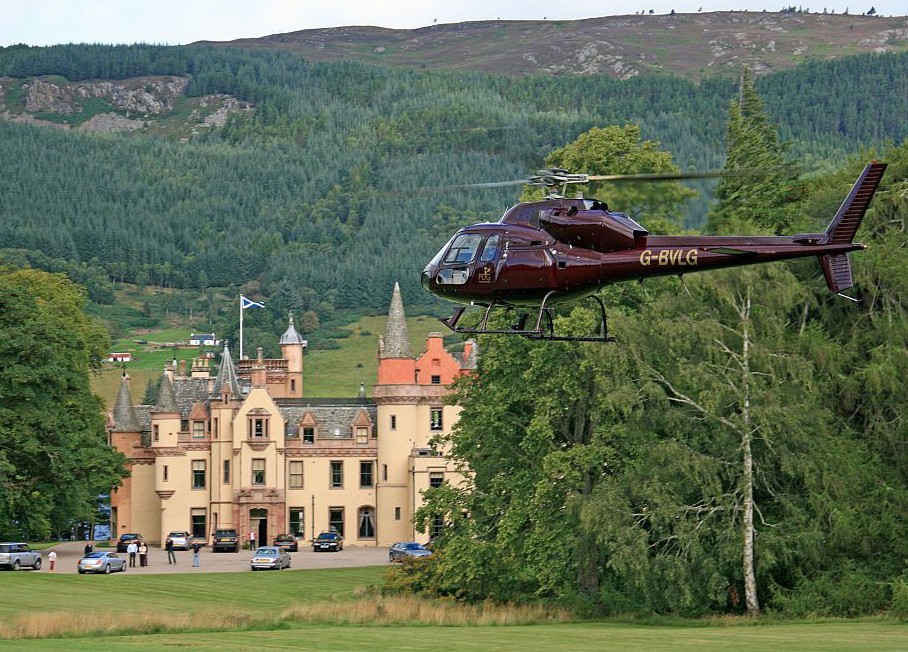 From jet-setters looking for business meetings with a twist and holidays with a difference to wedding parties and deluxe birthday treats.
Elysian Estates is marking its second anniversary, and after two years of providing luxury retreats and a bespoke concierge service for the rich and famous, from Hong Kong to Hollywood, the British Staycation has well and truly become part of the country's vernacular.
With a list of the top 10 more unusual requests from their clients ranging from corporate events to extravagant weddings, Elysian Estates prides itself on 'going the extra mile'.
Rebecca Mayes, founder and Managing Director explains that her day job is not just helping clients live the 'dolce vita' in a stunning property and catering for their (almost) every whim, but as importantly translating their requirements into an individually tailored experience that will be unforgettable: "Helicopters, private chefs, hunting trips, freshly grown produce, yachts, jets, cars are all in a day's work for us, and we never lose the excitement of each and every assignment, but some of the requests from clients have even surprised us – and in a few cases gained a polite and somewhat emphatic no!"
1. Full metal jacket: On one occasion some clients requested for all members of staff to be dressed in suits of armour to serve canapés and drinks in one of Elysian Estates' medieval castles.
Similarly, a request was made by a history buff throwing a decadent party, who wanted actors dressed in full costume to play famous people from history to mingle with guests. From a sashay with Shakespeare to billiards with Beethoven guests were in awe of their historical heroes brought to life in front of them.
2. Up-hill and down-dale: A Middle Eastern guest wanted to embrace the British culture with a complete "Taste of Yorkshire" experience. Elysian Estates complied by arranging a tour of the Dales and organised an action-packed weekend of almost every outdoor activity available in Yorkshire.
3. Lap of luxury: An American guest arrived on the front lawn of Carr Hall Castle by helicopter, and Elysian Estates arranged for a chauffeur driven Rolls Royce to take him and his wife straight to the front door, an arduous 200 metres away.
4. Tropical treats: To create an 'exotic' theme for a private party, Elysian Estates organised the decoration of the grounds with tropical plants and flowers and a banquet of mysterious foreign foods, including crocodile, emu and ostrich.
5. Nessie by candlelight: In a romantic getaway, they arranged for a private dinner for two on the shores of Loch Ness. With arrival by helicopter, the couple followed a path of 1,000 candles lining the way to their table and their own private chef and butler. Their evening was rounded off with a magical firework display over Loch Ness.
6. Zoned out: One guest wished for a single bare room, consisting of only pure white walls, white floor and a lone vivid purple orchid in the centre of the room. For meditation uses, of course. With a spa on site this guest was seeking the ultimate escape from modern day life at one of the properties miles away from civilisation, Bliss!
7. Don't spare the reindeers Santa!: As a Christmas surprise, they arranged for Santa to appear in his reindeer-drawn sleigh at one of their properties bearing lavish gifts for the guests. Upon re-entering the building, the family were met by a butler providing a range of festive drinks and a choir of angelic carol singers cascading down the grand staircase.
8. Special forces protection: A Celebrity client required their own security detail to guarantee complete privacy and seclusion, alongside an additional security team at all entrances to the property to keep away the prying public eye.
9. Big game: One enquiry wanted to turn one of our castle venues into a full fantasy gaming experience based on the popular game RuneScape, a mammoth task involving props, set décor and actors, but what an amazing concept!
10. No go! Elysian Estates were forced to turn down a request for a child of a client to use a Pug puppy as its plaything for one week only; despite always being accommodating to requests they just could not say yes to this request.