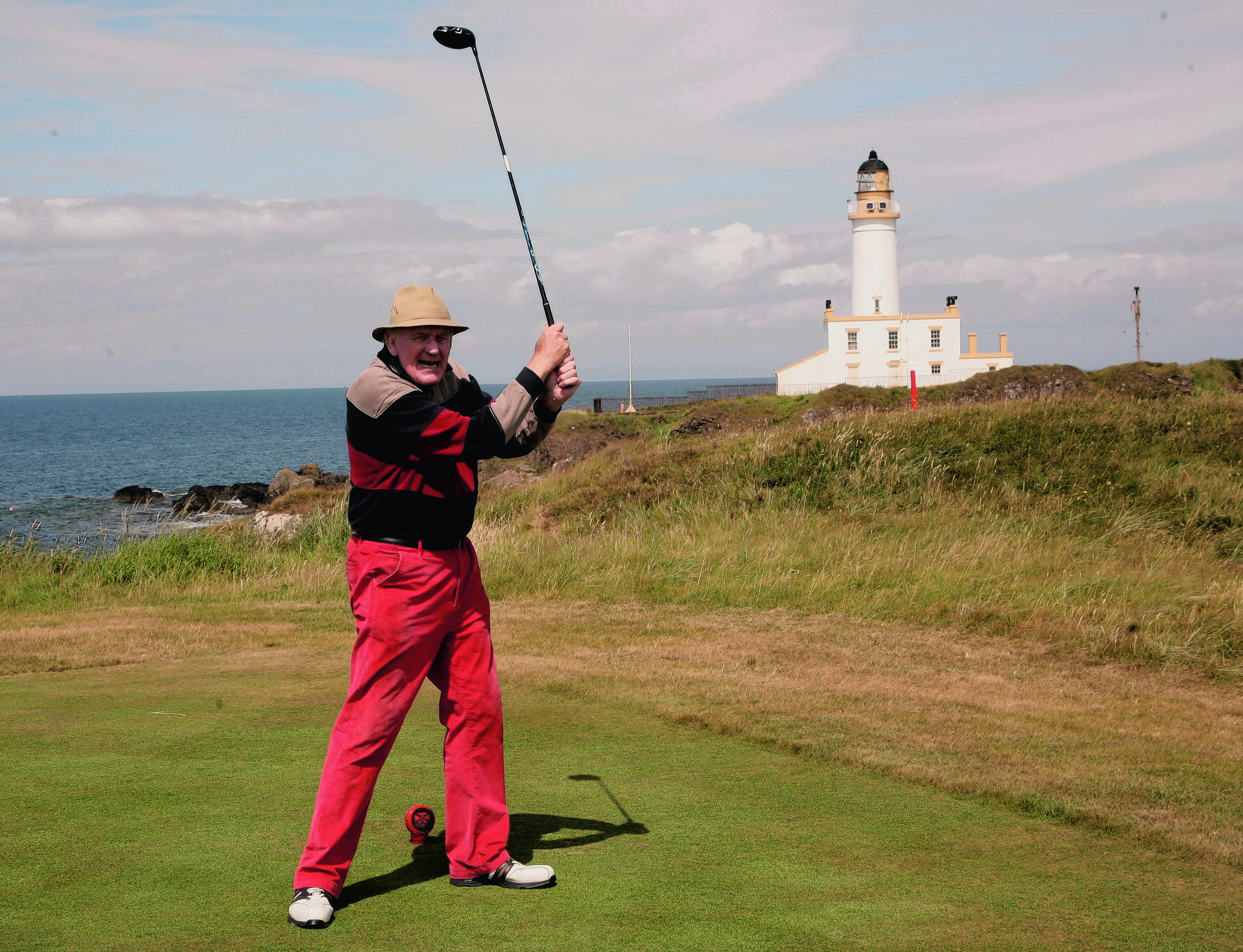 Many's the man, and woman, who roams the world, some for reasons profound, or like me, just to get out of a cold wind.
Golfers are blessed because they have a real focus for their travels – legendary places to experience such as Pebble Beach, Shek O (Hong Kong), or indeed Royal Dornoch, now ranked number six in the world by Golf Digest.
Being a man who lives out of a suitcase, and who often drags along his clubs, I get asked all the time which is my favourite course, and I reply without hesitation, Turnberry.
Was this, I have sometimes wondered, a misguided loyalty to my native land, for I was born just down the road? Or do these links really have something special?
Then Donald Trump bought the course – not just because he got a bargain and he will succeed there where others have failed, but because he is a good golfer.
Undoubtedly, he played the links, took in the wonderful view of Ailsa Craig, the lighthouse, the Isle of Arran and the majestic hotel overlooking it all, and signed twice – on his scorecard and then on his chequebook.
All of which sort of vindicated my opinion – and that called for a return visit. But not alone, for I needed a friend to share the exultation.
I owed a game to PC Brown, who had hosted me at Muirfield for bed and golf – the former in one of the handful of suites in the Muirfield clubhouse reserved for members and guests.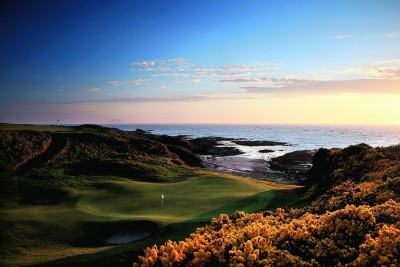 Peter, who captained the Scottish rugby team 10 times and made 27 international appearances, is a fine dinner companion, not just because he is an in-demand public speaker and coach, but as a student he worked as a chef and knows his way around a menu.
And so we got a tee time, and rooms (for this is a place to linger) at the newly renamed Trump Turnberry. Peter arrived looking very formal, having come straight from a funeral in Edinburgh, but it was quickly jackets off and down to business with pints of Guinness in the sports bar called Duel in the Sun, named after the shootout across the road at the 1977 Open between Jack Nicklaus and Tom Watson, and nothing to do with the 1946 movie starring Gregory Peck.
In those days – roughly the era Gregory Peck was embracing Jennifer Jones – and for many years afterwards, Luigi was the manager of the Turnberry restaurant, and a very correct little Italian he was. "Mamma mia!" would not begin to describe his near apoplexy the time my wife and I turned around our inward facing seats to take in the view from the elegant bay window. We saw a brilliant sunset over Arran, and the last players coming up the 18th fairway. The other diners saw other diners. This time every window table was facing Arran. If we had stood on our chairs we could have seen America. And so we dined as a piper played on the terrace just below.
To be there, looking out over the Ailsa championship course, where many of the golf greats have graced the fairways, and to take in the panorama beyond, is world-class, up there with lunch at the Ritz or breakfast at one of the InterContinental Tahiti's overwater bungalows.
Naturally the grub was not the cheapest, but Peter got off to a memorable start with pan-fried scallops and foie gras with rhubarb, which he declared terrific, and we both had Dornoch lamb cooked to perfection. We raised our glasses to sommelier Billy Montgomery for his Bordeaux selection, one of amazing value, leaving us to agree that it is one of those rare resort hotels worth visiting for the hotel and spa alone.
But we were going to golf. Peter was especially keen as he had lost our snooker match, and he is slightly competitive. In fact, he applies to golf the same principles he used in his rugby career, scoring more points for Scotland than any other forward.
He explains it thus: "My successful goal kicking technique can be applied directly to what is required for golf when confronted with the medium and short irons to the green.
"After carefully placing the ball so that the seam is in line with the right hand post . . . I concentrated on three things when approaching the ball to dispatch it through the uprights. Head steady and down until ball well away . . . kicking THROUGH the ball hard but with tempo . . . taking care not to place non-kicking foot too close to the ball.
"In summary – heid steady and hit it!"
That Peter did on the Ailsa links, coming home with seven pars, although that does not tell the whole story because he played many good shots, particularly from the bunkers, which are as formidable as they come, and then some.
A highlight, as always, was the celebrated 9th hole, which has a championship tee sticking out into the Atlantic and calls for a shot towards the lighthouse and the remains of Bruce's castle. Famous as this hole may be, in the opinion of those who count it could be improved, and I gather Donald Trump is considering making it a par 3 across the water, which would be sensational.
Hole 10 has the makings of a par 5, and hole 11, another with a tee hanging over the sea, could also be reworked for more of that wow factor that brings in business.
And so we played on in the sunshine, pausing for a moment's reflection at the monument to the airmen of two world wars who died when there were runways where we walked.
The skies belong again to the cormorants and seagulls, and the sea to pleasure craft and lobster boats. From nearby Girvan you can take the paddle-wheeler Waverley around Ailsa Craig, and the drive to Ayr along the coast road is as pretty as the Corniche above Monte Carlo.
Balmedie, and now Turnberry – Donald Trump knows how to pick them. I bet he's had the scallops, too.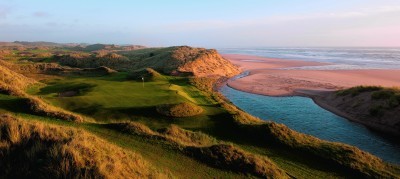 SLEEP, PERCHANCE TO DREAM . . .
Trump Scotland impressed me greatly on my first visit soon after the opening two years ago. I wrote that, love or loathe Donald Trump, he had built a fine golf course, to be out-superlatived by the owner, who declared it was the world's greatest.
On a good day, such as we had on a return visit, I would happily agree. To meander among the dunes, rarely more than a sand iron away from the seaside, is bliss for a golfer, although it does help if you are a big hitter – with your driver and your wallet.
This is not an average golf course, so my advice to average golfers is to indulge in other activities affording less pain, although nothing as bad as a drive around the Aberdeen ring road.
Mind you, golf is just part of the draw at the Menie Estate. Sixteen handsome rooms are now available at MacLeod House and Lodge, each with Mr Trump's chunky Arabesque furniture and his own brand mattresses, very big and hugely comfortable. One golfer said he sank so far into the bed he could not see the TV because his feet were in the way. As Shakespeare wrote, this is a place to sleep, perchance to dream.
Mornings offer hand-made breakfasts, albeit with non-stop Sinatra, while at every turn there is warm service from Callum, Claire and co, something of a balancing act in a pricey boutique hotel where discriminating guests don't want to be tripping over staff, but expect them to be there when they want them.
Stay-and-play packages are available from £320 per person, while affordable meals are available at the Golf House. I liked the terrace with sea views, and the Trump Lager – something you can't have on the golf course, thanks to the absurdities of Scottish licensing laws.
But what you do get are enthralling experiences, such as walking the 15th fairway embraced by dunes that create a sensation of approaching the pyramids at Giza.
Other visitors I met, mostly Americans apart from a German couple, ranked the course and the setting as outstanding, yet it was not busy. The £195 green fee could be a factor, although other top Scottish courses are about the same, with Kingsbarns likely to be the most expensive at £215.
Meanwhile Aberdeen may be seeing less of Mr Trump since his acquisition of Turnberry.
My visit to Aberdeen coincided with news about the offshore wind turbines plan, to which Mr Trump is vehemently opposed. Further development, including another course, a resort hotel and housing, has been put on hold, and he now plans to spend £100million on Turnberry.
Was this investment earmarked for Aberdeen? Either way it appears Turnberry is now his priority, with his son Eric in charge to make Turnberry "the greatest in the world".
Over to you, Ayrshire.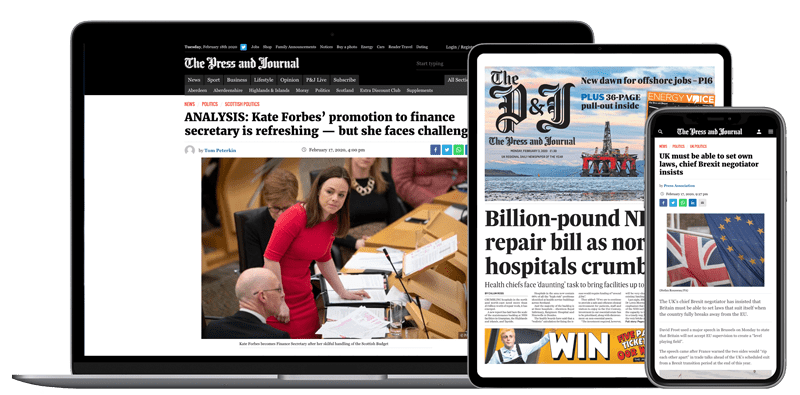 Help support quality local journalism … become a digital subscriber to The Press and Journal
For as little as £5.99 a month you can access all of our content, including Premium articles.
Subscribe