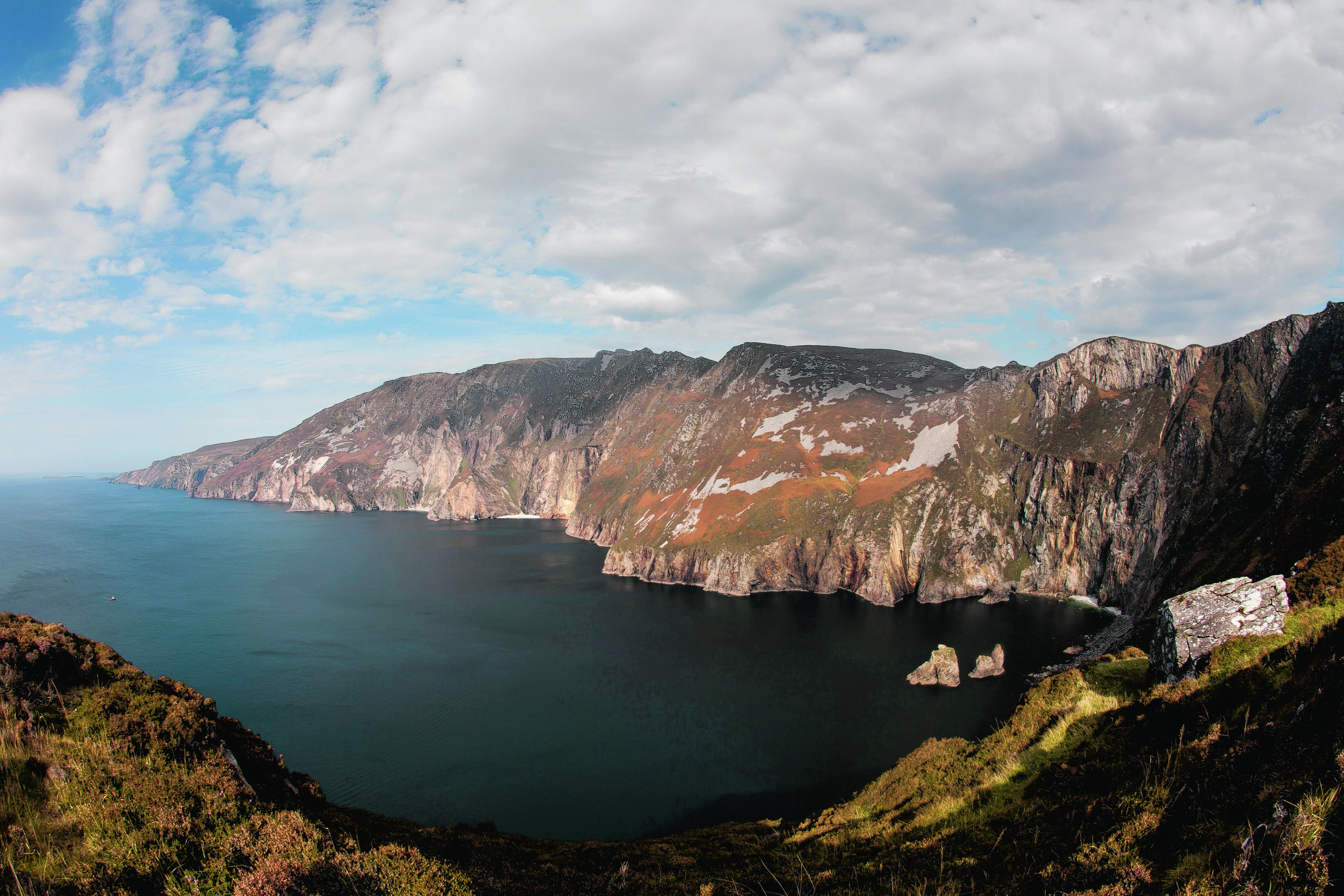 Ireland – a country synonymous with folklore and mystery.
Today, much of the Emerald Isle is bustling and cosmopolitan – but it is still possible to find a bit of old-fashioned adventure.
A new chapter in Irish trail has come with the arrival of the Wild Atlantic Way (WAW) – the country's first long-distance touring route.
The rugged coastline has sustained families for generations, but for most visitors it remains undiscovered.
Dublin – a city which boasts a vibrant mix of history and excitement – has for many years been the undisputed star of Irish tourism.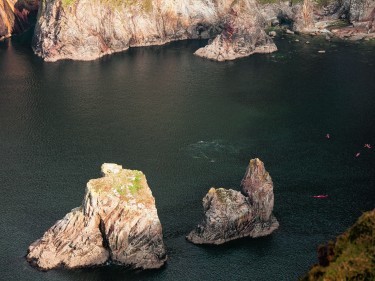 WILD ATLANTIC WAY
But the Wild Atlantic Way (WAW) – a spectacular stretch of land from Donegal to West Cork – promises a decidedly different experience. The route offers breathtaking views, outdoor activities and – of course – the famous Irish craic.
Now the focus of a major marketing campaign by Visit Ireland and Failte Ireland, WAW was only completed in 2013 and as such, many communities along the route are only now becoming familiar with the sight of small coach groups eager to explore the west of Ireland.
There are 156 strategically placed discovery points along the way. The route – just short of 2,500 kilometres – is the longest defined coastal drive in the world.
For those who like to sample the outdoors, the route boasts a wealth of unspoilt beauty of rolling hills, rugged cliffs and beaches.
The base of Sliabh Liag is just a short bus ride from the town of Killybegs, but feels like another world.
Although many do not associate Ireland with hiking, these spectacular sea cliffs are among the highest in Europe at more than 700 feet high. For those less experienced in hillwalking, guided treks are available from the nearby Ti Linn visitor centre.
The Wild Atlantic Way is home to 13 beaches which have been awarded Blue Flag status in recognition of their outstanding unspoilt beauty and quality, including Ballymastocker Bay, near Portsalon – once voted the second most beautiful beach in the world.
At Dunfanaghy Stables, which is open to horse riders of all abilities, you can take an exhilarating gallop along Killahoey beach, which has also been awarded Blue Flag status.
Of course, no trip to Ireland would be complete without a relaxing drink in one of the many pubs and bars. Donegal Town's Reel Inn does not disappoint when it comes to Irish charm.
COLD GUINNESS
With a lively mixture of regulars and tourists, there's live music on hand to enjoy with a cold pint of Guinness.
And it's true what they say – the black stuff really does taste better in the Emerald Isle.
Leo's Tavern in Donegal Gaeltacht has garnered legendary status since it first opened its doors in 1968.
Renowned for its traditional music, Leo's is the birth place of world-famous musical talents Enya, Clannad and Moya Brennan, and over the years has welcomed the likes of Bono through its doors.
Today, Leo's offers pub-goers a warm atmosphere in a pub brimming with history.
It remains a family business – proprietor Bartley Brennan is the youngest son of the pub's founder Leo Brennan.
Bartley is only too happy to tell a story or two in a musical treasure-trove chock full with gold discs, memorabilia and instruments.
Naturally, along the Wild Atlantic Way, seafood is always on the menu with many an eatery renowned for the quality of its dishes.
Unmissable is the seafood chowder at the Castle Murray Hotel while The Olde Castle Bar in Donegal is renowned for its range of delicious local seafood including lobster and Donegal Bay oysters.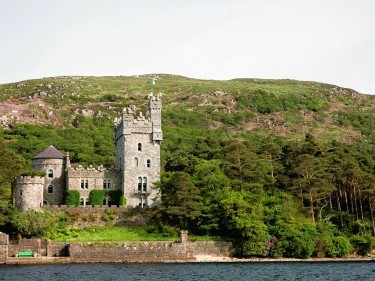 ELECTRIC BIKE
And with such extravagant culinary delights on offer, what better way to work up an appetite than a cycle on an electric bike.
Fitted with an electric motor and battery, the motor is activated when the cyclists uses the pedals – helping the rider to tackle steep hills regardless of fitness levels. On a fine day, the bikes prove a perfect means for the whole family to take in the scenery.
The weather in Ireland is notoriously unpredictable, but the Wild Atlantic Way promises entertainment in rain or shine.
Steeped in history, Donegal Castle was the stronghold of the O'Donnell clan, Lords of Tír Conaill, and one of the most powerful Gaelic families in Ireland from the 5th to the 16th centuries.
Today, it has been fully restored having lain in ruin for two centuries.
A hidden gem, Donegal Craft Village is unassumingly nestled up by a roadside.
From the traditional to the contemporary, the high-quality Irish gifts on offer cater to all tastes.
Shoppers can meet the artists in their workshops as they carve out intricate woodcraft, stonework and jewellery.
After meandering around the shops, there's space to relax at the Aroma Cafe.
STUDIO DONEGAL
Less than an hour's drive away at , visitors can catch a glimpse of the hand-weaving skills which have been passed down from generation to generation.
The family-owned business can be found in the remote mountainous region of South-West Donegal, and attracts people from all over the world eager to take home genuine Irish woollens crafted by textile artisans.
Promising just the right balance of luxury, tradition and relaxation, the Wild Atlantic Way is set to make the leap from a fledgling touring route to a mainstay of the country's tourism repertoire.
So what remains to be said than pack your bags and head for the land of c'ead mile failte – a hundred thousand welcomes.
The holiday
Aer Lingus Regional flies daily between Aberdeen and Dublin. From there, it is a short hop over to Donegal with Flybe's Aer Annan. For more information, visit www.discoverireland.ie