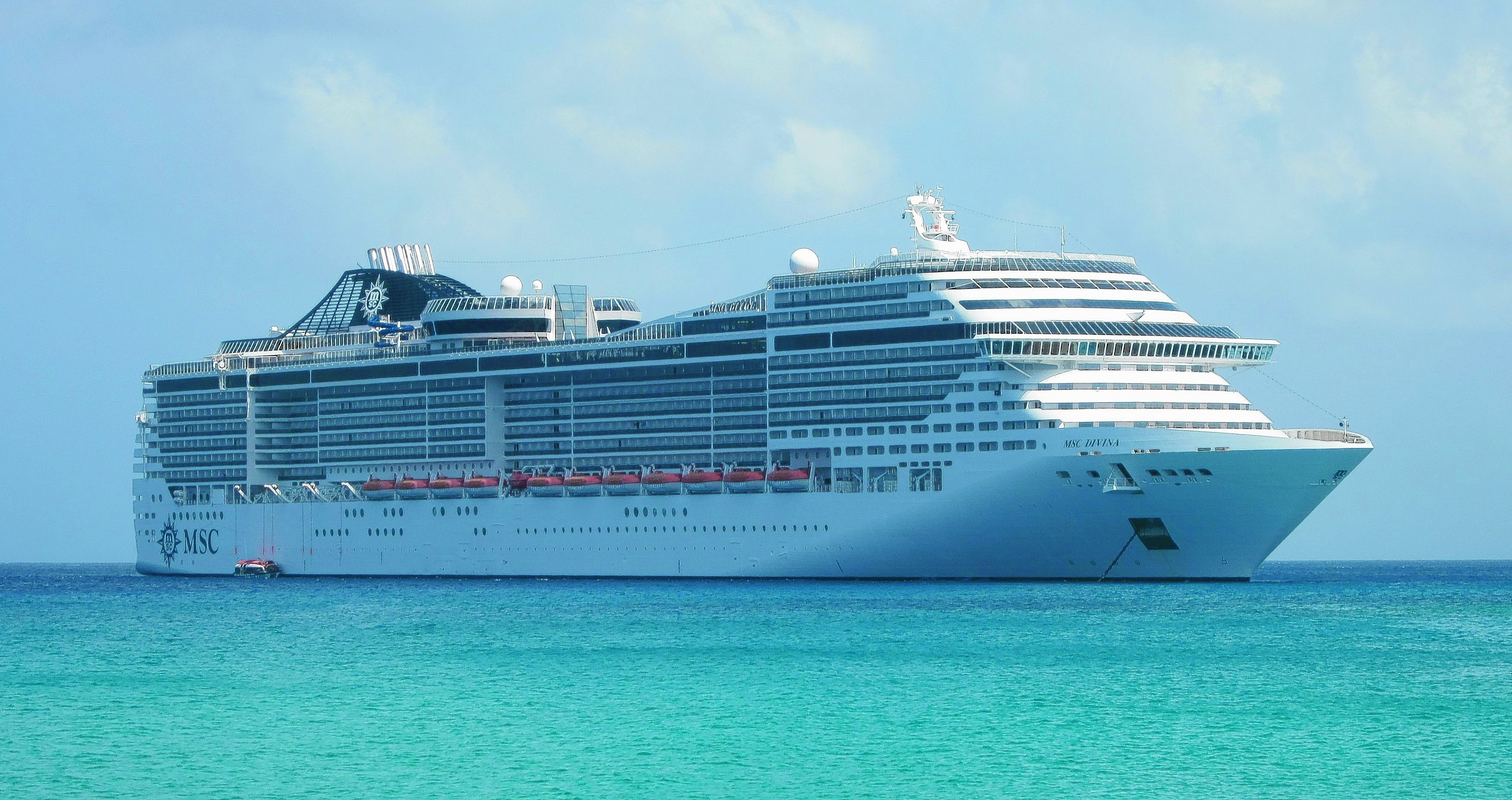 First-time cruiser David Mercer enjoys a sail-and-stay holiday in America's cruise capital, with some unexpected highlights
I'm not sure what to make of the scene in front of me – life-like naked sculptures have been arranged in an orgy, while in another room, a model of a man is lying face down on the floor.
Fortunately, I haven't taken the wrong turn down a dark alley and happened upon something seedy. Both pieces are actually works by artist Charles Ray, just some of the many controversial exhibits belonging to the Rubell family collection in Wynwood, Miami.
From graffiti on buildings to fine art in galleries, the creative works on display make this one of the most exciting districts, in a city better known for its hot beaches and even hotter nightlife.
But I'm not here just to admire pretty – and sometimes not so pretty – pictures. The real purpose of my visit is to embark on my first ever cruise.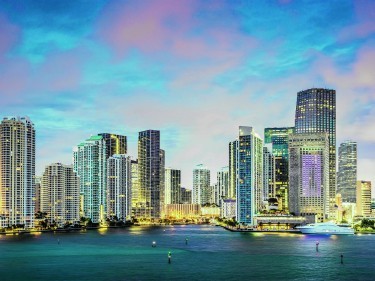 GATEWAY TO THE CARIBBEAN
As a gateway to the Caribbean and Latin America, Port Miami services 4million passengers each year and is hailed as the "cruise capital of the world".
Having never holidayed at sea before, I've opted for a sail-and-stay itinerary, allowing me time to discover Wynwood, Miami's "pulsating heart of creativity" – as one guide puts it.
I wander through a yard where buildings are covered in graffiti art, the brainchild of the late real estate developer Tony Goldman, who realised properties in Wynwood lacked windows, providing a blank canvas for artists.
One of the most striking artworks is an image of Goldman alongside other "visionaries", including Andy Warhol, Martin Luther King, Miles Davis, Jimi Hendrix, David Bowie and the Dalai Lama.
The city's famous art deco architecture has been wowing visitors for decades, with many of the best buildings found in South Beach, built after a 1926 hurricane destroyed the area.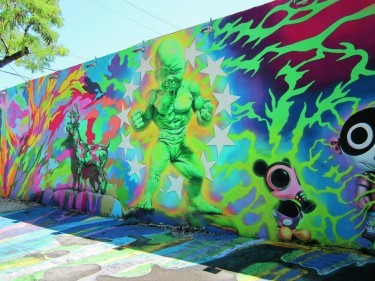 The Versace mansion in South Beach is believed to be the third most photographed house in America – after the White House and Elvis Presley's Graceland. The building was bought by fashion designer Gianni Versace in the early 90s before he spent millions on lavish upgrades. In 1997, the Italian was shot dead on the steps of the mansion, which is now run as a luxury hotel.
It is one of a number of South Beach hotels known for their celebrity links.
I'm staying at two hotels: the Epic Hotel in the heart of downtown Miami and the Grand Beach Hotel in Miami Beach, which offers an incredible view of the luxury homes on "Millionaire's Row".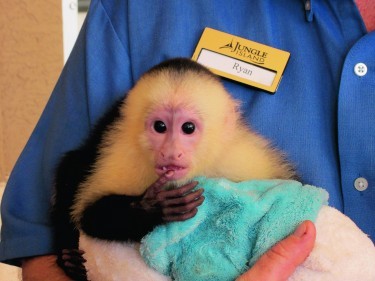 But celebrities don't just visit Miami for the art and glamour. The area's wildlife is also a key attraction, with Jungle Island, an interactive zoological park in Watson Island, having entertained the likes of former prime minister Sir Winston Churchill.
The park's VIP tour is priced at $240 per person and offers a unique chance to get close to the animals.
Tour guide Ryan Jacobs is a former west end performer and his showmanship is one of the biggest draws of the tour. His mother brought up two orangutans in the family's home, which led to their appearance on Paris Hilton's reality series The Simple Life nearly 10 years ago.
RED LEMURS
The VIP tour is said to be the only opportunity for visitors to touch red lemurs. As the only male of my group, I'm warned about a possible confrontation with the chief female lemur. Apparently, she may bang her shoulders, touch noses with me and then start screaming.
Another of Miami's popular animal resorts is the Everglades Alligator Farm. With dozens of alligators in their grounds, a show allowing guests to hold a variety of snakes and an airboat ride with 360-degree spins, it's not for the faint-hearted.
Having spent four days exploring Miami, I'm ready to board the MSC Divina – one of the cruise company's newest ships, which will carry more than 4,000 passengers to the Caribbean.
The diverse range of ages and nationalities on board quickly banishes any preconception that cruising only appeals to an older generation.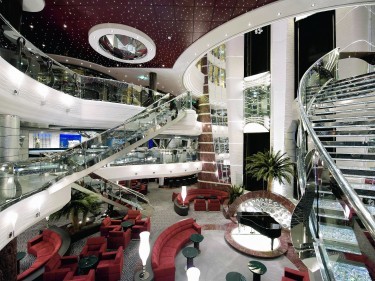 Diners looking for a change from the buffet can choose from six restaurants, including Galaxy, which converts to a nightclub later in the evening.
The ship's drinking spots include a sports bar and a cigar lounge, where guests can smoke indoors.
A vast range of spa treatments are on offer for guests looking for relaxation, while yoga and dance sessions prove popular with passengers in the outdoor pool area.
After a day at sea, we arrive at Falmouth, Jamaica, for a brief taste of the Caribbean.
MSC offers a range of excursions, from riding dune buggies to swimming with dolphins, but I jump at the chance to go jungle river tubing. On the way to the Martha Brae River, Jamaican bus driver John offers a quick lesson in the local lingo, with "yeah, man" and "no problem" the key phrases to learn.
One of the guides, nicknamed "Paparazzi", is on hand to take photos as each guest jumps in a rubber ring before floating downstream. It proves to be a bumpy ride for some people, but the landscape is breathtaking.
Once again, I'm not sure what to make of the scene in front of me; I never imagined I'd enjoy myself so much on a cruise.
THE HOLIDAY
David Mercer was a guest of MSC Cruises and the Greater Miami Convention and Visitors Bureau (www.miamiandbeaches.com).
A Caribbean cruise onboard MSC Divina departs Miami and calling into Falmouth, Jamaica; Georgetown, Cayman Islands; Cozumel, Mexico; Great Stirrup Cay, Bahamas and back to Miami. It costs £1,199pp including flights. Departs December 6.
Return economy flights from London to Miami with American Airlines (www.aa.com) start from £579pp.
Accommodation at the Grand Beach Hotel starts from $202 (approx. £121) per night, in a King Pool View Suite.
Accommodation at EPIC Hotel starts from $254 (£152) per night, in a Cityview Double Premier Room.