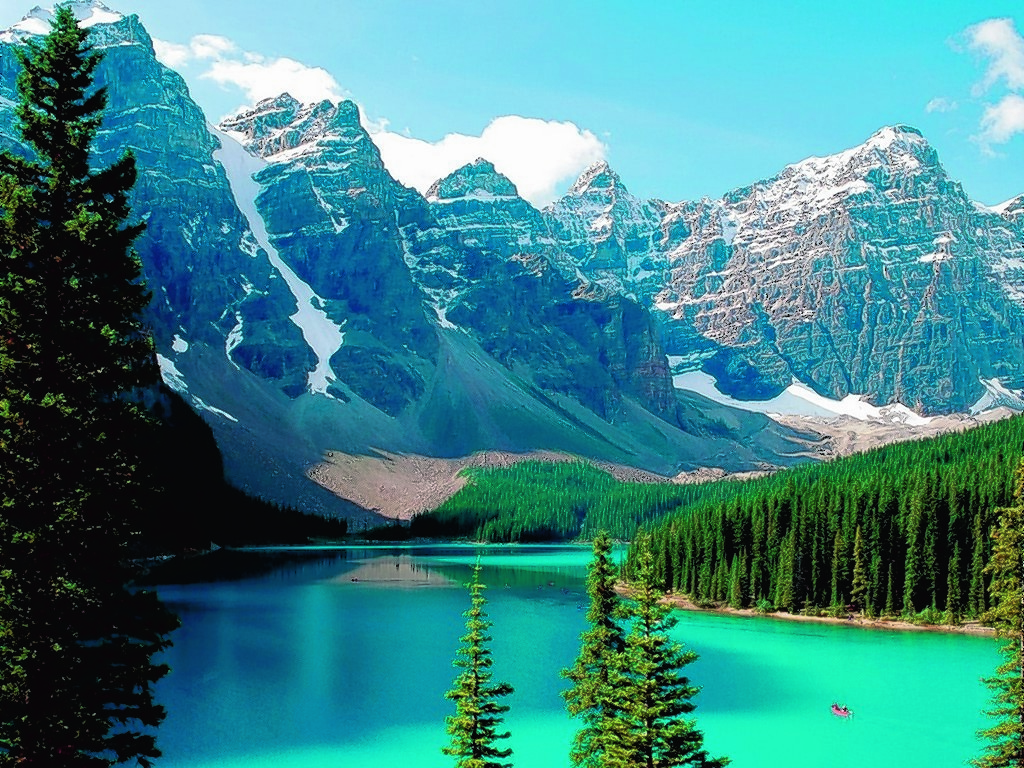 When our instructor Kenji asks us to check each other's noses for frostbite, I assume he must be joking. Only Everest climbers get frostbite, right?
But as it turns out, coming home from a skiing trip with two fewer fingers is an actual possibility. That's because here, at the top of Lookout Mountain, in the Sunshine Village ski resort of Canada's Banff National Park, it's -27.
I'm currently 2,739m above sea level, on the border of Alberta and British Columbia, snugly wrapped up within an inch of my life.
The snow has stopped and the cloudy skies have given way to a blanket of blue. The tops of the Rocky Mountains stretch for miles ahead and, thanks to the strict building rules in this national park, there's not a town, road or car in sight.
While North American ski slopes are comparatively more spacious than European ones (just like the roads, they're much wider), the mountains of Sunshine Village seem to be in another league entirely. There are no chairlift queues, and it's not unusual to have an entire run to ourselves.
Along with Lake Louise and Mount Norquay, Sunshine Village is part of the park's Big 3 ski areas, which combined, offer 8,000 acres of skiable terrain. But Sunshine Village is the only resort with ski-in ski-out means. It has the highest annual snowfall in the Banff area, and there's something really refreshing about the intimate, small scale of the resort.
There are three mountains to keep us busy here: Goat's Eye, Standish and Lookout. The mid-mountain area is my favourite, with long, varied black and blue runs, huge North American evergreen pines and a hidden narrow passageway with lots of bumps to keep you on your toes – quite literally.
On one occasion, I misguidedly attempt to follow a fellow skier off-piste. As I hurtle ahead and all ski tracks disappear, mild panic sets in as I realise this is a national park and there was a bear sighting here not long ago. Thankfully, a fellow skier bumbles along behind me and we end up having to retrace our footsteps and escape the trees in the most shameful way – carrying our skis.
After a day on the slopes, there's nothing better than slipping into a hot tub. With specks of snow falling from a black sky, and the evening temperatures dropping, we dip into the hot water. Within minutes, we're laughing at the icicles that have formed on our frozen hair, a surreal sensation in the steaming hot bath.
Alberta is well known for its beauty in summer, with emerald lakes tucked between vast mountain ranges covered with pine trees. When snow starts to fall, the mountains around Lake Louise take on an eerie but beautiful quality.
After a day on the spacious powdery slopes, we sit down to an impressive selection of local meats at the beautiful Deer Lodge restaurant. We dine on elk, caribou, bison and pink Alberta steak.
The Alpine Ski World Cup is being held at Lake Louise during our stay, and athletes from all over the world come to show off their downhill skills. Hundreds of volunteers have snowploughed the course to remove any specks of loose snow that can add milliseconds to an athlete's time. It's surprising that there aren't more broken bones as they hurtle down the mountain without turning.
While Lake Louise may have good slopes, there are far more options for post-ski activities in Banff town. A long stretch of restaurants, shops and bars is set against a backdrop of snow-tipped mountains, attracting a large number of tourists.
Our hotel, The Fox, has a rustic feel, with large suites and an open-air Jacuzzi in the basement, where I head for a pre-dinner beer and soak.
We may be in Canada but I enjoy a range of international cuisine in the restaurant; one night I'm digging into grilled calamari and drinking Italian wine, then Greek food the following day.
When night falls, Banff doesn't sleep. Wild Bill's reputation precedes it, with talk of line dancing, live country music and a bucking bronco. But I'm heartbroken when we turn up to find the bar closed, as it's too early in the season.
The 10-minute drive to Norquay is the shortest hotel to slope commute from Banff and, although the smallest of the Big 3, it does have a tubing slope, where you can whizz downhill in a rubber ring.
There are 36 runs available during peak season, but Norquay lacks the long runs of Lake Louise and Sunshine Village. We leave our skis behind and take a ride to the top of the mountain to admire the views.
Our guide tells us that on Valentine's Day, the chairlift is used for ski speed dating, with singletons queuing up to share the ride amid romantic mountaintops.
Admiring the winter wonderland of Banff National Park, I understand why it's easy to fall in love with this place.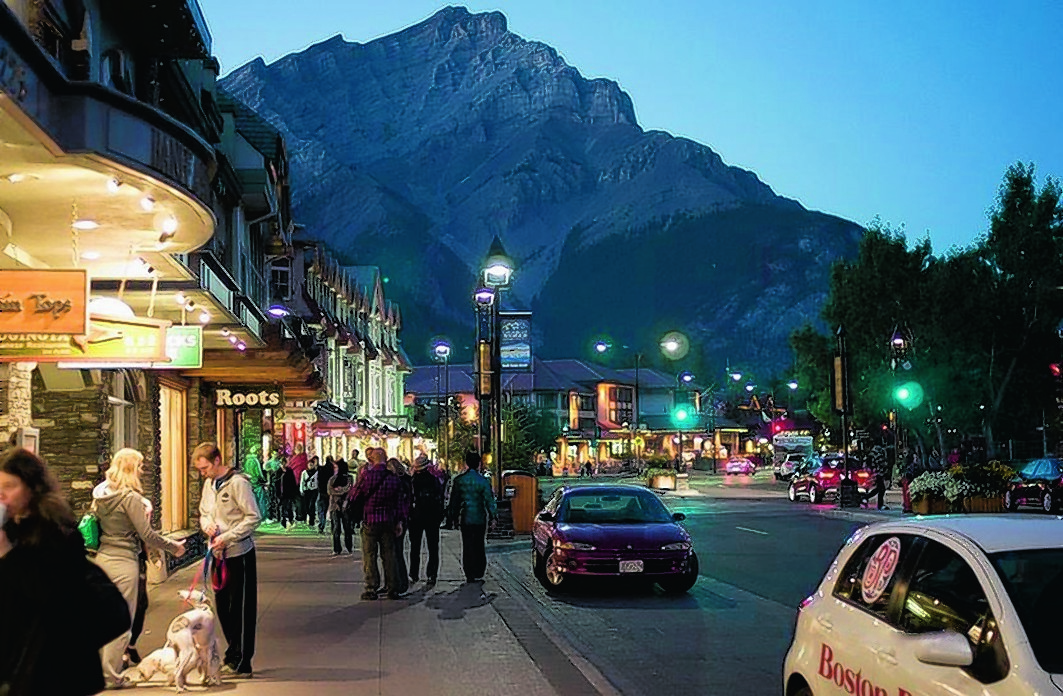 THE HOLIDAY
Lauren Taylor was a guest of Canadian Affair who offer a seven-night Banff Lake Louise ski trip from £719 per person. Includes flights from London Gatwick to Calgary, airport transfers and accommodation (room only) at the Inns of Banff on selected dates in January and February 2015. Lift passes cost from £33 per day (based on adult rate).