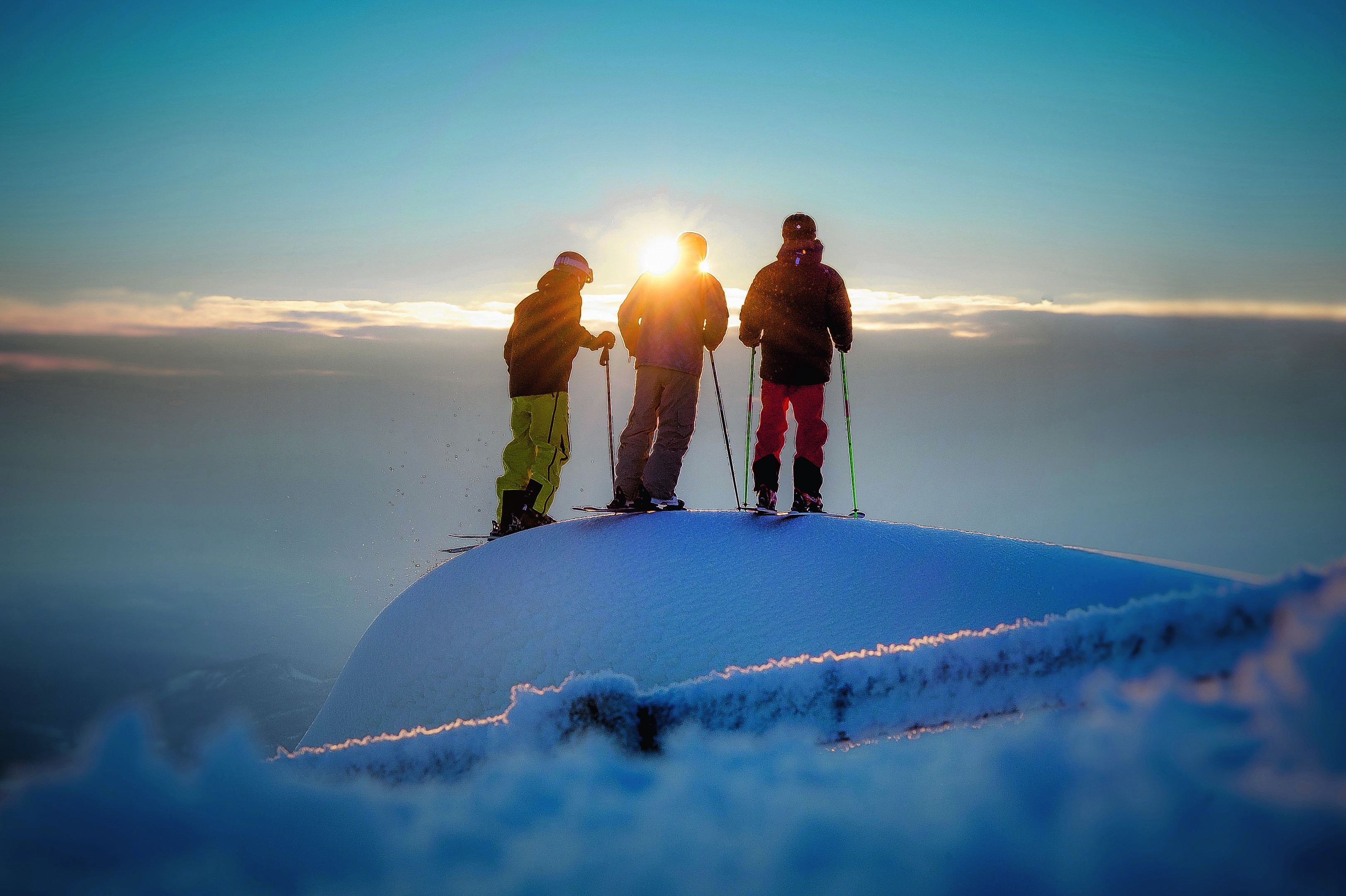 Can a single ski resort keep a challenging family group entertained? Amanda Hamilton finds out
For those skiing families who are getting perhaps a little over-familiar with the French Alps, or if you are new to skiing and want to take your family somewhere safer, you would do well to have a look at a lesser known but surprisingly family-tastic alternative, Trysil in Norway.
With the crime novels of Jo Nesbo high on the bestseller lists, and Nordic Noir series such as The Bridge creating an all-time high interest in all things Scandinavian, many skiing families and couples are going north to sample Norwegian skiing.
And with "snow sure skiing" becoming an important factor when selecting a precious family holiday, Trysil's northern location provides exactly that, no more than a 90-minute flight from most UK airports.
My family includes a challenging profile to get right; a four-year-old testosterone-fuelled boy, a nine-year-old "tweenager" with all the attitude you'd expect, a former ski racer husband with a passion for the "steeps", and me, a 39- year-old sporty mum with the challenge of keeping the whole show on a cordial basis.
From the off, Ski Norway, couldn't have organised our loud family better.
With a short hop from Aberdeen we disembarked to be met in the stunning new Oslo airport by our smiling Ski Norway host who whisked us off on the two-hour transfer past larch forests, pine and "beware the elk" warning signs.
If you have skied North America, then Trysil is like home-from-home. Built as a resort by SkiStar with pretty much universal ski-in, ski-out accommodation, this is a five-star place for families looking for least hassle and most ski holiday pleasure.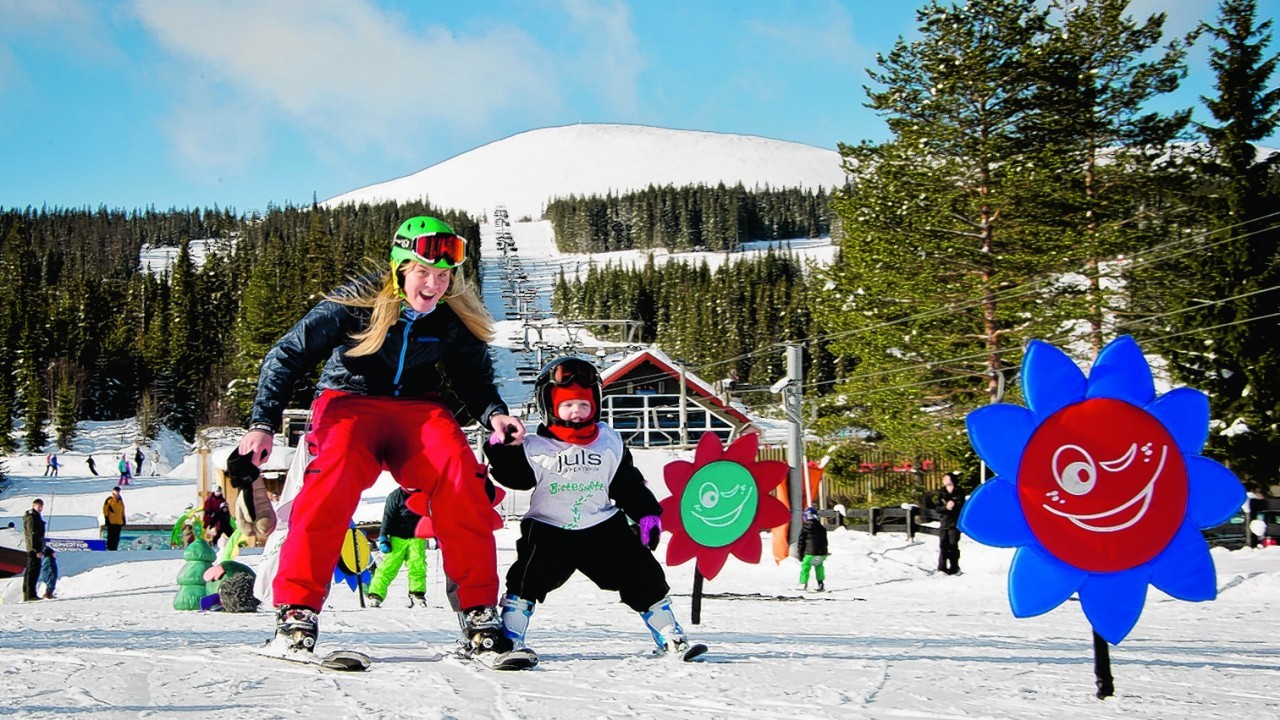 Trysil itself is built around a 3,500ft mountain with three main ski areas and 66 ski runs dotted around the foot, each connected by a free bus service. The resort isn't the jaw-dropping drama of Alpine peaks, but it has a different feel to it; vast rolling landscape of hills, forests and mountain lakes. I actually prefer it.
Mercifully, we arrived with the coach ringing to the high-decibel shouts from not only our seismic tremor of a four-year-old; our hotel – the four-star Radisson Blu, caused yelps from all the kids.
Open fires and sheepskin rugs draped over funky seating, en suite kids play area, cool bar, high speed wifi, bowling alley and three different restaurants, offering pizzeria, all-you-can-eat buffet, or high dining. Add pool and spa and its own top floor night club and you'd be forgiven for thinking that it couldn't get better.
Well it could and it did: The Radisson has its own indoor, wait for it, surf wave and a surf pro from Surfers Paradise to give our little would-be surf chick her first formative taste of surf's up.
What of the skiing? Well, Trysil is not going to challenge Alpine icons such as Val d'Isere or Verbier for gnarly steeps, chutes and vertical. The geography is that Trysil has basically 500m maximum of vertical drop from top to bottom, so if you love the long thigh burning runs of the Alps, you'll be disappointed.
For me, an intermediate with aspirations for the steeps and the powder, Trysil was a pleasure. Un-crowded, wide, beautifully groomed pistes, fast lifts, easy access to mountain cafes all made it simple to get on with the pleasure of skiing.
Lift queues are a pleasure, too, with none of the high intensity barging of certain other European ski nationalities.
For the full-on skier, the resort opens for early morning skiing at 0700hrs, and on three nights offers floodlit night skiing to 2000hrs. More than enough hours to blitz those skiing legs.
And for the children, Trysil is a paradise. I used to think only in the Austrian Tirol could you get ski schools who genuinely loved teaching and inspiring kids.
Well, in Trysil the Austrians have competition. The "Trysil Guidene" and Ski Norway funSki Academy ski school is fun, engaging and slightly bonkers in a Scandinavian sort of way. Lots of fun, lots of laughter, lots of music. Just as it should be.
If skiing interest wanes then there is so much else to be done. Husky sledding, astronomy tours and art classes to mention a few.
And what of Trysil's apres-ski? It would be fair to say that Norwegians, like the rest of the Scandinavians, know how to party.
Dancing on tables, europop, and a free flowing river of Jagermeister and £45 jugs of lager make it a happy place if you want to let rip.
So given Norway is most definitely not the cheapest place to drink beer (an average of £7.50 a pint) or wine (the hotel wine list starts with bottles at £35), how does it stack up for the family wallet?
Alcohol aside, you have to say, pretty well, especially if you are used to the legalised extortion of some of the bigger name French and Swiss resorts.
Lift passes are fairly priced at around £36/day, ski and boot hire is good value and very high quality, and the ski school is less than you would pay elsewhere.
If you want ski packages then Ski Norway is the operator to talk to with unrivalled experience of the Norwegian ski scene. Their attention to detail and value was remarked on by several of the families we met, many of whom have been coming back here regularly.
Amanda Hamilton's family travelled with SAS from Aberdeen and stayed at the Radisson Blu Trysil. Ski Norway offers a 7-night stay including half board and exclusive access to ski school with exclusive direct resort transfers and flights from London, Manchester, Edinburgh or Aberdeen from £1,172 per adult (18+ years) and £821 per child (up to 17 years) – contact: 020 7199 6010 | enquiries@ski-norway.co.uk | www.ski-norway.co.uk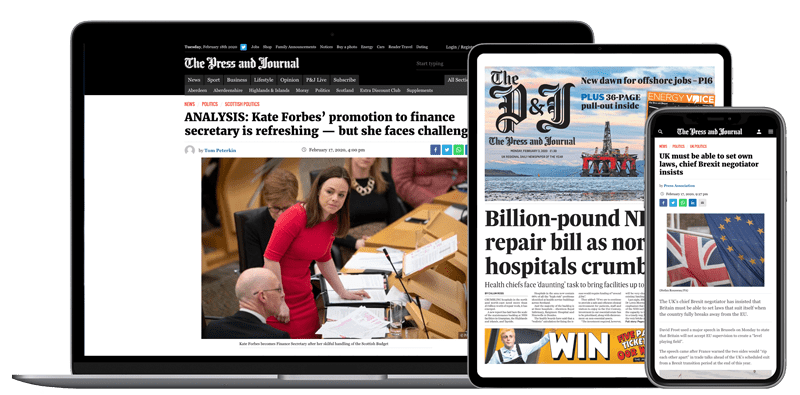 Help support quality local journalism … become a digital subscriber to The Press and Journal
For as little as £5.99 a month you can access all of our content, including Premium articles.
Subscribe