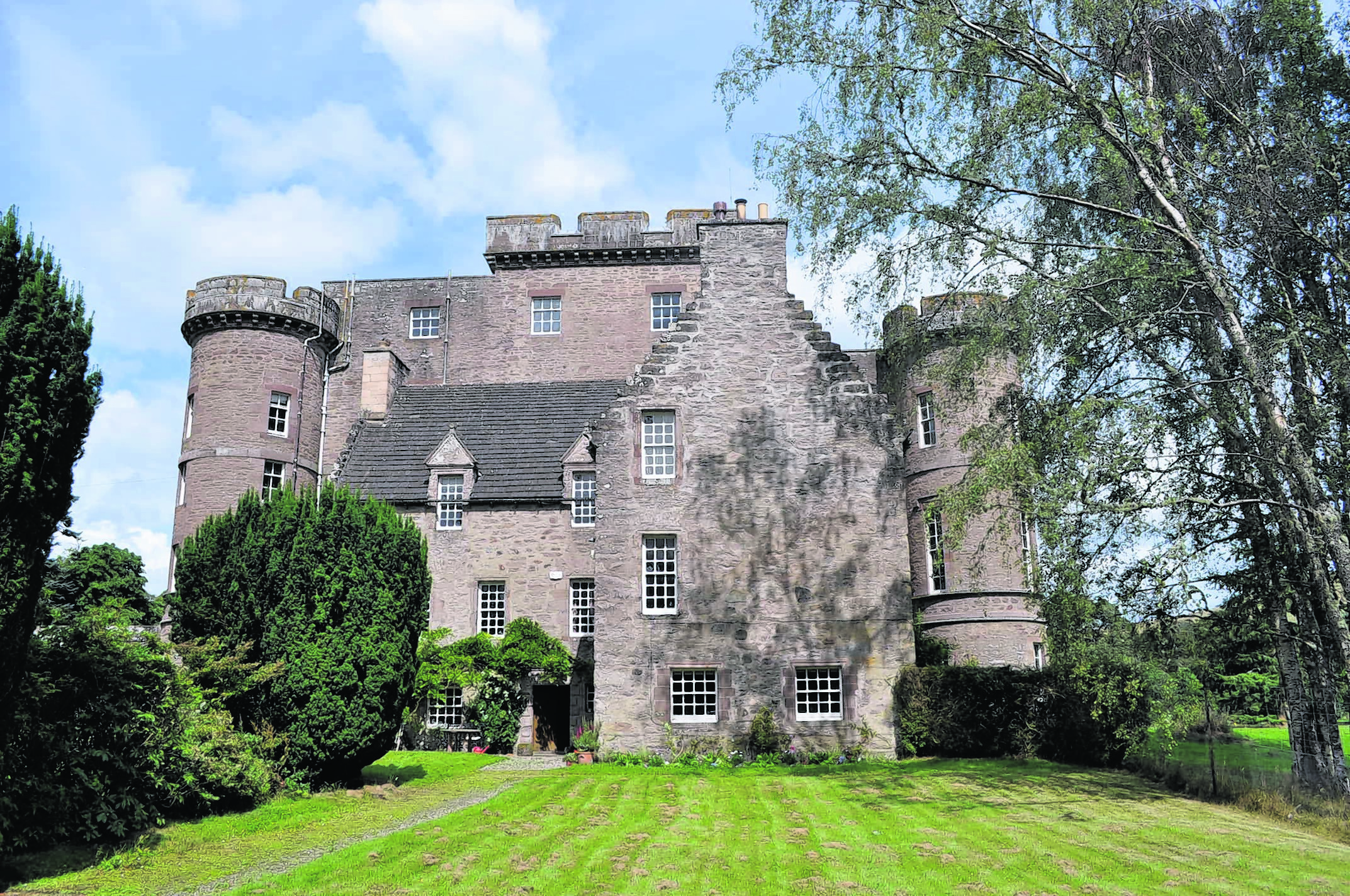 The Perthshire town of Crieff is surrounded by gentle hills and imbued with a tangible sense of times past. But it's not the kind of history that's pegged to landmark battles or the names of kings and queens. Hereabouts, heritage is woven into the landscape and its buildings like a muted thread in traditional tweed.
Take the rather beautiful Monzie Castle, for example. Like many grand Scottish buildings, it is a montage of styles straddling centuries and reflecting the aspirations of a series of wealthy inhabitants. An L-shaped core was constructed in the 1600s and then extended ostentatiously.
In 1908, it was blighted by fire, whereupon it fell to the famous architect Sir Robert Lorimer to oversee a sympathetic renovation. He undertook the task with enthusiasm and made sure that every detail, down to the very last stick of furniture, was in keeping with his vision.
So far, it is a familiar story of mortar and mortality, but when we step out into the garden in the company of David Crichton, who grew up in the castle, we learn that just about everything we see has a story attached.
"In 1730, the Duke of Atholl sent his forester to the continent to collect larch seed. On his return, he stayed here at Monzie and he gave the family a few seeds as payment for hospitality. These are the lasting result," he tells us, as he points to two gnarled giants whose magisterial branches seem to pierce the sky.
David was married recently and he and his bride, Alex, held their wedding in the castle. Now, the couple have uprooted and relocated from London to secure the estate's future. It's a time of dreaming and reinvention. Meanwhile, visitors who want to soak up some peace and quiet can now rent a holiday cottage at Monzie.
We checked into Glowry Cottage and were immediately entranced by its thick walls and open fireplace. While we were cosseted by the presence of modern comforts such as central heating and broadband, the place retained echoes of its past. It is easy to imagine life as it would have been for the generations of farmers who lived out their lives on this very spot.
The scenery of rural Perthshire may be less rugged than that of the Highlands, but it is no less dramatic. In mid-autumn, the deciduous trees cast riotous confetti of leaf litter. I remember childhood holidays in this part of the world and the way the massive trees presented adults in a whole new context and made them more like us – smaller and less powerful.
Nowadays, children are well catered for in the environs of Monzie. Alex had drawn up a list of places to visit and we started off with a trip to Auchingarrich Wildlife Centre, which is about eight miles away, close to the village of Comrie. We began with a snack lunch and soon discovered why the onsite café is so popular. The soup on offer is to be highly recommended.
Our son Ruairidh, who is almost 12, really enjoyed a close encounter with a friendly lemur. The wee black and white animal came up to the edge of its enclosure and raised its arm. This, we learned from one of the keepers, was an invitation to be tickled. We then saws a baby barn owl undergoing a short flying session with its trainer before we headed off to meet Ian Macfarlane, who runs a company called Do It Outdoors on the site of the park. Ian introduced us to the art of archery and made light of our near misses. We would like to come back one day, have some more soup, say hello to the animals and perhaps sign up for some fly fishing or bush craft with Ian, but there were lots of other things on Alex's list to be getting on with.
In particular, we were keen to take part in a walking festival called the Drovers' Tryst. In times gone by, Crieff was a central meeting point for drovers who walked their cattle across Scotland. They were a colourful lot, by all accounts, and their romantic and daring exploits are immortalised in song.
We spent a pleasant day ascending Torlum Hill in the company of two volunteer guides and several fellow-walkers, many of whom had come from far afield especially to take part in this event. It was easy to see why. Our leaders were friendly and informative and they had drawn on their local knowledge to create a special experience. We were allowed a privileged glimpse of the spectacular formal gardens at Drummond Castle. Then, when we finally drifted into the village of Muthill after a 10-mile meander, we were welcomed by a group of locals who provided afternoon tea in the village hall.
That evening, we drove to Pitlochry to explore the Enchanted Forest. I had been curious to see this month-long sound and light installation. We enjoyed ourselves, but felt it was perhaps more appropriate for younger children.
As a keen equestrian, I was unable to look at this wonderful landscape without wanting to explore it on horseback. I wanted my son to have a similar reflex, so I took him along to the stables at Crieff Hydro. The Hydro was built in 1868 for the benefit of health-conscious Victorians who wanted to avail themselves of fresh air and water treatments. Nowadays, it is newly renovated and full to bursting with opportunities to be active.
The way the equestrian centre is run reflects the hotel's friendly ethos and Ruairidh enjoyed his hack through the grounds so much that he opted to return for a half-hour lesson.
So delighted were we with the success of our autumnal adventure, that we decided to celebrate at a popular restaurant in Crieff. Yann's is housed in a Victorian villa which was built by a merchant and then used as living accommodation for Morrisons' School.
Yann comes from Chamonix and is married to Shari, a former pupil at the school. Together, they serve rich Alpine dishes with punchy flavours in a setting which is part ski lodge part gracious gentility. We raised a glass to Crieff's blend of influences and the way in which they come together to create a menu of opportunities for generations to come.
Travel facts
A week's holiday at Glowry Cottage, Monzie (sleeps up to five), costs from £350 a week and includes a private tour of the castle and the estate's hydro power plant. Phone 01764 218038 or visit www.monzieestate.com/holiday
Auchingarrich Wildlife Centre. Phone 01764 679469. Visit www.auchingarrich.co.uk
Archery at Do It Outdoors: www.doitoutdoors.co.uk
Yann's at Glenearn House, Michelin listed. Phone 01764 650111.
Riding Centre, CrieffHydro. Phone 01764
651 830. Visit www.hydroriding.com
Drovers' Tryst Walk: www.droverstryst.com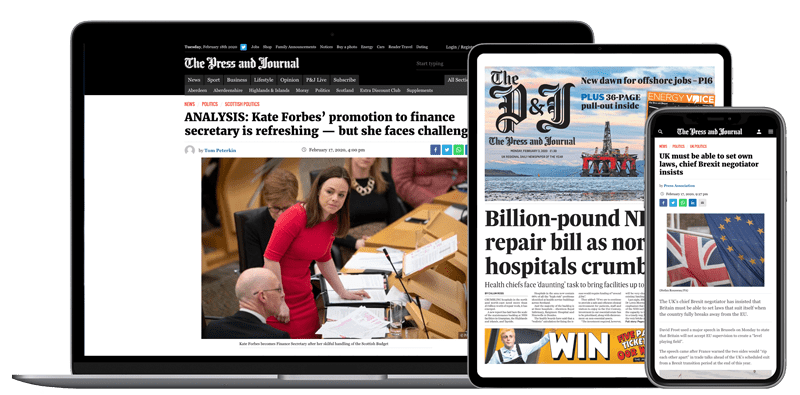 Help support quality local journalism … become a digital subscriber to The Press and Journal
For as little as £5.99 a month you can access all of our content, including Premium articles.
Subscribe