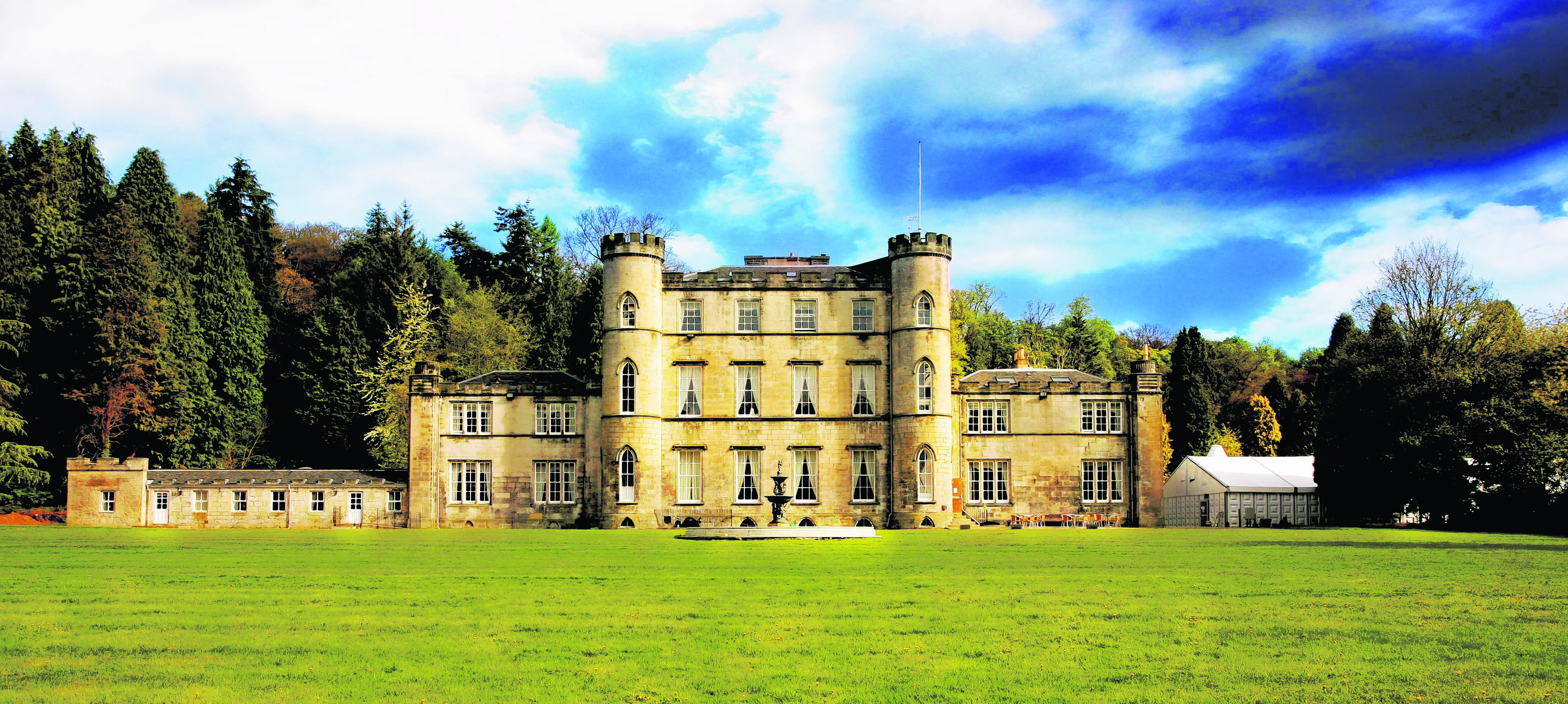 Edinburgh is a city of delightful sights and delicious food, as Cheryl Livingstone discovers
The sun was shining and we were in Edinburgh. So where did we end up? The zoo of course.
It doesn't matter that we have been there four or five times over the past few years. It's always a good day out and a great chance to get up close with some absolutely adorable animals.
We spent hours watching the penguins and spider monkeys, big cats and chimpanzees and when we were done, we headed to our accommodation for the weekend – Melville Castle.
It is an 18th-century country house hotel nestled within 50 acres of beautiful woodland estate on the outskirts of Edinburgh, only 20 minutes from the city centre and Edinburgh Airport.
The drive down to the hotel is as dramatic as the castle exterior itself. Once inside, the impressive features
continue. A grand entrance hall is the first hint of what a stunning place this really is, while an elegant staircase
leads you past scores of beautifully decorated rooms.
Our room was on the top floor and featured a gorgeous four-poster bed, stunning views of the fountain outside and surrounding area plus a bath in the bedroom itself.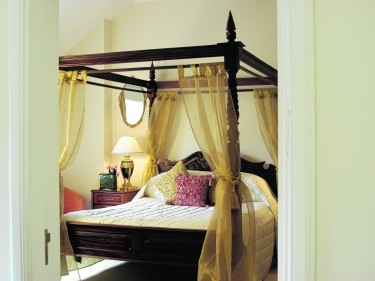 It sounds weird, but when you get to relax in the suds while watching the TV, you'll really understand how cool a feature this is.
Once we had managed to drag ourselves away from the comfort of our room, we made our way down to the castle's restaurant, The Brasserie.
For a Wednesday night, it had a very lively atmosphere and a lovely modern decor which complemented its historic setting. The menu was very varied and with so many delicious-sounding dishes to choose from, I went for the soup of the day, which turned out to be lentil, one of my favourites.
Some would say it's hard to get soup wrong, but I would argue it's even harder to make soup something amazing. But The Brasserie managed it. The soup was a mega-hearty portion that could have easily fed both of us and was warm and creamy and everything a good soup should be.
My husband David went for the Ayrshire bacon, black pudding and sausage terrine, tomato chutney and HP sauce jus, a dish that he enjoyed so much, he didn't stop talking about for the rest of our trip in the capital.
Next up, I tried the Daube of Scottish beef, creamed potato, roasted root vegetables and rosemary jus while David had pan-fried rump of Borders lamb, feta cheese, slow-dried plum tomatoes, mint and new potato salad.
I'd never tried a daube of Scottish beef before and to be honest, I didn't even know what it meant, but I know now that I would definitely go for it again. From the moment I pushed my cutlery into it, the meat just fell apart. It was succulent and seasoned well and with the accompanying potatoes and vegetables, it was the best meat and veg dish I've ever tasted.
Still on a high from our tantalising main courses, we opted out from a dessert although it would have been a difficult choice given the treats on offer from lemon posset to white chocolate and passion fruit creme brulee.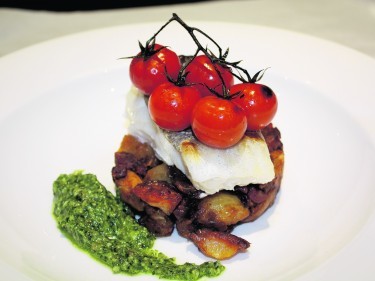 Around 12 hours later, and we were back in The Brasserie, this time for some breakfast. A big buffet was on offer and considering how big the portions were the night before, we shouldn't have been surprised at how much was on offer in the morning.
With our bellies full, we headed into the capital for some much needed retail therapy and sightseeing. With the sun saying hello once again, we spent the day visiting Edinburgh Castle and Princes Street Gardens as well trying out something new in the form of Edinburgh Dungeons.
We ended our stay with a trip to the Teuchters bar in the city's west end. The bar is a lovely atmospheric place and a great starting-off point before heading downstairs to its restaurant, A Room in the West End.
The restaurant is stylishly decorated and to try something different and more intimate, we chose to sit in the two-seater cellar alcoves. It's a very creative idea and with a drink in one hand and the menu in the other, it really did feel like we were a million miles away from the city hustle and bustle.
The menu itself was equally interesting with so many exciting options and variety. We decided to jump straight in with the mains, having built up quite an appetite walking around the city.
I decided on the oven-roasted Scottish chicken supreme with parmesan polenta cake, roasted pepper and shallot jam, while David couldn't resist the Scottish venison three ways – chargrilled haunch steak, pulled braised shank and roasted sausage.
Having never tried parmesan polenta cake before, I didn't really know what to expect but it was so yummy, especially alongside the chicken and roasted peppers. It was such an exciting dish in terms of taste.
The three-way venison has to win the award though for best food of the weekend. Each piece of meat was cooked to perfection and completely different to each other. The dish was the perfect end to our visit in the Scottish capital and, being locally-sourced, proved that you don't have to go far to find something magical.
Melville Castle, Gilmerton Road, Edinburgh, EH18 1AP. 0131 654 0088. www.melvillecastle.com
£129 for one night bed & breakfast (based on two adults sharing, classic bedroom).
£149 for one night bed & breakfast (based on two adults sharing, superior bedroom).
A Room In the West End, 26 William Street, Edinburgh, EH3 7NH. 0131 226 1036. www.aroomin.co.uk
Lunch 12-2pm, Saturday and Sunday till 3pm. Dinner 5.30-9pm.