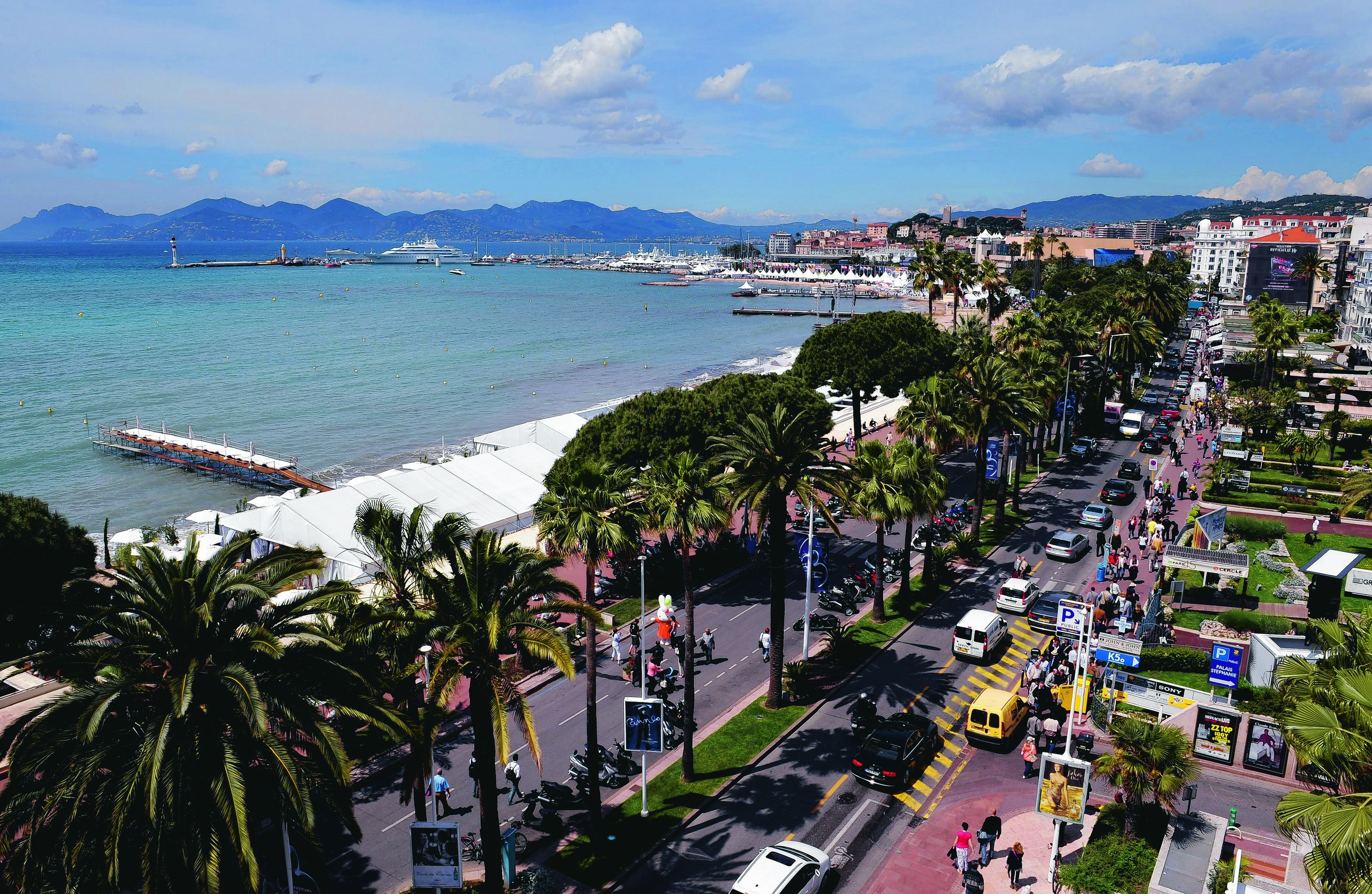 Our family holiday in France took in the international jet-set locations of the Mediterranean at a fraction of the cost of the Hollywood stars who went before us.
I doubt if any of the A-listers who have graced the red carpet of the Cannes Film Festival over the years will have resorted to eating packed lunches outside prestigious venues, but for us it was the cheapest option. It was also ideal for a spot of people-watching on one of the world's most famous boulevards.
Our visit to the French Riviera, staying with mobile home and camping giant Eurocamp near exotic St Tropez, was part of a holiday which also took in a few days in Paris.
Eurocamp provided self-catering accommodation at Camping Holiday Marina Resort in the charming little town of Port Grimaud on the Med and also at its international site in Parisian suburb Maison-Lafitte.
In both cases, there were big local supermarkets to stock up on provisions and the two mobile homes had all we needed to cook our own meals and keep costs down – restaurants in the south of France in particular can be pricey.
On-site eating options included Le Rendezvous restaurant at Port Grimaud, where a simple but satisfying meal for four was not unreasonable. Of course, if we ever win the lottery, we'll go back and dine at some of the many glitzy restaurants we saw in St Tropez.
I can certainly recommend one of the local delicacies we discovered; La Tarte Tropezienne, which comprises a lavish helping of cream inside a brioche sprinkled generously with sugar. Legend has it that former actress, singer and fashion model Brigitte Bardot – a regular visitor to St Tropez at the height of her movie career – had a hand in naming the indulgently creamy creation.
Many of Eurocamp's customers travel by car and ferry, but we chose a fly-drive rather than have to spend perhaps two days travelling with young children just to reach the south of England. One of the big advantages of a Eurocamp holiday is its flexibility; you can choose exactly how many nights you want and where, which is not always the case in self-catering. You can also either book the travel arrangements yourself as we did, or leave it to the UK's leading European mobile home/ camping holiday operator.
Our transport to, from and within France was an adventure in itself, involving a train ride from Aberdeen, a flight from Newcastle to Nice, eight days of car hire, a high-speed rail journey from Saint-Raphael in Provence-Alpes-Cote d'Azur to Paris and two coach trips via London back to the Granite City.
Incredibly, this was the cheapest way of doing it as budget travel options from the north-east are limited.
After an initial one-night stay in a hotel in Nice, we set off relaxed and refreshed for one of the most memorable drives of my life along the Riviera through Antibes, Cannes, St Raphael/Frejus and Sainte-Maxime to Camping Holiday Marina Resort.
The holiday season was winding down and there was not much by way of entertainment on site apart from the swimming pool, but the accommodation was more than adequate and the Eurocamp couriers had all the details we needed for what to do elsewhere.
Port Grimaud is worth exploring, thanks to its picturesque harbour area. The many inlets and channels were created in the 1960s by architect Francois Spoerry in marshy areas at the mouth of the River Giscle. It is like a mini Venice but with the architecture of a French fishing village. There are boat trips but we settled for a huge bowl of mussels to share while we took in the wonderful atmosphere. Port Grimaud is a great location for visiting the attractions of the Riviera, one of the most famous being the nearby town of St Tropez.
Once a sleepy fishing village, it is now a Mecca for the rich and famous as well as all the people who want to get up close. For the rest of us it is best avoided during the summer months, when it is inundated with tourists and restaurant prices go through the roof. Its global fame started with the 1960s movie And God Created Woman, starring Bardot, which was filmed there.
Most of the top celebrities who visit today tend to stick to exclusive nightspots and private beach clubs but there are always jaw-droppingly luxurious yachts to gawk at in St Tropez harbour.
The local beaches are stunning but if you can afford to be there in summer, remember that clothing is optional and in some cases the exception. We had to distract our children when a nearby couple got up from their nude sunbathing – and that was in mid-October. There are vast swathes of clean, white sand as well as small coves to be found all along the coast. I particularly loved the beach at Sainte-Maxime, which was just across the road from some lovely restaurants, shops and a small bric-a-brac market. The nearby hill village of Grimaud, a few miles inland from Port Grimaud, is postcard pretty. Its honey-coloured houses are set around a small church, with a narrow road winding up to a ruined castle and spectacular views at the top. I could have spent many happy hours up there sipping coffee and watching the locals play petanque, a form of boules.
One of our day trips was to Antibes, which was founded by the Greeks in fifth century BC as a trading centre to rival Nice across the "Bay of Angels".
The market and seaside town is home to a number of interesting museums, parks, fine beaches and – as our then nine-year-old daughter was keen to point out – one of the largest oceanariums in the world.
Marineland and its dolphins, killer whales, sealions, seals, polar bears and large and varied collection of fish and sharks had plenty to keep her and her little brother happy until it was time to go back to Port Grimaud.
Cannes is best known as the place where all the movie stars and other top celebrities hang out every May, when the city hosts its big film festival. Its main thoroughfare, La Croisette, is lined with palatial hotels, restaurants and exclusive boutiques on one side and terrific public and private beaches on the other.
The best way to savour it all and learn about the history of Cannes is to take the grand tour on one of the "petit trains" which travel along the Croisette and down the main shopping street, rue d'Antibes, before making their way up to the old town of Le Suquet.
At the west end of La Croisette is the Palais des Festivals et des Congres, where the film festival takes place. Guided tours of the venue are available sporadically during the year.
Further along the coast – about 24 miles – is the millionaires' playground of Monte Carlo, or you can head a few miles north to the hilltop town of Grasse to see the "perfume capital of the world". How wonderful it would be to live like the stars without worrying about money, but sadly ours was rapidly running out and we needed to keep enough back for the next part of our adventure – Paris and Disneyland.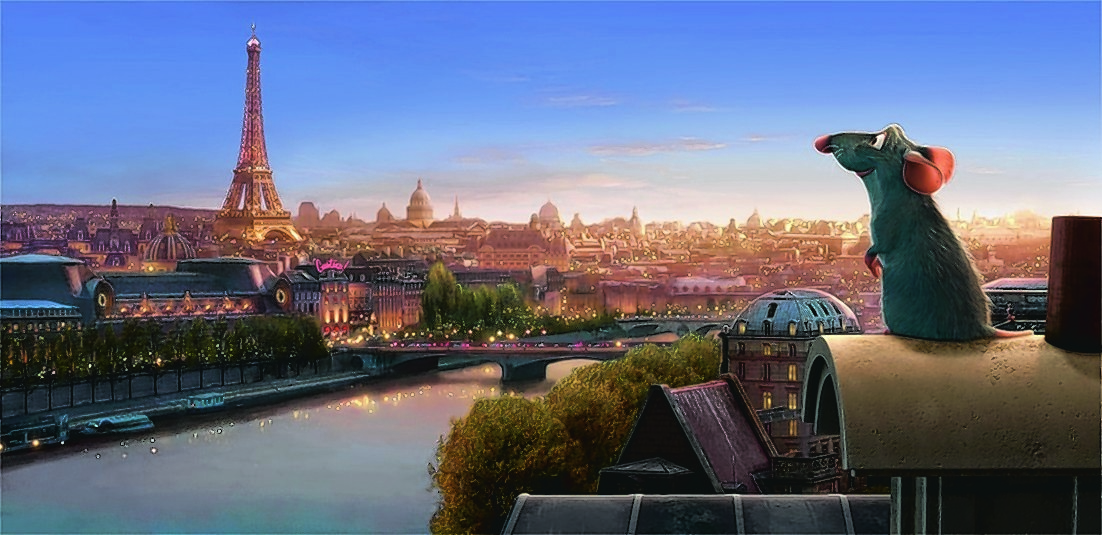 Priceless Paris memories
Eurocamp's International site at Maison-Laffitte in Paris is convenient for the French capital's countless attractions, including Disneyland, thanks to the city's good transport network. We had dropped off our hire car in the south of France before travelling to Paris by train.
The suburb of Maison-Laffitte is reached by another train ride and then either a short taxi journey or 20-minute walk.
For the first of our two full days in Paris we took a circular walking tour from the Arc de Triomphe to the Eiffel Tower, via the Champs-Elysees.
The original plan was to go up the tower but thousands of other tourists had the same idea and the queues and lack of toilets – a common problem in France – were a turnoff, so we appreciated the structure from below.
Next day, we headed for Disneyland Paris and its two big theme parks. The resort was the second Disney opened outside the US after Tokyo and is the second busiest.
Disneyland Park is the original theme park of the complex, which opened in 1992. The second theme park, Walt Disney Studios Park, was launched 10 years later. We've been to the much bigger Walt Disney World in Florida and many of its top attractions are also in Paris, along with some that are unique to the French operation. The newly added Ratatouille ride, for example, is more at home in the film's Paris setting.
Disneyland Paris parades feature all the big-name characters you would expect to see, led by Mickey Mouse, of course, and the end-of-day fireworks display above Sleeping Beauty Castle is truly amazing.
We had park hopper tickets, meaning we could switch between the theme parks at will, and fast passes to avoid some of the bigger ride queues. Disney parks do not come cheap – the cost of snacks alone soon mounts up – but I do not begrudge the company a single cent (either US or euro) for all the marvellous memories. These are priceless.
One-day, two-park hopper tickets for Disneyland Paris are available through various websites from £45-£60 for adults and £41-£56 for children. There are ticket/local transport packages available at www.booktickets.disneylandparis.com, with complete travel/resort deals also bookable through Disney and tour operators.
Eurocamp
Choose to travel with Eurocamp and it's the start of a different kind of holiday when it comes to making the most of Europe's great outdoors. With more than 160 "parcs" to select from, Eurocamp is all about setting holidaymakers free to enjoy their ideal holiday experience. There is a wide range of accommodation available at locations big and small, with facilities including swimming pools, children's activity clubs and a whole lot more.
Three nights from May 7, 2015, for a family of two adults and up to four children staying in a two-bedroom Classic Plus mobile home with decking at Paris International followed by four nights in a three-bedroom Classic mobile home with decking and air conditioning at Holiday Marina, Port Grimaud, will cost from £292 (accommodation only).
Fly-drive and ferry packages can be arranged through Eurocamp at a supplement.
For further information on Eurocamp, call 0844 406 0552 or visit www.eurocamp.co.uk