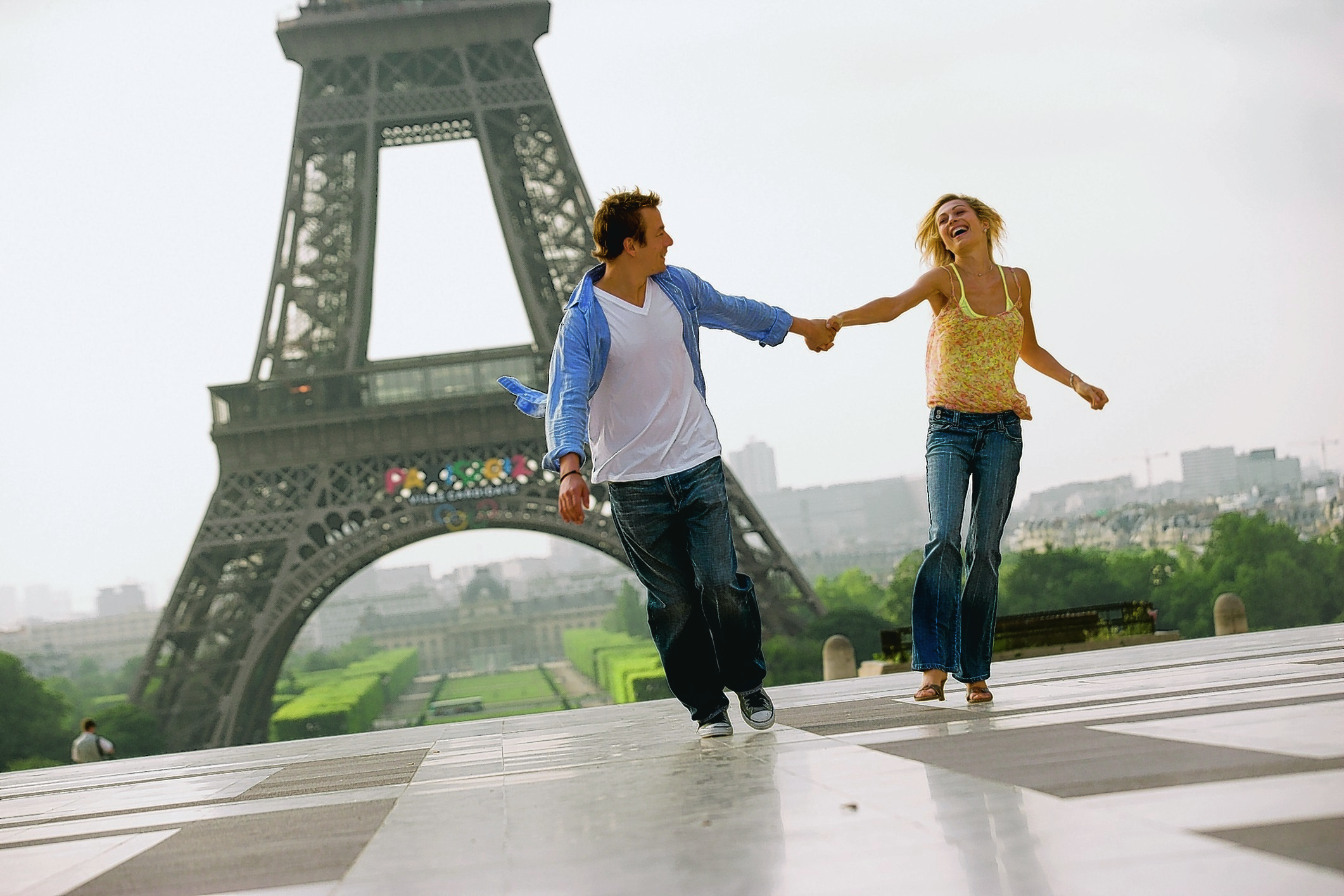 It may be expensive, but you can still fall in love with the world's most romantic city on a budget
It's no good, the thigh burn's set in and I need to take a break.
We're halfway between the first and second floor of the Eiffel Tower, so I can at least pretend to be taking in the Paris skyline as I catch my breath and wait for what feels like an imminent blackout to subside.
It's our own fault. My boyfriend and I could have taken the lift, but we decided to opt for the steps – the thriftiest option, at five euros. Paris might be a must-see, but the city of love doesn't come cheap.
That doesn't mean the French capital is out of bounds as a weekend destination though, you just have to be savvy if you don't want to be left sobbing into your baguette.
It's why we booked our accommodation through Airbnb. Not only is it a cheaper option than a hotel, but taking over someone's home for a few nights (while they're elsewhere) gives you the insider's view to a city.
Our cosy little apartment is on the fourth floor of a beautiful building in the artistic area of Montmartre. Once home to the likes of Renoir, the area has retained its bohemian feel, with quaint cafes and cobbled streets so narrow, you can almost shake hands with the family living opposite.
It's also just a two-minute walk from the white-domed Sacre-Coeur, the monumental church at the summit of Montmartre.
Climb the steps or take the funicular railway. Either way, the views are incredible, even if you do have to jostle with hundreds of tourists for a prime place to take your photos.
The Parisians might have a reputation for being austere, but even if you're a first-time visitor, there's something comforting about the city's landscape. Perhaps it's because the iconic structures seem so familiar.
ARC DE TRIOMPHE
Take the Arc de Triomphe, the 19th-century monument Napoleon commissioned to celebrate his own victory – standing proud at the end of the vast Champs Elysees – and the Eiffel Tower, of course – a symbol of the city.
And you don't need to splash out to visit the famous landmarks. On the advice of some locals, we bought a book of 10 Metro tickets for just a few euros. We also walk – a lot. Paris is laid out in wide boulevards that criss-cross the Left and Right Banks that sit either side of the River Seine.
We amble down to the famous waterway that snakes its way through the city and watch boats packed with holidaymakers drift beneath bridges, before moving on to the well-heeled 6th arrondissement (Paris is made up of 20 administrative districts) of St Germain des Pres.
Admittedly, we didn't realise how affluent the area was until my boyfriend's beer arrived, at a cost equivalent to £8. It's a one-off, we tell ourselves, and direct our attention to people watching from our street-side perch, observing the elegantly dressed waiting staff wafting around the immaculately-coiffed clientele.
Thirst quenched, we make our way to the Pantheon, an impressive neoclassical dome that overlooks the city from its relatively quiet position in the Latin Quarter on the Left Bank and, behind it, find the picturesque St Etienne du Mont, where Owen Wilson waits to be taken back to the Jazz Age in Woody Allen's Midnight In Paris.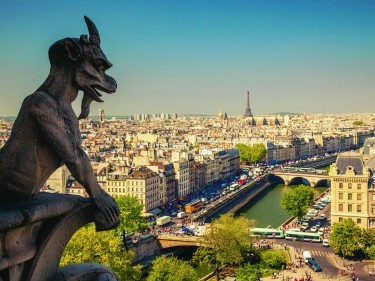 While walking back to our flat, we come across a great little bar called Le Commerce on Rue des Martyrs in Montmartre. Bruno, the owner, couldn't have been more generous, keeping us well stocked with herby wedges, olives and cold meats, all on the house while we enjoy a frosted glass of wine that set us back around £3 each. It could have been the wine or the walking, or both, but that night, we sleep soundly.
The next day, feeling refreshed, we pick up warm baguettes and potent cheese and walk to the 17th-century Palais-Royal, for a picnic in the grounds among pink rose bushes, striking fountains and tree-lined walkways. It's also opposite the Louvre, one of the world's largest museums, which houses Leonardo da Vinci's Mona Lisa, with her all-knowing smile.
We pass the glass pyramid that dominates the courtyard at the museum's entrance and head towards the 14th-century Gothic cathedral of Notre Dame. But not without stopping off at the charming shops that sit facing the Seine along the Quai de la Megisserie.
ROMANTIC MESSAGE
It's here we stumble across the Ponts des Arts bridge and buy a love lock from a vendor, before clipping it to the thousands of others that have been left here. My boyfriend, who's not overtly romantic, instigated the gesture. He even wrote a romantic message on it, which just shows what Paris can do to a man.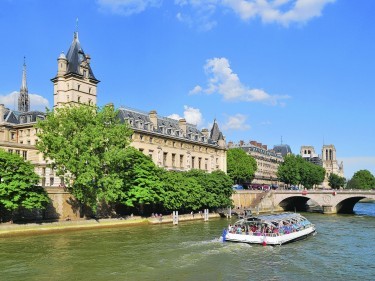 As Valentine gifts go, it's one of the cheapest but most meaningful I've ever been given.
Since our visit though, a section of the bridge collapsed under the 54 ton weight of the love locks, so authorities are asking couples to take selfies on the bridge – an even more economical option!
That evening, we journey back to Montmartre and make our way, via the steep cobbled steps and the love wall in Place des Abbesses (where I love you is daubed in an array of different languages), to the Artists' Square in Place de Tertre where the likes of Picasso used to live.
To this day, artists still set up their easels to paint tourists, but we decline the offer of an (undoubtedly unflattering) caricature in favour of a light bite in a lovely old restaurant, and watch the world pass by as dusk creeps in. It's the perfect way to say au revoir to the city and return home with a few spare pennies in our pockets.
TRAVEL FACTS
Susan Griffin was a guest of Airbnb (www.airbnb.co.uk), who offer more than 1,000 properties for rent in Paris.
Fares on the Eurostar (03432 186 186; www.eurostar.com) from Paris to London St Pancras start from £59 return.
To find out more about Paris tourist attractions, visit en.parisinfo.com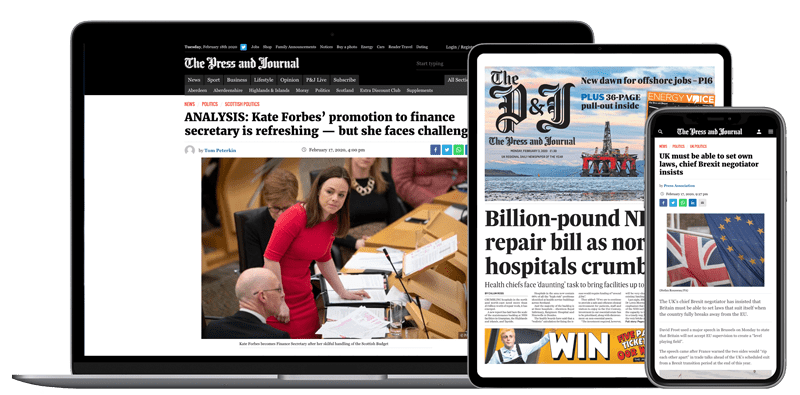 Help support quality local journalism … become a digital subscriber to The Press and Journal
For as little as £5.99 a month you can access all of our content, including Premium articles.
Subscribe