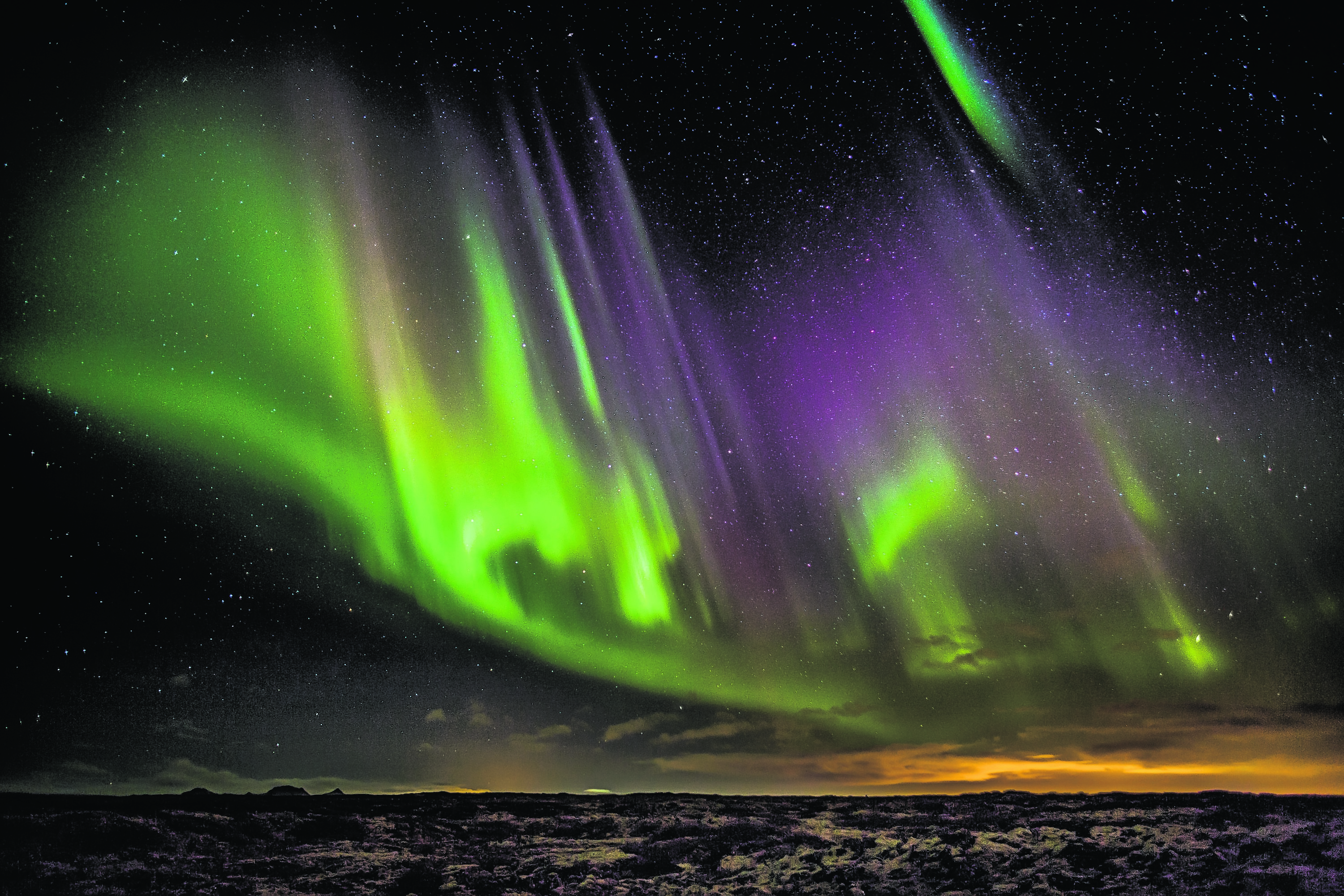 Chris Higham took a trip to Iceland and its capital Reykjavik to find out just why tourists are flocking to this most northerly of European islands
Iceland – the country not the supermarket – is fast becoming one of our favourite holiday destinations.
This might well have something to do with the allure of the Northern Lights – reputedly making their best display for more than a decade – and the fact that its dramatic wild scenery keeps popping up on the big and small screen.
TV's Fortitude is supposedly the island of Svalbard but was filmed in Iceland. The blockbuster Interstellar was another great advertisement for its lunar landscape last year and so was Game of Thrones, which is back on the box next month.
Whatever the reason, there is clear evidence that we are heading there in droves. In its recent Holiday Money Report, Post Office Travel Money named Iceland as one of 10 holiday hot spots to watch after its currency, the krona, became one of the fastest movers last year.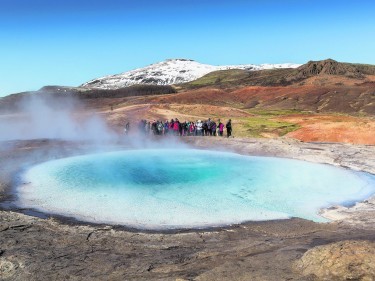 And a hot spot it is proving to be. Demand for the krona has already surged by over 100% this year – helped in no small part by the fact that sterling is surging against the krona.
I did my bit by collecting krona at the local Post Office and was repaid with 7% more cash than I would have got a year ago. With that, I set out on a short break to island capital Reykjavik to see whether the Icelandic experience was for me.
Reykjavik is small enough to get around on foot with a lively centre and plenty of attractions – many of them maritime ones – to visit.
More important, it is an excellent base for touring the south of the island with its staggering landscape of towering waterfalls, bubbling mud pools, fields of glaciers and huge dark volcanic peaks – striped skunk-like with snow.
The eight-hour "Golden Circle" trip around the south-east of Iceland provided a fantastic introduction to the land of ice and fire.
En route to the Geysir geothermal area, where boiling steam shoots 20metres up into the air every 10 minutes, we saw one of Iceland's most impressive sights, the 32m-high Gullfoss waterfall.
On the way back, we stopped off at Pingvellir National Park, both the site of Iceland's first parliament over 1,000 years ago and the place where the tectonic plates of America and Europe are slowly parting. These three were more than enough to convince that everything in Iceland is done on a grand scale.
As a complete contrast to thisshock and awe, an outdoor swim in the Blue Lagoon is to be highly recommended. Surrounded by black lava rocks, the setting is a surreal one next to a geothermal power station that steams away in the background. The mineral-rich waters are wonderfully warm year round – as well as being therapeutic. The Blue Lagoon is a 40-minute drive from Reykjavik and close to the airport for those who want to make it their last short-break stop.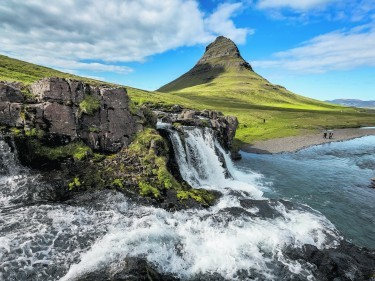 In Reykjavik itself, we headed down to the revitalised harbour to
find Reykjavik's real character. Aside from all manner of fishing
boats, large and small, there's the city's award-winning new concert hall Harpa, the fascinating Kolaportid flea market and the Viking Maritime Museum, which tells the story of Iceland's seafaring history.
Culture vultures will also find plenty of Icelandic art to interest them. Best of the bunch is the Reykjavik Art Museum, a trio of galleries displaying contemporary art and sculpture in three different city locations.
It is a long but ultimately rewarding uphill trek to Reyjkavik's cathedral. Hallgrimskirkja is a modern masterpiece with spectacular views over the city from its hilltop position. Inside, it's a sea of light amid minimalist decor.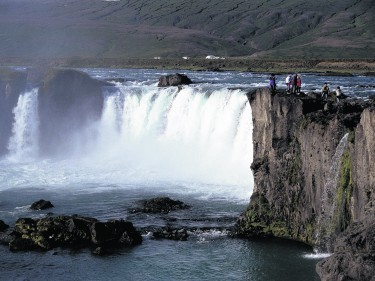 There are fine views too from the Pearl, another famous Reykjavik landmark. This glass-domed revolving restaurant sits on six thermal water tanks and if you miss out on visiting Geysir (but please don't), there is an impressive manmade hot spring outside, which provides an interesting substitute.
After a meal of the local speciality, scallops, we strolled outside and at that very minute the Northern Lights put on a dazzling display.
Our last day in Iceland was spent in the Westman Islands, a 35-minute flight and highly recommended to those who have the time.
The flight from Reykjavik goes to Heimaey, the largest inhabited
island in this archipelago off the south coast of Iceland. Much of the island was submerged under lava and ash when the Eldfell volcano erupted in 1973 but its inhabitants lived to tell the tale.
Now Heimaey is most famous for its birdlife and most especially for the world's largest colony of puffins. These can be seen on a 90-minute boat trip which laces its way through a network of sea caves.
Was the Icelandic experience a treat? It's certainly true that the volcanic landscape will not be everyone's cup of tea. Trees are scarce and in their place the green-brown turf covering much of the land is singularly spartan. But – and it's a big but – Iceland has a raw beauty which is undeniably splendid. It should not be missed.
THE HOLIDAY
For more information about Iceland, visit the Icelandic Tourist Office website: www.visiticeland.com
Check out prices for meals, drinks and other typical items in destinations worldwide by visit www.postofficeholiday.co.uk
Departing in March, a three-night Icelandair Northern Lights break in Reykjavik including return flights from Glasgow Airport and accommodation at the Leifur Eiriksson Hotel costs from £390pp (based on two sharing a double room) www.icelandair.co.uk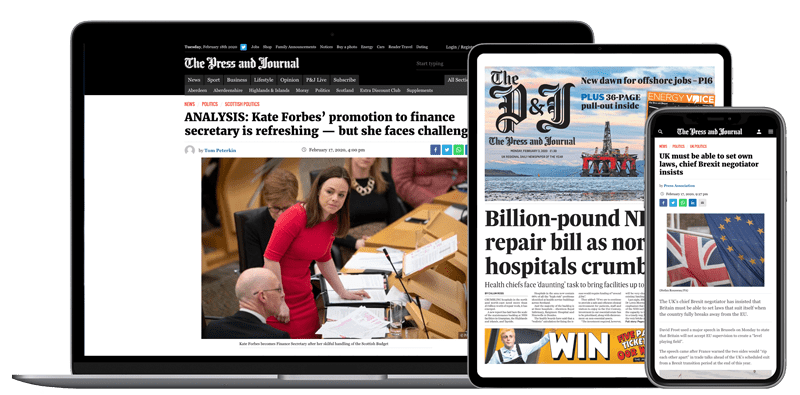 Help support quality local journalism … become a digital subscriber to The Press and Journal
For as little as £5.99 a month you can access all of our content, including Premium articles.
Subscribe