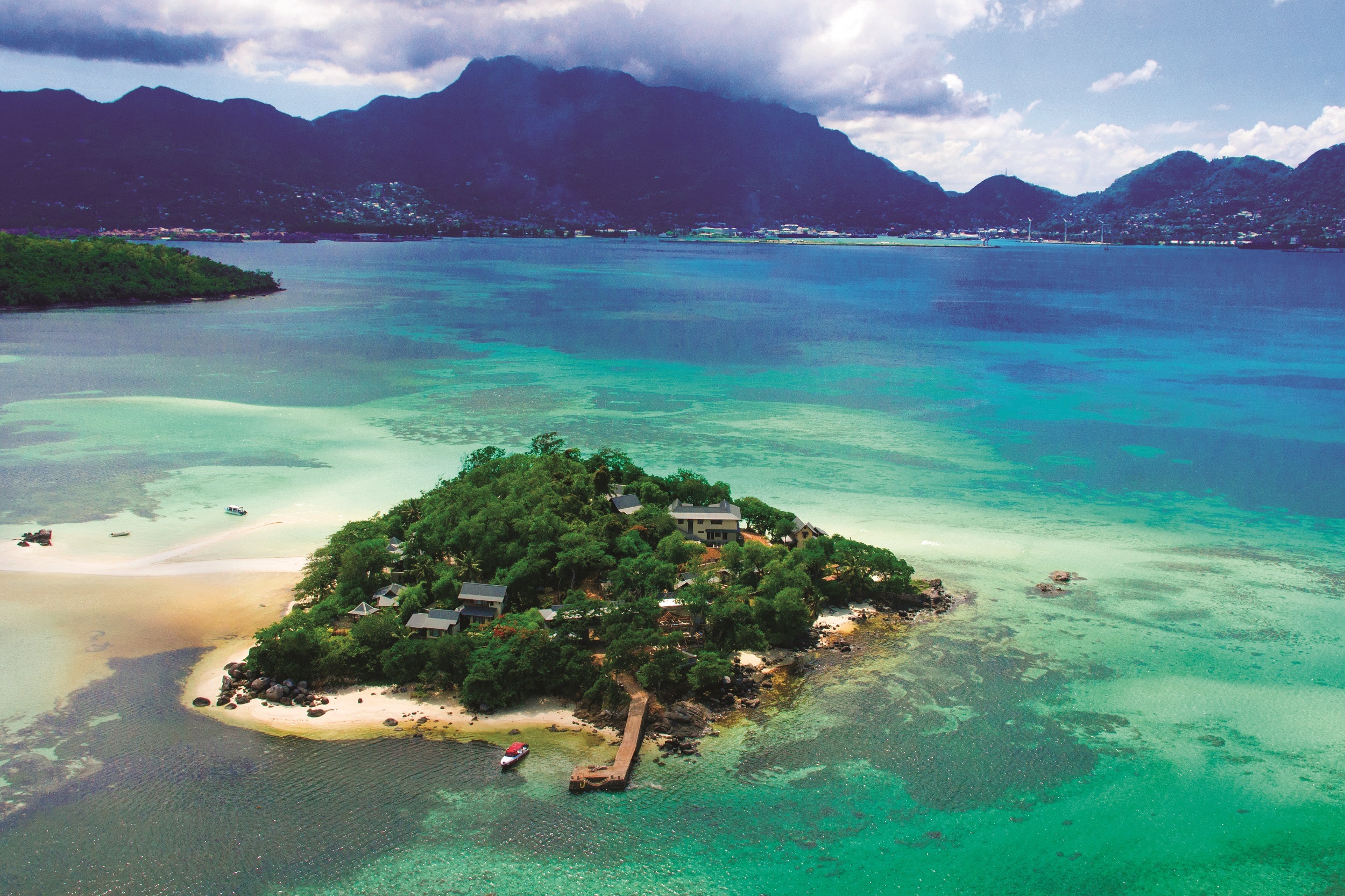 Extravagance, lavishness, luxury… key ingredients for an exclusive dream holiday, wouldn't you say? We hunted, scoured and trailed the globe to find everything from five-star resorts located 200km into the desert, to private islands home to the world's largest villas.
If you're keen to rub shoulders with the elite in a spectacular world of sun, sea and opulence, pour a cocktail, sit back and brace yourself, as we unearth nine mind-blowing locations of some of the world's most exclusive travel destinations.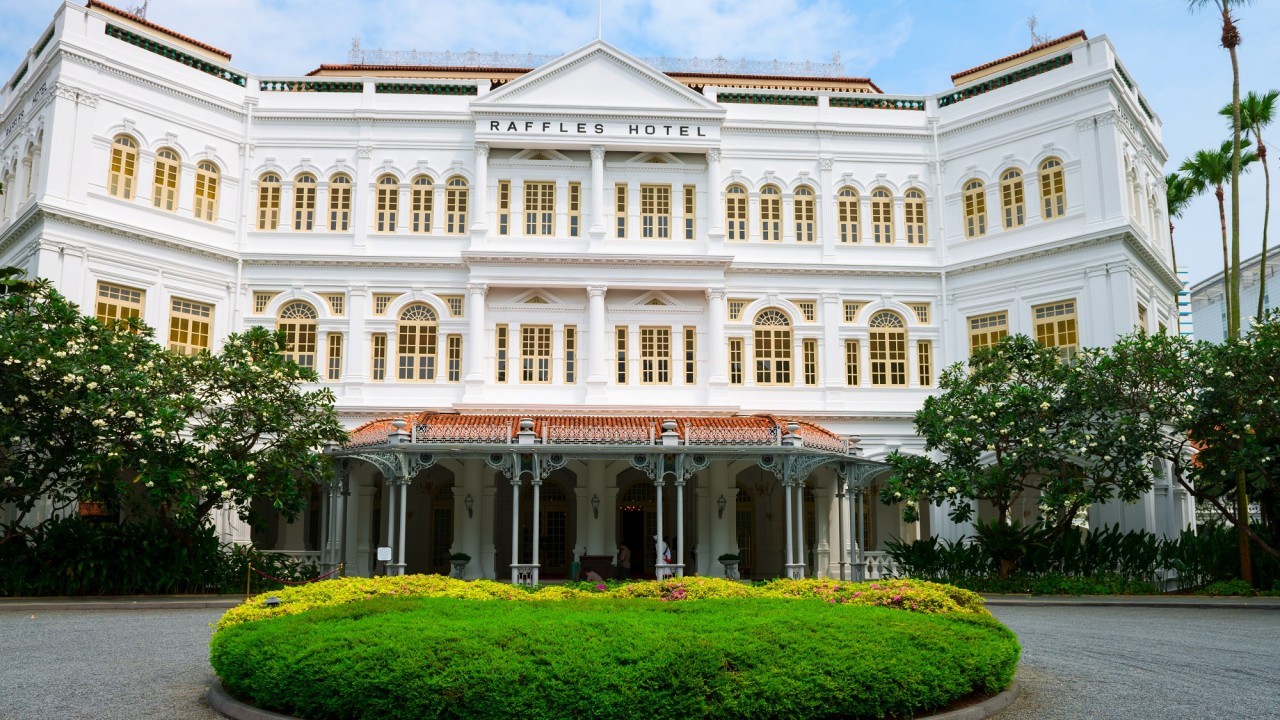 ANANTARA QASR AL SARAB
Location: Abu Dhabi
Why it's out of this world: With the Liwa Desert stretching out as far as the eye can see in each direction (the resort resides in a region known as the empty quarter – the largest sand desert in the world) – Anantara Qasr Al Sarab is a mystical, tranquil and completely captivating place to retreat to. Guests can take a dip in their very own plunge pool before reclining in their private villa's sumptuous day bed – adorned with rich interiors and graced with some of the best desert views in Abu Dhabi. There's also access to the Anantara Spa (featuring treatments from a variety of ancient cultures), four tempting dining venues, a tennis court and a library. If you fancy something a little different, you can partake in some falconry, or even camel trekking.
How to find it: Fly to Abu Dhabi, then drive 200km into the desert.
1 week, with flights (from Aberdeen via Dublin): £974pp
ONE&ONLY REETHI RAH
Location: The Maldives
Why it's out of this world: Cloudless skies, talcum-soft beaches and complete tranquillity… welcome to the Maldives. The One&Only Reethi Rah is located along 6km of coastline and is surrounded by pure, azure waters. Guests stay in villas – some of the largest in the world, by the way – either placed over a sparkling lagoon, or nestled within tropical plant life. Everything here is bright, striking and tropical, and as well as having a private pool, guests can luxuriate in large stone soaking baths (yes, they fit two). Villas are placed far apart to ensure optimum peace and privacy.
How to find it: A 55 minute luxury yacht transfer from Ibrahim Nasir international Airport.
1 week, with flights (from Aberdeen, via Heathrow and Doha): £5,014pp
PETIT ST VINCENT PRIVATE ISLAND
Location: Barbados
Why it's out of this world: As remote destinations go, a private island is pretty high up on the scale, and Petit St Vincent is a force to be reckoned with. Think lush green plant life, turquoise skies and limitless views of the Caribbean Sea. There are only 22 one-bedroom cottages in its 115 sweeping acres, and you won't find any phones, internet or TV (instead, there's a flag system for catching the attention of staff). You could even hire the entire island for a measly fee of $15,000 (around £9,800) per night.
How to find it: Fly to Barbados, connect to Union Island and then embark on 20 minute boat ride.
Customers can call 0203 131 4918 to speak to a consultant.
PETER ISLAND RESORT
Location: British Virgin Islands
Why it's out of this world: Another beautiful private island, this time covering 1800 acres. The Peter Island Resort is romantic as well as remote; with mountainous scenery, five flawless beaches and a choice of luxury villas. In a bid to preserve paradise, the family that owns the island have only developed 300 of the island's acres. When they're not trying out the spa, sailing facilities or selection of water and land sports, guests can explore over 20 coves in what's thought to be the setting of Treasure Island, or indulge in a custom-made, private picnic. The features in the various villas include secluded sundecks, infinity pools, your own staff (including chef) and as much privacy as you require.
How to find it: The island is five miles away from Tortola (the largest of the British Virgin Islands) and can be reached by helicopter, ferry and private yacht.
1 week, with flights (from Aberdeen, via Paris and St Maarten): £2,043pp
BURJ AL ARAB
Location: Dubai
Why it has star quality: With its iconic sail-shaped structure, palatial interior and impeccable service, the world's only seven star hotel is loved by many, including supermodel Claudia Schiffer, who cites it as her favourite hotel. To stay at the Burj Al Arab is to truly live like royalty. When you check in, you'll receive a 24-carat gold iPad, from which you can reach a host of personal butlers, amongst other services. Guests can enjoy spectacular views of the Arabian Gulf, a chauffeur-driven Rolls-Royce and rooms with private bars, libraries, dressing rooms and cinemas. It's been voted the world's most luxurious hotel time and time again, need we say more?
1 week, with flights (from Aberdeen, via Heathrow): £4,210pp
RAFFLES HOTEL
Location: Singapore
Why it has star quality: Ranulph Fiennes is a big fan of the Raffles Hotel, which was declared a National Monument in 1987. It's become something of an icon in Singapore, and carries an intriguing vibe of old-world elegance. It hosts a choice of 19 restaurants and bars, a 24-hour gym and pool and a 24-hour on-call valet service. You really can expect royal treatment too, as even the Queen once stayed here. Several other famous names have stayed overnight or propped up the bar at this refined hotel over the years – wander rooms once graced by Ernest Hemingway, Charlie Chaplin and Ava Gardner. Sophistication encapsulated.
Customers can call 0203 131 4918 to speak to a consultant.
ATLANTIS, THE PALM
Location: Dubai
Why it has star quality: Love her or hate her, it can't be denied that Kim Kardashian is known for her love of all things extravagant. She stayed in the Royal Bridge Suite at the 5 star Atlantis, The Palm, so would have taken advantage of a private elevator, floor to ceiling windows with views of the Gulf, a media centre, library and dining area complete with gold leaf table. Guests can also explore a selection of bars and restaurants and swim with dolphins at the hotel's very own water park.
1 week, with flights (from Aberdeen, via Heathrow): £1,681pp
JADE MOUNTAIN AT ANSE CHASTANET
Location: St. Lucia
Why it's heavenly: Jade Mountain's technicians actually visited the rainforest of Guyana to personally choose which trees should be used for the décor in the Sky Suite rooms – they are finished with more than 20 different species of tropical hardwood flooring and trims that have been harvested in an environmentally friendly way. In the Star Sanctuary, the interior walls are finished in a crushed blush-toned coral plaster that was quarried in Barbados, and the flooring that is exposed to the weather is finished in quarried coral tile from neighbouring islands. Now that's dedication.
Anse Chastanet
1 week, with flights (from Aberdeen, via Heathrow and Barbados, returning via Miami and Heathrow): £3,929pp
ENCHANTED ISLAND RESORT
Location: The Seychelles
Why it's heavenly: There are only 12 secluded villas at the exclusive Enchanted Island Resort. Set in the middle of a five acre island, it's surrounded by powder-soft beaches, striking landscapes and colourful plant life. The amazing villas offer guests direct beach access, as well as a private deck complete with infinity pool. There's also a paradisiacal rain shower and an elegant French bathtub.
1 week, with flights (from Aberdeen, via Dublin and Abu Dhabi): £2,222
Compiled by Best At Travel. For more details visit www.bestattravel.co.uk or call 0203 733 6507
Prices are based on two sharing in May. These prices may have changed since going to press.