Three has become a magic number for the Highlands and Islands after the region won a trio of top tourism awards.
Kilda Cruises on the Isle of Harris, Laphroaig Distillery on Islay, and Eagle Brae in Beauly, were among the winners at the national final of the Scottish Thistle Awards.
Kilda Cruises were named Forestry Commission Scotland – Best Outdoor/Adventure Experience, with the judges commending it for offering a quality and authentic experience in a challenging environment.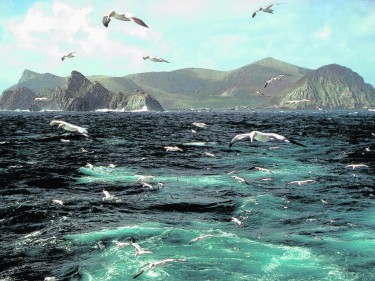 Laphroaig Distillery and Visitor Centre, which offers a wide range of whisky experiences and tours, won the J. Thomson Colour Printers – Best Visitor Attraction Award.
Emma Boyle, assistant visitor centre manager said: "The team at Laphroaig Distillery endeavour to give every visitor an interactive experience and a sincere Scottish welcome to the heritage centre. We are very proud to present the best of what Scotland has to offer and delighted to accept this Thistle Award in recognition.
"We are looking forward to a busy year in 2015, with the celebration of Laphroaig Distillery's 200 year anniversary. This will undoubtedly bring more visitors to the Island of Islay to celebrate with us, and to commemorate our visitor program will include more special events for our birthday year."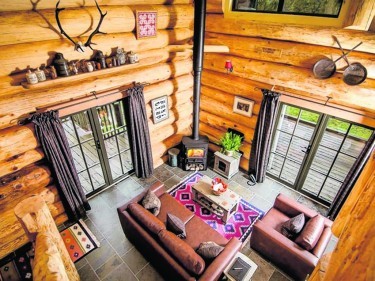 Beauly-based business Eagle Brae, completed the hat-trick taking home the award for Best Holiday Accommodation.
Owner Mike Spencer-Nairn, said: "We set out to create something entirely different at Eagle Brae, which was eight years in the making. It's always a gamble breaking new ground so it feels great that all our efforts have been recognised, not just by our guests but by the parent bodies of the Scottish tourism industry as well.
"We've tried to create an entirely hand-crafted environment for our guests to remove them from the production-line lifestyles we all now live in, and thereby facilitate that feeling of true escape that everyone seeks. We've tried our best from the outset to be one step ahead of even the most seasoned and discerning of holidaymakers
as we've learned that's what it takes
to comprehensively exceed guest expectation. We thank all those that have made the effort to come and visit us
up here in the Highlands and to all those responsible for recognising our efforts by way of this wonderful award."