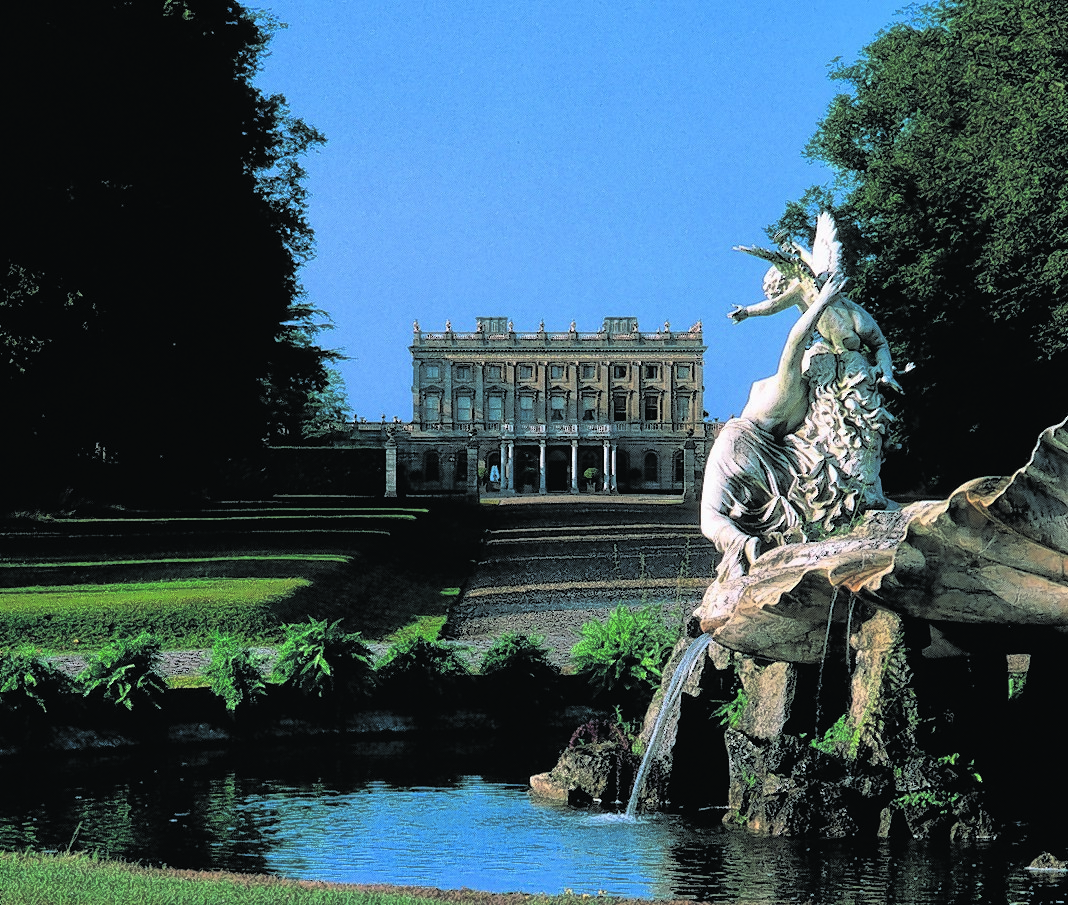 Everything about Cliveden Manor House, the grand mansion hotel overlooking the Thames in the Berkshire countryside, is huge – majestically overwhelming.
That strikes you from the beginning when you arrive at the towering, Italianate structure, somewhat reminiscent of Buckingham Palace, set in 376 acres of manicured gardens and parklands.
And it's reinforced as you step into the Great Hall, where the hand-stitched tapestries drape virtually from floor to ceiling and oil paintings extend one-third the length of walls, portraits dating to the mansion's foundation in 1666; the massive, ornate fireplace created even earlier in Paris in 1525.
Cliveden was famous even before the Profumo-Keeler affair launched it into contemporary history in the early 1960s. John Profumo, Secretary of State for War, met Christine Keeler, frolicking topless in the mansion's swimming pool, and began the affair, creating a scandal with national security implications which helped bring down the Conservative Macmillan government.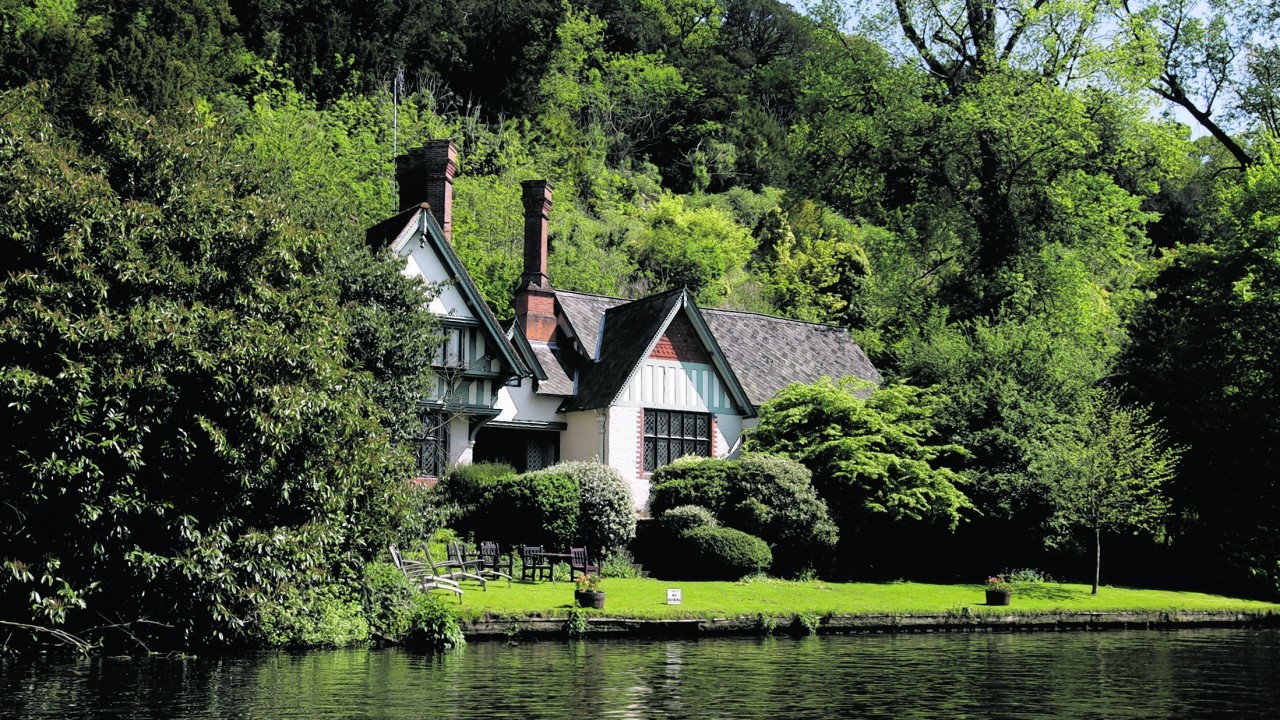 In the previous years, the mansion had hosted virtually every British monarch since George 1 – Queen Victoria a frequent visitor – and notable figures such as Churchill, Roosevelt, Charlie Chaplin, George Bernard Shaw, John Lennon. Princess Diana was guest of honour at charity balls, the Queen lunching in the French dining room.
More recently, actor Hugh Jackman hired the estate's two-level Spring Cottage, on the banks of the Thames, while filming Les Miserables at Pinewood Studios 20 minutes away; Russell Crowe, we're told, dropping in to join Hugh for a beer and to watch television. The cottage, originally built by the Countess of Orkney in 1813, costs £2,105 a night and has every amenity including an AGA range and fridge packed with provisions.
Cliveden's colourful history began with the second Duke of Buckingham, prominent in a Great Hall painting, his shifty-eyed mistress, the Countess of Shrewsbury, in another. The duke was sent to the Tower of London by Cromwell, keeping his head only because of the lord protector's sudden death.
Cliveden's fame as a social hub came after it was bought in 1893 by William Waldorf Astor, then America's richest man. His son, William, married beauty Nancy Langhorne who became the first woman to take a seat in the House of Commons; her painting also graces the Great Hall. The Astor family gave the mansion to the National Trust in 1942, leaving their home in 1966.
Cliveden began its role as a hotel in 1986. Two English brothers with worldwide hotel interests leased it three years ago. The complex, extensive restoration of the interior began two years ago and will continue for most of this year, while the National Trust undertakes work on the exterior.
The refurbishment is stunning and reflects the creativity of interior designers Mario Nicolaou and Sylvie Le Maitre. None of the 40 rooms and suites is the same. Our Canning suite, named after George Canning, briefly British prime minister in 1827, like, everything else in Cliveden, was huge, the refurbishment striking a balance between English tradition and European influences.
The richly panelled sitting room with carved fireplace was softened with blues, embroidered raw linen curtains, big Knole upholstered sofa, original antique furniture and king-size, four-poster bed in bordered satin; the bathroom, the size of a standard bedroom, in pearl-grey marble. The suite's creaking floors adding to the charm of antiquity.
The once austere Lady Astor suite has been transformed into femininity and elegance with gold silk fabrics in the curtains and rose-coloured velvet on the two original sofas, a king-size bed with an ornately-carved, antique headboard and drapes. French doors lead to a spacious balcony overlooking the gardens. The suite's cost: £1,500 a night.
Guests dining in the restaurant, overseen by Michelin-starred executive head chef Andre Garrett, have a magnificent view of the sprawling gardens. Afternoon tea in the Great Hall features three-tiered selections including finger sandwiches, warm scones with home-made jams and clotted cream, miniature cakes, pastries and Cliveden fruit cake; £35 each.
Cliveden Club members lunch and dine in a dining room and bar converted from what were the Duke of Westminster's stables and enjoy a range of discounts including on accommodation.
As guests peer from suites and the restaurant, families and other visitors from across the world roam the National Trust grounds; we're told more than 400,000 last year.
While the hotel, part of the worldwide Relais & Chateaux group, is exclusive and expensive, there's a laidback atmosphere, with welcoming, friendly staff. Her preference, general manager Sue Williams tells me, is for "characters", whom she personally recruits and are well trained in the hospitality industry.
"We talk about Cliveden as a house rather than a hotel," she says, pointing out, too, it offers the opportunity of a welcome short break for those arriving at nearby Heathrow with jetlag.
Cliveden rates per night range from £495 for a club room to £1,585 for a parterre deluxe suite, all inclusive of full English breakfast. However, specials are regularly offered.
We round off our stay at Cliveden with a cruise in one of the hotel's vintage boats, sipping French champagne on the tranquil Thames, as royal swans and ducks glide by, returning to view, unforgettably, the looming vista of the mansion framed between the bank's trees.
The hotel encourages guests to take the cruise by quoting from Kenneth Grahame's children's classic, The Wind In The Willows: '…There is nothing – absolutely nothing – half so much worth doing as simply messing about in boats.'
And there is absolutely nothing like Cliveden.
Cliveden Manor House, Taplow, West Berkshire. See clivedenhouse.co.uk.
Cliveden Manor is 30 minutes' drive from Heathrow, about 10 minutes from Taplow railway station (take Reading line from Paddington).
Windsor Castle is 20 minutes' drive, Ascot racecourse 25, Eton 10.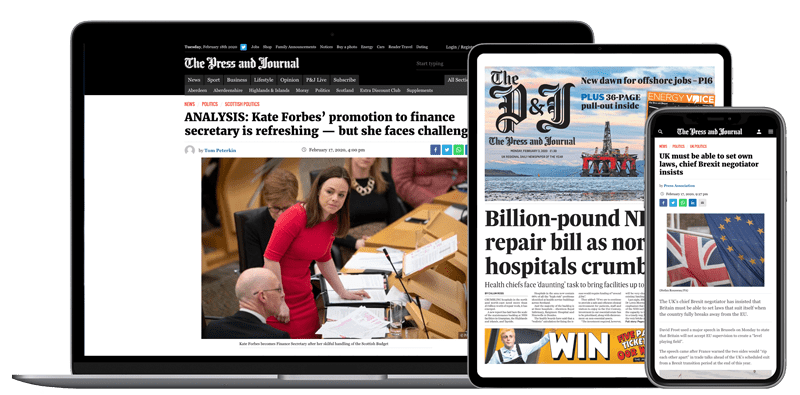 Help support quality local journalism … become a digital subscriber to The Press and Journal
For as little as £5.99 a month you can access all of our content, including Premium articles.
Subscribe