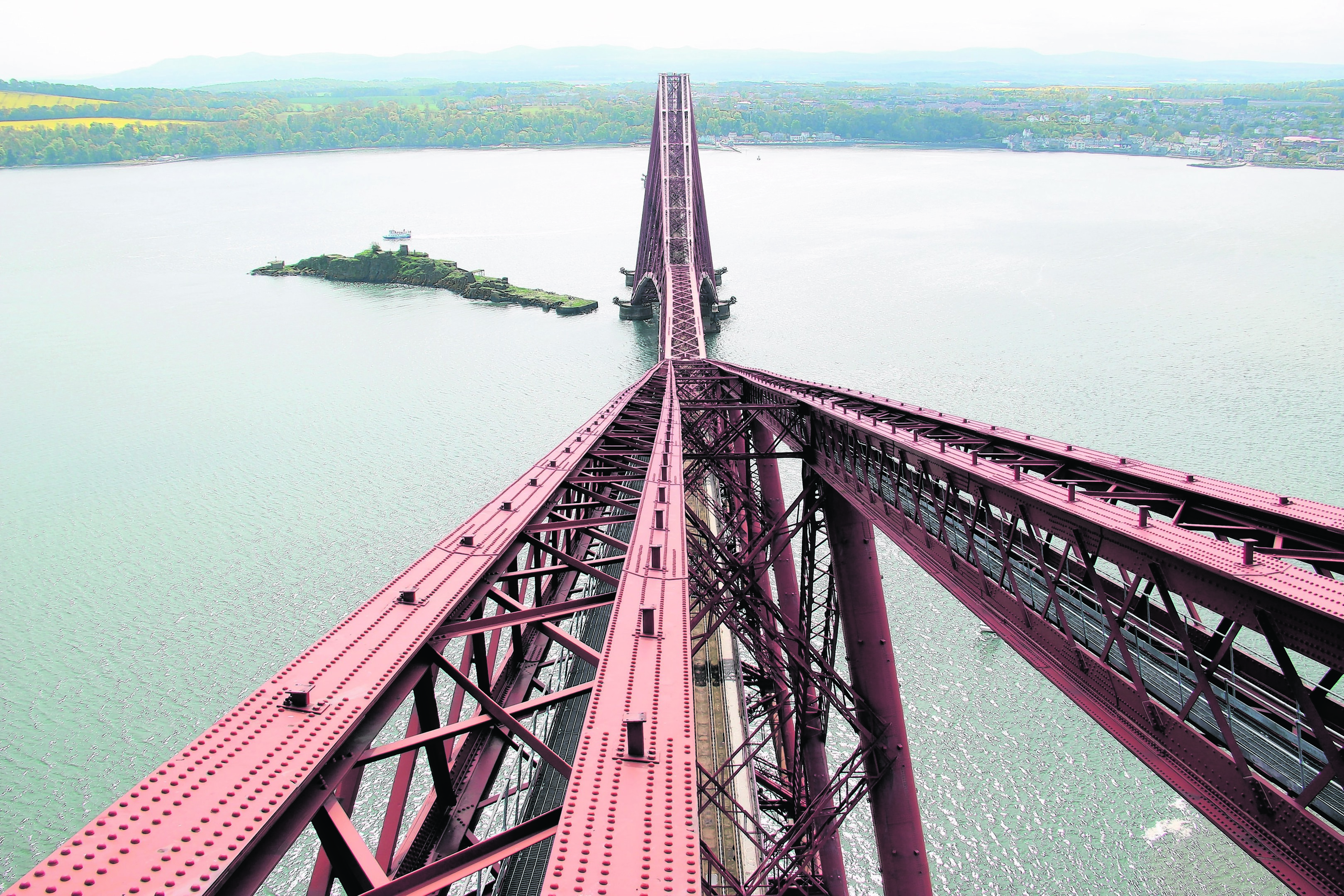 2015 marks the 125th anniversary of the Forth Bridge, now a UNESCO World Heritage site. Nicholas McAvaney visits the iconic structure, and discovers why south-east Scotland has so much to offer
I close my eyes momentarily and hold my breath, as our temporary construction lift jerks upwards on its way to the top of the Forth Bridge. The squalling winds do little to abate my dislike of heights.
Sensing my discomfort, my guide assures me the lift is safe – "but it does bounce around a bit," he adds with a cheeky grin.
The Forth Bridge celebrates its 125th birthday this year and has recently been named a UNESCO World Heritage site, Scotland's sixth on the list. I'm trying out a makeshift viewing platform on the iconic structure, which ScotRail hopes will be transformed into a permanent viewing platform within the next few years.
It's part of plans to turn the Forth Bridge into a tourist attraction in its own right, rather than just a passage over the Firth for hundreds of trains each day. If it all gets signed off, there will be an information centre on the North Queensferry side as well as the observation deck at the top, 110m above the river.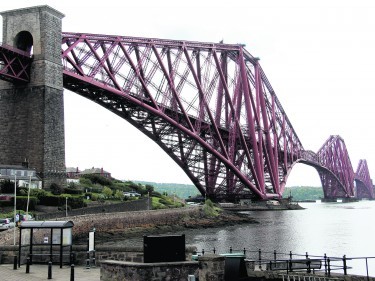 My gaze follows the red iron beams of the bridge, which curl away from me towards Edinburgh Castle in the distance, while the gentle rolling hills of Fife up to Kirkcaldy on the other side of the water, seduce me into a splurge of photography.
Suddenly I hear a thunderous rumble beneath my feet; a train is crossing the bridge's 8,094ft span. For its first 27 years, this was the longest single cantilever bridge in the world, and it's still well used today.
"All other cantilever bridges are based on this one," my ScotRail guide proudly proclaims.
I can only imagine the sheer bravery of the men and boys who completed the build over eight years in the 1880s, tossing white hot rivets from one beam to another, 360ft above the water. Sadly for some, the work proved fatal, as safety standards were virtually non-existent then.
Far braver were they than I, as I don't need much convincing to return from the windswept platform and its dizzying heights to the solid ground below.
It's an eye-opening start to my long weekend in south-east Scotland.
Food is first-class in this part of the world, and I'm given an introduction to the fine flavours on offer at Michelin-starred restaurant The Kitchin, in Edinburgh.
Along with a five-course meal, I'm served a map of Scotland explaining the provenance of each dish. Oban oysters, Orkney scallops, beef shin from north of Aberdeen, and sea salt from the Outer Hebrides are all on the menu in the modernist foodie Mecca, located in the capital's former rough and tumble docks.
Before retiring for the night, I enjoy a nightcap at VDeep, a "craft beer and curry bar" under the helm of celebrity chef, comedian and TV presenter, Hardeep Singh Kohli. I try some of his 13 draught beers (all sourced from small suppliers), which can be matched with tapas-style dishes.
Passing the Forth Bridge once more, I make my way to St Andrews, a town famous for its golf and beautiful stone architecture. The drive along the Fife coast is superb.
I borrow a 1960s MG from rental company Caledonian Classics and zoom through rolling green hills and beautiful sandy beaches on my way to Crail, where I pause for a short break to take in the glistening ocean and postcard-perfect seaside village.
My base for the night is the Kinnaird Estate in Perthshire; although not technically in the Highlands, it's rural enough to sate my desire to get back to nature.
The remarkably well-kept eight-bedroom stone house is surrounded by acres of woodland and open fields, leading down to the River Tay. As I stroll through the grounds in the late afternoon sun, deer bound through the forest and rabbits hop about nearby, refusing to pose for photos.
But I have more opportunity to stalk wildlife when I head to Aberfeldy for a two-hour Highland Safari along the Tay Valley, where there's an abundance of birds, some deer, mountain hare and even rare sightings of Scottish wildcats.
The mountain views are as intoxicating as the wee dram I sip in one of the cabins in the area, as my kilted safari ranger Sandy explains the growing popularity of the wildlife tours. "People really enjoy the experience," he says. "They want to feel like they are in nature."
As we travel back to safari headquarters, passing fluffy white sheep and over a stream that could easily feature in a Turner landscape, Sandy stops our reconstructed military jeep one more time and encourages me to take in a sweeping view of Loch Tay.
Queen Victoria honeymooned across the way at Taymouth Castle. That visit was the beginning of a love affair with the Scottish Highlands, leading her to acquire Balmoral Castle, still visited by the Royals every summer.
As my weekend draws to a close, I too have a desire to return. On the way to the station, my taxi driver shares his thoughts on the
subject.
"Scots have invented many things, Dunlop tyres, bitumen, Mackintoshes. All things that seem to be to help people get away from Scotland," he says, with typical Scottish dry wit.
"But I don't know why you'd ever want to leave," he adds.
Nor do I.
TRAVEL FACTS
Nicholas McAvaney was a guest of the Scottish tourist board. For more information on the region, see www.visitscotland.com
His transport was provided by the Caledonian Sleeper. For details and tickets, see www.sleeper.scot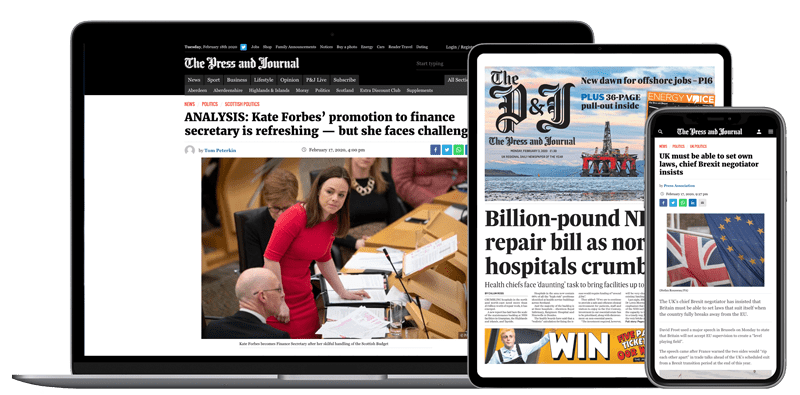 Help support quality local journalism … become a digital subscriber to The Press and Journal
For as little as £5.99 a month you can access all of our content, including Premium articles.
Subscribe