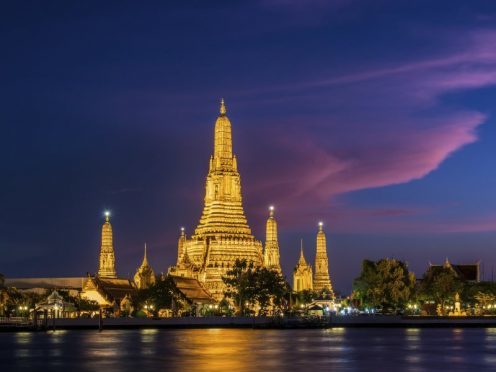 We take look at some of the highlights along the great Mekong River as it travels through China, Myanmar (formerly Burma), Thailand, Laos, Cambodia, and Vietnam.
Here are six highlights along the journey.
Click on any of the images below to view related offer.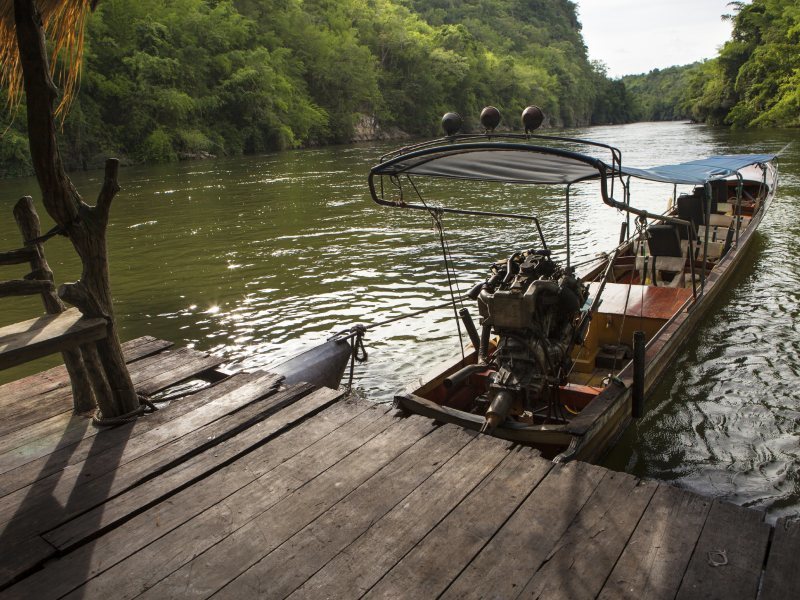 Made famous by the great film by David Lean about a certain bridge, the River Kwai flows over 200 miles and offers fantastic scenery and photo opportunities if you decide to go on one of the many boat trips available.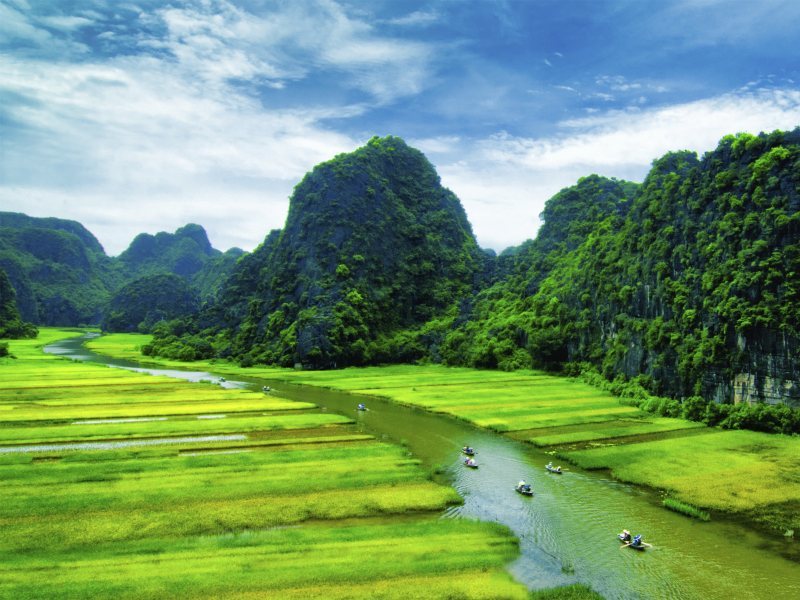 Also known as the 'rice bowl' of Vietnam, any visit to the Delta is phenomenal experience, offering visitors a true taste of Asian culture.
Along the way, there are Buddhist temples, remnants of old Vietcong bunkers and locals plying their trade whether that be in the pursuit of fish, tending to paddy fields or collecting fruit from the trees.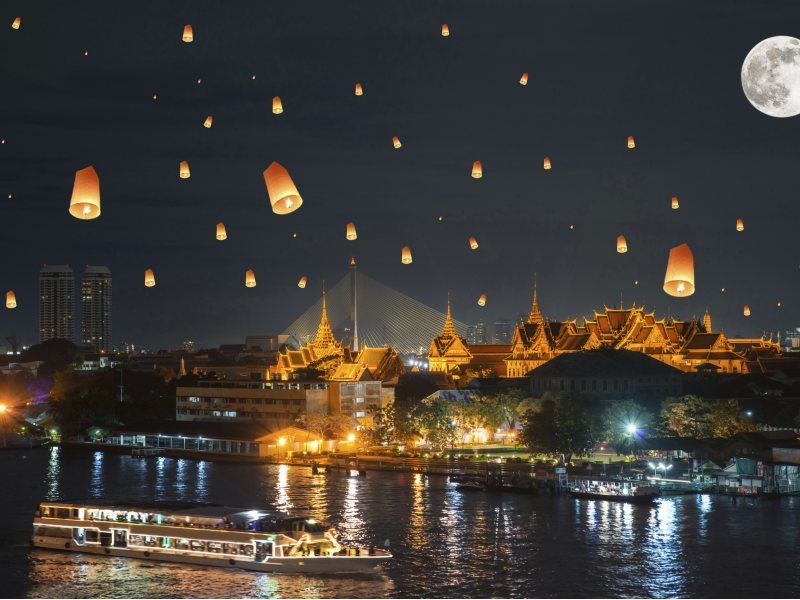 Thailand's capital, Bangkok is a fantastic combination of tradition and 21st century growth.
The most densely populated city in Thailand, Bangkok is packed full of things to do.
If visiting, we recommend taking in the Grand Palace, stopping by Lumphini Park, and taking in the sunrise at the Temple of Dawn.
There are also a variety of markets and restaurants available offering up the latest local delicacies and produce.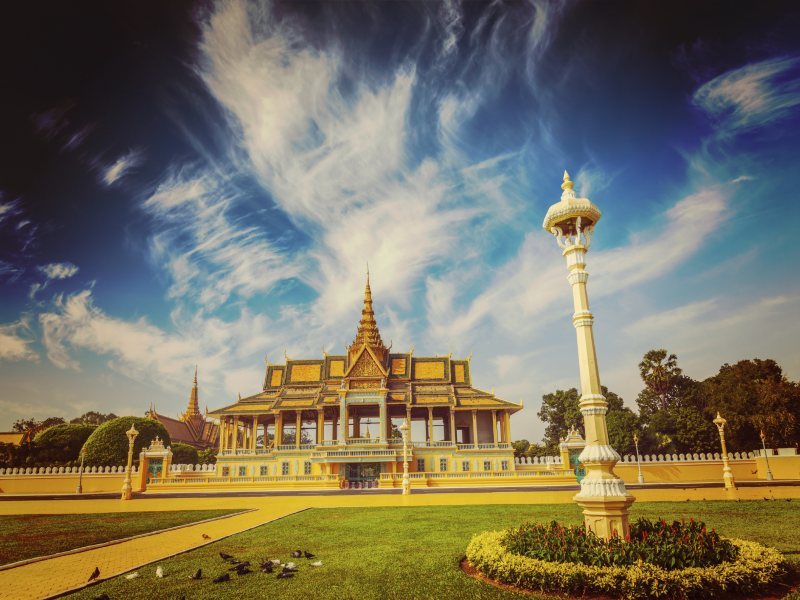 The largest city in Cambodia, Phnom Penh is located close to Tonle Sap and the Mekong River.
A busy metropolis, the city is home to a truly Grand Palace and thriving culture.
A worthy stop on any trip along the Mekong.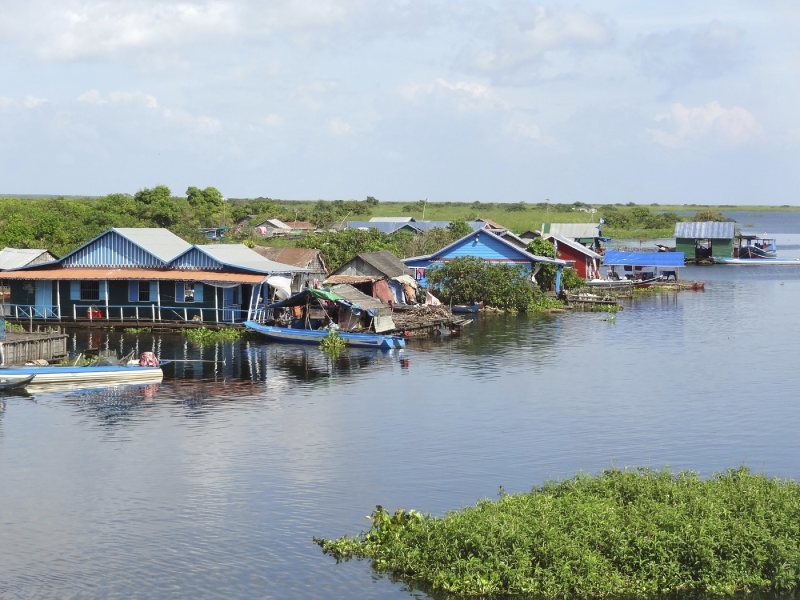 The great lake Tonle Sap is one of the world's most productive ecosystems.
This unique environment is worth exploring by boat.
There a variety of animals worth looking out for in the area including; Crocodile, the Spot-billed Pelican, and the Mekong Catfish (a nasty looking fish known to be cannibalistic at times!)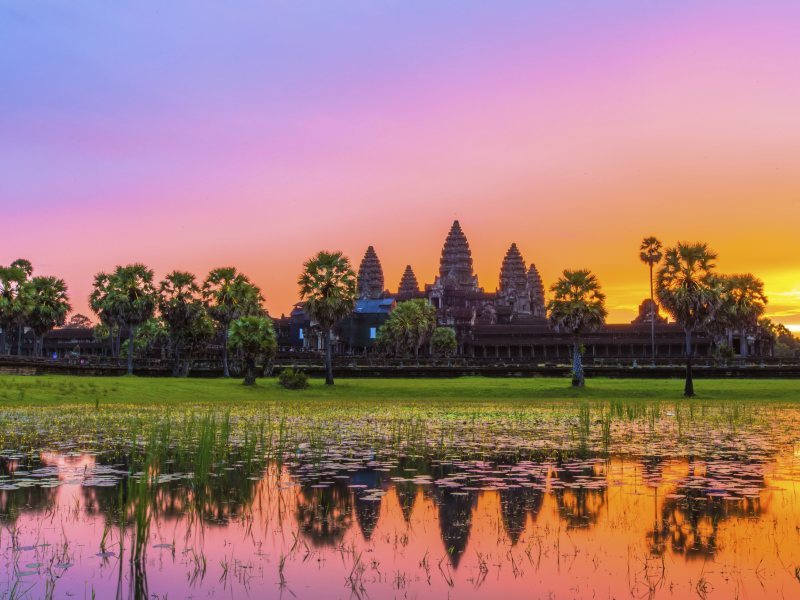 One of the world's most famous temple complexes, Angkor Wat is the largest religious monument in the world.
Famed for its level of decoration, the monument is under a constant state of repair as it fights to resist the threats posed by overgrown plants and Microbial biofilms eating away at the sandstone structure.
Over two million tourists visit this site each year, with guides available willing to share their expert local knowledge about the great complex and surrounding Siem Reap.
The Holiday
Experience the excitement of the Thai capital.
See the River Kwai, the vast serenity of Angkor Wat, and the palaces and museums of Phnom Penh.
You'll also drift through the exquisite waterways of the Mekong Delta to the former Ho Chi Minh City – formerly and famously Saigon – on this wonderful tour.