I will always remember that hilarious scene in Trains, Planes and Automobiles when Steve Martin is racing Kevin Bacon along crowded pavements, tripping over John Candy's luggage, desperately trying to catch a taxi to the airport.
We were running through Union Square to Aberdeen train station on a busy Friday afternoon – not trying to catch a plane to Chicago (obvi) – just making a last-minute dash through the shoppers to get the 3.33pm train to Glasgow.
Holiday travel can sometimes be insane, but the three of us got there with seconds to spare and were soon relaxing with coffee and biscuits from the drinks trolley.
And it wasn't long before we were settling down to a lovely meal in The Boat House restaurant at Cameron House beside Loch Lomond, having crossed the country in little over four hours – with no car and no stress.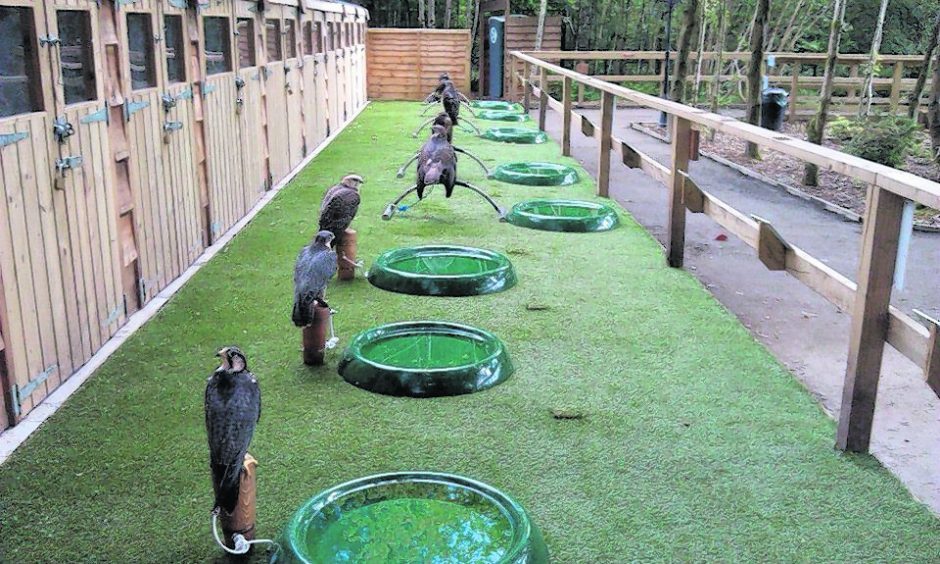 What we were to discover on this weekend break was the ease with which you can travel between Glasgow and Loch Lomond. Located only 50 minutes from Glasgow using ScotRail's direct service, Balloch is a charming town located at the southern edge of Loch Lomond. Its tiny train station is the starting point for ferry trips, walking or cycling tours of the loch, national park and further afield. Train services run from early in the morning to well into the evening giving you the opportunity to spend a full day or head back into Glasgow for a late-night drink or bite to eat.
So you can be soaking up Scotland's finest scenery one moment, and strutting down Glasgow's Style Mile picking up the latest trends the next.
Without further ado, here's how our car-free country/city weekend break went…
FRIDAY
18:16: Arrive in Glasgow Queen Street. Change platforms for the 18:53 train which gets us in to Balloch less than an hour later. Cameron House's concierge picks us up for the short transfer to the hotel. Nice touch.
20:00: Dinner at The Boat House restaurant, a stone's throw away from the main hotel. The New-England style restaurant has bright decor, a relaxed atmosphere and overlooks a vibrant marina. Think fresh fish, home-made pizza, locally sourced food, all served with a smile. Afterwards, there's no better way to start the weekend than strolling along the water's edge back to your sumptuous room with gorgeous roll-top bath…
SATURDAY
09:45: After a lovely full-cooked breakfast in the hotel's contemporary Cameron Grill, we head to the marina for a cruise on board the hotel's super cool powerboat, Celtic Warrior. We're wafted along like millionaires, sipping ice-cold champagne, while our captain regales many tales and interesting facts about Loch Lomond.
11:15: Concierge drives us to Loch Lomond Shores, Balloch. Wish I'd brought bigger holdall when I spot Jenners, a House of Fraser shopper's paradise on the loch-side. I'll be back.
Only a short walk to Sea Life Loch Lomond aquarium for some great fun including seeing Cammy the Giant Green Turtle being fed with broccoli. Nine species of scary sharks, playful otters, seahorses and starfish to amuse children for hours. The only cow-nose Rays in Scotland are coming in time for Easter. SeaLife
Lunch at The Kilted Skirlie, just opposite. Haggis bon bons, chicken in the heather, beef in claret pie or classic fish & chips… Lovely home-cooked, reasonably-priced food in this laid-back eatery with loch views.
14:30: A short walk to Loch Lomond Bird of Prey Centre. There are some fabulous birds here, as well as a warm welcome. Birds of prey, from the cutest of owls and falcons to the jaw-dropping golden eagle (with cute names like Birkita and Shakira), are well looked after in an exceptionally clean environment.
We learn a lot about birds of prey: Did you know an owl cannot turn its head all the way round? Read more at BirdofPrey
Wander around Loch Lomond Shores and soak up the relaxed atmosphere. Loch Lomond News sells nice ice creams, but it was snowing on our visit.
16:30: Pop back into Jenners, then take the quick walk from Lomond Shores to Balloch train station for the 16:53 to Glasgow Queen Street.
In less than an hour we're in a taxi heading to Village Urban on Glasgow's Pacific Quay, with its pool/sauna, ultra-modern surroundings and quick online check-in.
19:30: Dinner in the hotel restaurant, Verve Grill. Hot and sticky ribs, chicken lollipops, fillet steak stroganoff, sticky toffee pudding, Piña Colada sundae… they were doing great trade with a special Valentine's menu on our visit, but we needed an early night after all that fresh air beside the loch.
SUNDAY
10:30: Head to Glasgow Science Centre GSC – a giant silver egg-shaped building just a short walk along Pacific Quay, for live science shows, workshops, films and a new £1.5m exhibition called Powering the Future.
Destination Space celebrates the European Space Agency's first British astronaut, Tim Peake's Principia mission to the International Space Station, providing children with a unique opportunity to learn about human space flight and follow life on the ISS.
The Space Explorers star show in the Planetarium was the highlight for us as you lie back in comfy chairs to take in the wonders of the night sky and learn about stars and planets. This digital show in an awesome giant dome lets you land on Mars, fly through Saturn's rings and visit distant galaxies. I know how to find the North Star now.
Delicious soup and sandwich in the cafe before heading to the Bubble-ology workshop, then a heart dissection in the live laboratory. You could spend a whole day at Glasgow Science Centre, there's so much to see and do.
14:00: Back to Planet Earth and it's time for some serious retail therapy in the city. We take a taxi to the amazing Style Mile, the number one retail destination in the UK outside of London. Visit the only Lego Store (Buchanan Galleries) and Hamleys toy shop (St Enoch Centre) in Scotland. There's a great atmosphere, with street rappers, a painted man pretending to be a statue and lots of happy Sunday shoppers.
18:30: As the shops are closing, we settle down for a wonderful dinner and glass of wine (or two) at Darcy's, a little gem tucked into a corner of the exquisite Princes Square centre on Buchanan Street. You won't be able to resist the lip-smacking menu and friendly service in this beautiful location.
MONDAY
10:41: Train departs Glasgow Queen Street and we're back in Aberdeen just after 1pm, relaxed and refreshed.
If only all holidays were this easy…
THE DETAILS
Itinerary kindly provided by People Make Glasgow, Love Loch Lomond and ScotRail. For further information on booking your trip to Glasgow and to find out more about where to eat, drink and stay, shopping information, transport and parking, visit: PeopleMakeGlasgow
Twitter: @peoplemakeGLA
Facebook:
https://www.facebook.com/
PeopleMakeGlasgow/
LOVE LOCH LOMOND
If you fancy booking a trip to Loch Lomond, visit the website to plan your own trip and browse the wide range of brilliant experiences and activities this beautiful part of Scotland has to offer: LoveLochLomond
Twitter: @lovelochlomond
Facebook:
https://www.facebook.com/
LoveLochLomond
GETTING THERE
The easiest and most convenient way to visit Glasgow and Loch Lomond is by train. Inter-city services deliver you directly to the heart of Glasgow, while the Loch Lomond area is well served by a regular service from the city in under an hour.
There's a range of tickets to suit your needs. For leisure travellers the most popular tickets are off-peak. Return tickets between Glasgow and Balloch are available for less than £6. Combined with Kids Go Free tickets (where two children can travel free with each adult) this is the perfect money-saving offer for a memorable family day out.
For full details and to book your tickets visit ScotRail
ScotRail also has new low-cost Advance fares starting from £5, if booked up to 12 weeks before travel. Find out more at ScotRail£5
Twitter: @ScotRail
GLASGOW'S STYLE MILE
With more than 1,500 shops, Glasgow is the UK's largest and most successful shopping location outside London's West End. Home to the best shopping centres, retailers and designer stores including Buchanan Galleries, St Enoch Centre, Princes Square, Argyll Arcade, House of Fraser and John Lewis, the Style Mile includes 200 stores open until 7pm weekdays and 8pm on Thursdays.
Hamleys, located in St Enoch Centre, is the first stand alone, world-famous Hamleys toy store outside London loved by children and adults alike.
Princes Square on Buchanan Street is a unique shopping centre famed for its designer boutiques and delicious restaurants.
Argyll Arcade is situated in the heart of Glasgow's shopping metropolis on Buchanan Street and offers the largest selection of diamond rings, diamond jewellery, wedding rings and watches in a single location in Scotland.
House of Fraser on Buchanan Street went from humble drapery shop in Victorian Glasgow to an internationally inspirational department store and is a go-to store for fashion, beauty and home-wares.
Buchanan Galleries situated at the top of Buchanan Street is home to more than 90 of the best retail names. Stores include the John Lewis Glasgow branch which presents four floors of fantastic fashion, interiors and gift ideas.
WHERE TO STAY
Whether you're looking to indulge in an unforgettable short break with a sensational spa and 18-hole golf course, start your happily ever after at a magical wedding venue or plan an incredible event, stunning five-star Cameron House on Loch Lomond has it all.
Cameron House, on Loch Lomond, Alexandria. Phone 01389 755565.
Visit QHotels
Look no further than Village Glasgow for cool rooms, a warm pool, great dining and a cracking gym. All of this is ideally located near the up-and-coming Finnieston area and just a short walk from the city centre. If music is your thing, the hotel is a stone's throw away from the SECC, making it the perfect stop on gig nights. Or if you fancy expanding your mind, the Science Centre is only a matter of moments away.
Village Hotel, 7 Festival Gate, Pacific Quay, Glasgow. Phone 0141 3759266. Visit Village
WHAT'S ON
The seventh edition of Glasgow International opens on April 8. Over the 18-day festival, Glasgow will host an ambitious programme of new works, site-specific commissions, new venues, exhibitions and 50 events at over 75 locations across the city. Exhibiting work by more than 220 of the best local and international artists, this year's festival will further showcase Glasgow as one of the world's most important creative hubs for contemporary visual art. For more details see GlasgowInt