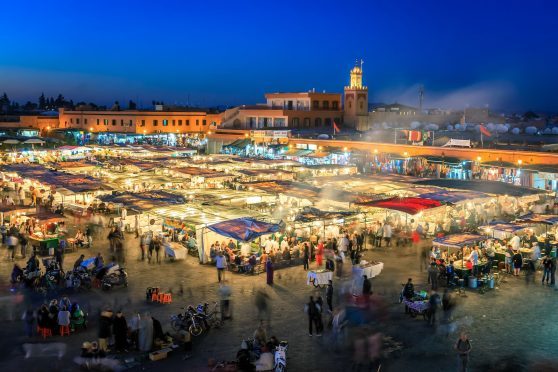 "For my part, I travel not to go anywhere, but to go. The great affair is to move."
If you subscribe to Robert Louis Stephenson's theory – that it's not the destination but the journey that matters – then a cruise may just be the perfect holiday for you.
To be honest, the idea of floating from one place to another has never particularly appealed to me. But when time at sea can also be spent learning about new destinations, the idea suddenly becomes a more appealing prospect.
Voyages To Antiquity champion the calibre of their knowledgeable speakers and guides, so I join a trip to Morocco to discover more about the exotic North African country.
A former ferry, the Aegean Odyssey was converted into a cruise ship in 2010, a year after Voyages To Antiquity was founded. The cinema was replaced with a lecture theatre, and the capacity dropped to 380 people.
Tours are designed for the older passenger, with knowledge and information very much at the heart of excursions. Many of the guests I meet on the ship are retired academics or scholars, or those simply looking to learn more in later years.
After settling into our spacious cabin and enjoying a cocktail or two, our cruise sets sail from Malaga, Spain, and heads for the North African coast.
There's a live jazz trio in one of the bars to entertain us, and by the time we wake the following morning, we have docked in Tangier.
We join a walking tour, where our guide explains the roles played by Berbers, Phoenicians, Romans and Arabs in the city's past.
Before becoming part of Morocco in 1956, Tangier was a city of international status and a hub for smugglers and spies. While walking through the bustling markets, I half imagine James Bond or Modesty Blaise to emerge from dark alleys, although today, there's not a hint of espionage in the air.
We continue to the city's headline attraction, the Caves of Hercules, which lie on a beautiful stretch of coastline.
There are various myths associated with the site, including one story suggesting Hercules drank from trickling pools of water.
Afterwards, we return to the ship in time for pre-dinner drinks and a screening of Casablanca – the next stop on our journey.
Made famous by the 1942 Hollywood film starring Humphrey Bogart and Ingrid Bergman, Casablanca is the largest city in Morocco with roughly four million inhabitants. It is also home to the Hassan II Mosque, among the largest in the world and simply beautiful – although non-Muslims are not permitted inside unless on a pre-arranged visit.
With our bags on the coach for an overnight stay, we begin a four-hour drive to Marrakech where we check in to the Kenzi Farah hotel.
We eat dinner in the famous Jemaa el-Fnaa square, where energetic traders holler through clouds of thick smoke, hoping to entice hungry tourists to their stalls.
It's vibrant, exciting and essential, but be on your guard – pickpockets are everywhere. So too are locals wishing to make a few coins from directing you to restaurants and bars. Shoo them away and wander where your nose takes you.
The markets and souks themselves are good fun, too. Haggling is a national sport, so stick to your guns and drive down those prices. The bottom-dollar you think you're paying for that painted plate is likely higher than a local would pay anyway.
The following morning, we visit another essential Marrakech site, the Jardin Majorelle. It took French painter Jacques Majorelle 40 years to create this sheltered, exotic paradise full of cacti and tropical imported plants, later bought by designer Yves Saint Laurent and Pierre Berge. The vivid walls, painted in the artist's trademarked colour Majorelle Blue, are a sight to behold.
The Marrakech museum, housed in the old Dar Menebhi Palace, is worth visiting for its beautiful mosaic floors and ceilings. We also stop at the Ben Youssef Madrasa, a former Islamic college, which closed in 1960 and is now open to the public as a historical site.
After lunch in a traditional restaurant specialising in tagines, we board the coach for our return journey to Casablanca.
Back on the ship, I spend time exploring the extensive library, listening to lectures and watching films. I chuckle, musing that my university-aged self would have probably been propping up the bar, rather than prepping for the following day.
But here, learning is all part of the journey, turning a cruise holiday into a "great affair".
TRAVEL FACTS
:: Andy Welch was a guest of Voyages To Antiquity (www.voyagestoantiquity.com; 01865 302 550) who offers the 15-day Madeira, Canaries and Morocco cruise, departing Malaga and visiting Cadiz, Funchal, La Palma, Lanzarote, El Marsa, Agadir, Marrakech, Casablanca and Tangier, before returning to Malaga for the flight home. Prices start from £2,445 per person (two sharing), based on a November 6, 2016 departure. Includes return flights, transfers, gratuities, and 10 shore excursions incorporated into the itinerary.
ends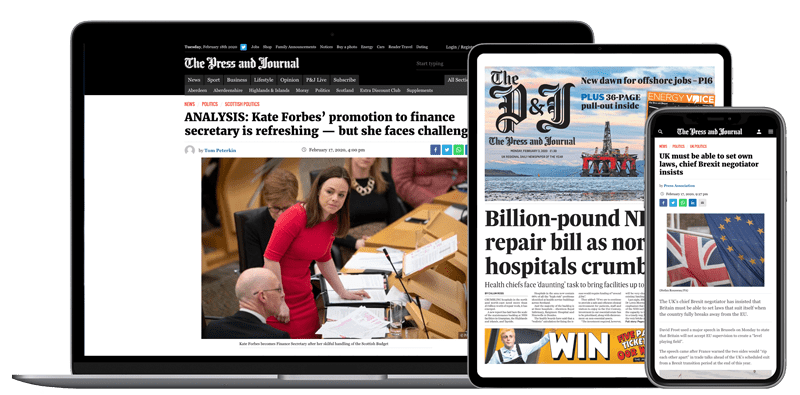 Help support quality local journalism … become a digital subscriber to The Press and Journal
For as little as £5.99 a month you can access all of our content, including Premium articles.
Subscribe