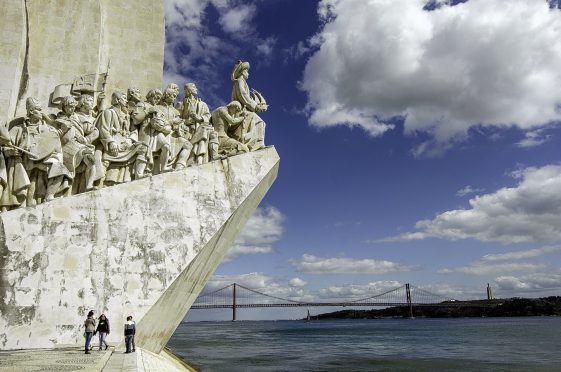 When I lived in Lisbon 14 years ago, I stayed, rent-free, in a dilapidated 12-bedroom palacio owned by a bon vivant called Jorge who wafted through its crumbling corridors with an air of faded grandeur.
He typified an aristocratic capital since forgotten by the rest of Europe, where colourful characters eked out a fantasy existence by surviving on cheap rents.
For decades, Lisbon has been trapped in a wonderful time warp: specialist shops still sell products from behind wooden counters and weathered doorways reveal historic interiors untouched for years.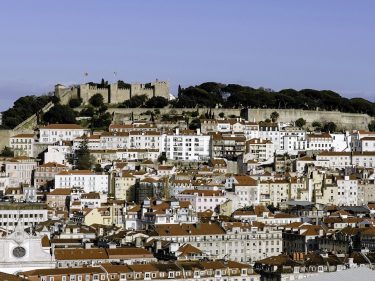 But now change is happening at an accelerating pace, and there's a palpable energy in a city that's drifted aimlessly for so long.
According to figures collected by Lisbon's tourist board, the number of visitors to the city increased by 18% from 2013-2015. To cope with the demand, there has been 150% growth in hotel openings during the same period.
Flight access is also improving; earlier this month Monarch launched flights from Manchester, Birmingham and London to the Portuguese capital.
So what's the reason behind this drastic change?
It's partly down to changes in government. Four years ago, a century-old law freezing rent charges was scrapped, sparking investment in rundown properties and a plethora of new restaurants and bars.
The results could have been disastrous.
Fortunately, though, proud Lisboans prefer to preserve their past rather than raze buildings and start again.
Once dominated by government offices and embassies, Rua Dom Pedro V and the Principe Real district is now filled with wine bars, fashion boutiques and design stores. Climb the wooden staircase of revamped 1800s neo-Moorish mansion Embaixada (Praca do Principe Real, 26) to find ornate interiors just as beguiling as the pop-up shops now housed inside.
The concept of upcycling was key to the design of new hotel AlmaLusa Baixa/Chiado, which occupies a former arsenal on Praca do Municipio – another area of the city enjoying a new lease of life.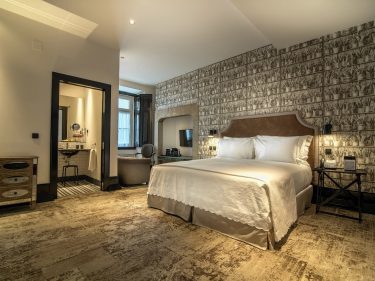 Director of operations Sofia Brandao shows me the original flooring – one of the few parts not to be flattened in the city's devastating 1755 earthquake – and highlights fragments from the property's more recent past: silver-stained mirrors from a barber's shop hang in the restaurant, and Moroccan tiles once sold in a showroom decorate bathrooms.
"We're offering people 'smart luxury'," says Sofia, referring to boutique bedrooms that look much more expensive than their 145 euro price tag.
In fact, every aspect of the city offers great value for money. In April, Post Office Travel Money rated Lisbon the cheapest city in Western Europe in their City Costs Barometer.
It's possible to dine in a neighbourhood restaurant for 10 euro per head and even the 45-minute metro journey from the airport into town costs less than a couple of euros.
This is also one of the few European cities where independent businesses have the upper hand on generic big brands. From dusty, traditional stores to trendy new openings, local shops champion artisan Portuguese products such as paper-wrapped soaps, household linens and even canned fish.
At Miss Can (www.miss-can.com), close to Sao Jorge Castle, the owner sells canned mackerels smoked using methods employed by her fisherman grandfather in 1911; and in the dockside Time Out Ribeira Market, journalists from the city guide series have curated their favourite street food stalls and craft vendors from around the city.
Of course, Lisbon still bathes in the glory of its historical sites – including the Unesco World Heritage sites of Belem, linked to the Age of Discoveries.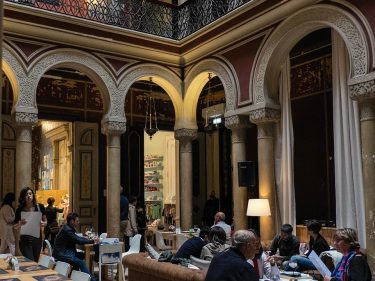 Standing beneath the Monument to the Discoveries, where statues of 33 navigators reach out to the River Tagus, I imagine a time when Vasca do Gama set sail to extend the Portuguese Empire.
Right now though, there's so much on Lisbon's own doorstep to explore.
WHERE TO STAY?
AlmaLusa Baixa/Chiado, www.almalusahotels.com/baixachiado
Located opposite the city hall, this smart, stylish hotel is part of a downtown regeneration.
Minibars have been replaced with kitchenettes and ostentatious additions stripped back, although the look is far from utilitarian. Request room 26 for a romantic suite, and book dinner in the excellent Delfina restaurant serving dishes inspired by former Portuguese colonies. Doubles from 145 euros per night with breakfast.
WHERE TO EAT
The Insolito, www.theinsolito.pt
Still in operation, Lisbon's first private lift rattles guests to the rooftop restaurant of this 19th century family house in Bairro Alto, which is now a boutique hotel. Weave through the cool, quirky interior to a terrace with views of the Sao Jorge Castle. Eat oysters at the bar, or order creative modern cuisine, while a DJ spins soul music.
 Cervejaria Trindade, www.cervejariatrindade.pt
Traditional seafood dishes are near heavenly at this former monastery in Bairro Alto, where waiters are dressed as friars. Order fresh shellfish and swig draught Sagres beer, while seated at tables in the vast canteen-like space. An outdoor terrace can be found in the cloisters.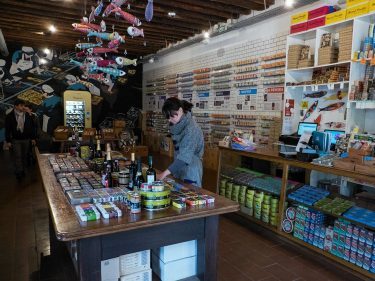 WHERE TO PARTY
 Bar Procopio, www.barprocopio.com/en
Emulated by many but matched by few, Procopio is the archetypal clandestine cocktail bar of years gone by. Ring a doorbell to enter a dimly lit room crammed with Art Nouveau antiques, where dapper gentlemen wait tables in a space that's changed little since opening in 1972. Closes at 3am.
 Pensao Amor, www.pensaoamor.pt
Once a brothel in the seedy Cais do Sodre district, Pensao Amor is now one of Lisbon's hottest nightspots. Flit between rooms adorned with images of naked women, or sneak into secret kissing booths. Open until 4am on weekends, but expect long queues if you arrive after midnight. The entrance is at 38 on Zona Rosa, the pink street.
WHERE TO SHOP
Lojas Das Conservas, www.facebook.com/lojadasconservas/
Canned fish is one of Portugal's most important industries, and more than 300 brands of tuna, mackerel and sardines can be found in this store set up by the National Association of Manufacturers of Canned Fish.
Caza das Vellas Loreto, cazavellasloreto.com.pt
There's only one item for sale in this wood-panelled shop – candles. More than 3,600 different shades and shapes have been manufactured on the premises since 1789, with prices starting from 1.50 euros.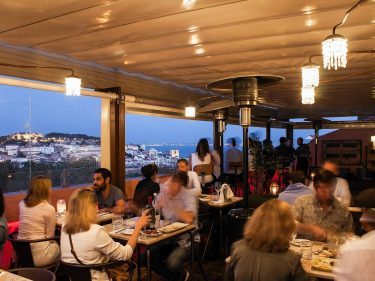 WHAT TO DO
A convenient way to traverse Lisbon's ankle-busting seven hills, the 19th century tram network is also great for sightseeing. Route E28 is the most famous, but equally scenic – and less crowded – are routes 12 and 25.
Alternatively, visit the 28 Tram Cafe (Rua de Santa Cruz do Castelo, 45), a replica of the old fashioned wooden carriage built to scale.
Spread across seven hills, the city has plenty of high points. To watch the sunset, visit the ramparts of Sao Jorge Castle, or save money on an entry ticket by climbing to Nossa Sra do Monte in Graca, where there's the added bonus of including the 11th century fortification in your view.
Pasteis de Belem (
pasteisdebelem.pt/es
) has been making award-winning custard tarts using a secret recipe since 1837, but expect large queues at the blue-tiled bakery and cafe. Instead, try Zarzuela (www.zarzuela.pt) on Rua do Arsenal, where tarts were named amongst the best 12 in Lisbon.
TRAVEL FACTS
Monarch (www.monarch.co.uk) operates year-round flights to Lisbon from Birmingham, London Gatwick and Manchester with fares, including taxes, from £69 one-way (£119 return).
For more information on the city, visit www.visitlisboa.com