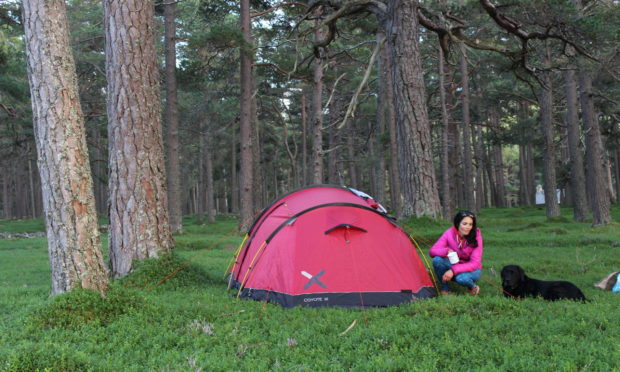 'Wild campers' have earned a bit of a bad reputation lately. Gayle heads to the wilderness and shows how to do it better.
Autumn can be an amazing time to get out into the wilderness and go camping.
Sure, temperatures have dipped, but with today's camping gear well equipped to deal with the elements, it doesn't matter whether the sun is shining, the heavens have opened or if there's a nip in the air.
The chances are, there'll be fewer folk about now than during summer, leaving you to enjoy the glorious autumnal colours in peace.
Thanks to Covid restrictions, the last few months have seen an explosion of people heading to the country and sadly, some irresponsible idiots have ruined the experience.
For a while, barely a day went by without a story popping up about folk dumping their rubbish (and sometimes their tents, camping equipment and human excrement) and chopping down trees, fences and hedges for firewood on the shores of a loch.
While loosely termed "wild campers", a much more fitting term has been coined for these thoughtless buffoons – "dirty campers".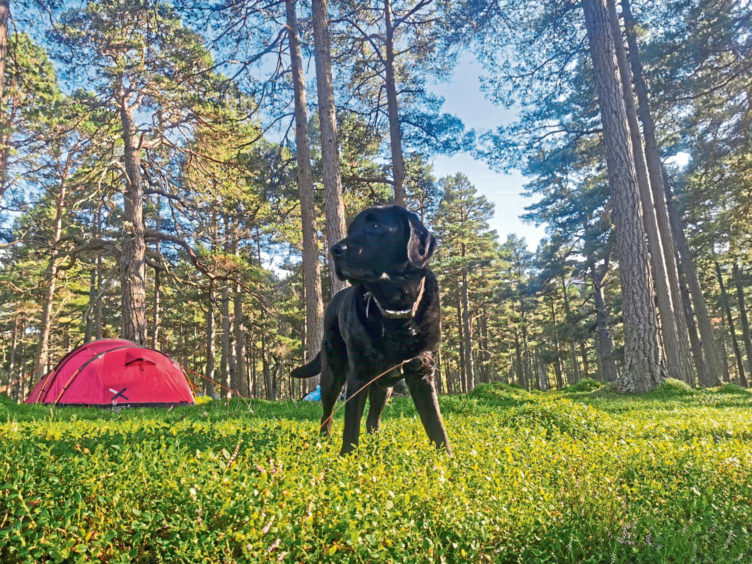 If you're prepared to walk half a mile or so into the woods, or find a loch or riverside far from the madding crowds, you'll be well on your way to avoiding these boorish types.
Do it properly "wild" and you'll find camping immensely liberating because you can make almost any place your "home".
However, if you're going to walk a fair distance with your kit, you'll need to limit what you take.
You don't need much for a quick adventure, but if you're like me and travel around with everything but the kitchen sink, it can be a challenge.
My most recent wild camping experience saw me heading to a spot near Braemar.
I left my make-up and cleansing lotions behind and packed just the basics – tent, sleeping bag, water, food, booze, gas stove, pan and change of clothes.
My dog Toby was accompanying me so I had to squeeze in some treats for him, too.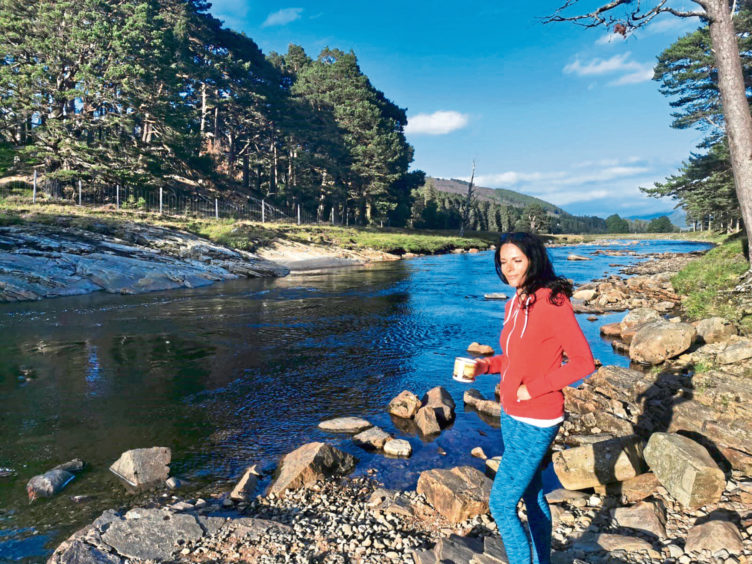 I picked a wooded area along the banks of the River Dee – well away from any roads or houses – and with a flat, springy bed of blaeberries to lie on.
It took a good 20 minutes to reach, by which time I was sweating and batting off blood-thirsty midges. I'd been hoping most of the evil critters would've died off by this time of year, but no such luck.
Ditching my two rucksacks and a plastic Asda bag full of goods (oh, the shame!), I began a frenzied hunt for my midge repellent.
The best stuff around? It has to be Avon Skin So Soft. Heck, even the Royal Marines swear by it.
Once I'd coated myself (and the dog) with the stuff, I put up the tent.
Then it was time for "dinner" – a generous affair of sausages stuffed into buns, crisps and chocolate. Cracking open a bottle of wine, I sat back against a tree trunk and reflected that life, indeed, was good.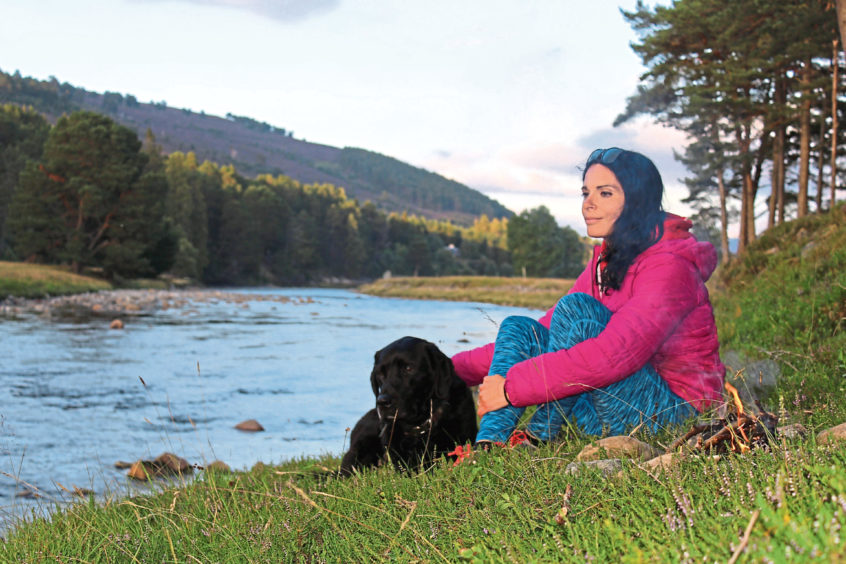 As darkness fell, I started to get chilly, so I made a wee fire, which yes, is legal in Scotland, if you keep it small and under control (and follow Scottish Outdoor Access Code guidelines).
It had been bucketing down earlier so I reasoned my fire (which was ringed by big stones and away from trees) would be as safe as it could be. For firewood I used fallen twigs, which were in glorious abundance.
The dog and I cosied up beside our wee campfire for a few hours, hypnotised by the dancing flames and listening to the final tweets and twitters of birds.
When all singing had ceased and the sky was pitch black, I extinguished the fire and removed all traces of it.
It was around 11pm when I headed to bed and I slept soundly until 5am, when the dog, who was zipped into a separate compartment, woke me up with his scratching.
I found him pawing at his face and trotting round in circles. Midges. Blooming midges!
Within seconds, my exposed body (I was wearing only a nightie) was covered in the horrid beasties.
I was so itchy that I had to do something. I'm a huge fan of wild swimming so I decided a dip in a lovely deep pool I'd spotted the previous night would work wonders. It did.
When I emerged from the freezing water, my skin was tingling; I was the epitome of invigorated. Heading back to my "campsite", I lit the stove and made coffee to warm up.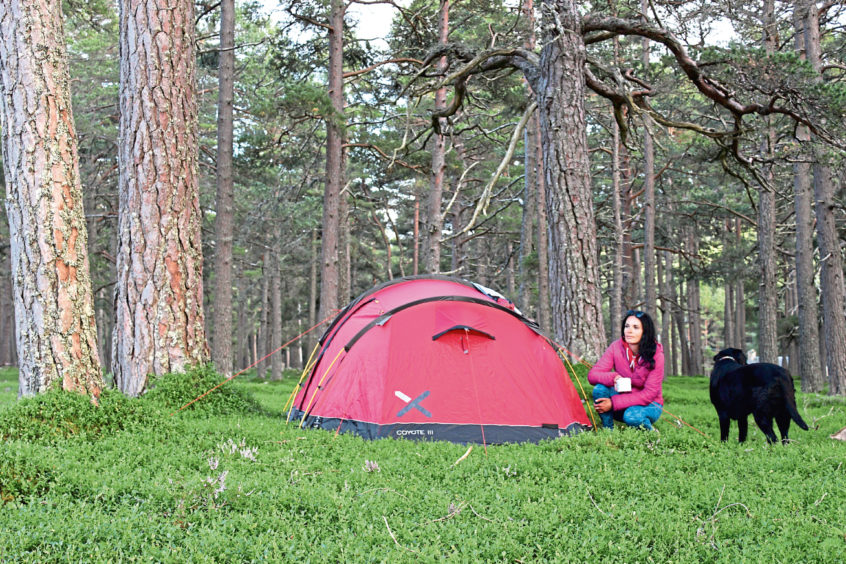 I'm loathe to reveal its location – sorry! Such wild places are fragile and can become destroyed by overuse and bad behaviour, so it's best to keep them secret if you can.
Wild camping is about being independent and finding your own way; it's an incredibly rich, and enriching, experience.
If you arrive somewhere and think: "Wow, this looks untouched!", the next person should enjoy the same experience. The phrase "leave no trace" means what it says.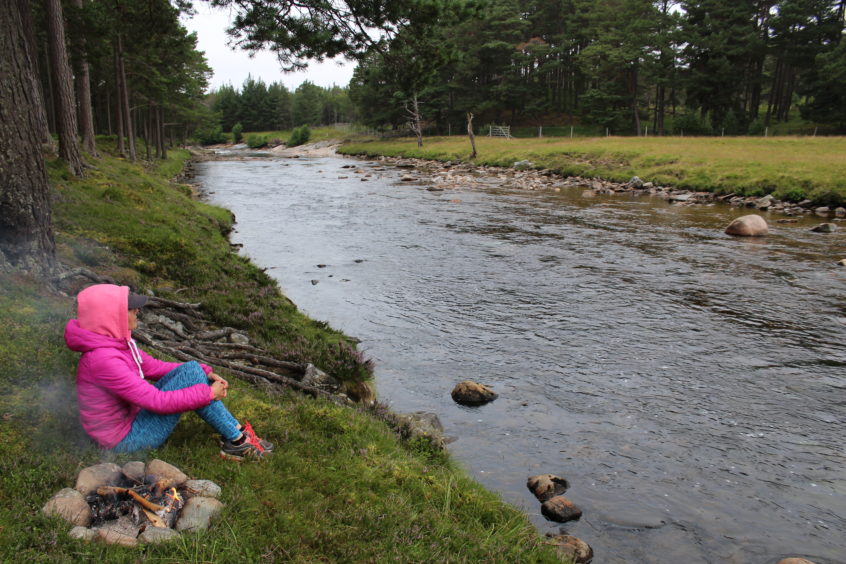 Info
See the Scottish Outdoor Access Code for rules on wild camping at outdooraccess-scotland.scot