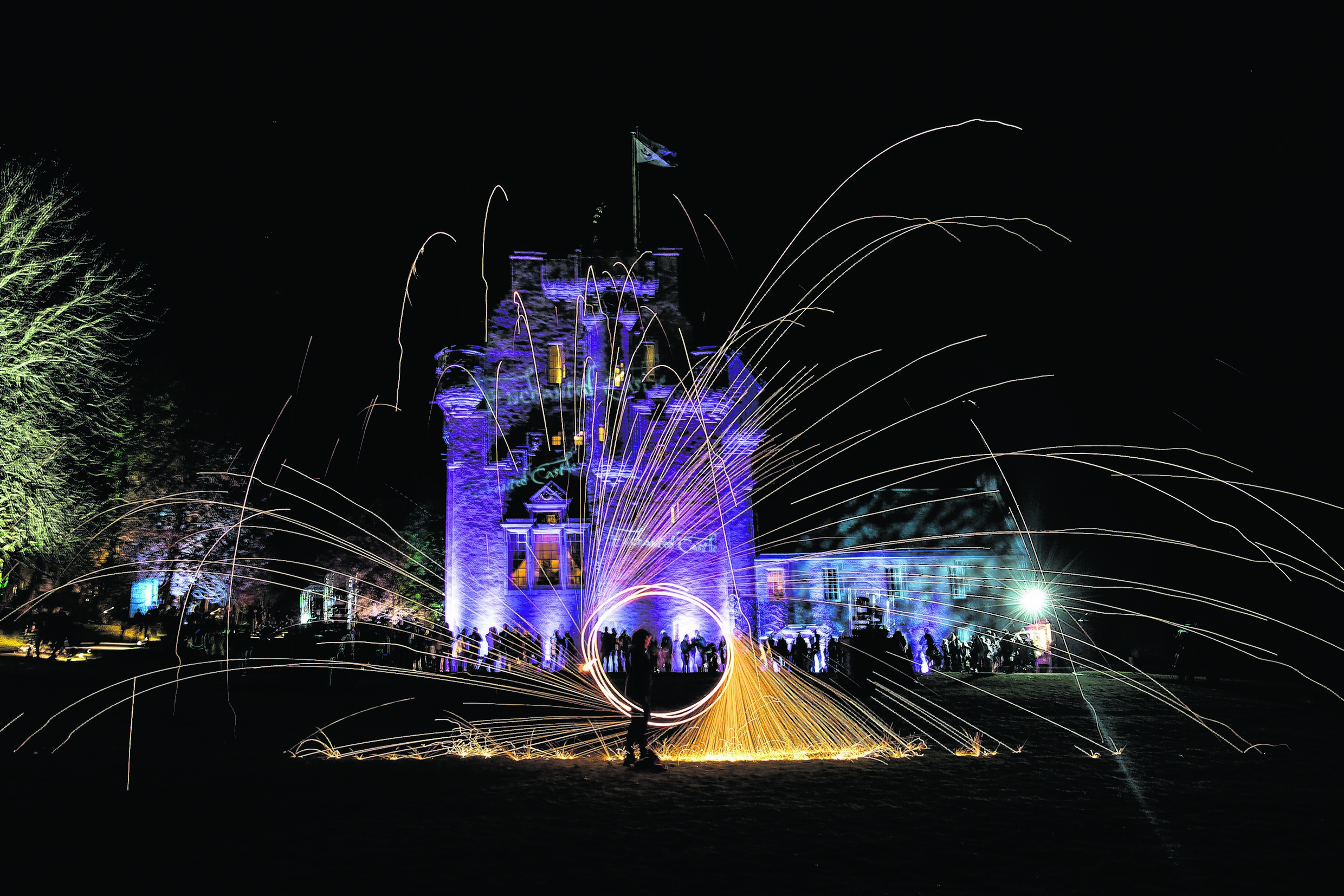 The Enchanted Castle returns to Crathes next week, promising again to be Aberdeenshire's most exciting winter event.
Experience an evening adventure and the sights and sounds of the woods as never before as Scotland's leading sound
and light artists take you on an all-new night-time journey in and around Crathes Castle's wooded paths.
The intriguing theme for this year's event, organised by GM Events in association with Petrofac, is "As night-time falls, Crathes comes to light".
As organiser Gerry Muldoon outlines, the experience will be completely different to that enjoyed in previous years.
He said: "Once again, we are following a totally new trail which will incorporate different skylines, new entertainment, a few surprises along the way from the performance and street theatre artists Silver City, who will be wowing visitors around the trail, and, ultimately, another magical experience for all of the family."
Gerry is confident of attracting more than the 8,500 visitors who attended last year's event.
"We have increased visitor numbers year on year as awareness of the event, now in its fourth year, has grown and, knowing what is planned for this time round, I am sure the numbers coming to Crathes will reflect that," he said.
The Enchanted Castle runs at Crathes Castle, Aberdeenshire, from Wednesday, November 19, to Sunday, November 23, from 5pm to 9.30pm nightly.
Tickets are available from www.boxofficeaberdeen.com (tickets must be collected from Aberdeen Box Office prior to the event) and mail@woodendbarn.co.uk
Please note, the Wednesday night is for adults only. Saturday night has been sold out.