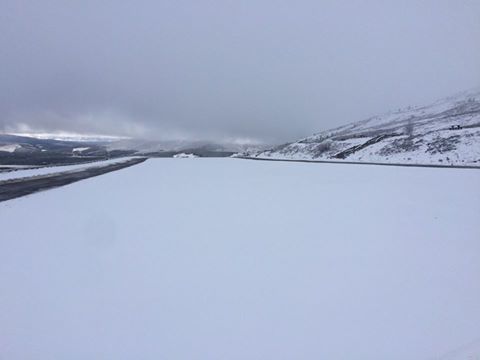 Scottish ski-enthusiasts are set for an unseasonal treat after a ski resort decided it has enough snow to keep its slopes open until early May.
Cairngorm Mountain officials confirmed that recent snowfall in the area meant that the resort will remain open every day until at least May 2, when conditions will be reevaluated.
Snow has been falling on the range for a number of days, with several inches falling on the slopes last night alone.
Temperatures have dropped to -4C and forecasts indicate that snow will continue to fall over the weekend.
Janette Jansson, general manager of Natural Retreats CairnGorm Mountain, said: "We are absolutely delighted to continue offering great snowsports at CairnGorm at the moment.
"It was a particularly late start to the season this year, but we are certainly making up for it now with plenty of snow still on the slopes.
"I think that this is the best time of the year to ski in Scotland, with better weather, softer snow and less congestion on the slopes.
"It looks like it's time to put the mountain bikes back in the shed and head to the slopes for some end of season snowsports."