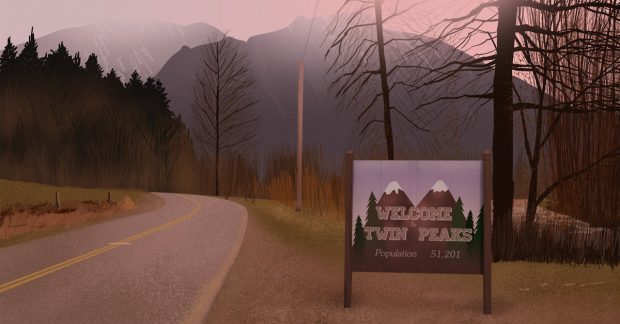 In the second season finale of Twin Peaks, murdered Laura Palmer tells FBI Agent Dale Cooper that she will see him in 25 years.
That was in 1991, and although she was one year out, her promise is about to come true.
For the cult classic directed by David Lynch is returning to our screens tonight. Here's everything you need to know about season 3.
WHEN IS IT ON?
In the UK, you can watch the third instalment of Twin Peaks on Sky Atlantic. The first episode airs at 2am tomorrow (May 22).
HOW MANY EPISODES ARE IN SEASON THREE?
Season one had seven episodes plus the pilot. Season two had 22. And it has been confirmed that season three will run for 18 episodes.
Quiz: Twin Peaks is returning to our screens… But how well do you remember the first season?
WHAT IS THE NEW SEASON ABOUT?
No one knows. Except David Lynch of course who has remained very tight-lipped about where the new series will take fans.
Even cast members have been kept in the dark about the plot. Some have been reported in the media saying they don't know how the scenes they filmed fit in with the whole plot, and others only found out who was coming back or joining the cast when they spotted the actors on the set.
What we can assume is that much of the action will carry on from the previous season.
It's a mystery though – but one we'll find out about in a few short hours.
WHO FROM THE ORIGINAL CAST IS RETURNING?
Much of the original cast is expected to appear in the new series. According to the cast list on IMDB, all the old favourites are listed including Dale Cooper, Laura Palmer, Lucy Moran and lots more.
Also set to return is David Duchovny, as DEA Agent Denise / Dennis.