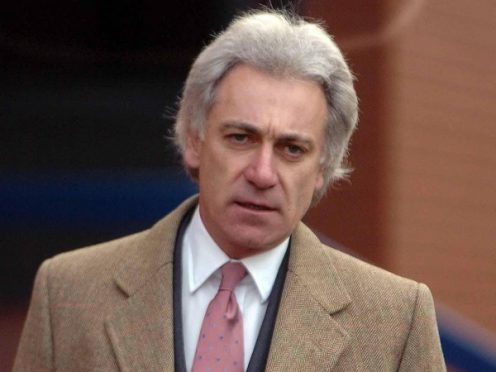 Channel 4's new docu-drama started tonight and the reaction from Twitter users was mixed.
The Trial: A Murder In The Family features a randomly selected panel who sit in on the fully recreated court case following a staged domestic killing.
Created by Channel 4 and featuring professional lawyers, the drama-documentary hybrid aims to reveal what really goes on in a court case.
Channel 4's new docu-drama will open the doors to the jury room for the first time
The only actors include Michael Gould, who plays university lecturer Simon Davis, accused of murdering his ex-partner Carla Davis (Emma Lowndes) in September 2015 in Newbury.
While many viewers stated they were hooked and couldn't wait for the rest of the week's episodes, others questioned whether certain aspects were realistic.
And there were plenty who were confused by the set up of the show, asking what parts were real and whether the jury know it's a fake case.
Here's a round-up of what viewers had to say:
#thetrial has been on 7 minutes and I'm already tense.

— Danielle Harrod (@DanielleHarrod) May 21, 2017
The little law geek in me is loving #thetrial @ramhl__26 xx

— Laura Duxbury (@L9DUX) May 21, 2017
I wish this was an actual case. Would be a bit more fascinating… #TheTrial

— Kayla Chantel (@MsKaylaChantel) May 21, 2017
Watching #TheTrial I know it's not real but it's so convincing.

— Kim Carberry (@NorthumMam) May 21, 2017
The problem with TV recreations like #TheTrial is that everything has to be cut down so much. So the opening speech was all of 2 minutes.

— Gareth Weetman (@Barrister7) May 21, 2017
Surely it would of been better to say at the end that it's fake?! #thetrial

— California gurl! (@Pixie_Elle) May 21, 2017
Not sure I can get into this yet, fake case, real jury not feeling it but will persevere #TheTrial

— Nikki Redding (@NikkiBates6) May 21, 2017
Watching #TheTrial I know it's not real but it's so convincing…… I feel like an extra jury member

— Lady Mo (@MoaneyMo) May 21, 2017
The one major problem with #TheTrial is the obvious one – we all know the Defendant didn't do it. He's an actor…

— JJ! (@JJ_brum) May 21, 2017
#TheTrial not for me. Would prefer to just hear the courtroom evidence, without the cutting away to camera pieces

— lomelindi12 (@lomelindi12) May 21, 2017
Can't get into #thetrial cause I know it's not real

— Emily (@EmilyAskewVlogs) May 21, 2017
This is all over the place. And we're only 30 minutes in. OFF! #TheTrial

— Thomas (@notmyconcern) May 21, 2017
Watching #TheTrial and it's totally gripping! That's my TV sorted for the next 5 nights!

— Nessa (@NessaChileshe) May 21, 2017