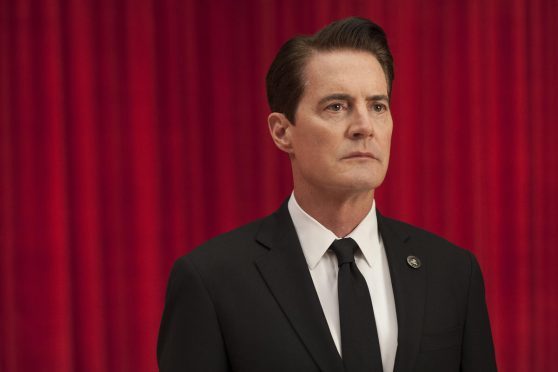 Fans have been waiting 26 years and last night it finally happened – Twin Peaks returned to our screens.
The last time we saw the weird and wonderful residents of this American town, things were crazier than they've ever been.
We were left with a lot of questions – and after the first two episodes of the new series – we have even more now.
Kyle MacLachlan back as Agent Cooper as Twin Peaks returns to TV after 26 years
Some old faces have been joined by new cast members, the weirdness has been amped up and there's still 16 episodes left – who knows what will happen!?
The premiere broadcasted in the early hours this morning. Here's Twitter users thought of Twin Peaks' return.
well I have no idea what I just watched for the last few hours but it has me hooked again #twinpeaks

— Lee Coleman (@LeeColeman1977) May 22, 2017
Two episodes in #TwinPeaks and I'm in awe. There's only one David Lynch.

— NightmareMasterclass (@NMMasterClass) May 22, 2017
Just seen parts 1 & 2 of #twinpeaks and I'm pretty sure I won't sleep for a week but I'm ready for more David Lynch madness. pic.twitter.com/mMnlZFBo6g

— David Yates (@Dyatesy88) May 22, 2017
I tried really hard last night to watch #TwinPeaks. Please tell me what is so special about this show?

— Ahmad Pittman (@TheBlackCherub) May 22, 2017
Non-spoiler #TwinPeaks review: David Lynch needs a better editor and some studio interference.

— Gavin Maclean (@MacleanGavin) May 22, 2017
It is always a pleasure to loaf with David Lynch and his psyche in #twinpeaks country.

— HD (Howard) Fisher (@RasHDWarrior) May 22, 2017
Well #twinpeaks #TwinPeaks2017 was hugely entertaining..visually interesting and mildly disturbing but I haven't a clue what it was about..

— ukcynicalchild (@ukcynicalchild) May 22, 2017