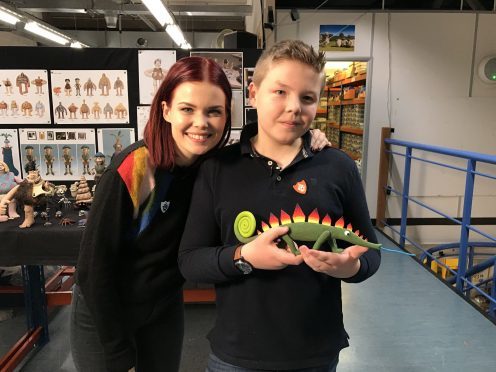 A Moray youngster will appear on the UK's most famous children's TV show tonight, after already receiving star treatment at a film premiere.
Rory Milne triumphed over more than 9,000 other children in a contest to dream up new types of dinosaur.
The Milne's High School pupil created the Spiradon, a creature which is a cross between an ant-eater and a stegosauras – which can hide from predators "by turning into a flower".
The competition was tied to the newly released Aardman Animation movie, Early Man.
As part of his prize, Rory got to join celebrities like Eddie Redmayne, Tom Hiddleston, Maisie Williams and Rob Brydon at the film's premiere in London.
And the S2 pupil, who makes his own stop-animation films at his home in Lhanbryde, was left gobsmacked when he saw a 40-second clip that Aardman animators had made bringing his creation to life.
Rory visited the Blue Peter studio in Manchester last week, when he was revealed as the competition winner and shown the clip for the first time.
Appearing alongside presenters Lindsey Russell and Radzi Chinyanganya,  he said winning felt "amazing".
The competition was the BBC show's most popular for six years, and judges included Wallace and Gromit creator Nick Park.
Rory received a special orange Blue Peter badge, which is reserved for winners, and a model of his Spiradon.
Moray MP, Douglas Ross, was among the first to congratulate Rory.
He said: "The model, made by Aardman Animations, and his orange Blue Peter badge are superb reminders of Rory's amazing win and outstanding achievement.
"It's great to see a pupil from Moray come top in a competition which included many talented entries."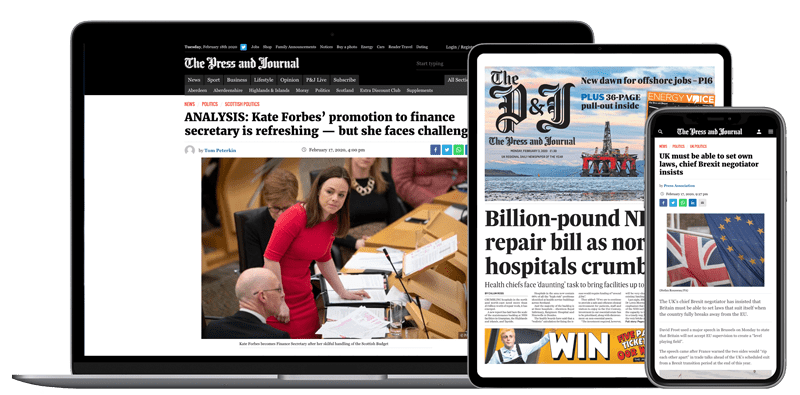 Help support quality local journalism … become a digital subscriber to The Press and Journal
For as little as £5.99 a month you can access all of our content, including Premium articles.
Subscribe