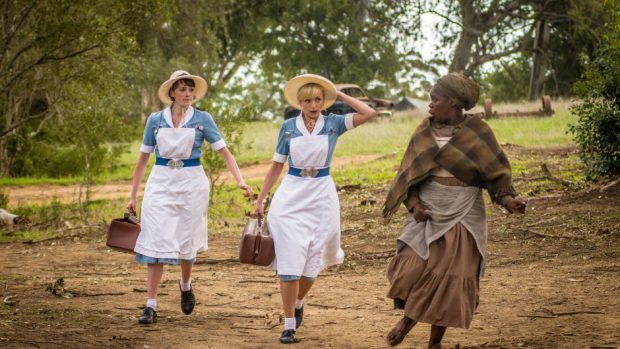 The Christmas special episode of the BBC hit drama Call the Midwife is being shot in the Outer Hebrides.
Filming for series nine of the long-running drama began last week and a special shoot is taking place at a number of locations around Harris.
London-based production company Neal Street Productions, who make the programme for the BBC, confirmed the shoot.
It will be out and about around Leverburgh and the surrounding area next week, and scenes are also expected to be filmed at Rodel and at Eilean Glas lighthouse on Scalpay.
It is also thought the filming will include scenes at the blackhouse village at Gearannan on Lewis.
A production company spokeswoman confirmed that filming would be taking place at several undisclosed but 'remote' locations in the Western Isles, and that the episode was expected to air at Christmas 2019.
"We are filming a Christmas special currently on the islands but we can't disclose locations at this stage," she said.
"We don't tend to go to far afield locations – except South Africa – so this is a bit of a treat for us."
Call the Midwife follows the fortunes of a group of midwives working in the poverty-stricken East End of London in the 1950s and 60s and is based on the best-selling memoirs of Jennifer Worth.