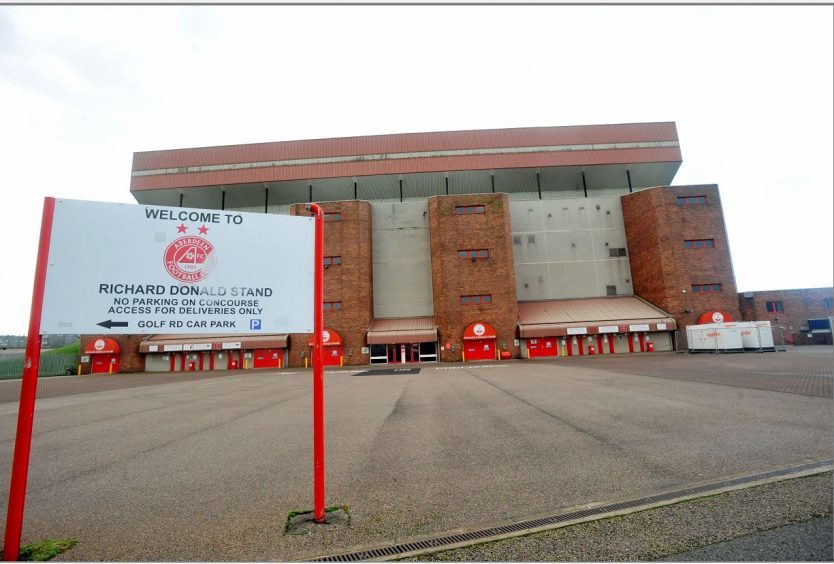 A drive-in movie event at Aberdeen Football Club has sold out in less than 24 hours.
The car park at Pittodrie Stadium will be transformed into a giant outdoor cinema to screen two showings of the festive film Elf.
More than 100,000 people saw an online post advertising the screening and the 240 tickets were quickly snapped up.
The event, being hosted by Sodexo Prestige Venues & Events, the club's catering, events & hospitality partner, will take place on December 18.
Kenny Garden, general manager for Sodexo at the club said: "We have had a phenomenal response to our drive-in cinema and have been absolutely blown away by the speed in which tickets sold out.
"The event was organised in order to provide a festive activity that all the family could enjoy.
"We're really sorry to anyone who missed out this time around, but given the overwhelming demand, we are looking at planning further dates and showings in the near future."
Tickets cost £20 a car and visitors simply tune their car radio to the event's station to hear the film.
It is the second event of its kind to take place at the club.
Last year, a showing of Dirty Dancing was organised by students from Robert Gordon University in order to raise funds for the cancer charity Marie Curie.