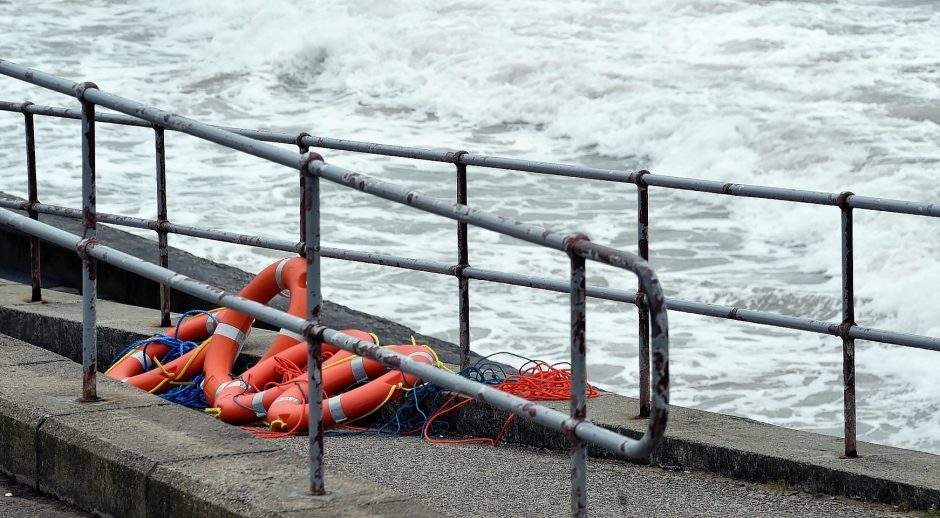 Caroline Brodie
A SIX-year-old who died alongside his mother after falling into sea in treacherous conditions has been described as a "lovely little boy" by his head teacher.
Lucas Walker and his 37-year-old mum Julie were both pulled from the waves but later died in hospital – despite heroic efforts to save them.
Lucas's older brother Samuel, 13, has been hailed a hero after going into the water at Aberdeen beach to try to help them.
A 25-year-old woman and a 28-year-old man also required hospital treatment after making a vain bid to reach the family.
Lucas had recently started P3 at Bramble Brae School in the Northfield area of Aberdeen.
Yesterday, head teacher Amanda Murray said everyone at the school was in shock.
She said: "Pupils, teachers and the wider school community are deeply saddened and in a state of shock following the dreadful news of Lucas's and his mum's tragic deaths.
"Lucas, who had just started primary three, was a lovely little boy who was popular amongst his classmates and staff at the school.
"On behalf of everyone at Bramble Brae School, we would like to express our deepest condolences to Lucas's family and friends at this very sad and difficult time."
An Aberdeen City Council spokeswoman said pupils and staff at the school were being offered counselling and support to cope following the incident.
Emergency services were alerted to several people in difficulty in the water opposite the seafront Pizza Hut branch around 4.45pm on Saturday.
Police, coastguards, fire service and ambulance crews all rushed to the scene.
It is understood the family had been playing on a stretch of the sea wall when Lucas fell into the sea.
Coastguards issued fresh warnings about the dangers of the sea following the incident.
Coastguard coastal operations area commander Ross Greenhill said Saturday's conditions were more than capable of endangering anyone who went close to the water.
He said: "The waves don't look particularly large but they will knock an adult off their feet and children are much more susceptible to being taken off their feet."
Yesterday, city council leader Councillor Jenny Laing said lifebelts placed at the beach had been used in the rescue.
She added: "Aberdeen beach is well served by both signage and life safety equipment."
But she confirmed a review of rescue and recovery efforts would be held.
She said: "In addition to the coastguard review, the local resilience partnership which includes the city council will be carrying out a multi-agency review of the rescue and recovery efforts to ensure any lessons can be learnt."
Mrs Laing added: "Our undivided attention is in supporting Lucas's family as well as his school friends.
"We will be working closely with partners over this sad and tragic event and our thoughts are with the family."