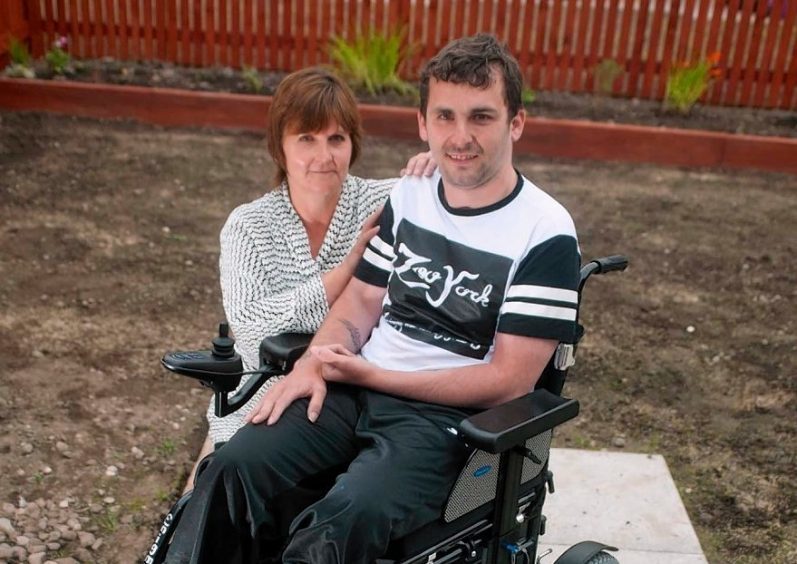 Ben Hendry
A Moray man who almost died in a horrific motorbike smash has been given a new lease of life after friends raised money to buy him an electric wheelchair.
Alan Stewart spent almost a year in hospital after being critically injured in a collision on the B9016 Keith-Buckie road in August 2015.
The mill worker was thrown 150ft from his blue and white Suzuki GSXR motorbike.
He was airlifted to Aberdeen Royal Infirmary, where he spent six weeks in a coma.
Mr Stewart was transferred to Buckie's Seafield Hospital in March, and moved into a specially adapted property in the west of the town when he was released.
He expects to have to use a wheelchair for the rest of his life.
Yesterday – exactly a year on from the crash which turned his world upside down – he took ownership of a new £2,500 wheelchair which will allow him to get out and about more easily.
The British Bikers Relief Foundation (BBRF) charity transported the device more than 650 miles from the south of England to his home.
Mr Stewart has lost the use of his left arm since the crash, and struggled to manoeuvre his manual wheelchair.
But yesterday afternoon, he beamed as he tried out his new model for the first time and described the experience as "magic".
Mr Stewart added: "This will help me get back to a sort of normality, that's what I'm most looking forward to.
"I'll still need a carer but this will make a massive difference, I feel really spoiled."
Supporters from across the north-east's biking community rallied to raise thousands towards the maintenance of the machine.
The effort was orchestrated by Steve Costello, a keen motorcyclist and former schoolmate of Mr Stewart.
During a fundraising evening at the Fochabers Institute, supporters managed to raise £2,315.
And the North East of Scotland Custom Bike Scene group collected £1,300 during a recent show in Fraserburgh.
Mr Stewart said: "The biggest surprise was seeing how many people wanted to help."
BBRF members each pay an annual £10 fee which goes to fund care for motorcyclists who have been injured in road accidents.
More information is available at BBRF.co.uk.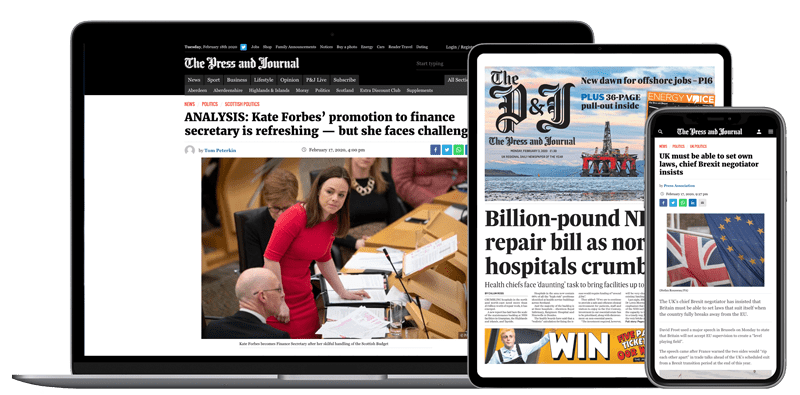 Help support quality local journalism … become a digital subscriber to The Press and Journal
For as little as £5.99 a month you can access all of our content, including Premium articles.
Subscribe