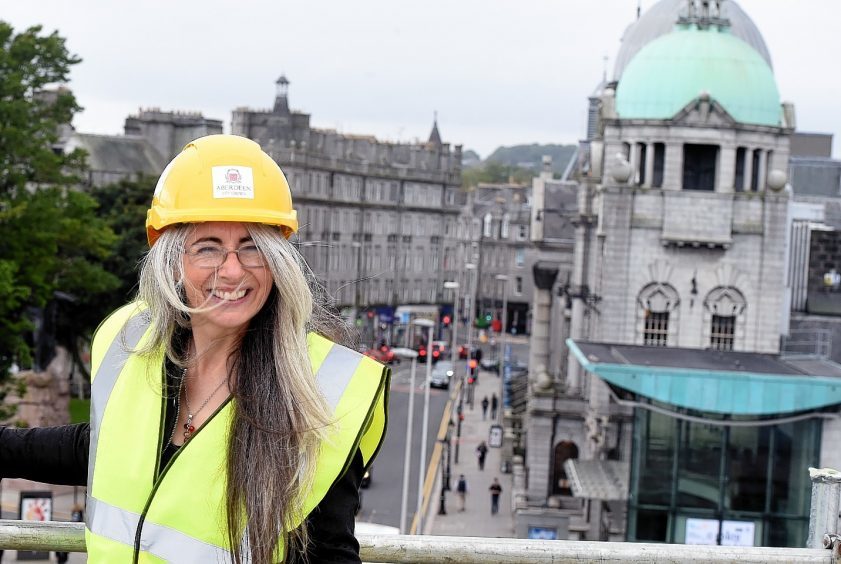 World-renowned percussionist Dame Evelyn Glennie flew into the Granite City yesterday to drum up interest in the ambitious Aberdeen Art Gallery fundraising campaign.
The Methlick-born musician was given a tour of the historic city centre building which is currently undergoing a £30million transformation.
The virtuoso percussionist was revealed as the public face of Aberdeen City Council's bid to raise £10million towards the renovation works earlier this year.
Yesterday, council leader Jenny Laing and Aberdeen Aberdeen Art Gallery and Museums manager, Christine Rew, led the tour through the scaffolding-clad interiors.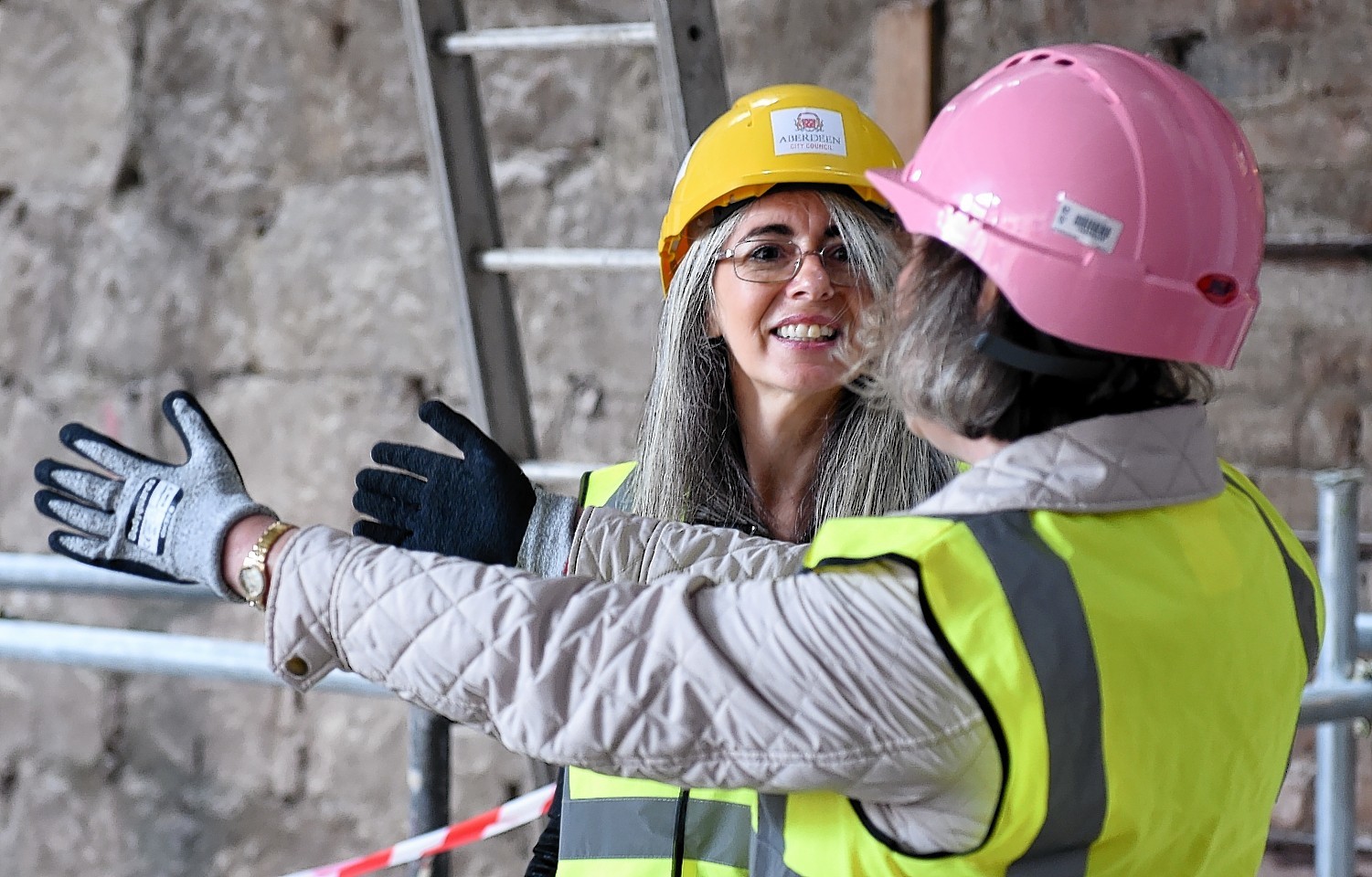 The copper-pannelled rooftop extension was also beginning to take shape.
Enjoying a birds' eye view of the city's granite skyline, Dame Evelyn admitted it was a project close to her heart.
She said: "I remember as a youngster playing in the Cowdray Hall in a music festival at the age of eight so it has many special memories."
Asked what she felt was the most exciting aspect of the renovation, she said: "I think it is the whole ethos of bringing different art forms together.
"It is a fantastic place and it will be a huge boost to the city.
"I think it is the feeling that every area is approachable.
"You feel the building is one but yet you have all these different areas as opposed to them being closed off.
"It's about being able to flow from one to another.
"Sometimes it is just so nice to come to a place like this and sit and look out.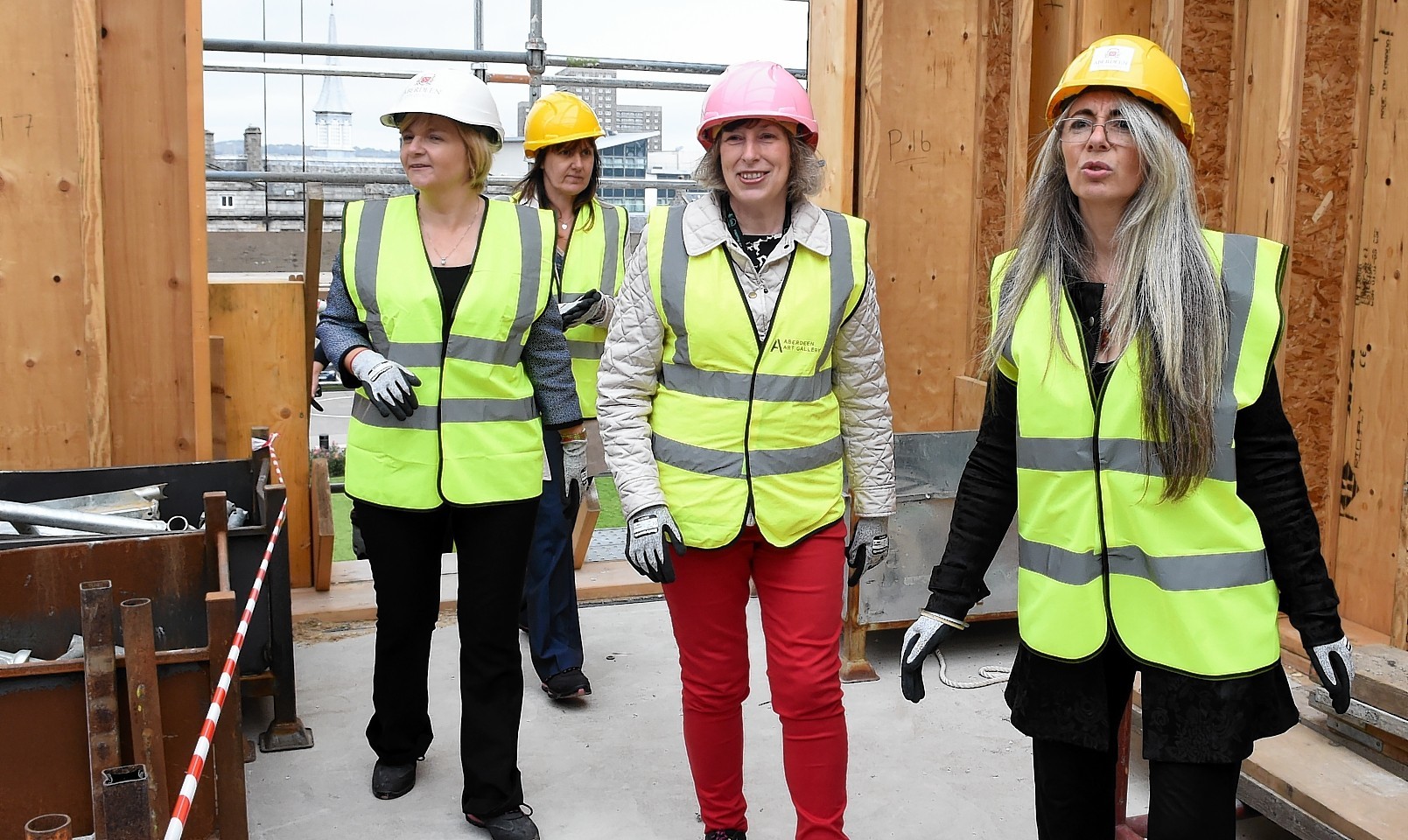 "It is also a place for all people, of all ages, and different backgrounds, doing what they want to do."
The council has already secured £20.6m of the funding – £10m from its own non-housing capital fund, £10m from the Heritage Lottery Fund and £600,000 from donors.
It is hoped Dame Evelyn's support will give the campaign the extra boost it needs to raise the remaining funds.
Mrs Laing said was "wonderful" to have Dame Evelyn on board.
She added :"Dame Evelyn is world-renowned in her profession so it is amazing that she has taken time off to come to Aberdeen to help.
"It is clear from taking the tour that she is impressed by the plans we have here, not just for the gallery space but for the Cowdray Hall where she performed herself in the 1970s.
"We are trying to inspire our young people in the arts and music and also, once this building is complete, to encourage people from outwith the area to come here to live and work.
"It is wonderful to have someone like Dame Evelyn to come here and promote this."
During her visit, Dame Evelyn also met with members of the Cults Academy Percussion Ensemble, of which she used to be a member.