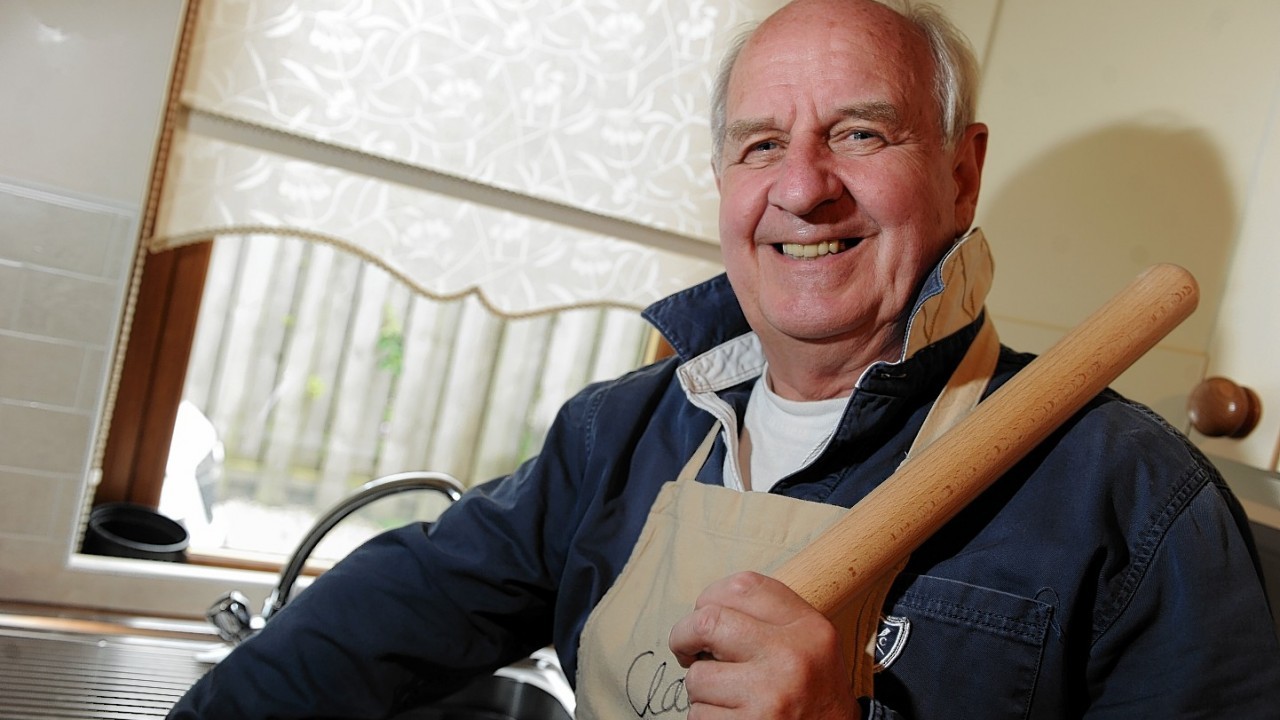 The north-east's own Great British Bake Off star believes the popular TV cookery contest will lose some "key ingredients" when it switches broadcaster.
Norman Calder won a legion of followers when he appeared on the ratings juggernaut in 2014, through his homely bakes and lighthearted outlook on life.
The Buckie pensioner has now joined millions of Bake Off fans in voicing fears about its future.
The show was thrown into turmoil this week, after it was confirmed it will leave the BBC for Channel 4 next year. Hosts Mel Giedroyc and Sue Perkins also handed in their notice.
Last night, Mr Calder – a retired merchant navy radio officer – said the pair are the "most critical part of the show".
And he predicted judge Mary Berry will follow them out the door rather than move channels.
He said: "The show has lost two key ingredients in Mel and Sue, and that could be a problem for viewers.
"Changing to Channel 4 is one thing, that's probably enough change for people to take in at one time.
"To lose those two on top of that will make it a completely different programme."
He added: "When I was taking part, they just bolstered everybody up by adding humour to the occasion.
"There's an old saying we used to have at sea, which was that 'good humour makes all things tolerable'.
"No matter how bad a day you were having, they would cheer you up."
Mr Calder said he envisaged 81-year-old Mary Berry stepping down as judge prior to the next series.
He speculated that last year's winner, Nadiya Hussain, could fill the void beside Paul Hollywood.
Mr Calder admitted he was "very sad" the Bake Off will soon leave its home of the past six years, and raised fears viewers might abandon it rather than sit through advert breaks on its new commercial station.
But he stressed that filming would be performed by the same firm, Love Productions, and that the change could offer it a new lease of life.
Mr Calder was eliminated in the fifth week of the 2014 series.
Since leaving the Bake Off's famous tent, he has continued to practice his kitchen skills in videos for the Press and Journal's website.