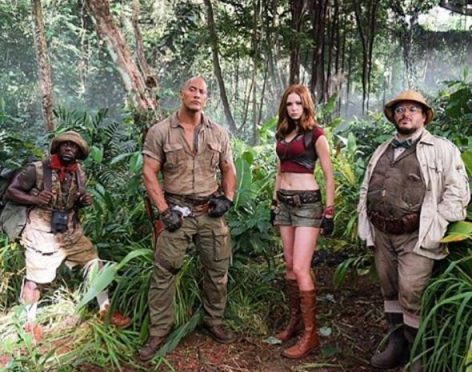 The first image of Inverness star Karen Gillan in her latest movie, the Jumanji reboot, have been released – and people aren't happy.
The image, shared by comedian Kevin Hart, who also appears in the film, shows the main cast in the jungle.
While co-stars Hart, Dwayne Johnson, aka The Rock, and Jack Black appear in stereotypical jungle attire, the Highland actress is seen wearing a cropped red top, revealing her midriff, and shorts, with leather boots.
The image has caused a backlash online, with many questioning the choice of Gillan's costume.
One person said: "Of course the female is in little shorts and shirt with midriff showing. Like a costume called 'sexy jungle girl'."
Another suggested her costume was "stupid for the jungle", and when asked why, she replied: "1. impractical 2. impractical 3. impractical."
Gillan later tweeted a response to the backlash. She stated: "Jumanji! Yes I'm wearing child sized clothes and YES there is a reason! The pay off is worth it, I promise! #Jumanji."