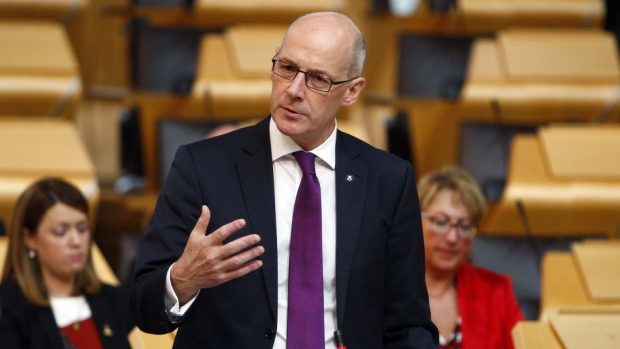 The SNP has been accused of "deflecting genuine concerns" about its council tax plans.
Education Secretary John Swinney sought to cool criticism of the changes yesterday, amid accusations north-east homeowners could fork out tens of millions of pounds to fund schools elsewhere in the country.
Mr Swinney claimed "all council tax income that is raised in all local authority areas will be retained in those local authority areas".
He added: "That is the principle of local authority taxation, and that is what will continue after the reforms that we have undertaken."
But Scottish Conservative MSP Ross Thomson accused him of trying to fob off the concerns of local residents.
It is thought north-east homeowners will be disproportionately hit by the SNP plans to raise tax on band E-H properties, because of high property values in the region.
Mr Thomson, who is party spokesman on further education, higher education and science, said: "It is disappointing that Mr Swinney continues to deflect genuine concerns that money raised through increases to council tax will not be spent locally.
"We know that the funding will be clawed back from local authorities like Aberdeen City and Aberdeenshire to be spent on national priorities.
"People will rightly expect their local taxes to be spent locally, and it is time that SNP MSPs and indeed local SNP councillors were honest about where that extra income is going."
Scottish Labour MSP Lewis Macdonald also raised concerns with the Education Secretary regarding the teacher recruitment crisis in the north-east.
Mr Macdonald said: "Recruitment and retention of teachers in Aberdeen are simply more difficult than in the Central Belt and the SNP must reflect this when they present their plans for education governance next year."
Mr Swinney responded that Mr Macdonald's point was "thoughtful" and said he "looks forward to hearing more from him and the authorities that he represents about that".