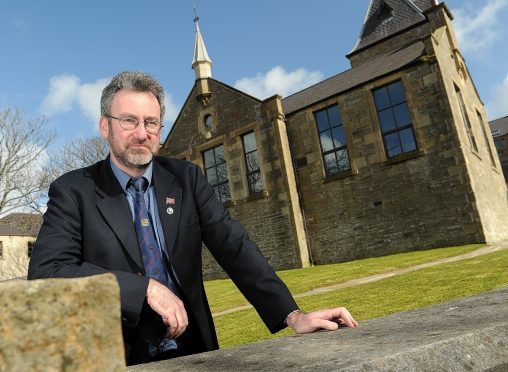 A cash-strapped island council is challenging the public to help balance the books with an online simulator.
Orkney Islands Council (OIC) says feedback from the new tool will help shape the authority's spending plans.
The authority is projecting a budget gap of around £9.5 million by 2020.
To date around £3million in efficiency savings have been identified, leaving a gap of £6.5million.
OIC has already been in dispute with the GMB trade union over planned changes to contract conditions as part of the budget saving process.
Cost-cutting plans include withholding a 1% public sector pay rise and cutting shift allowances.
The budget simulator allows members of the public to virtually spend money and make budget reductions to tackle the challenge of balancing the council's books. The impact of every decision made will be displayed.
Similar simulators have been trialled by other local authorities
Council convener Steven Heddle said: "In every home and business in Orkney, people have to manage a budget and make important spending decisions.
"It is the same for the council and the budget simulator gives everyone living and working in Orkney the chance to experience the challenges we face in balancing our books.
"I would encourage as many people as possible to try it out. By showing us how you would choose to spend public money, and the services that are most important to you, we gain a clearer understanding of people's priorities across our community."
OIC chief executive Alistair Buchan "This invaluable feedback will help inform the decisions taken by the council in setting the budget for next year and the years beyond.
"But it is important to stress that the simulator is exactly that – a simulation of the process the Council follows in setting its budget.
"The examples presented in the simulator illustrate the huge range of choices that the council may face. Please be aware that the council will not necessarily take forward any of these examples, as other options may emerge."