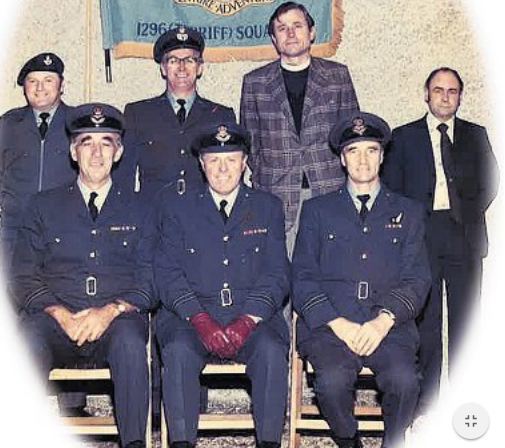 Alan Riddell from Turriff wrote a letter describing his time with the 1296 (Turriff) Squadron and shares some of their tales.
The photo is 1296 (Turriff) Squadron A.T.C Adult Staff 1978. The reason I am forwarding this is the death of Danny (Daniel Pepper) occurred recently, at the age of 91. Apart from myself and possibly Rev Forbes, who has left the area, the rest have all passed on.
I produced a 40th anniversary booklet – the poem and the jokes are nae bad. I forget how much it sold for, but the squadron fund received a healthy bonus.
The squadron was founded in April, 1942, as 1296 (Deveronvale) Squadron with flights at Turriff, Banff, Macduff and Portsoy.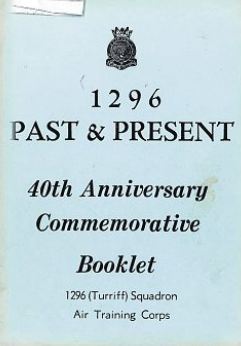 The unit had a wonderful war record, large numbers of former cadets entering the Royal Air Force and other services. Some gave their lives, and one is remembered in the David Duncan Memorial Trophy which is awarded each year to the best all-round cadet in the squadron.
The run down of the RAF in 1945 caused a general lack of interest in the movement, and the squadron voluntarily disbanded in May of that year. It was reformed at Turriff in August, 1951.
The 40th anniversary booklet is full of memories, poems and tales from those within the squadron. In it the members of the squadron talk of their uniforms and the times when they joined up. The stories are full of the comradery, friendship and experiences.
A cadet who attended a summer camp in Germany returned with a story about the friendly rivalry that existed between Jaguar and Phantom pilots on the station. The Jaguar pilots were always bragging about their Big Cats, until one morning they came out to find a saucer of milk under the nose of each of their aircraft!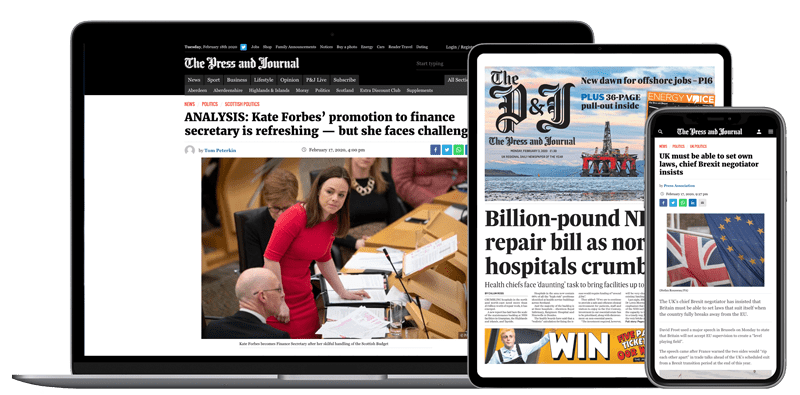 Help support quality local journalism … become a digital subscriber to The Press and Journal
For as little as £5.99 a month you can access all of our content, including Premium articles.
Subscribe