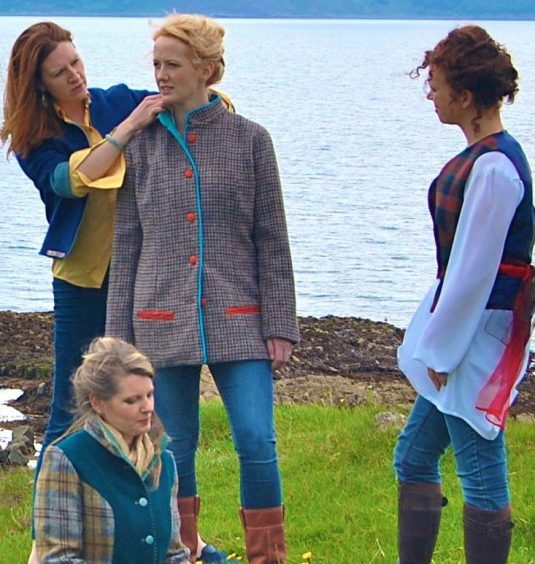 Lorna Gillies creates her clothes by looking through folklore and nature.
Lorna Gillies, 31, has worked with several boutique fashion labels in Melbourne. She developed a career as a buying assistant in the retail industry, but Lorna is originally from Ardnamurchan and decided to come home to the Highlands to start her own business.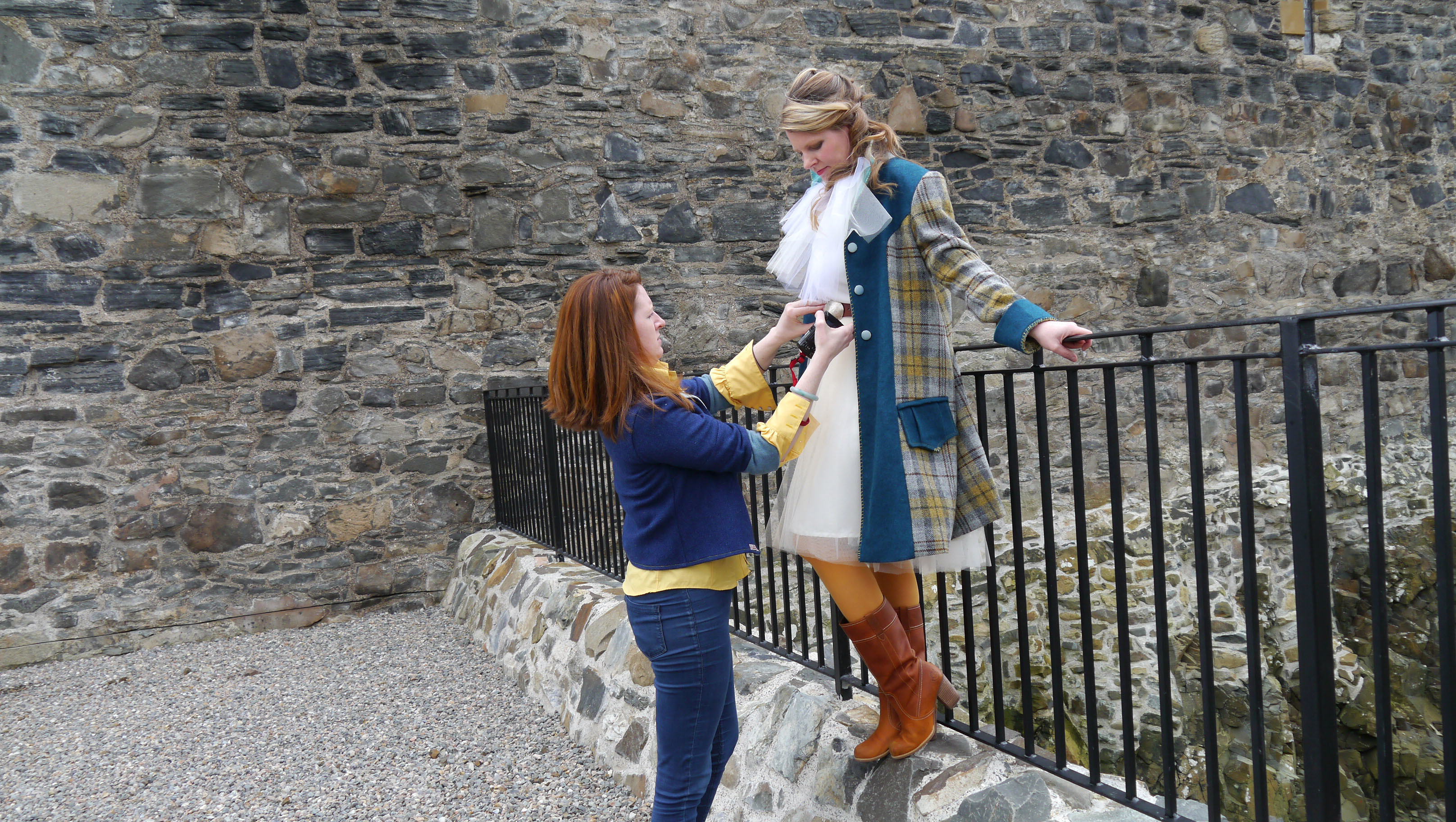 Why did you want to come back to Scotland?
I didn't like working in offices. I had spent some time journaling and rethinking my next career move – I knew I needed to make a change. I then decided on having my own business incorporating all the things I love – designing and sewing.
How did you find setting up your own business?
Coming back to the Highlands in the depths of winter was a shock to the system. My family are here and they made the transition really smooth. Once we got our own accommodation arranged, I was able to have a studio space. It has been difficult and slow at times, but I can't complain. I love my work. Waking up every day with a spring in my step tells me that I'm on the right track.
Why did you choose to specialise in Scottish womenswear?
It started when I made my own outfits, from 1950s skirts to 1960s swing dresses. I moved on to make clothes for friends and colleagues. Womenswear is my passion. A well-fitting garment is important – if you feel good in what you wear, it changes your mood and even your posture.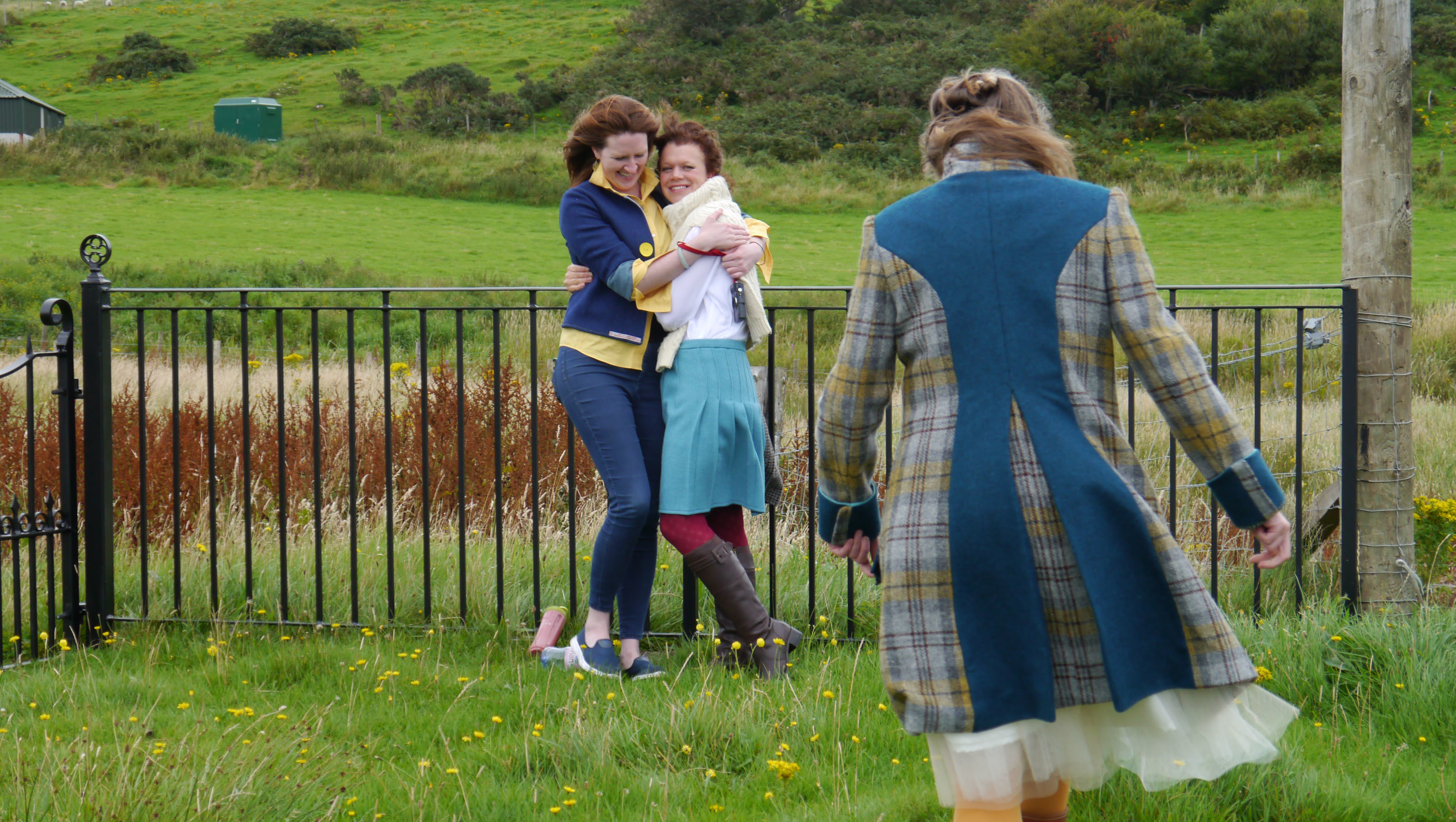 What's your inspiration for your designs?
Its history and the Highlands. I grew up here and know the area so well. When I was young I used to imagine what things were like a long time ago in that same spot. I'm always looking for beauty through folklore and nature.
Why do you use bright colours?
Colour makes me happy. I find myself in awe looking at intense colours all around me. The dark, rugged landscape in the Highlands can be transformed with purple heather highlighting the hills or vivid green seaweed strewn across a beach on a cold autumn morning.
Where do you get the materials from?
Tweed is a key element to my designs due to the rugged texture and the vivid Scottish colours, which makes the Highlands come alive. It is important for me to use local fabrics where possible, in particular Harris Tweed because of its quality, heritage and how it is still produced by hand.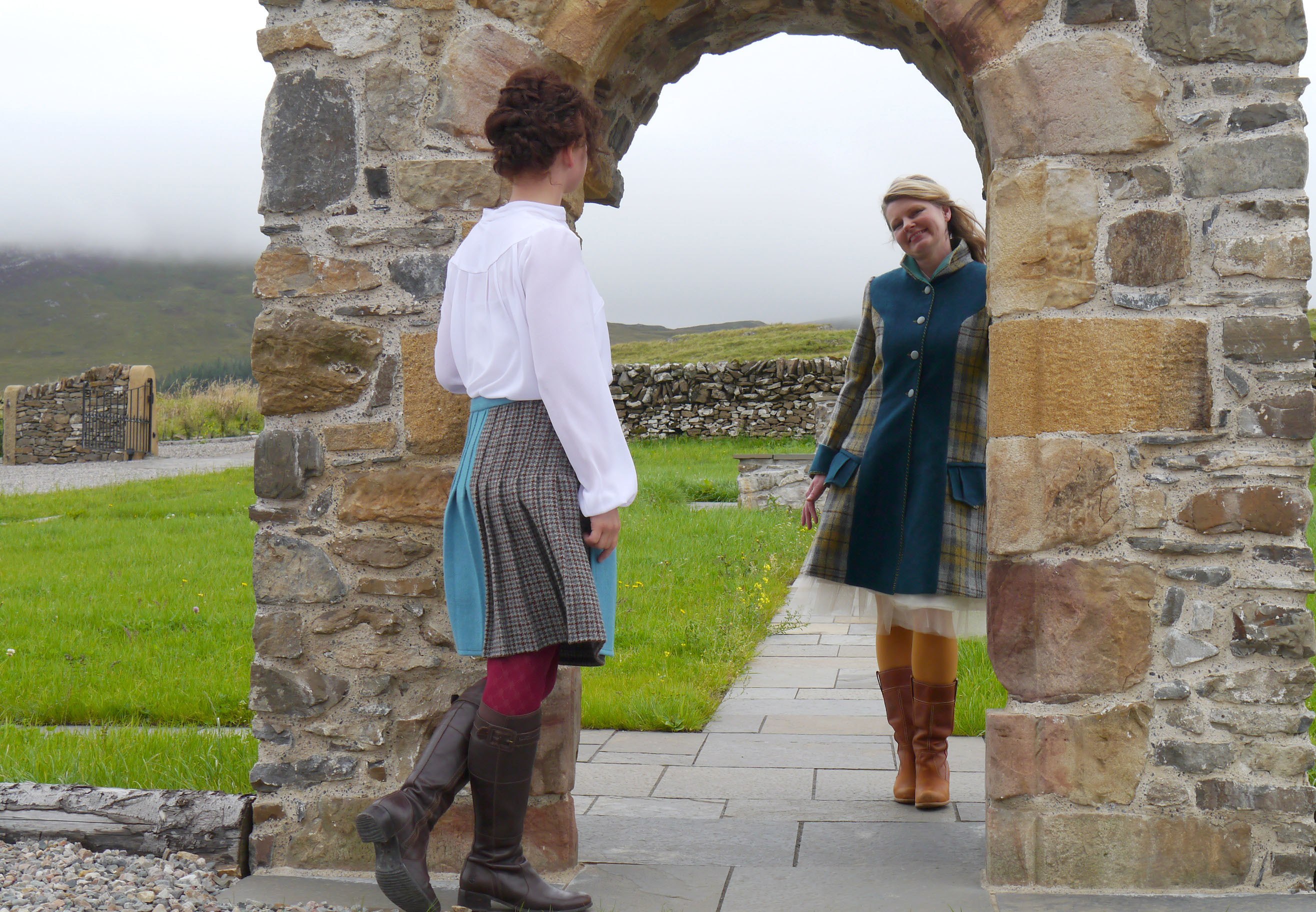 I have worked with independent weavers and aim to continue this in the future. A long-term aim is to design and use one-off bespoke tweeds from independent weavers, enabling a Lorna Gillies jacket not only to be unique in the style and cut of the jacket, but also the fabric used.
Who makes the pieces?
I design and produce every garment – it's important for me to keep everything as local as possible. I lived in Orkney for a year which was so inspiring and got my creative juices flowing. We lived in the ferry port town of Stromness. It was actually here that I first started working with tweed and produced a range of ponchos. I sold them in a local boutique and was very happy with my initial start in womenswear. Capes were a great way to keep out the cold wind in Orkney.
How much do you adhere to current fashion trends?
I look at them, but my pieces are timeless and don't follow the fast fashion trends of today. I am always looking for inspiration, wherever I see it.
How do you find the clothing industry for Scottish businesses and designers?
I see there is a surge of Scottish designers and the support out there is fantastic. There is a lot of talent in Scotland. Manufacturing is coming back here too, which is exciting as every stage of the fashion processes – from weaving the cloth, to designing through to manufacturing – can stay local.
Prices start from £340. www.lornagillies.com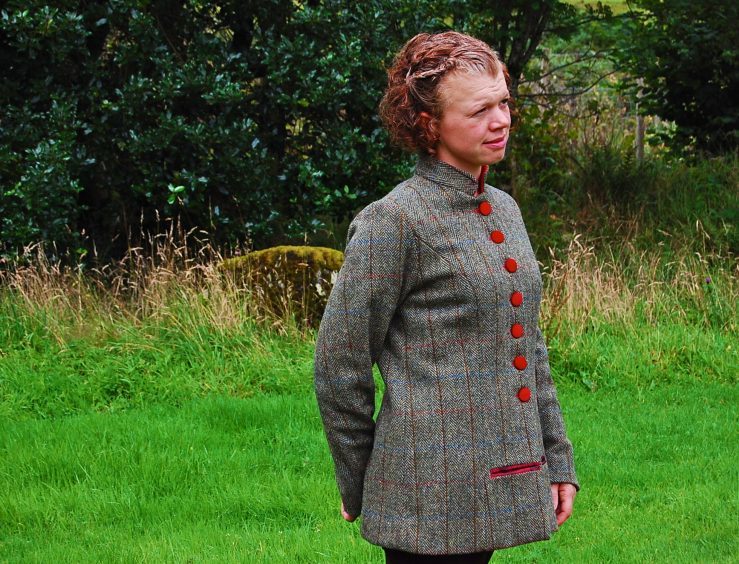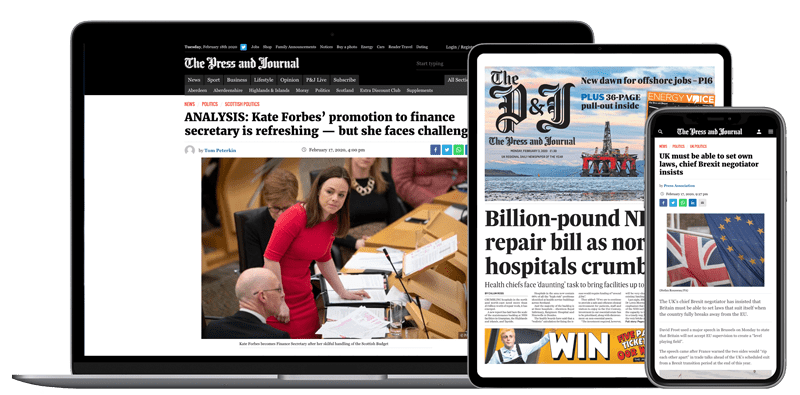 Help support quality local journalism … become a digital subscriber to The Press and Journal
For as little as £5.99 a month you can access all of our content, including Premium articles.
Subscribe