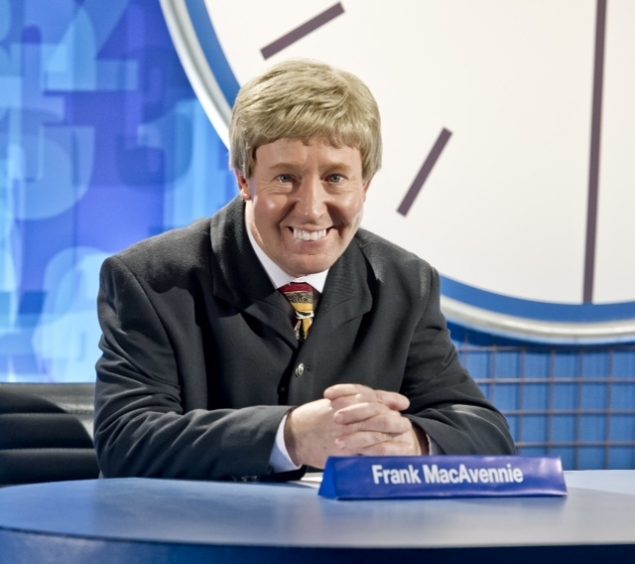 Jonathan Watson was working from home when I caught up with him – one of the perks of not having a nine-to-five job.
His to-do list included a host of must-do jobs he needs to tackle sooner rather than later, because for the next few weeks he'll be busy preparing for a show that's become essential viewing for millions of Scots each Hogmanay – Only An Excuse?
But fans of the Scottish actor who has a reputation for being a man of many faces – and voices – don't have to wait until the end of the year to see him in action for he's back on our screens next week, starring in the wonderful comedy show, Two Doors Down.
The BBC2 comedy series follows the highs and lows of the folk who live on Latimer Crescent and explores the best and worst of family life and next door neighbours.
Jonathan plays Colin, five foot five inches of trouble and a well meaning fool who is devoted to his wife, Cathy.
He's had a good life and finds it hard not to indulge in one-upmanship, often ready to brag about anything from a new kettle to his latest car.
Slightly smug, his favourite hobby is showing off to others by telling that what he and Cathy have been up to and what they've splashed their cash on, but underneath that thick skin, there's quite a nice, sociable guy.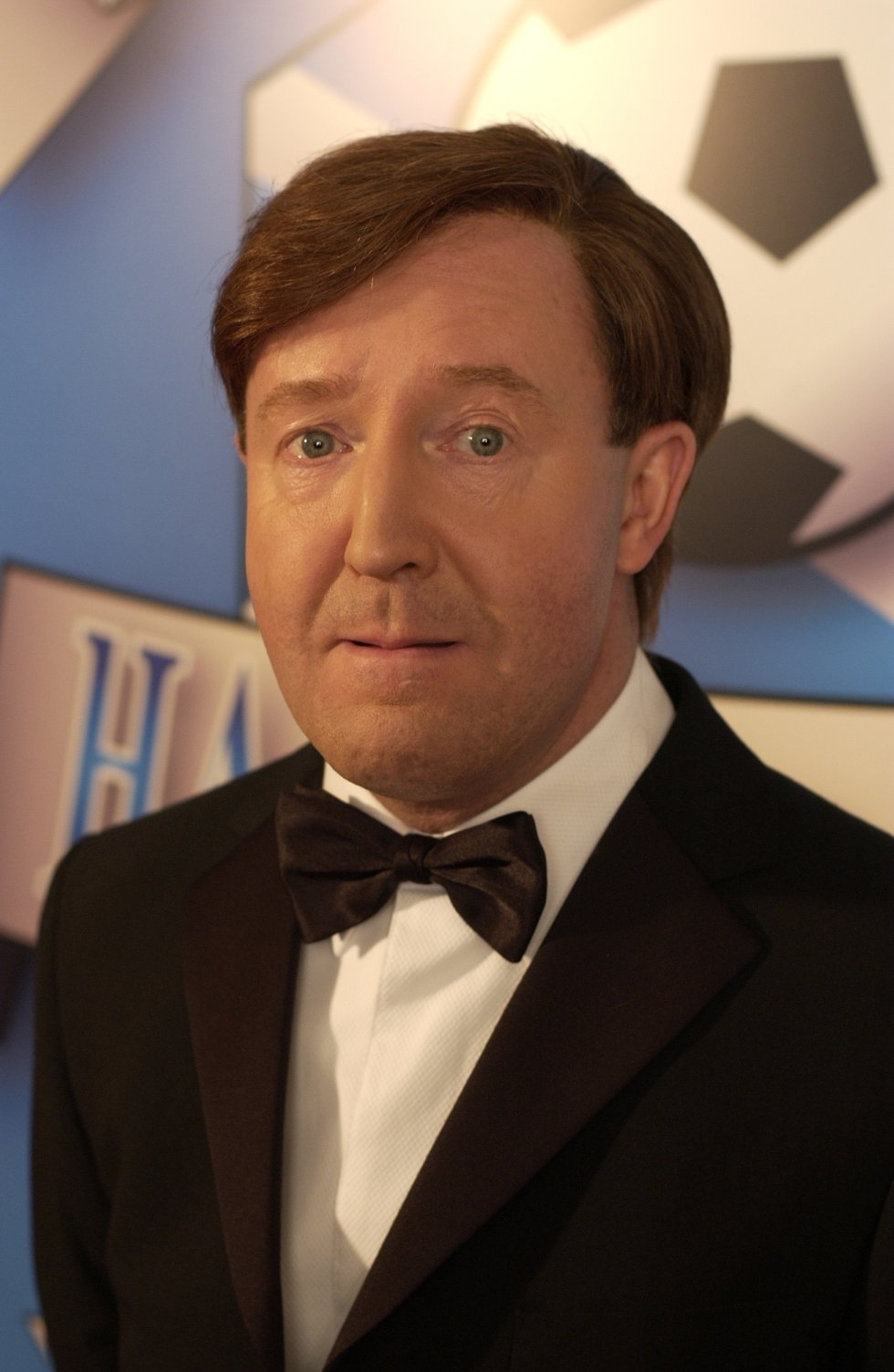 Jonathan laughs loudly when I ask him if he and Colin are alike.
"Well I would hope I'm far removed from him," said Jonathan. "I was never quite sure if he was a likeable chap or not. I know people have warmed to him but he can be quite odious.
"In life there's a reason why people take wee turns for the worse – the joy is finding what these things are. I enjoyed playing Colin in the first series but this time I really got under his skin and had a good time.
"As an actor, if your character is a little bit on the bad side, they are much more fun to play.
"But rest assured, I'm absolutely nothing like the part I play and my life is far removed to life on Latimer Crescent."
Show co-writer, Gregor Sharp, said in an interview that he did grow up on a street like Latimer Crescent, a street where the kids played together and the parents visited each other's houses for parties and get togethers.
"There was always a fair amount of gossip from those sorts of affairs and the New Year parties were particularly eventful," said Gregor."The characters in Two Doors Down aren't really based on anyone in particular. I'd say they're amalgams of people we've known over the years, so hopefully no one will be too offended!"
Filming the new comedy series gave Jonathan a chance to work again with two dear pals, Elaine C Smith who plays single mum Christine, and Alex Norton who plays Eric.
"Elaine and I were at the same drama school and worked together a lot in our early careers. We worked on Naked Radio and Naked Video from where Rab C Nesbitt emerged (Elaine played his long-suffering wife, Mary Doll). We've done panto together and been friends for a long time.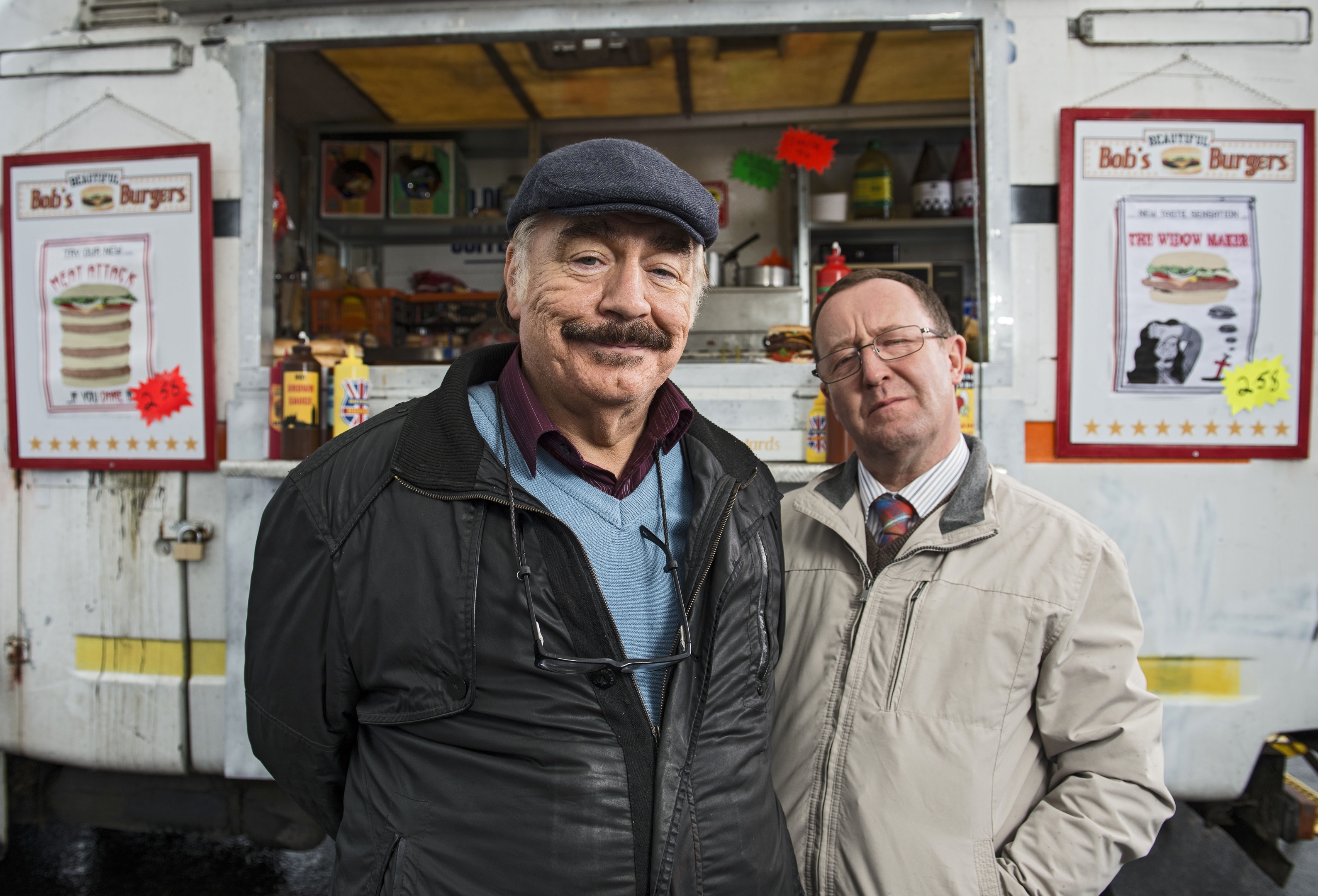 "Alex Norton went to the Royal Scottish Academy of Music and Drama, same as me, but was a few years above me," said Jonathan who is married to Celine whose dad Charlie, a sports journalist, is from Aberdeen while his mother-in-law hails from Huntly.
Jonathan was the first in his family to catch the acting bug. Aged 10, someone suggested to his dad he might be interested in the junior course at the Academy.
"It was a complete fluke that I got into acting and as a kid I did a lot of work for BBC Scotland, but I still wasn't sure if that's what I wanted to be. My dad was a commercial artist and I looked to follow in his footsteps so signed up for it. But in that first year I got a chance to do a play for BBC Scotland and that was it.
"What really made the difference to me was a play Bill Bryden wrote called, Civilians, which had Fulton Mackay in the lead. Someone pulled out at the last minute and I auditioned and subsequently got the part as Fulton's apprentice and was in every single scene with him.
"Working with someone like Fulton was an invaluable experience – he was a brilliant, hugely accomplished actor who took me under his wing. He could be quite a scary character, but if he liked you, you were OK."
Fulton also took Dundee actor, Brian Cox, under his wing. Brian and Jonathan worked together on another Scottish hit comedy show, Bob Servant.
"One reason Brian and I got on so well was because Fulton played a big part in both our careers and was very supportive. Because of Fulton I worked with the likes of Johnny Grieve, Jan Wilson and Roy Hanlon, who also played a big part in my career."
Aged 59, but looking much younger, Jonathan has been a familiar face on our TV screens for decades and his small army of fans will be eager to see him flex his comedy muscles once more when the second series of Two Doors Down starts again on BBC2 on Monday, when the residents return for more domestic disasters which expose the best and worst of family life.
In the opening episode, a very tanned Colin and Cathy return from a luxury cruise and seem strangely keen to persuade neighbours Eric and Beth to join them on their next trip. There's confusion … until it becomes clear they have the ulterior motive of a cheap deal in their sights.
While he takes a starring role throughout, Jonathan hasn't seen the completed shows himself yet. "I haven't seen the new series yet but I can tell you we had a good time making it. The show seems to have hit a nerve with audiences and the response to the show, which is broadcast all over the UK has been really good.
"What it boils down to is the fact that neighbours find themselves in mundane situations that viewers can relate to all over the country. A lot of the credit for that must go to the writers who have done an excellent job. There's lots of stuff for me (Colin) to get involved in, a lot of comedy and plenty of laughs."
Two Doors Down is on BBC2 on Monday, November 21, at 10pm.