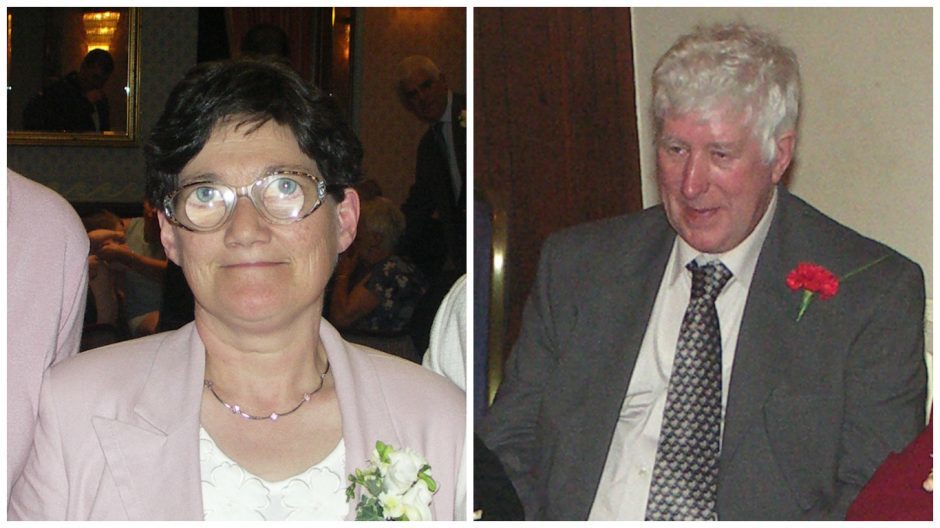 Police have confirmed that the deaths of a Western Isles couple who were found outside their home were not suspicious.
The bodies of Donald and Morag MacMillan were discovered at their property in Gravir in the South Lochs area of Lewis last Friday.
A senior detective investigating the tragedy last night described them as "a popular and highly respected couple".
The discovery of the husband and wife sparked a major police investigation, which involved forensic specialists being called to the islands.
The pair were found outside in the freezing cold.
Police had initially described their deaths as "unexplained" – but last night confirmed there were no suspicious circumstances.
Detective Inspector Richard Baird said: "The tragic and untimely deaths of Mr and Mrs MacMillan have understandably shaken the local and wider communities of the Western Isles and our sympathies extend to everyone who knew the popular and highly respected couple.
"Officers would like to thank members of the local community for their support and co-operation during the investigation."
Reports into the couple's deaths have now been submitted to the procurator fiscal.
Mr MacMillan, known locally as "Boy", was the postmaster for the area where he lived and ran the post office from his house at Gravir.
He was the third generation of his family who had run the service.
Mrs MacMillan, who was known as Maureen, was originally from Harris and previously worked at the nearby primary school.
She was also a care assistant for a neighbour.
The pair – who had no children – were well known in the community and helped out fundraising for local causes.
They were both involved with Pairc Historical Trust and were regulars at the Pairc Free Church.
Both were strong supporters and members of the Pairc Trust, which last year bought out their community from an absentee landlord after a long and bitter battle.
Speaking after the tragedy was discovered, John Randall, former vice-chairman of the trust – and a member of the historical society – said the community was "in deep shock".