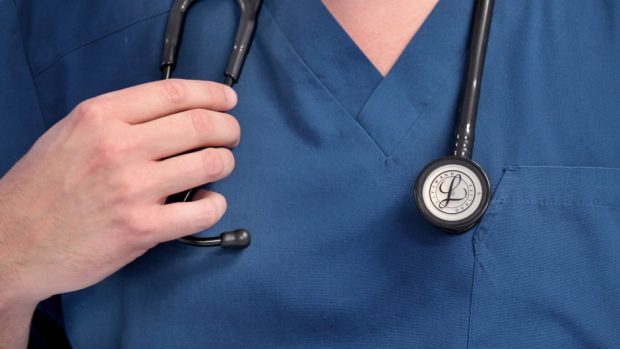 A north-east mental health nurse with more than 20 years' experience has been struck off after shoving and being "verbally abusive" to a wheelchair-bound patient.
John Cobb was working at the privatelyowned Grove Care home in Kemnay when he mistreated the elderly and vulnerable resident.
The unnamed victim was pushed backwards in his wheelchair with "such force" that he became "distressed" which has resulted in him becoming "closed off" and "withdrawn".
The panel at the Nursing and Midwifery Council hearing found three charges proven against Mr Cobb and struck him off with an 18-month interim suspension order.
The three charges which were upheld against Mr Cobb were that he had tried to administer medication "by force"; he was "physically aggressive"; and also "verbally abusive" towards the resident during his shift on September 27, 2015.
The panel heard that Mr Cobb had tried to forcibly medicate the resident by "pushing his fingers into the left side" of the victim's mouth.
Mr Cobb, in a written statement, defended his actions by having a "man to man" relationship with the patient; a point the panel criticised, because it should have been "nurse to patient".
Events escalated after the patient spat out the medication into his hand. Mr Cobb was then charged with being "physically aggressive" when trying to prise the medication out of the hands of the patient.
Mr Cobb was also charged with aggressive behaviour after shoving the patient in his wheelchair "forcefully" backwards with sufficient force that it tipped backwards.
A statement from a care worker, who witnessed the abuse at the Kemnay care home, stated the resident was "shaking so much" after the incident that "his wheelchair was rattling".
Another witness added the resident was "shaken and distressed" and wanted Mr Cobb "kept away" from him.
Announcing its decision to strike off the nurse, the panel said: "Mr Cobb's actions resulted in actual psychological harm and had the obvious potential for serious physical harm.
"His behaviour was deliberately intimidating and arguably violent. He abused his position of trust and demonstrated aggressive and confrontational conduct."