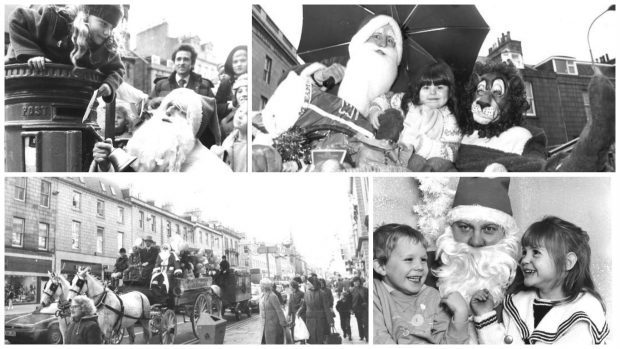 It's only 19 sleeps until we get to wake up on Christmas morning and find what Santa has left for us.
To celebrate, we've dived into our archives to find other times when St Nick came to the North of Scotland.
1. The time Santa came to Norco House, George Street, Aberdeen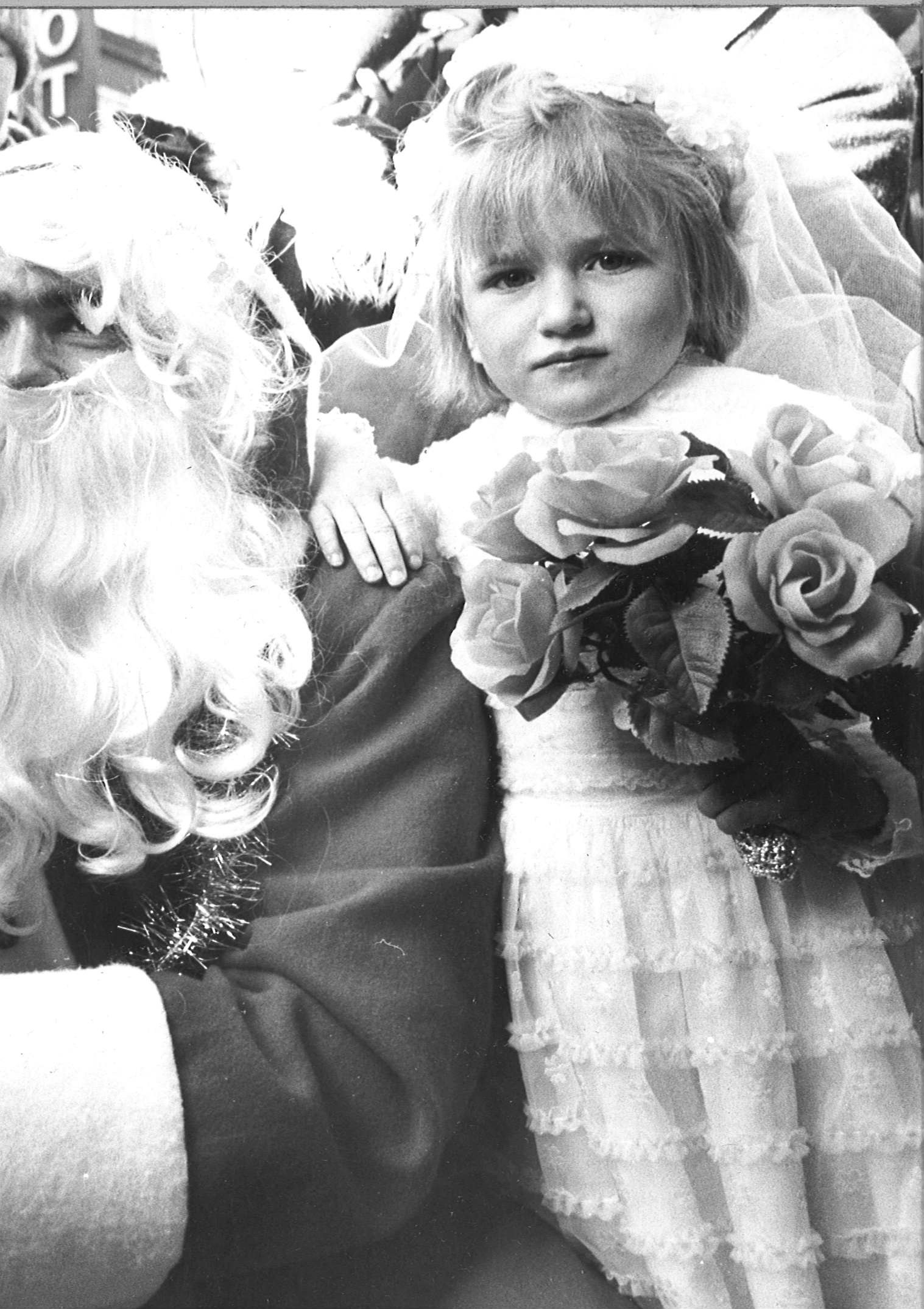 Children from Nazareth House, Aberdeen, visited Santa's Grotto. Flower girl Heida McLure was among the group in 1979.
2. The time Mr Claus set up his grotto in Aberdeen Market in 1980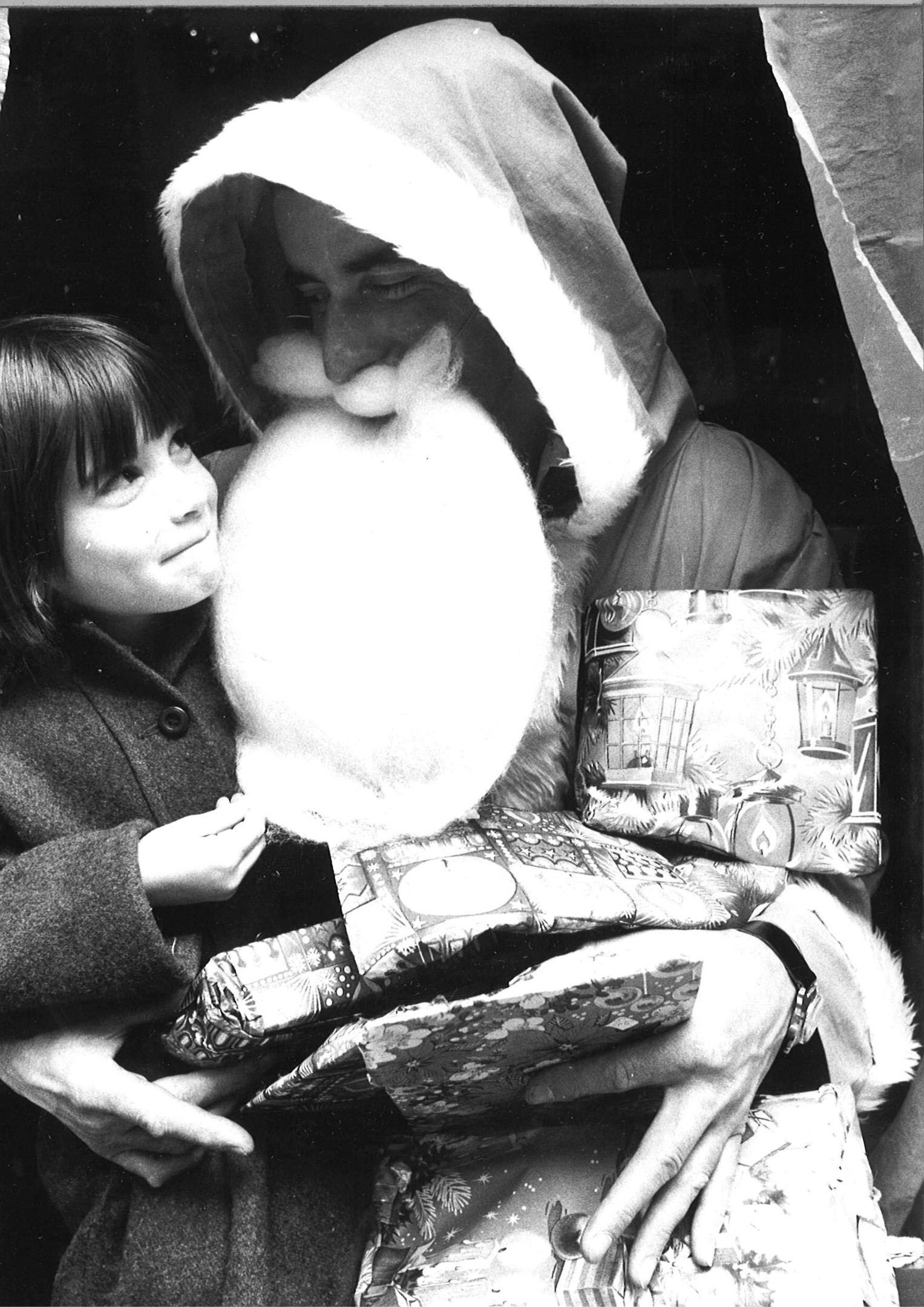 Aberdeen youngster Debbie Thornton, 5, was all smiles when she met Santa
3. The time Santa and his reindeer helped out the Porterfield Prison Officers in Inverness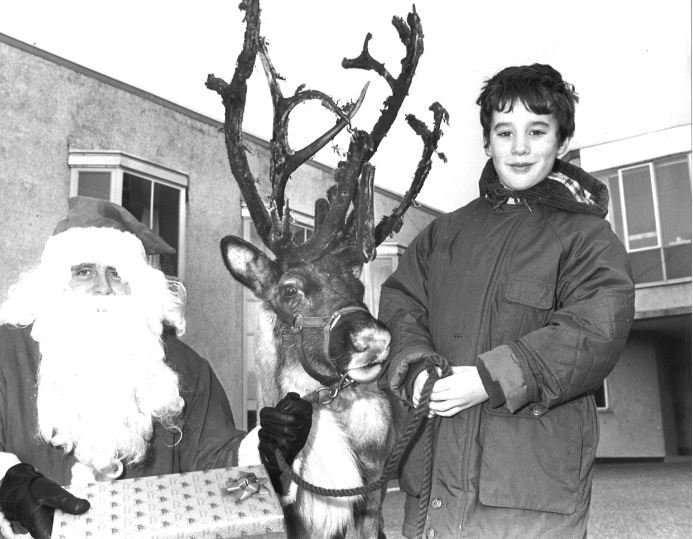 Christopher Bryson of Cauldeen Primary School, Inverness made some festive friends out of Santa and best friend Rudolph. The two were making a pre-Christmas delivery for Porterfield Prison Officers charity fund which donated computer equipment to the school in 1990.
4. The time Aberdeen's Trinity Centre became Santa's home in 1985…kind of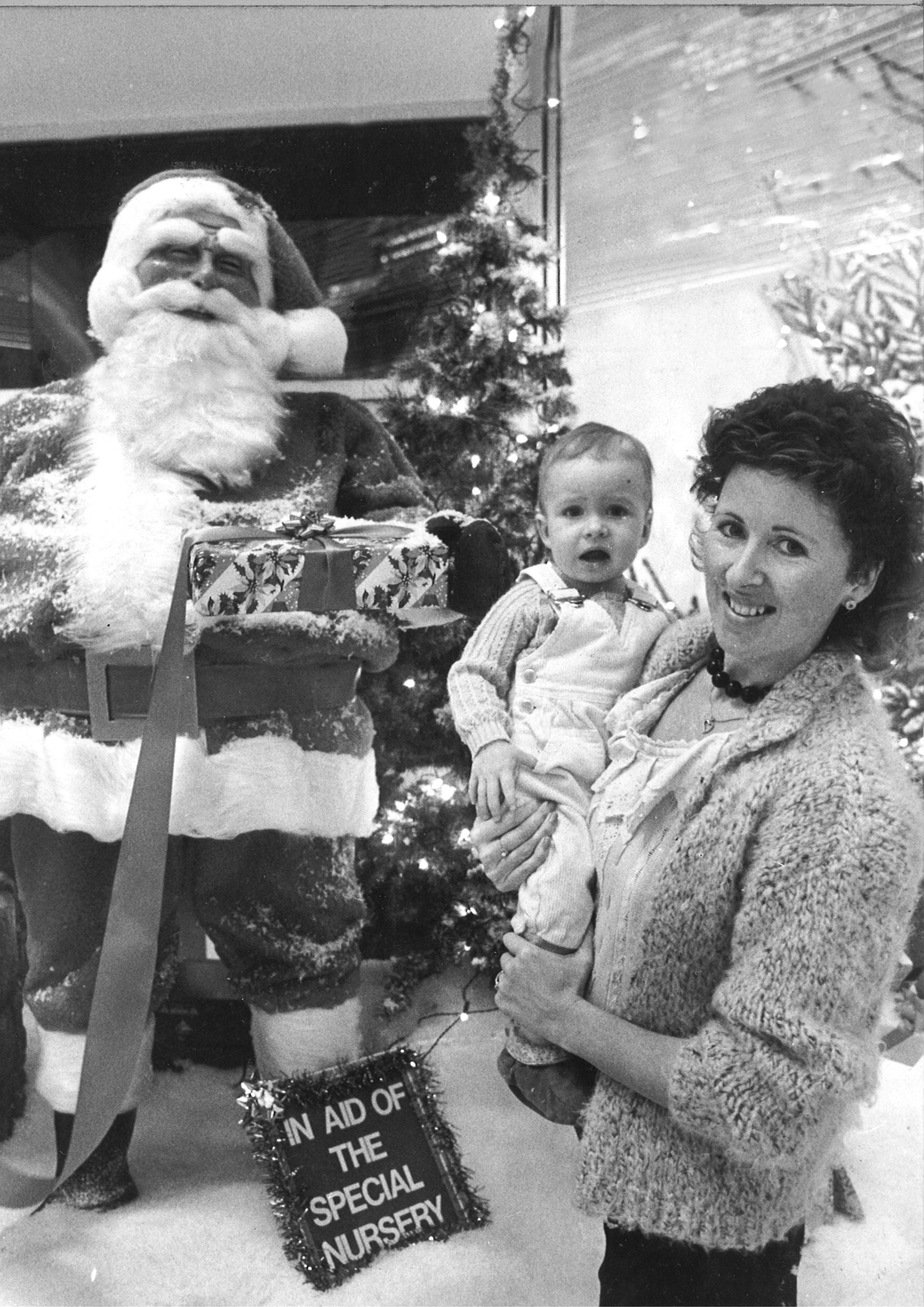 One year old Nathan Foyil of Newtonhill with 'Santa' and mum Marion
5. The time Santa visited children in Torry in 1987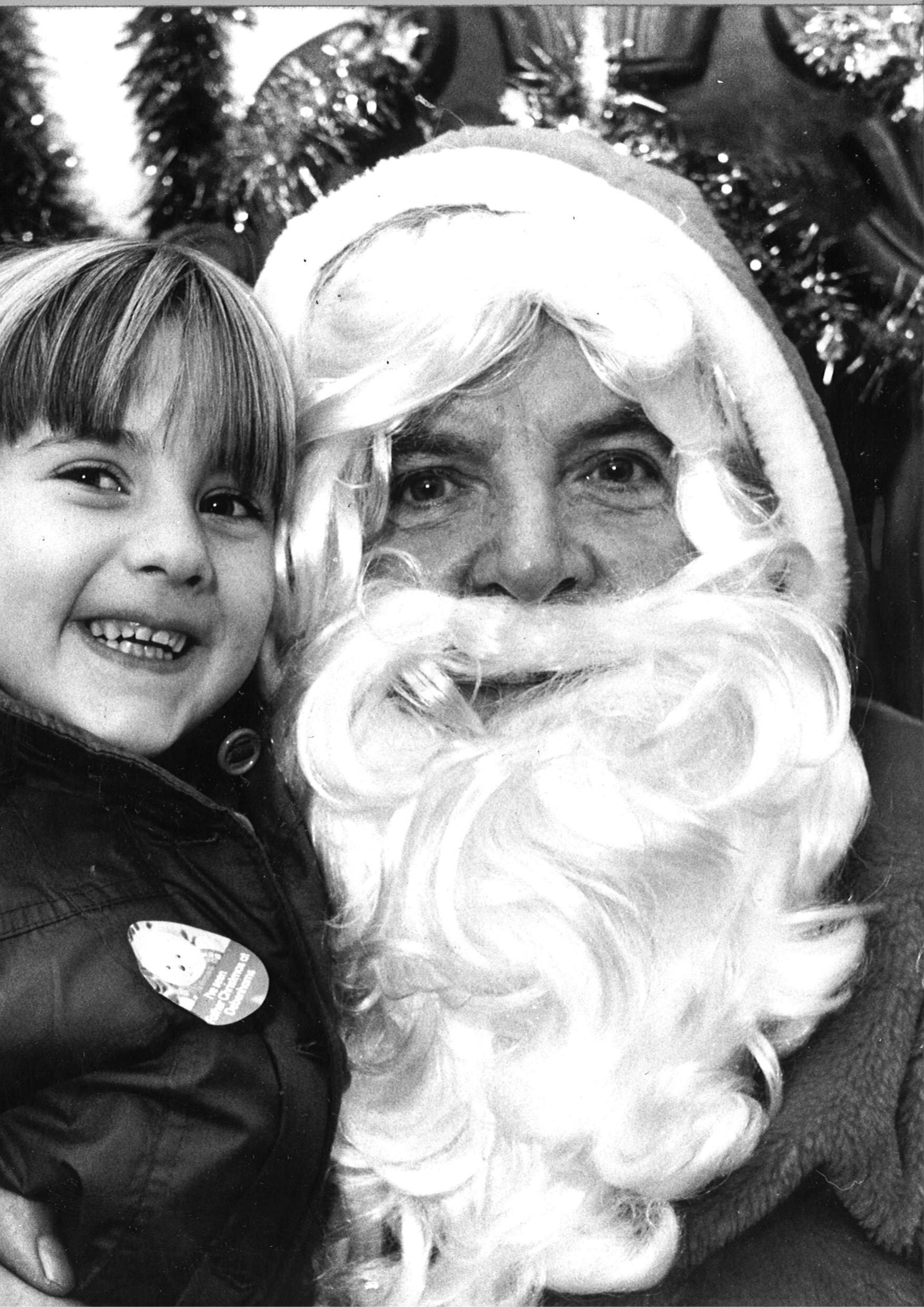 Cuddling up to Santa is Julie Wallace, aged 4
6. The time children got to see behind the scenes at Santa's Grotto at Aberdeen's Esslemont and Macintosh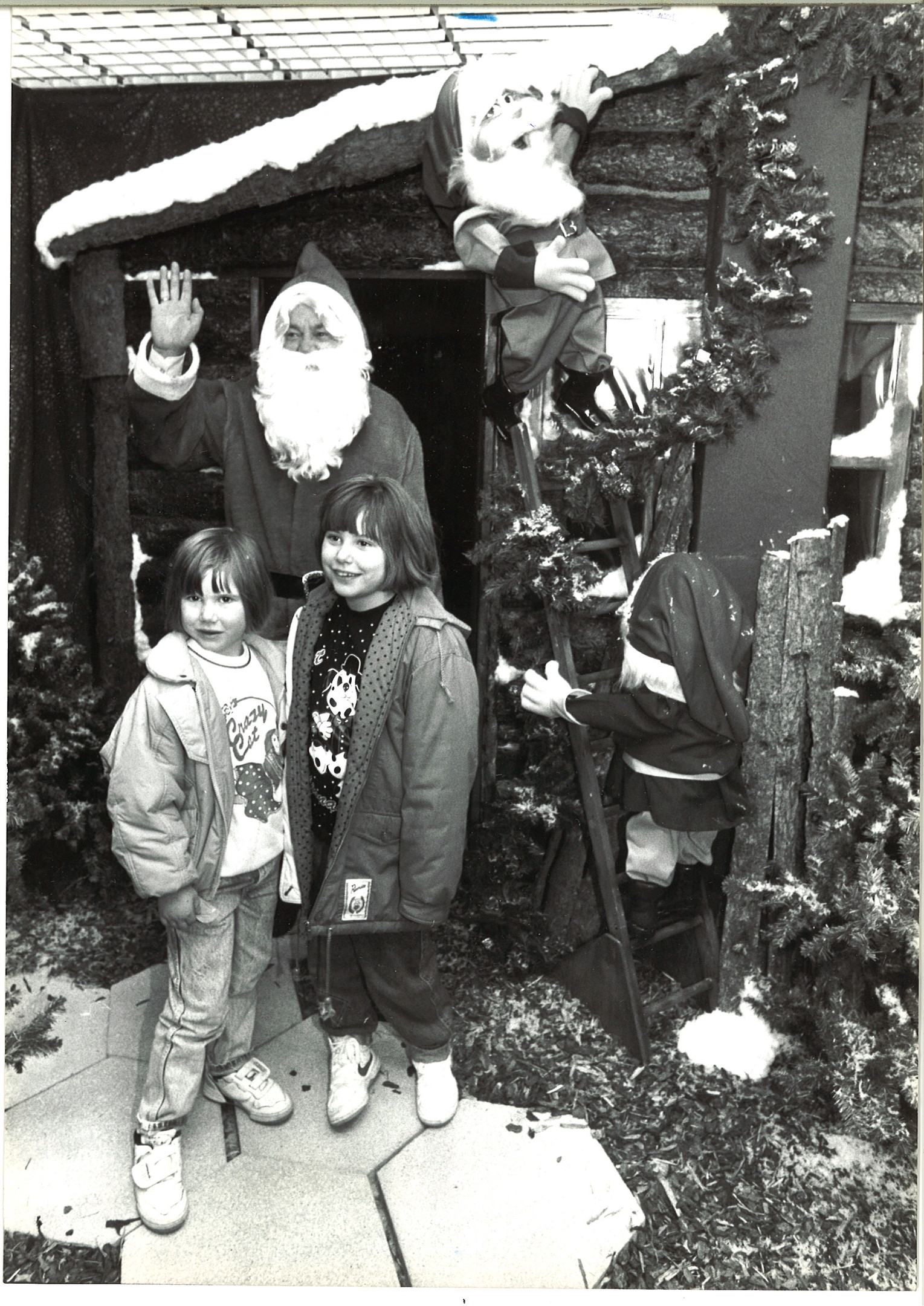 Green sisters Dianna and Lorna with the main man in 1989
7. The time this 18-week-old baby got her first visit from Santa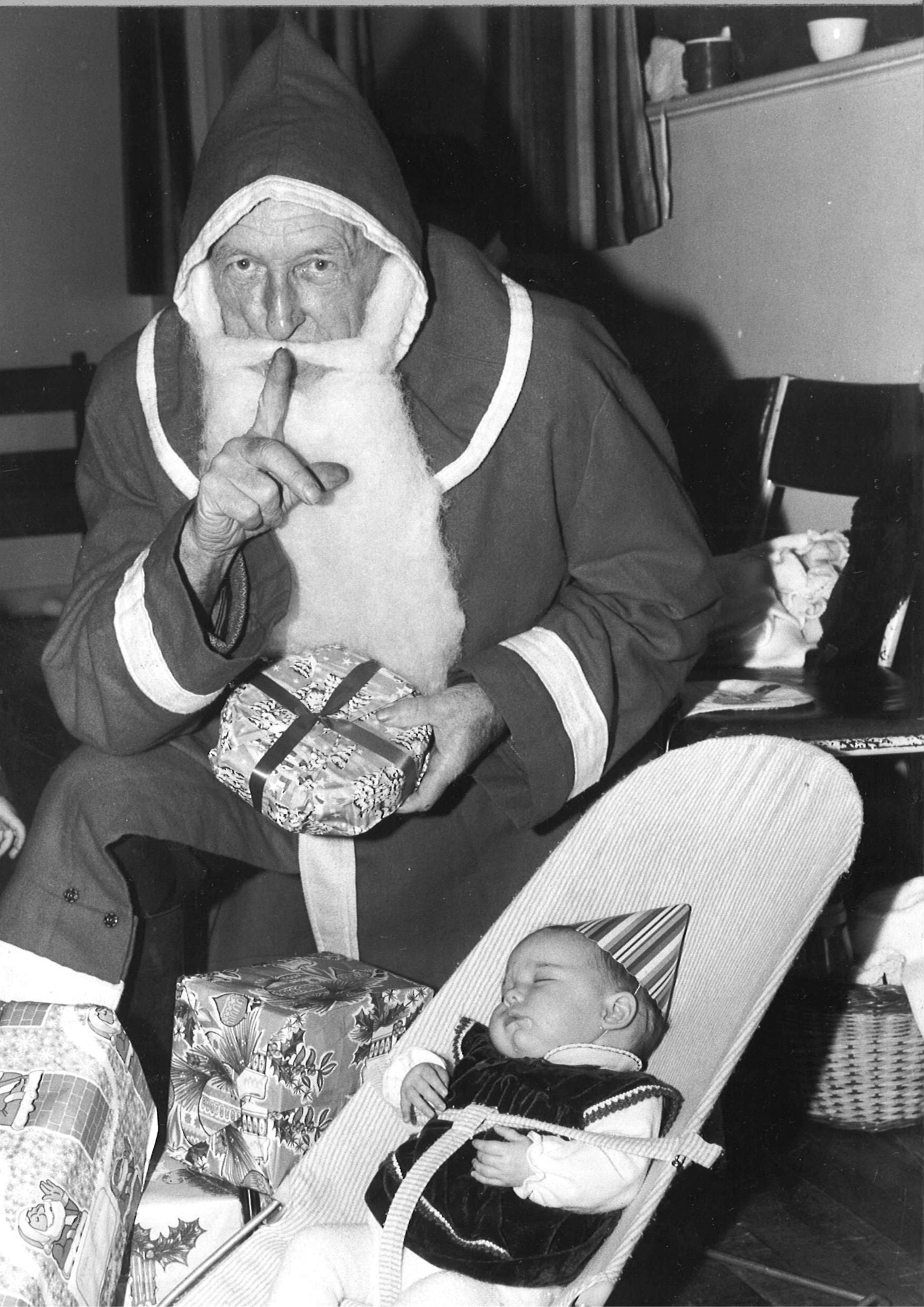 Totally oblivious to Santa during his visit to the Mothers' and Toddlers' group party at Torphins is Michelle Duguid. 1983.
8. The time Santa was hard at work in Aberdeen's St Nicholas Centre helped by one of his elves in 198
The shopping centre was alive with festive cheer.
9. The time BT let you phone Santa in 1984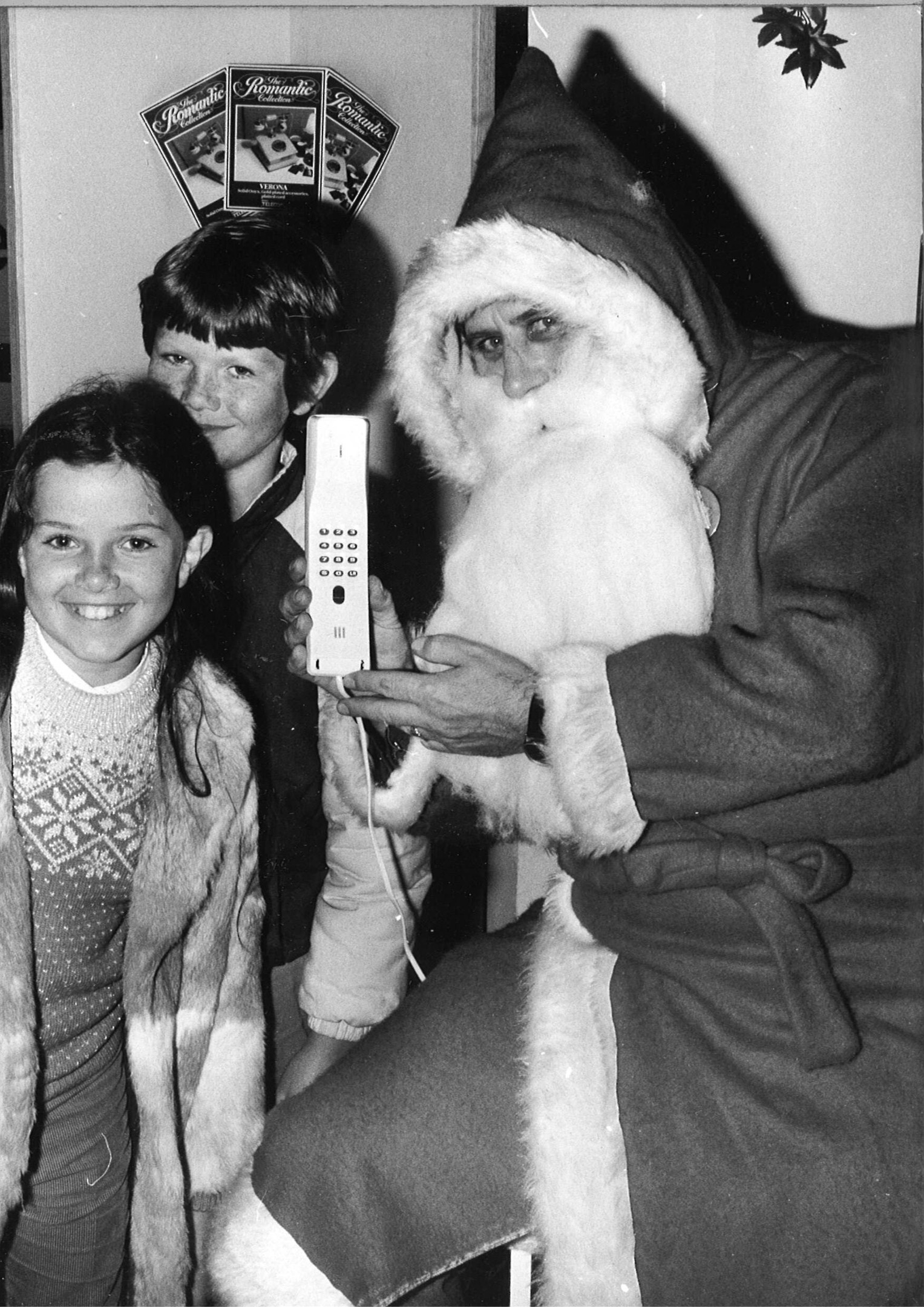 Children were able to dial 8040 and hear Christmas tales from Santa while Rachel and Andrew Smith from Cairnbulg headed to the BT shop in Aberdeen to meet him in person.
10. The time Santa set up an igloo at the Eastgate Centre in Inverness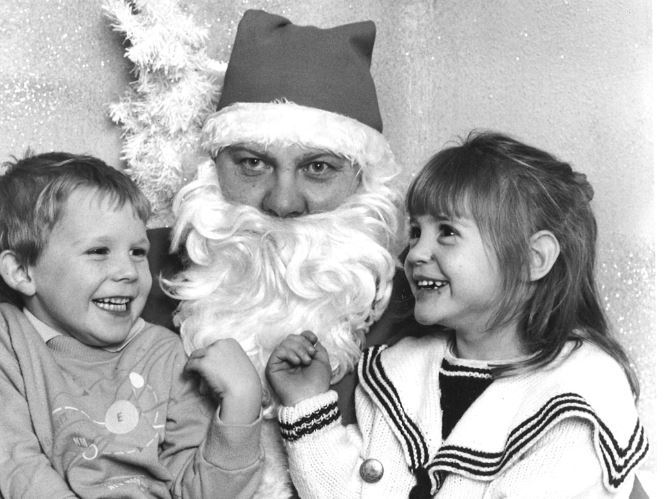 Inverness youngsters Claire Macdonald and Fergus Feggans snuggled up to Santa in his igloo to tell them what presents they wanted in 1988.
11. The time Santa helped open Aberdeen's City Centre Association's Christmas Festival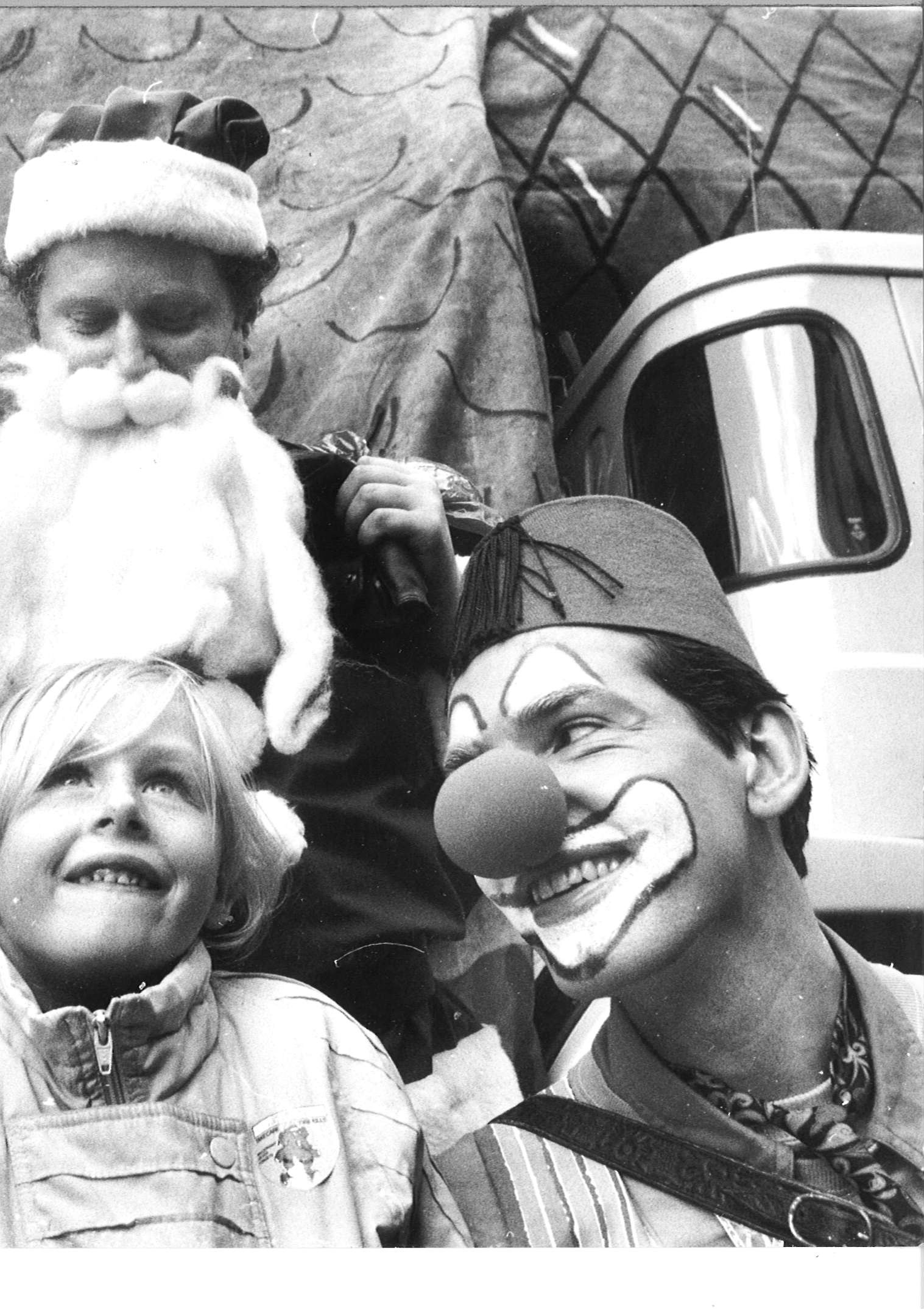 Seven-year-old Michelle McKenzie from Aberdeen helped Santa get everyone in the festive mood along with members of the Nautilus Theatre Group from Dundee in 1988.
12. The time Santa made this pensioner's day by visiting the Mastrick OAP's club in 1987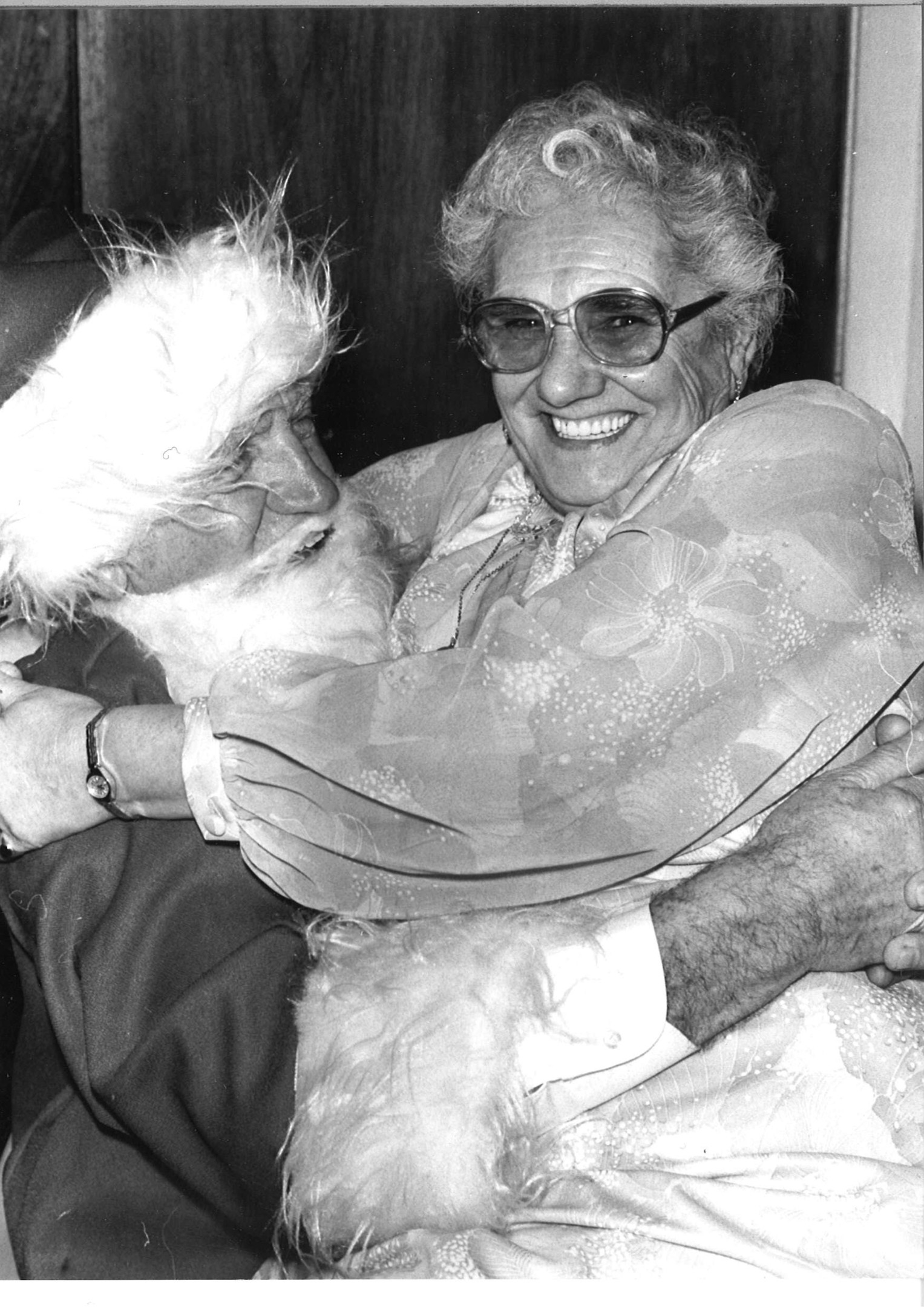 Santa is used to children sitting on his knee but Ella Kinnaird was quick to grab her change to relive her youth, and get her present requests in.
13. The time Santa swapped his reindeers for a bus for his mode of transport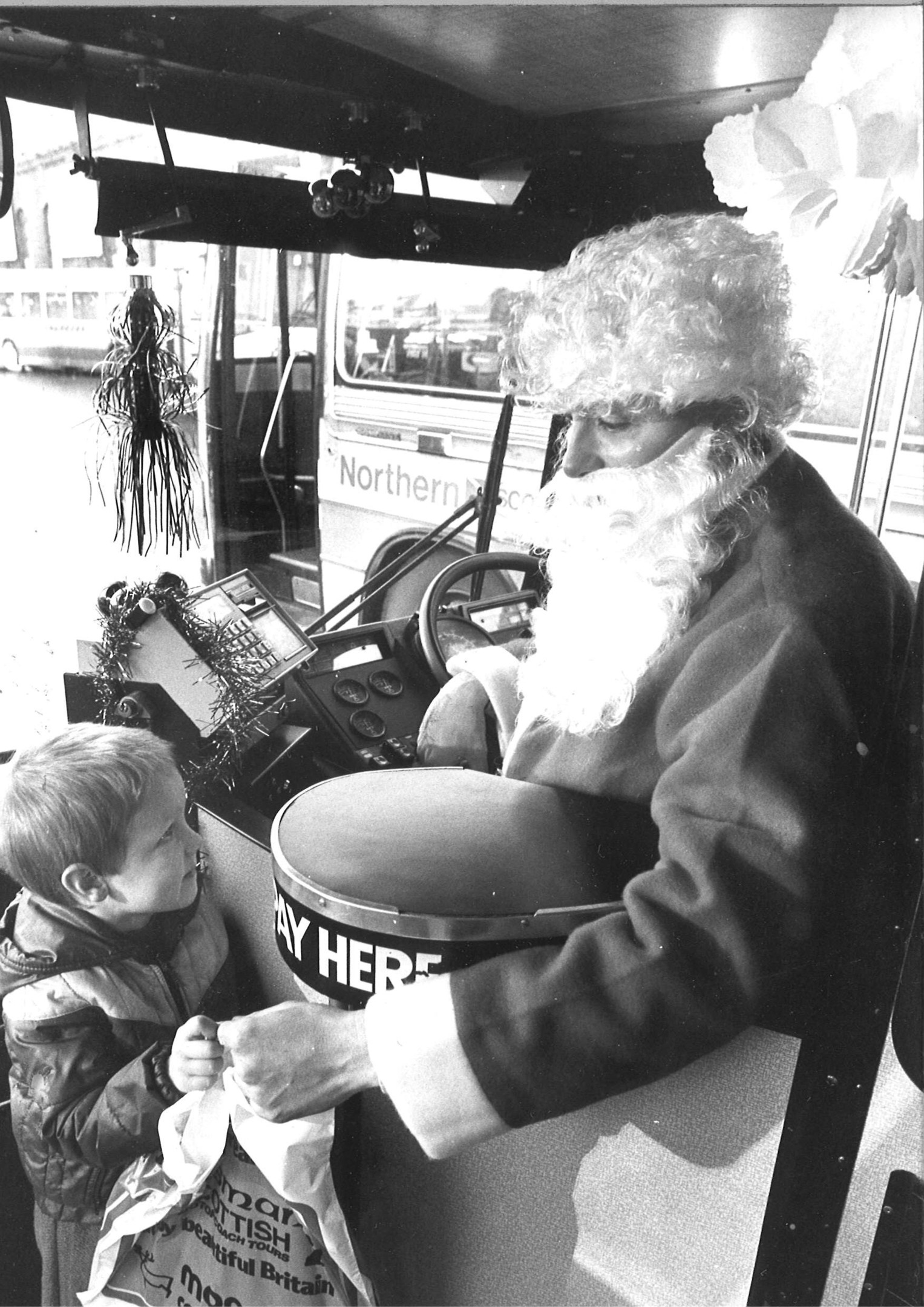 Passengers were surprised to see the man in red in the driver's seat of a Northern Scottish bus in 1987.
14. The time Santa swapped his reindeers for a helicopter to visit Fraserburgh in 1984.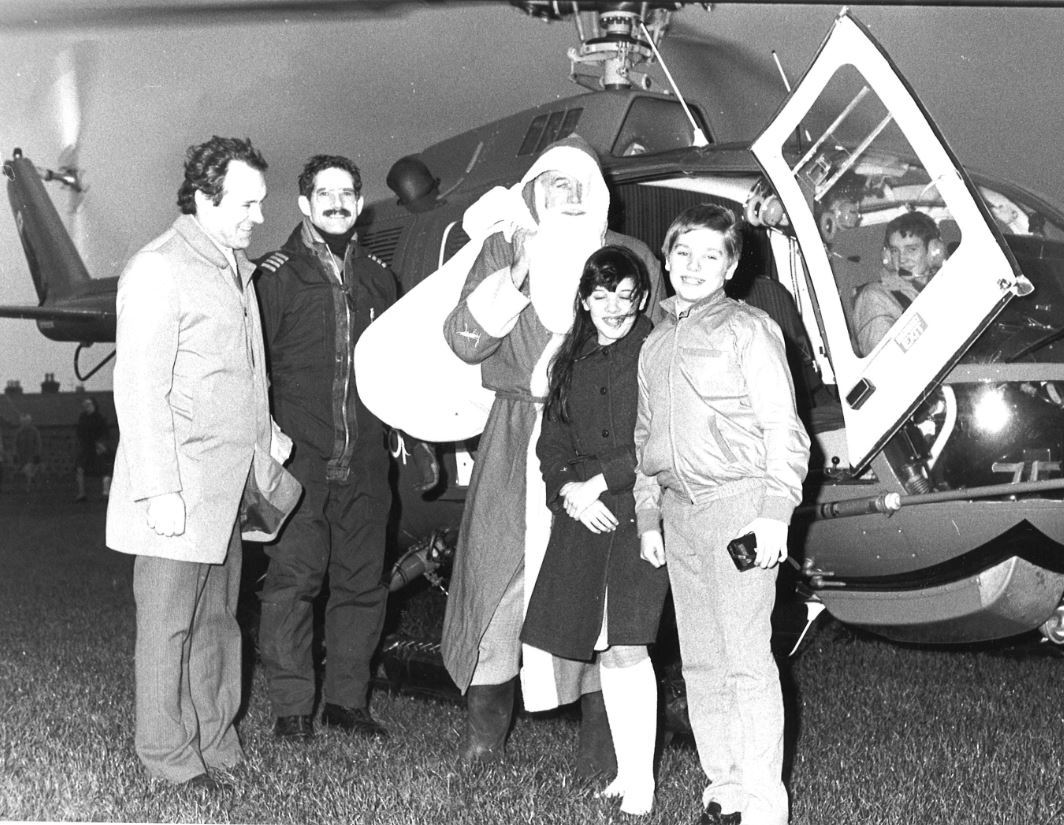 Santa used a helicopter to drop in on Fraserburgh Links. He was met by Bill Maitland, director of Maitland's toy shop, pupils Gary Noble and Vicky Nibloe and Mr Maitland's son, John, who jumped into the cockpit.
15. The time Santa surprised kids by opening a grotto in Eastgate Centre, Inverness in 1987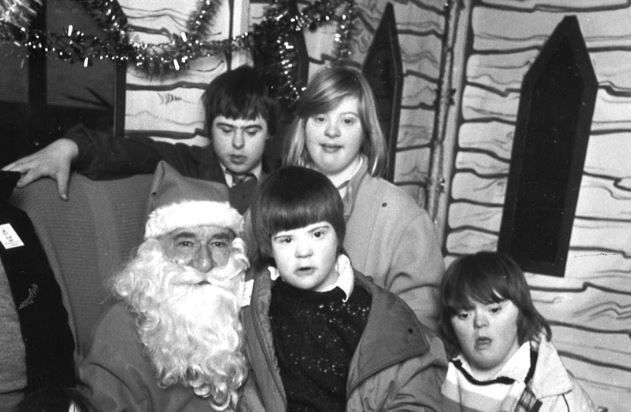 Mr Claus was met by youngsters from Villas 1A and 1B at Craig Phadrig.
16. The time Santa made north-east triplets day by visiting them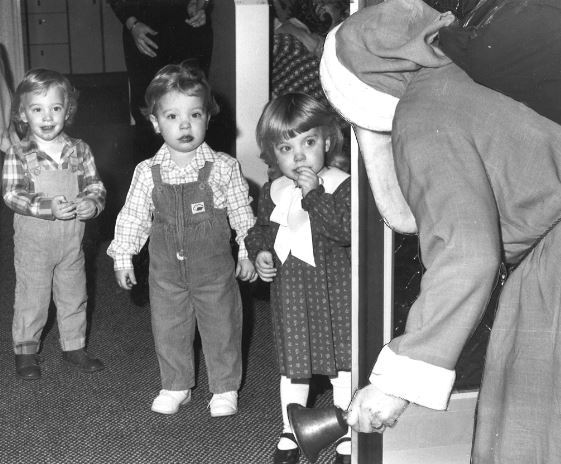 The wonder of Christmas was written on the faces of Westhill triplets faces. Gavin, Callum and Victoria McPherson couldn't believe their eyes when Santa arrived on their doorstep.
17. The time Santa joined north-east residents as they did their Christmas shopping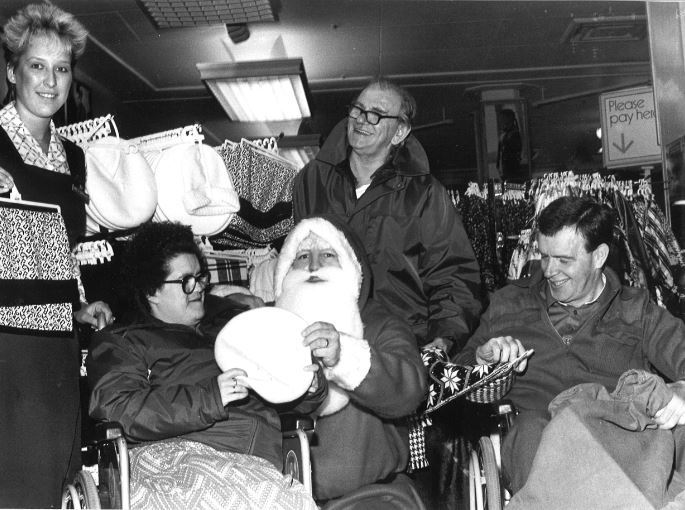 St Nick was joined by M&S deputy supervisor Anne Copland, Cathy Thain, Alex Howie and Winston Clark in 1986.
18. The time Santa set up shop in House of Frasers in 1979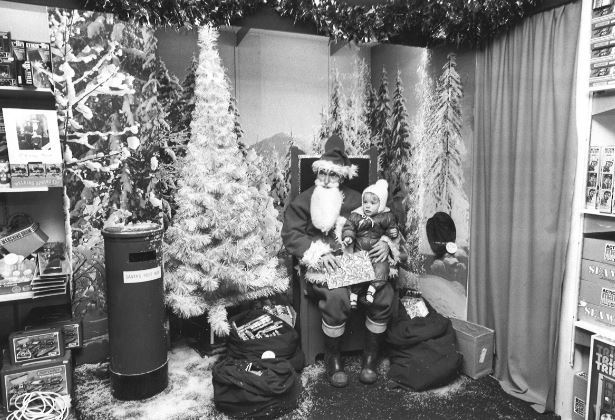 The grotto was full of festive features at the Union Street department store.
19. The time Santa appeared at Inverness Museum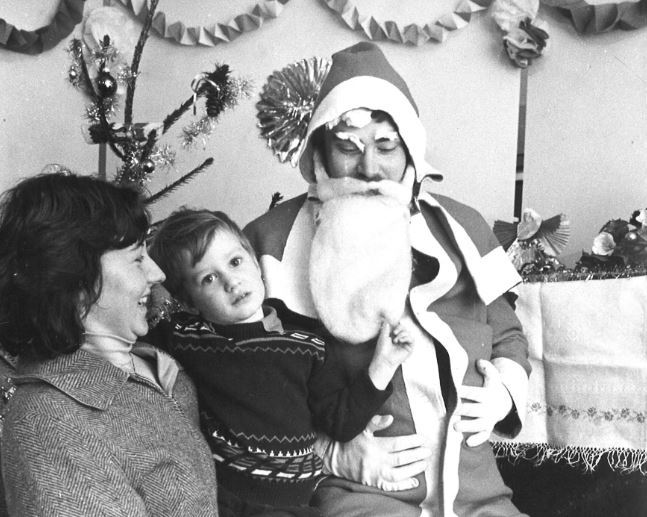 Stuart MacLennan joined Santa and mum Shona at the exhibition in 1980 on symbols of Christmas.
20. The time Santa accepted a hand-delivered Christmas letter in 1991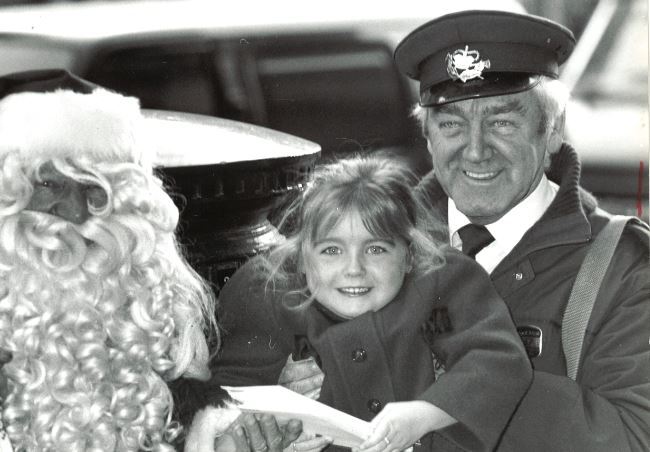 Laurie Hepburn of Bridge of Don joined her postman Harry Booth to make sure her letter was posted – only to be given the chance to give it to Santa herself.
21. The time Santa was the VIP guest at the Wick Tufty Club Christmas party in 1970.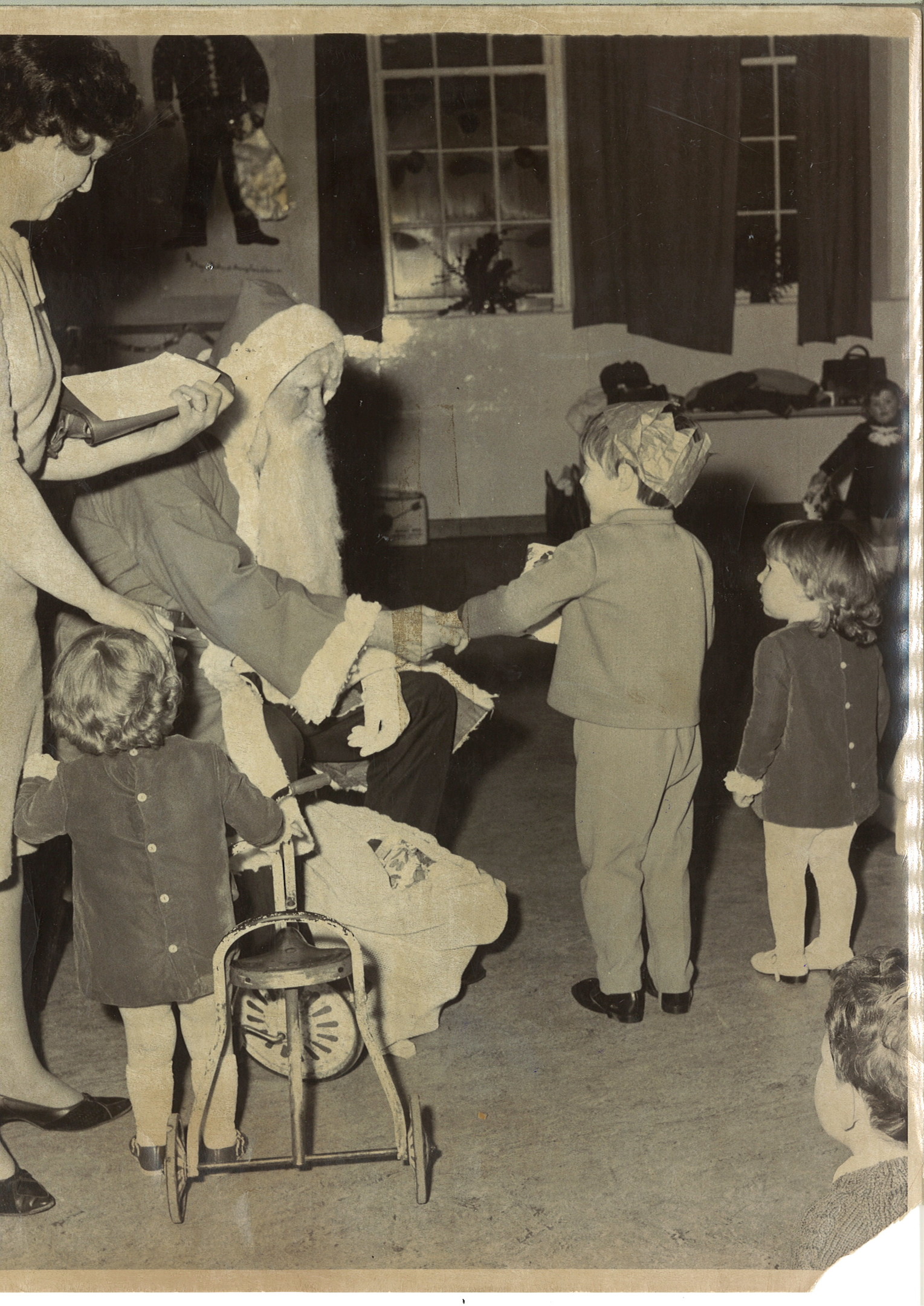 Toddlers got some special presents from Santa Claus at the party in the town's Assembly Rooms.
22. The time Santa decided to stop by Dufftown in 1991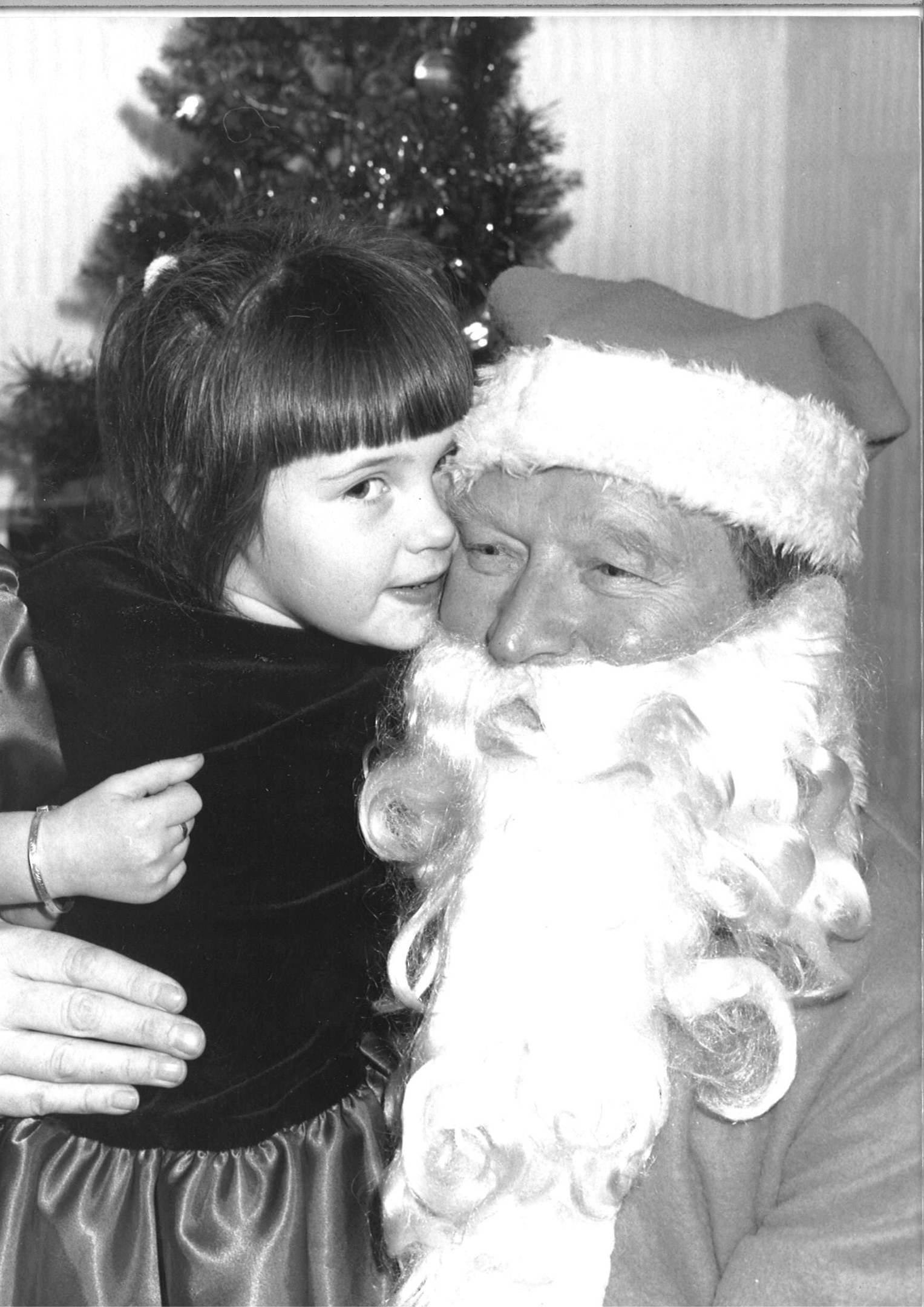 Santa met the kids of employees of the Dufftown Distillery company William Grant & Sons at Dufftown's Commercial Hotel – and Heather Mitchell, pictured, was among them.
23. The time Santa took a break to join toddlers at the Elgin Community High School playgroup's Christmas party in 1992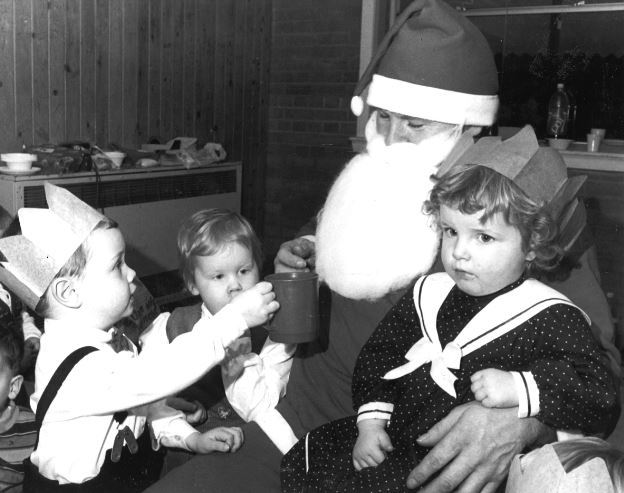 Santa gets a well-earned drink from two year old Barry Malone while Sarah Blackburn tells him what she wants for Christmas.
24. The time Santa visited the Christmas fayre in Forres in 1992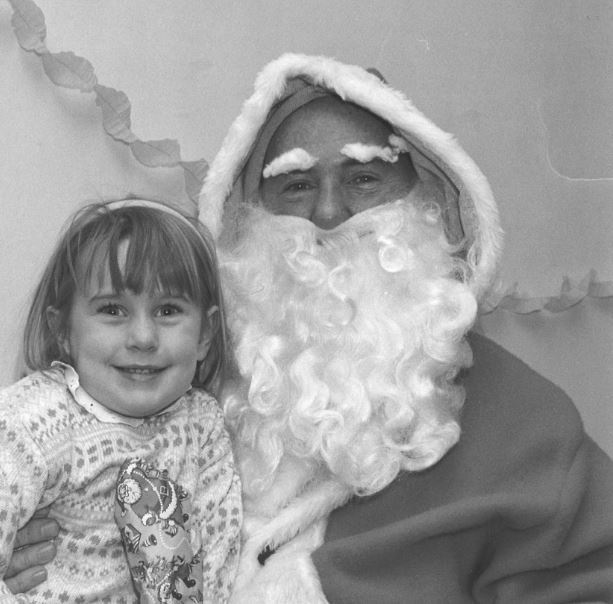 Having a quiet chat with Santa about what she wants to find under her tree is Alison Purves, of Alves.
25. The time Santa was the guest at the 1st Banff Boys' Brigade Company Christmas Fair in 1995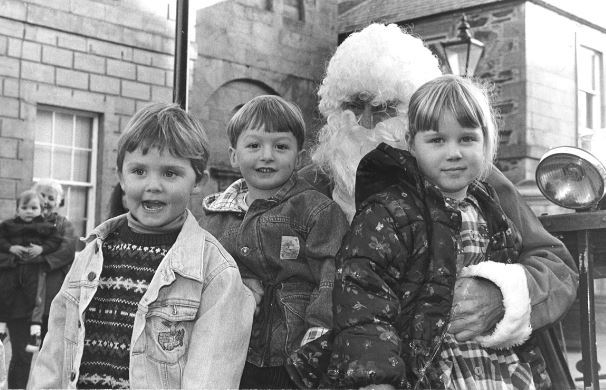 Christopher McDonald, Jonathan Gatt and Louise Nicol led Santa on a tour of the town when he visited Banff.
26. The time Santa surprised shoppers at BHS in 1987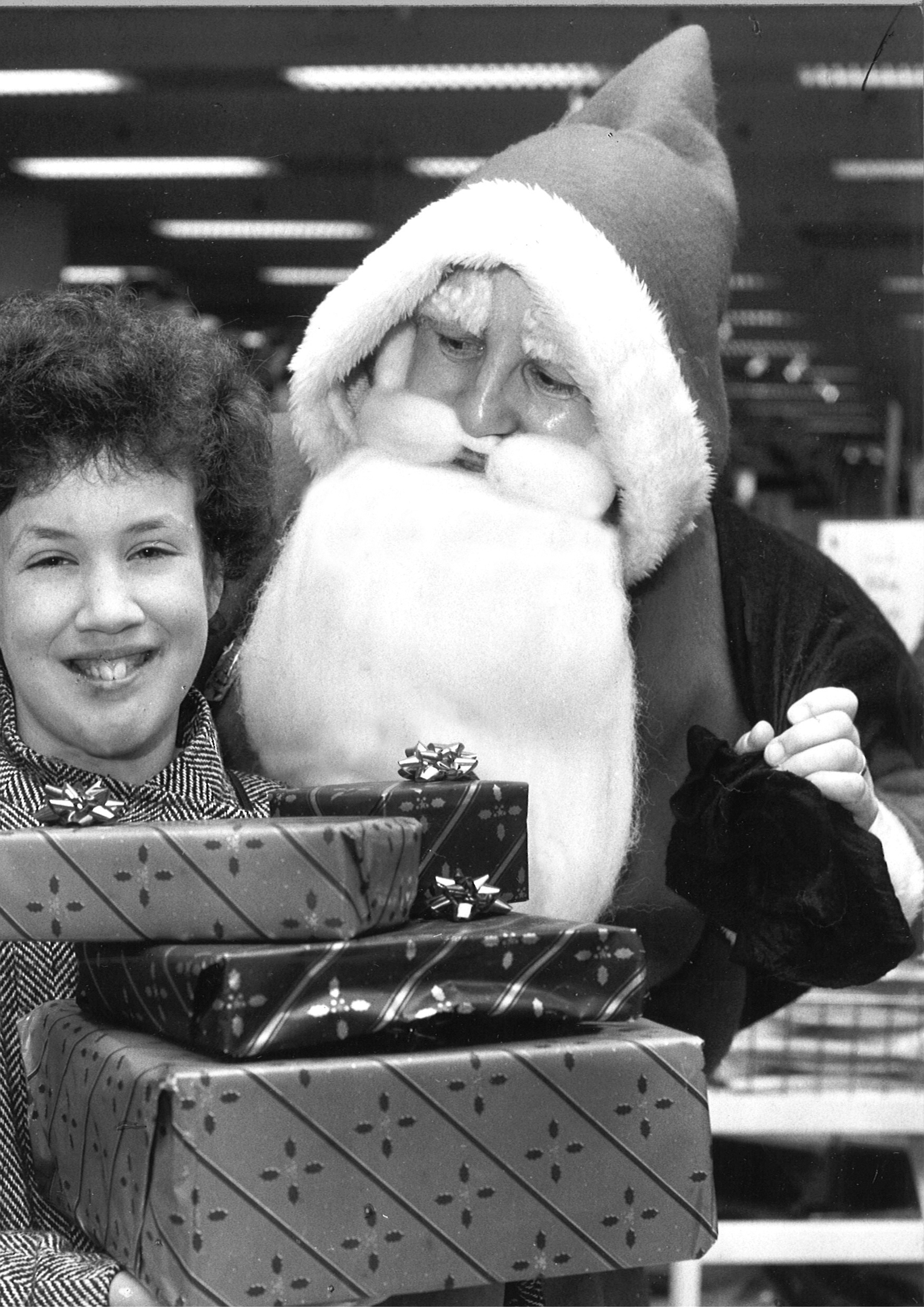 Lisa Wright from Ellon was among those who got some help picking their gifts from Father Christmas.
27. The time Santa took on a new role – the bottle feeder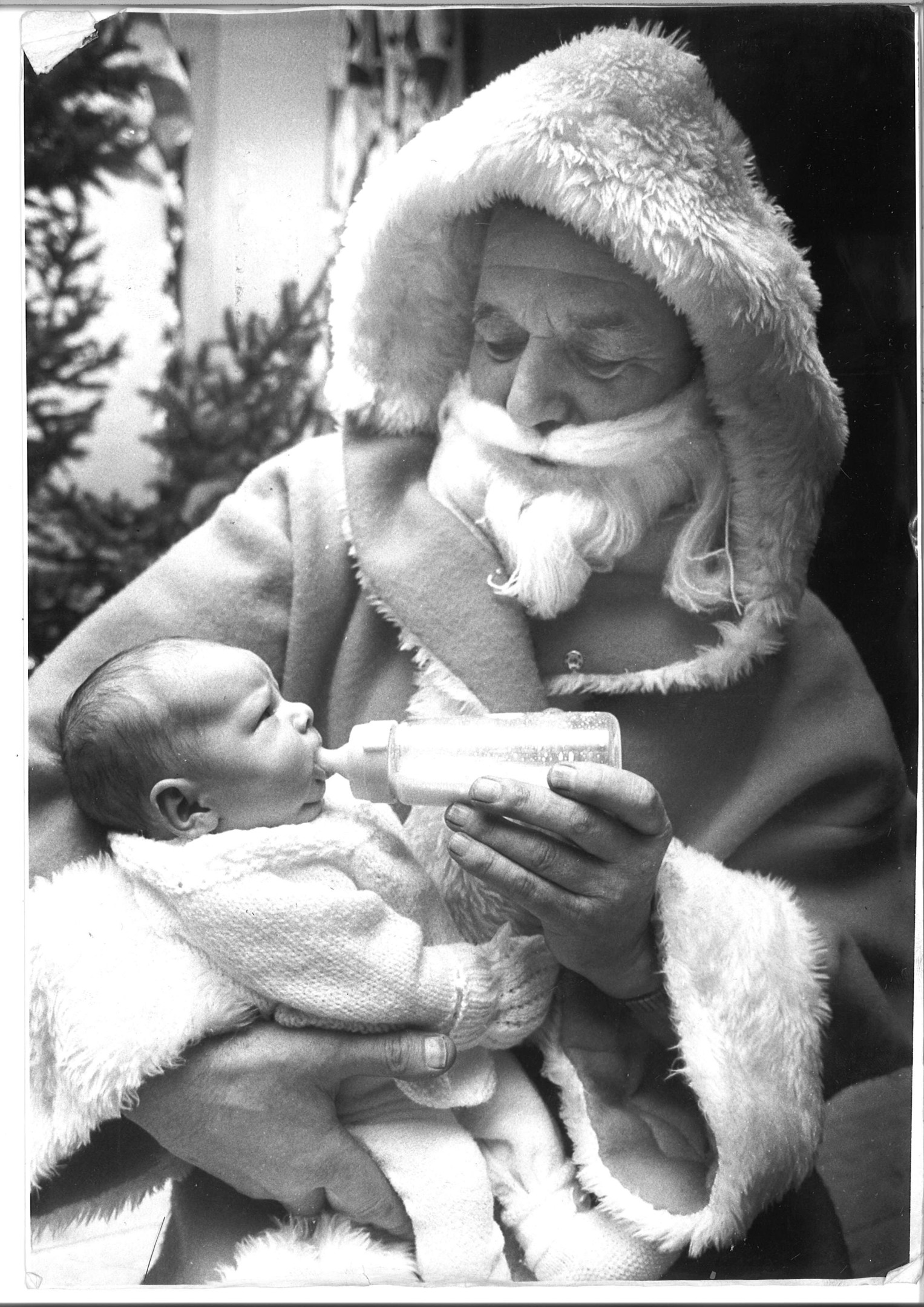 Santa fed baby Caroline Hodgson, of Mastrick, at the Mastrick Mothers and Toddlers Christmas Party in 1983.
28. The time Santa was joined by Leo the Lion for a tour of Aberdeen in 1986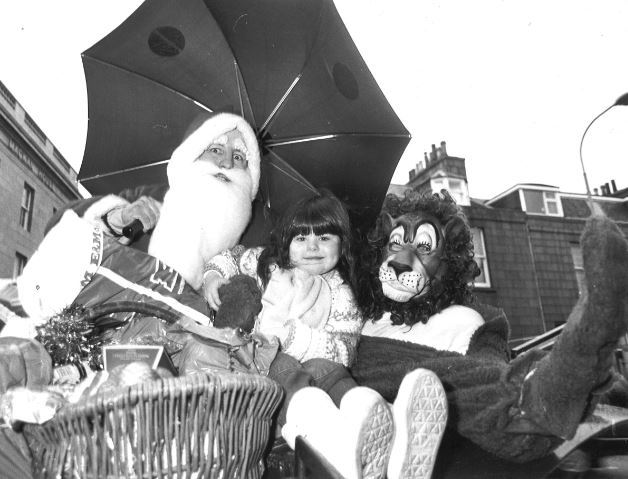 The pair are pictured here with little Leanne Young from Tillydrone.
29. The time Santa swapped his reindeers for a train ride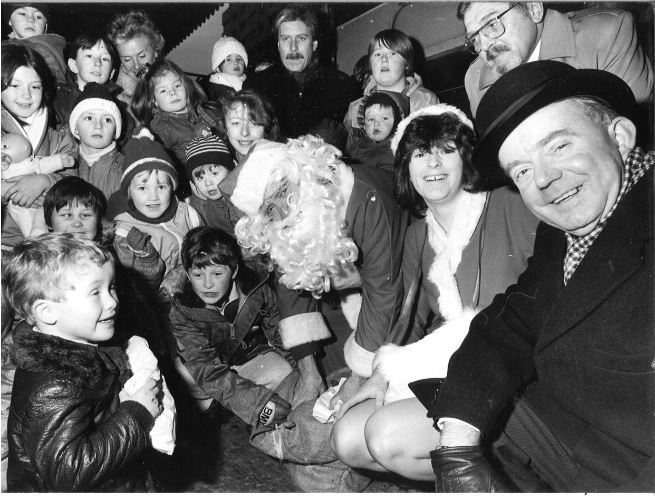 Santa's express parcels service steamed into Aberdeen Join Station in 1985.
30. The time Santa let a girl from Ellon talk to Rudolf and friends in 1979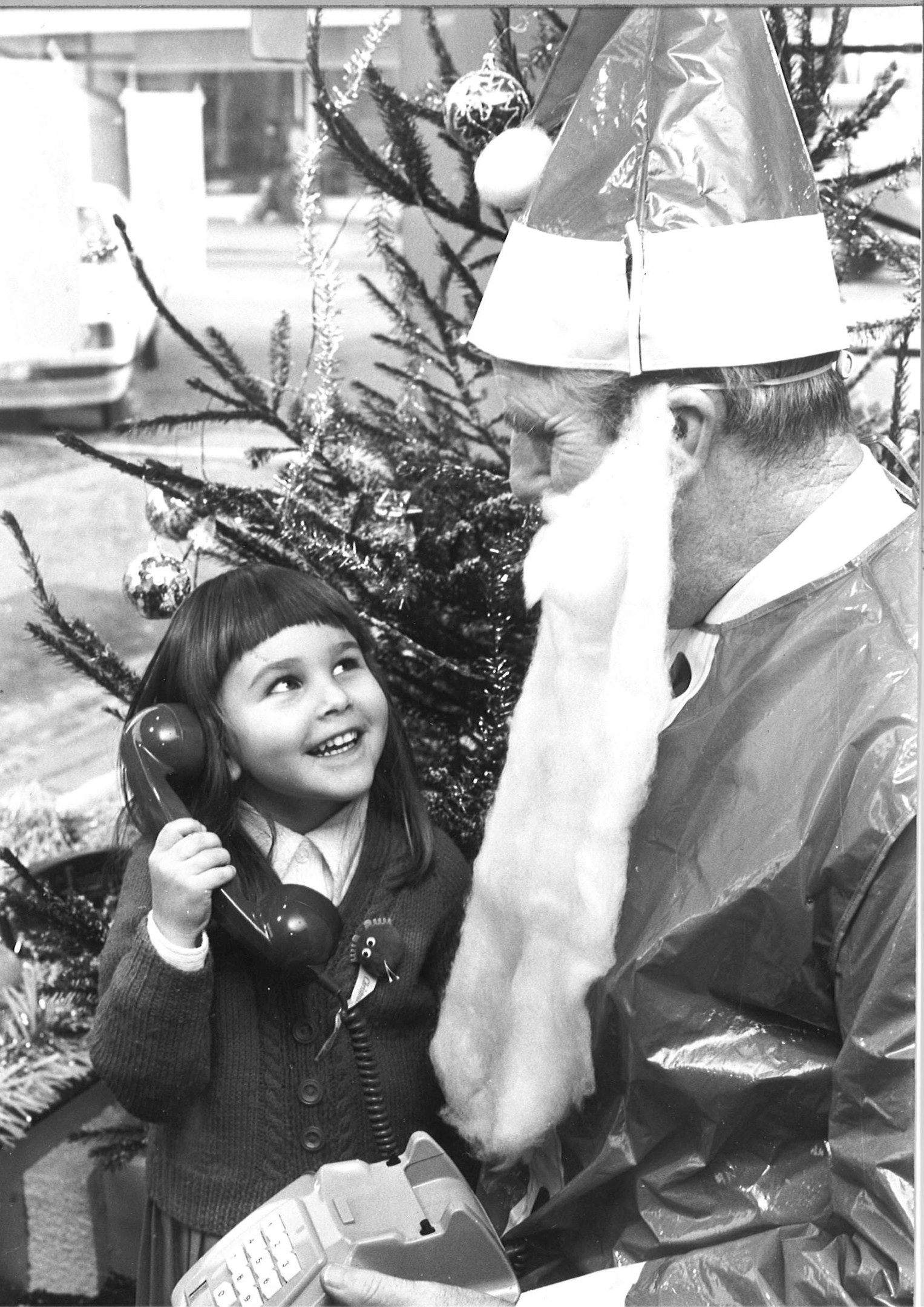 Jill Ritchie got an extra special gift when she visited Santa  – she got to speak to her friend Rudolf.
31. The time Santa collected letters from pupils at Aberdeen's Waldorf School in 1984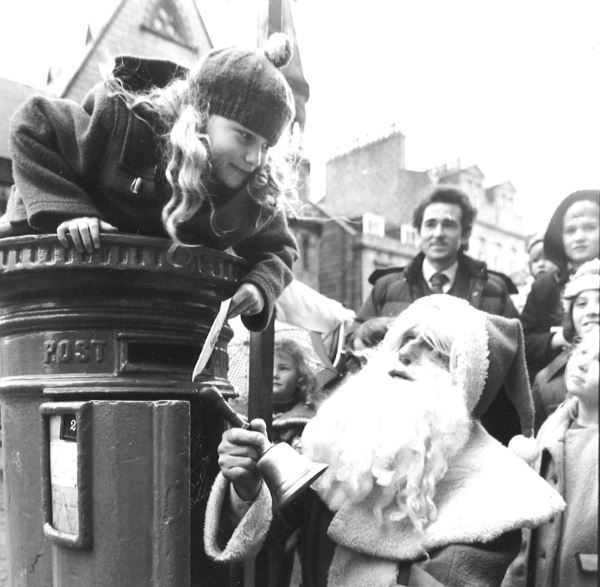 Making sure her letter is first in the queue was Kirsty Younie.
32. The time Santa was spotted on a horse-drawn carriage in Aberdeen in 1985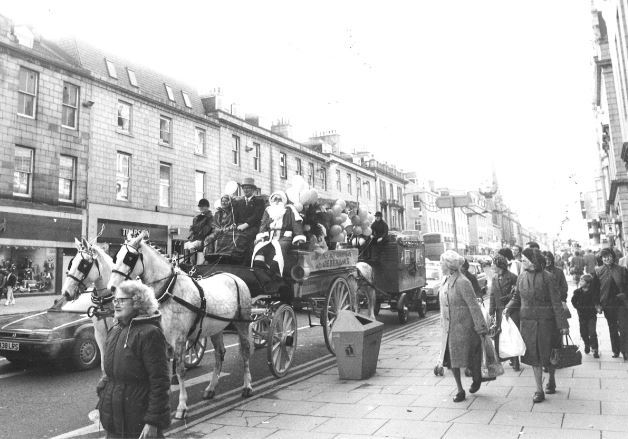 Seated on a 14-seater brake drawn by two dappled mares, Santa made his way to the city's Trinity Centre.
33. The time Santa helped shoppers get the perfect gift at Aberdeen's Norco House in 1978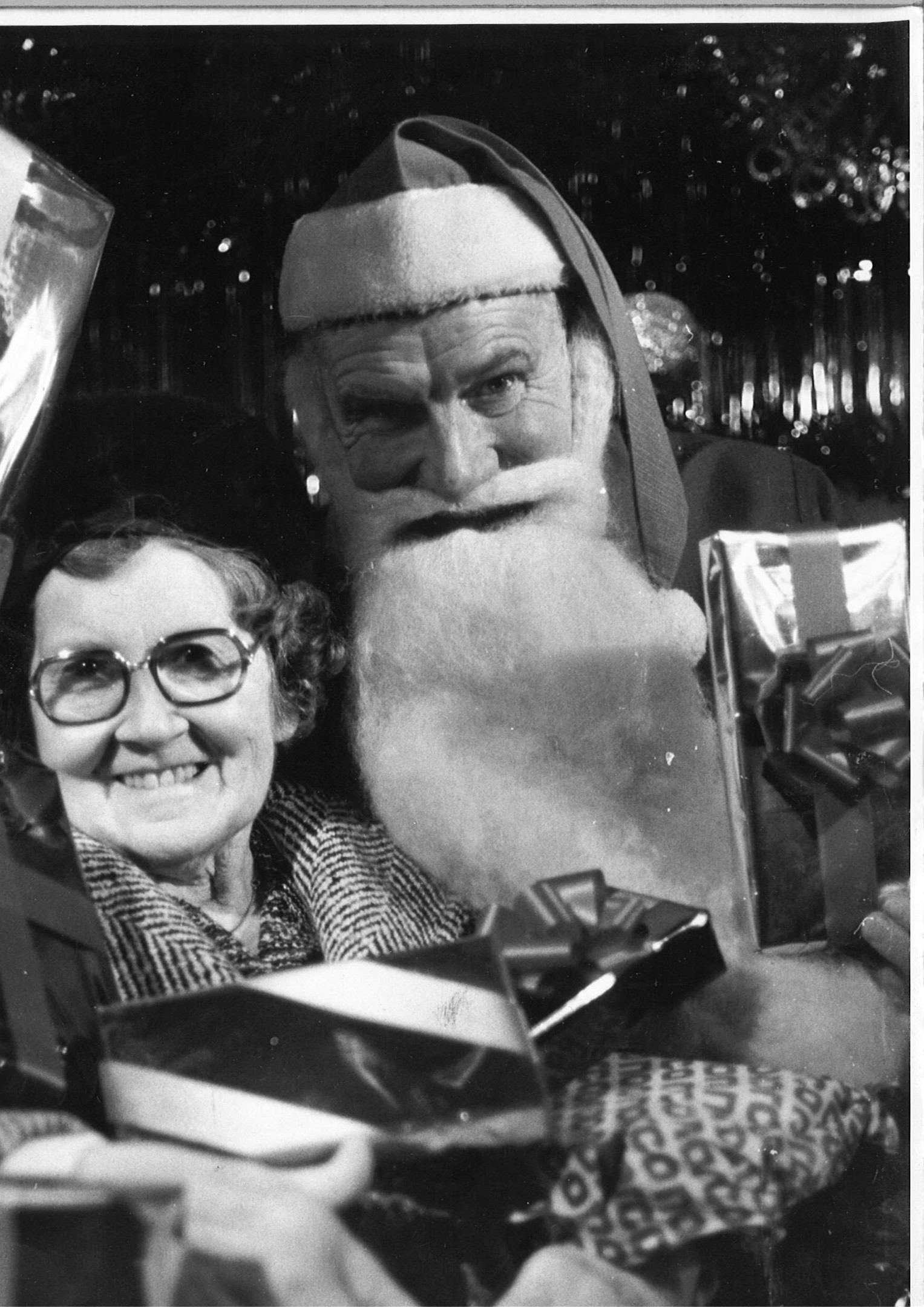 Violet McDonald, a patient at Woodend Hospital's Glenburn Wing, met Santa when she did her Christmas shopping at Norco House.
34. The time Santa visited the Aberdeen School for the Deaf in 1978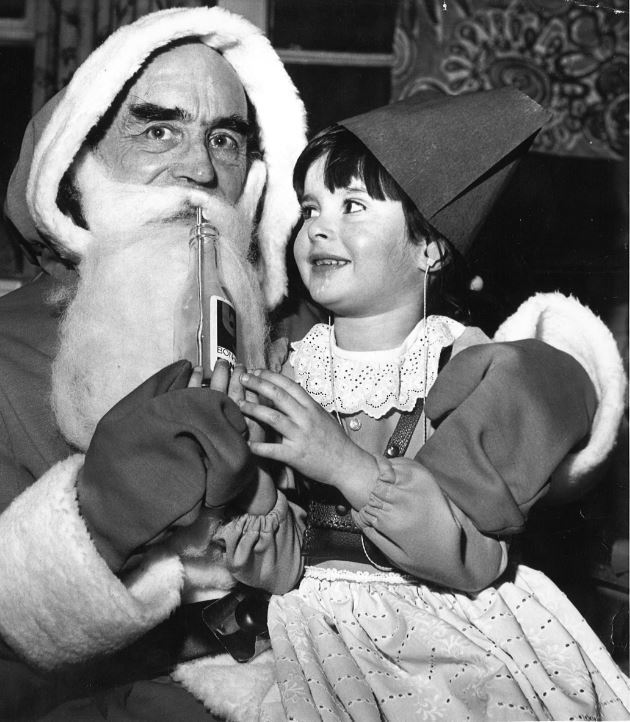 Little Louise McLeman joined Santa while he took a break from handing out gifts.
35. The time Santa met children outside Littlewoods in Bridge of Don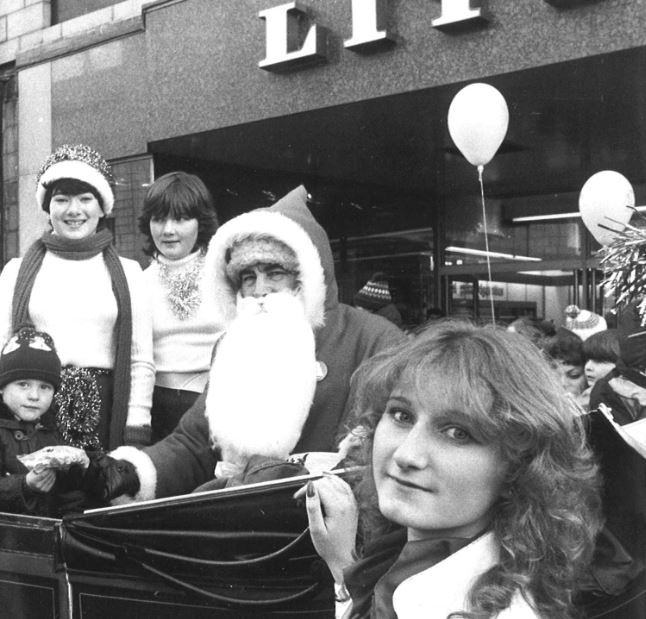 Santa was joined by four year old Jason Bruce during his visit to the north-east in 1982.