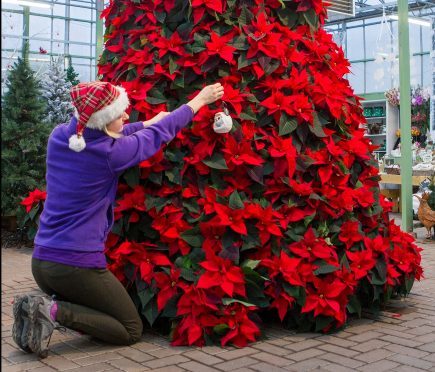 A creative gardener has made a glowing red Christmas tree made almost entirely of beautiful poinsettias.
The festive tree made of flowers has been pictured at a Scottish garden centre where the plants are sold to be used as decorations.
Carolyn Spray, 48, who lives and works at the Pentland Plants garden centre in Loanhead, Midlothian, said her team are prepared for Christmas.
She said: "We have grown more than 60,000 poinsettia plants this year. We're not supplying the supermarkets, only other garden centres.
"We have to grow the poinsettia plants in huge greenhouses. Luckily we can do it at the garden centre.
"This Christmas tree is a lovely way of showing how the poinsettias can be used for decoration."
Poinsettia plants are native to Mexico but are hugely popular around the world due to their use as Christmas decorations.
Carolyn has made sure people can buy the plants no matter what their colour preference is.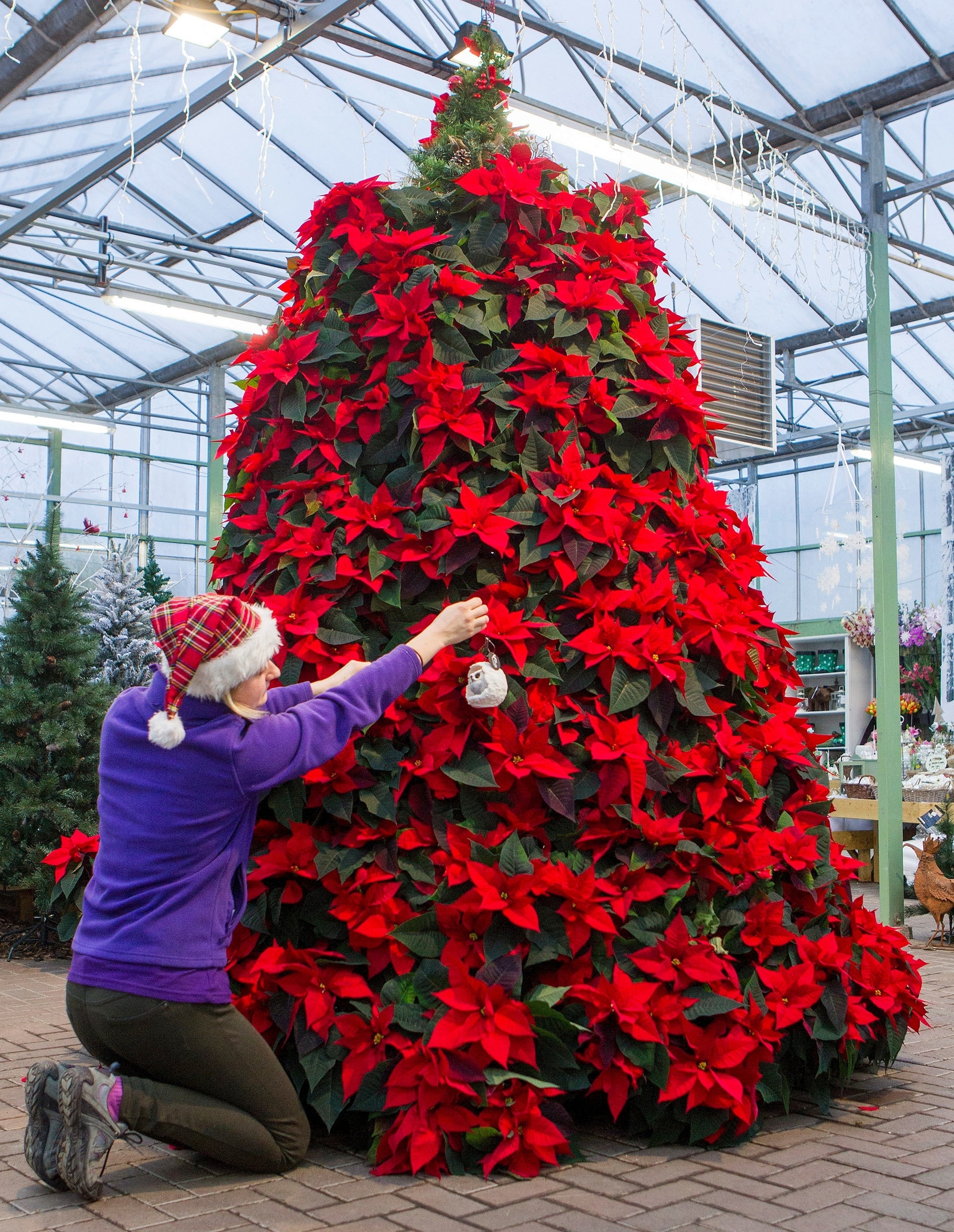 She said: "The plants are still a really popular thing to have at Christmas and the good thing about buying them from garden centres is you can get them in different colours.
"Red is obviously the most popular colour for the plants at Christmas but after that, white is probably the most popular one for customers."
Despite the thousands of red poinsettias that are grown by Carolyn and her team each year, she won't be using them in her own decorations.
She added: "I am using white poinsettias for my own Christmas decorations this year. I have been looking at red for so long that I'm glad to have a different colour."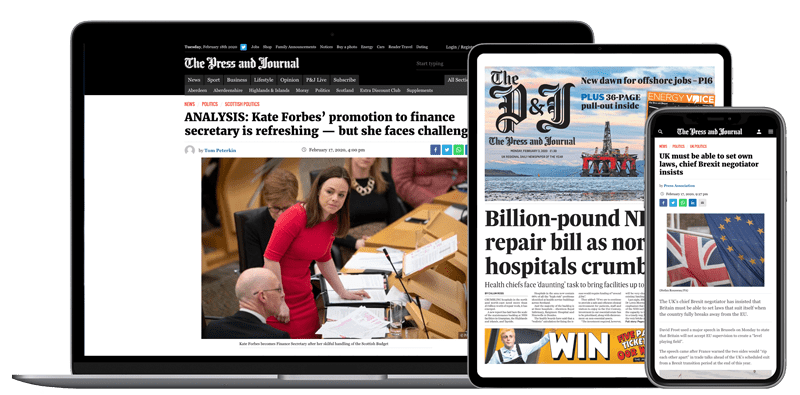 Help support quality local journalism … become a digital subscriber to The Press and Journal
For as little as £5.99 a month you can access all of our content, including Premium articles.
Subscribe