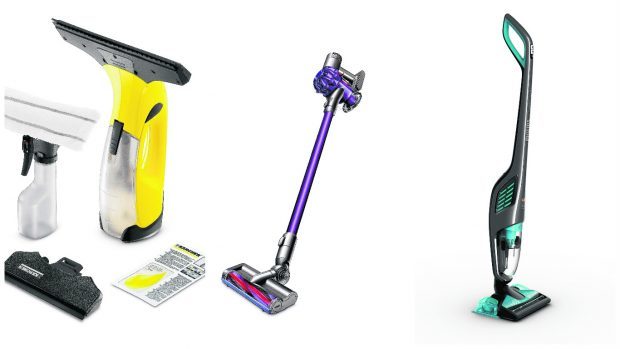 Give your home a fresh start after the Christmas rush with these handy cleaning gadgets.
1) KARCHER WV2 PREMIUM WINDOW VAC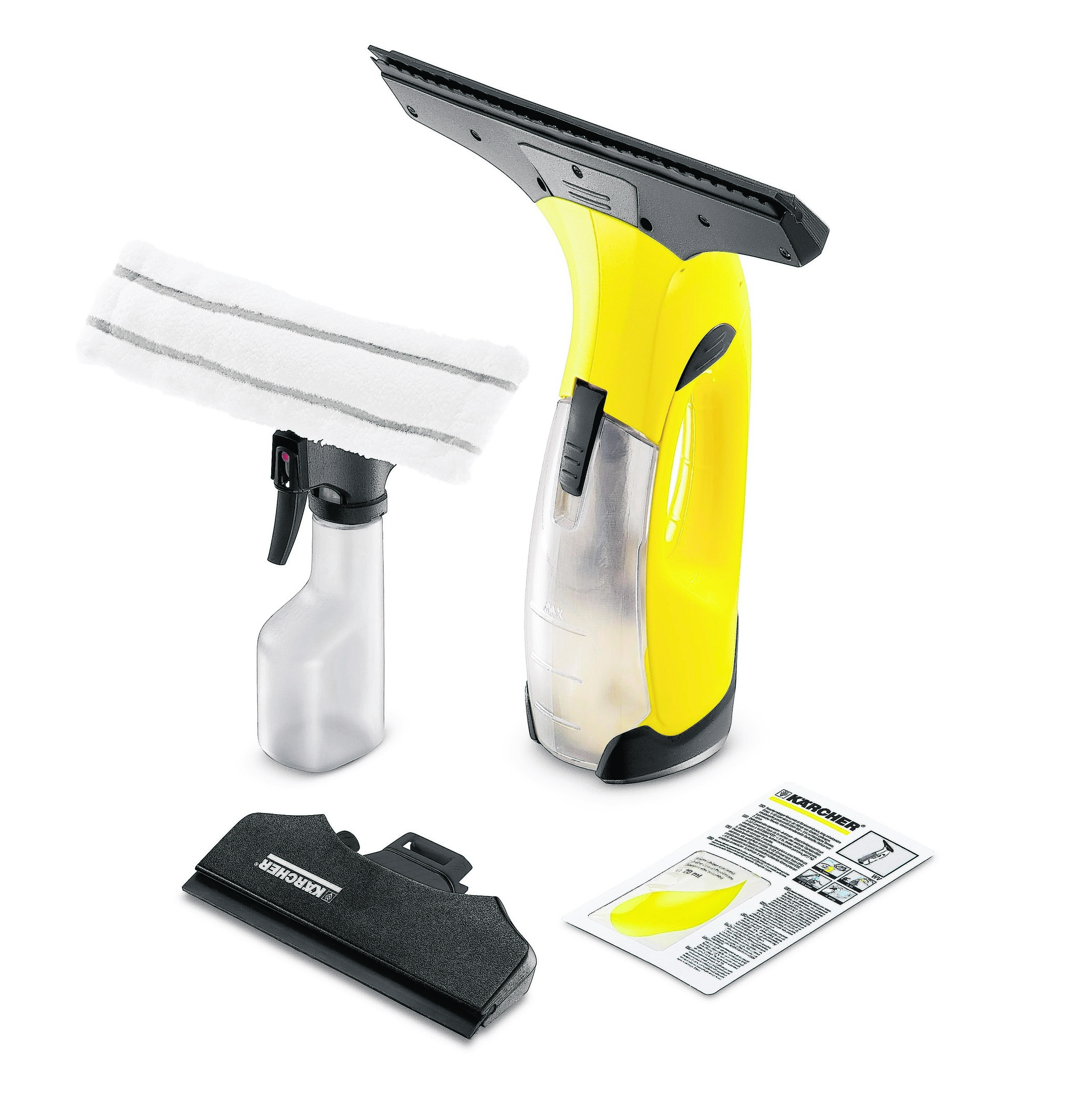 Snowflakes and artificial snow spray look pretty on windows to begin with, until, that is, you come to remove it.
Couple that with paw prints from eager children looking out for Father Christmas and you can kiss goodbye to smear-free windows.
But who besides the biggest George Formby fan wants to clean windows over the Christmas period? Well, one way to reduce effort spent on this task is to use this gizmo.
Leave it on to charge for a few hours and you'll have 25 minutes to suck the dust and debris from your windows, as well as removing excess water and condensation.  £79.99, www.kaercher.com
2) ECOAIR DC18 COMPACT PORTABLE DEHUMIDIFIER, 18 L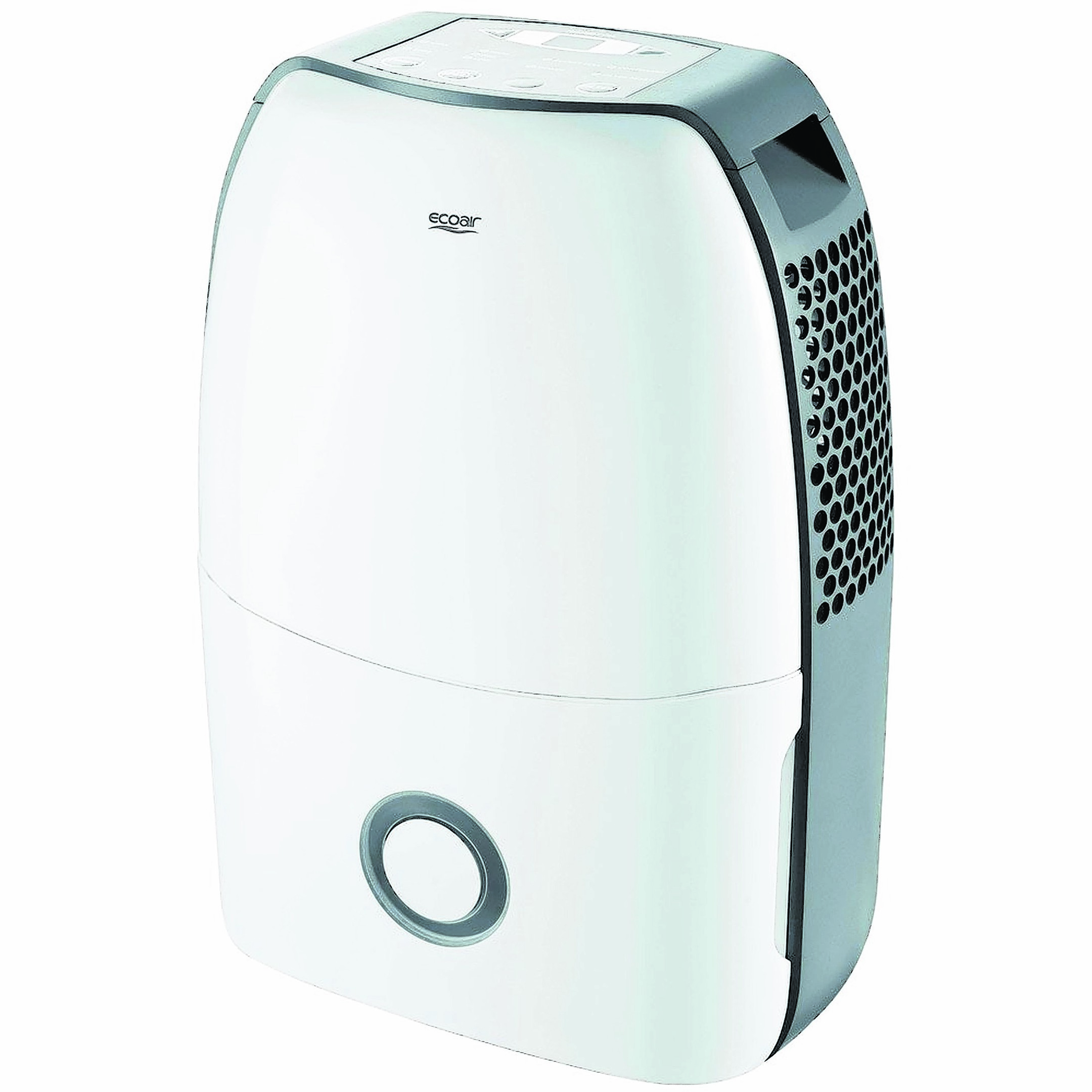 When the weather dips and there's little incentive to crank open the windows, condensation can fester.
While this dehumidifier is pretty large, standing at 52cm tall, the tank holds 3.5 litres of water and should help reduce damp. Plug it in to the mains and select from the settings – eco dry, four-hour sessions – and it'll draw the moisture from the air to prevent mould forming and bacteria from growing.
It's also doubly handy for cutting down on drying time if you have a bundle of laundry to air. £129.98. Buy it here. 
3) ROBOTIC VACUUM CLEANER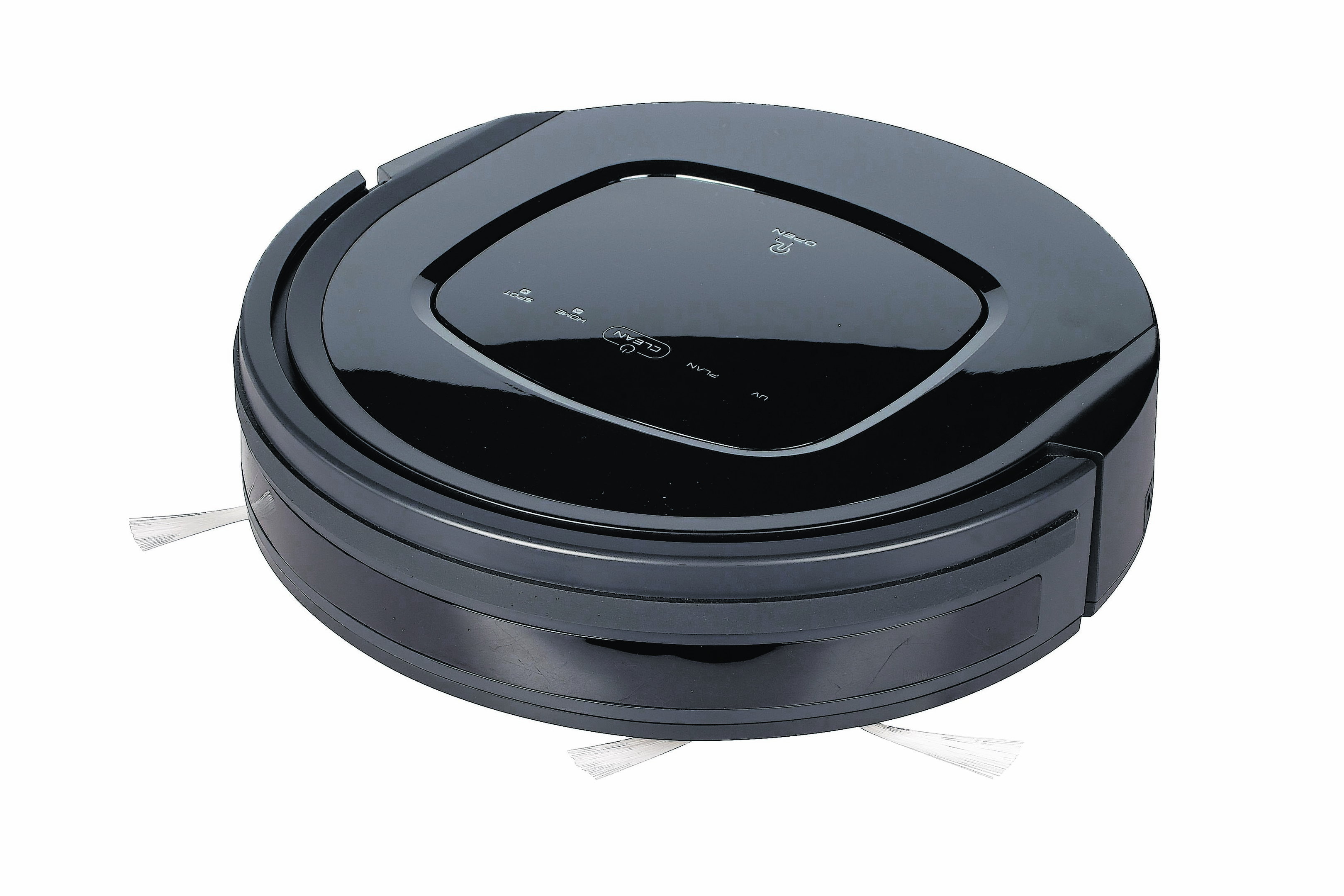 Robots can get a bad press, but not when they're cleaning your house for you. This miniscule Robotic Vacuum Cleaner has brushes attached to its sides so it can reach, and suck up, dust in pesky places.
Two AA batteries will power the remote and you'll need to charge the vacuum by mains before use. Once charged, you're free to lounge on the sofa and direct the vacuum via the remote control, while the machine does the hard work for you.
There are four modes, including a zig-zag function to weave in and out of any trees, presents or people standing in the way of it, and a clean floor. £99.99, Maplin. Buy it here. 
4) DYSON V6 ANIMAL CORDLESS VACUUM CLEANER, PURPLE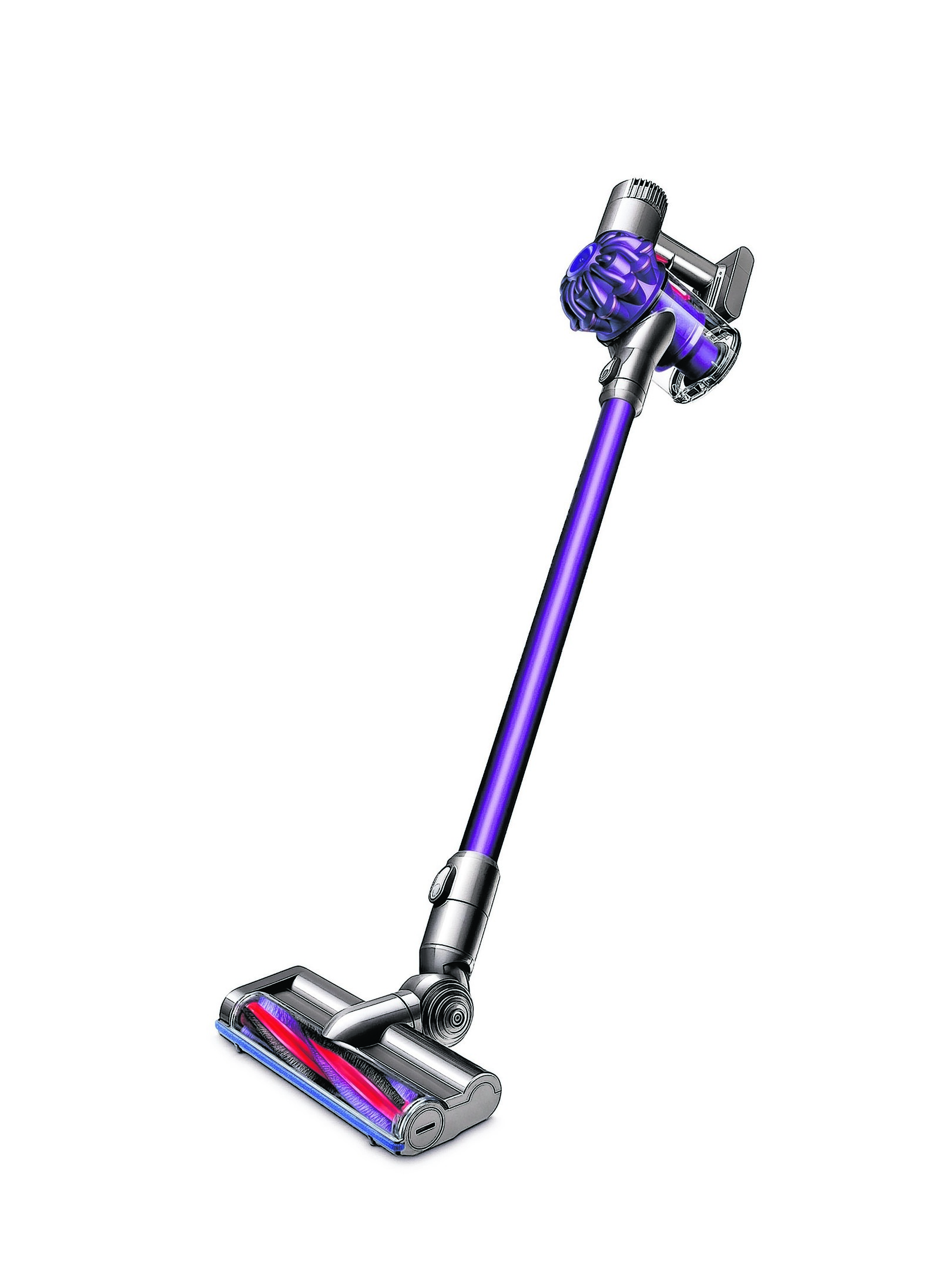 Dust and Christmas detritus has a way of getting into the tiniest of cracks, which is where this Dyson cordless vacuum comes into its own. You'll need to charge it up before use, but then you're free from leads and wires to roam rooms hunting out dust.
Select a nozzle and let the Dyson pick up the slack when it comes to skirting boards and hard-to-reach places. £199.99, Currys. Buy it here. 
5) BOSCH SPS59T02GB FREESTANDING DISHWASHER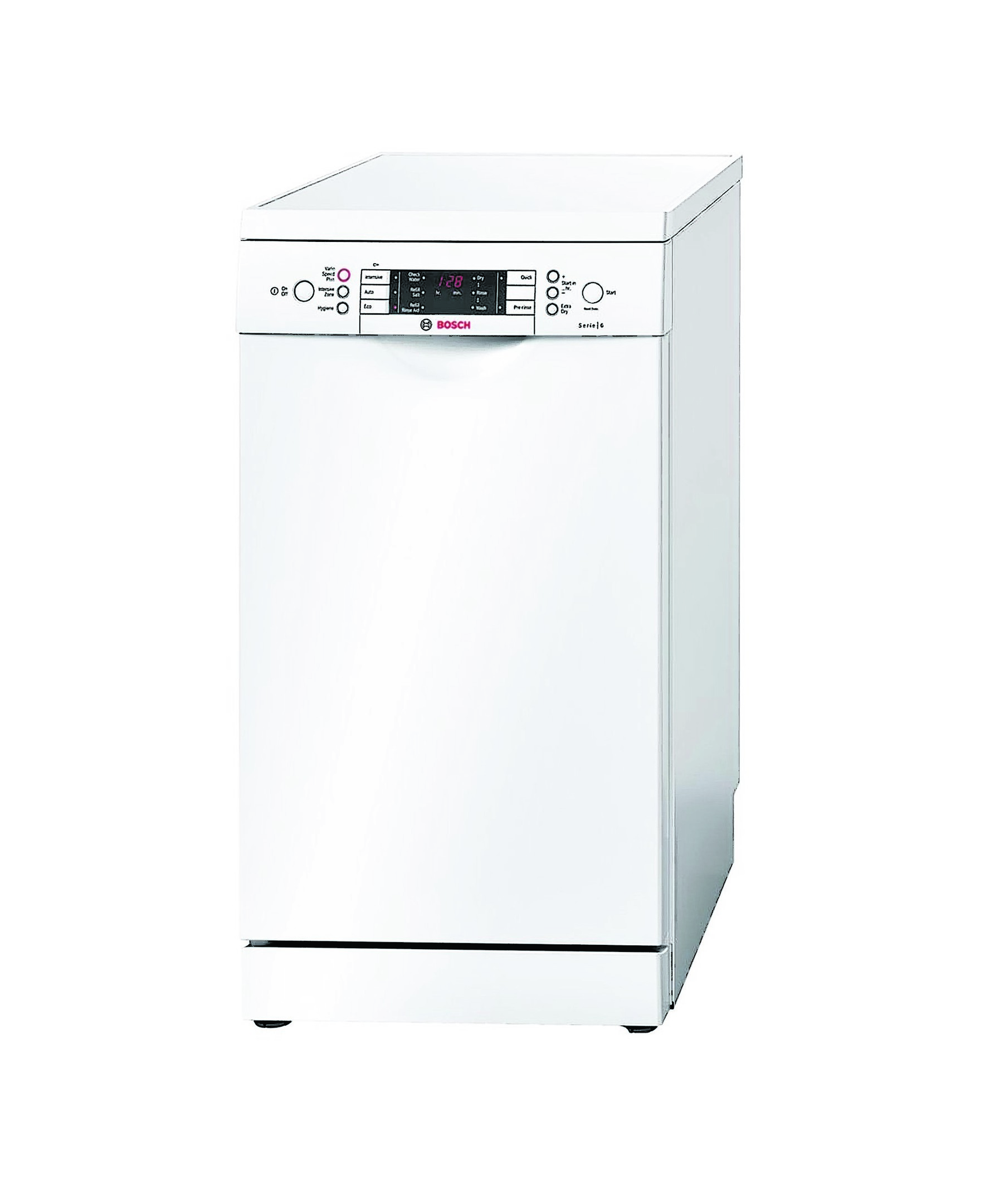 Festive entertaining comes with its own chores. For every meal, snack and sweet treat, there's a utensil, tray or bowl needing a good rinse afterwards.
Unless you have a diligent band of washer and drier-uppers at the ready, a dishwasher is an expensive but helpful solution.
Although slimline, this dishwasher has adjustable shelves so you can load up bigger crockery and pans. A handy function is the timer which displays how long is left on the cycle, so you can prepare to stack your next batch. £389, John Lewis
6) Handy – Free, iTunes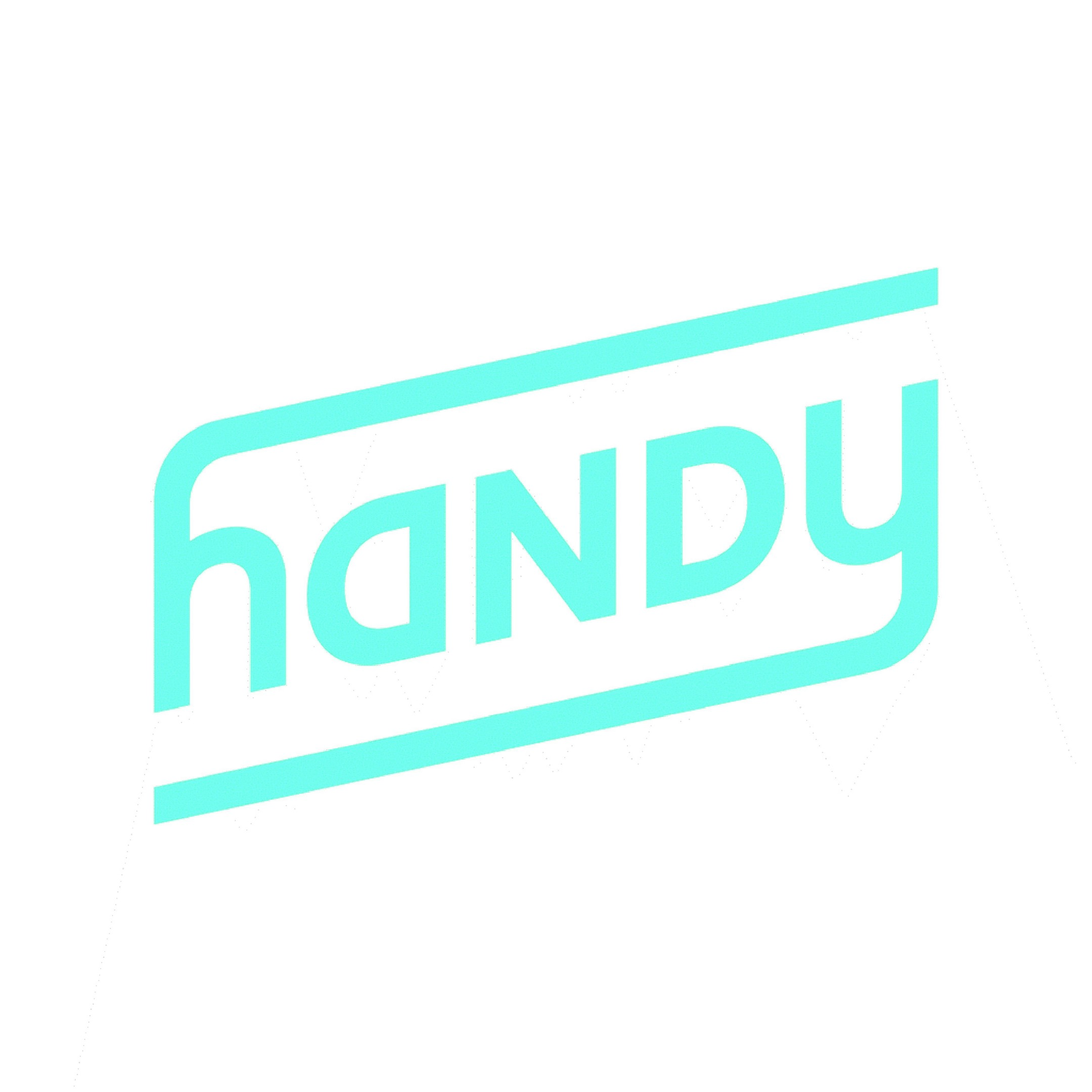 If the idea of cleaning up after the festivities is too horrific, Handy has the solution. The app lists local cleaners and handy men and women available to help you get your house spick and span.
7) PHILIPS FC6402/61 2-IN-1 WET AND DRY CORDLESS VACUUM CLEANER AND MOP, PET AND ANTI-ALLERGEN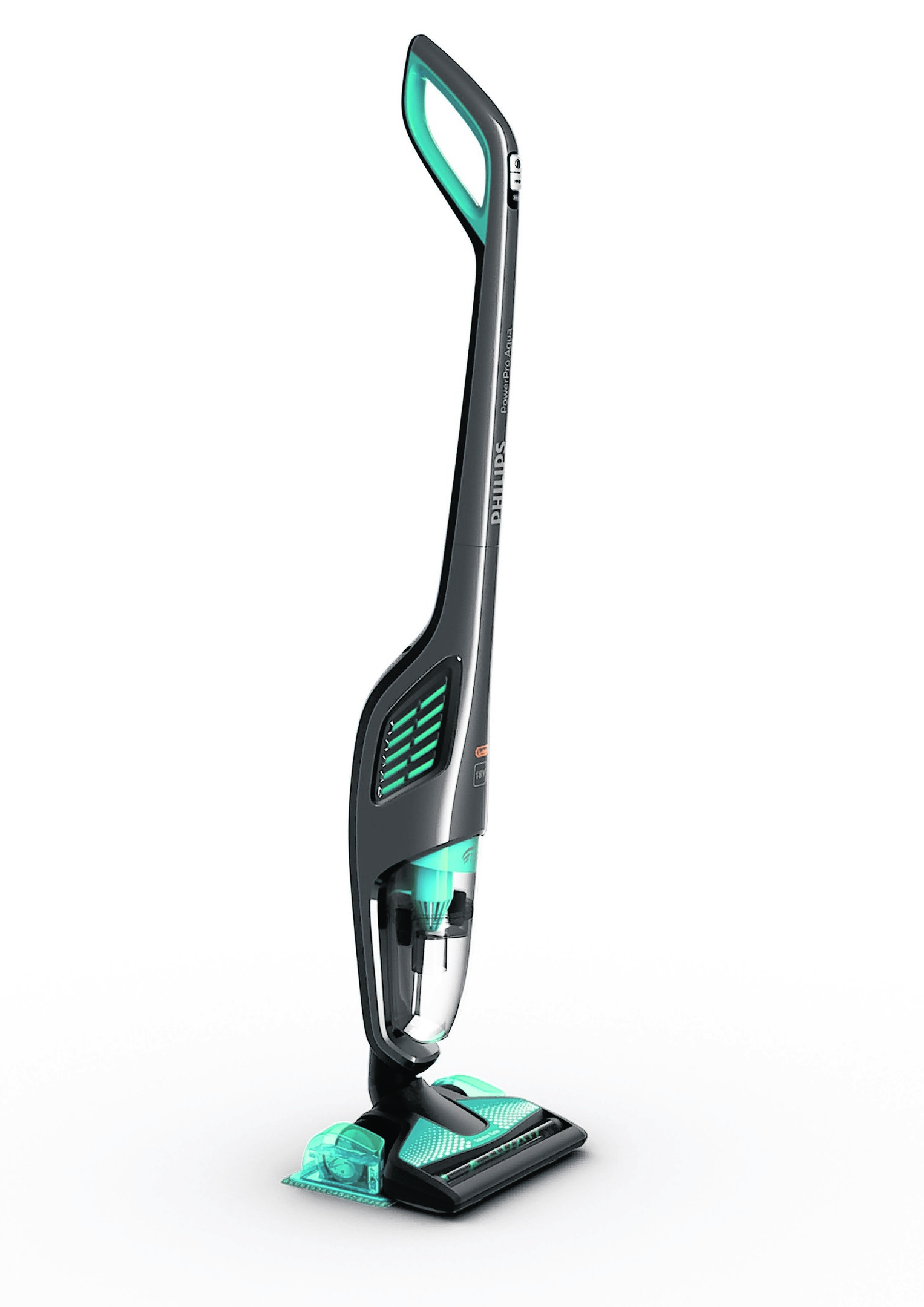 With extra people around, as well as decorations and presents, Christmas can be a drain on space. As far as multi-tasking space-saving cleaning gadgets go, this 2-in-1 mop and vacuum cleaner could be the solution.
To mop, you fill the detachable water tank, add detergent – if you want to – and then use either the normal or turbo setting to clear away spillages, footprints and mess.
To use as a vacuum, flip the switch, remove the tank and absorbent pads and Hoover away. Each charge gives a good 40 minutes' cleaning, which hopefully should be ample time to restore your floors. £209.99, Amazon. Buy it here.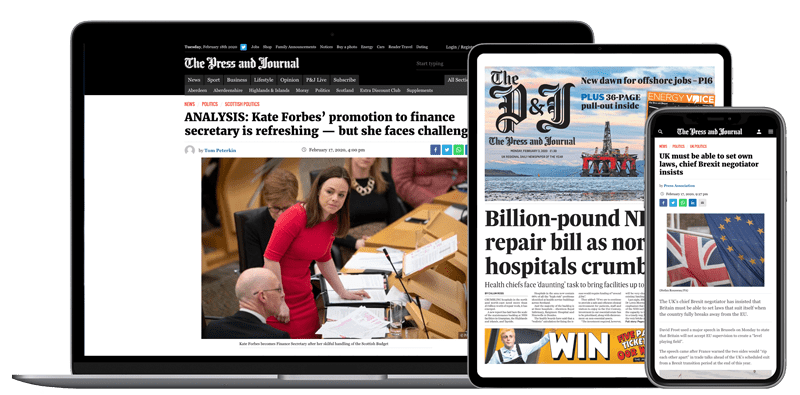 Help support quality local journalism … become a digital subscriber to The Press and Journal
For as little as £5.99 a month you can access all of our content, including Premium articles.
Subscribe