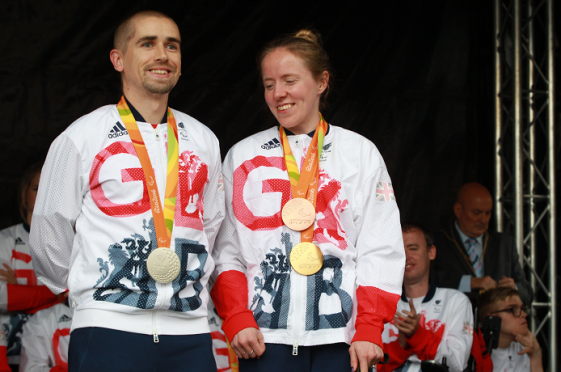 They are the golden newly-weds of British cycling who now have matching gongs – but maybe not the couple you think.
While the headlines are stolen by Jason and Laura Kenny, it has also been a stellar year for Lora Fachie – standing atop the podium and then marrying Aberdeen Paralympian Neil.
"I couldn't be outdone by him for long", she jokes about the MBE, awarded after she won gold in the Tandem B 3km pursuit final.
It will not be the excuse for another party though as the pair bring a close to an incredible period and start to get back to the serious business of training.
"We've been celebrating for the last three months; I'm all celebrated out," she said.
"My parents are more excited about it than me. They cannot wait to tell everyone."
She says it is no surprise that teammates get hitched given the amount of time they spend together training – and the distinct lack of social life.
Mr Fachie, whose parents still live in Bridge of Don, was made an MBE after the 2012 Games in London, where he was crowned a Paralympic champion.
The pair were unable to travel to the Granite City over Christmas as Mrs Fachie's former guide dog Libby couldn't fly as she has retired and become a family pet at their home in Altrincham.
Liverpool-born Mrs Fachie has also conceded defeat in her bid to compete on the same team as her husband at the Commonwealth Games.
"I've been trying and trying to get Scotland to adopt me," she reveals – but has been told they would have to move north of the border from Merseyside, something that's not on the cards.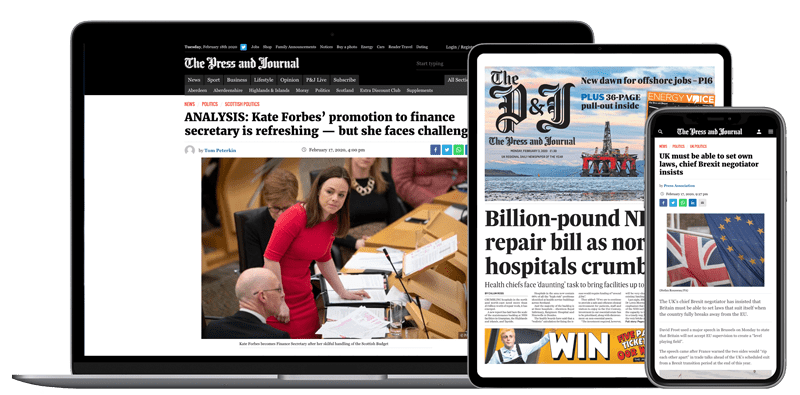 Help support quality local journalism … become a digital subscriber to The Press and Journal
For as little as £5.99 a month you can access all of our content, including Premium articles.
Subscribe