A student's New Year's Eve celebrations ended in chaos when he fractured his spine in a horrific head-on smash in Aberdeen city centre.
Lloyd Jack is still recovering in Aberdeen Royal Infirmary following the two-vehicle crash which happened on Riverside Drive, close to the Queen Elizabeth Bridge, at 4am on Sunday.
The 21-year-old was front seat passenger in a black city taxi when it was in collision with a grey car.
Yesterday police confirmed a 27-year-old man – understood to be the driver of the grey car – had been charged in connection with the incident and that he would appear in court in due course.
Mr Lloyd, who lives in the Aberdeen Harbour area and studies business information technology at Robert Gordon University (RGU) said: "It all happened so quickly.
"I saw the car coming towards us and a split second later we crashed.
"I was stuck in the car and the fire brigade had to bash the door open to get me out.
"I couldn't really take it all in at the time.
"I can remember being put into the ambulance.
"It was a really shocking experience."
Mr Jack, who originally hails from Fraserburgh, where he works part-time for family firm Jack Fish Company, was on his way to a party with friends Ruairi Gray, Chris Dick and Mike Everett when disaster struck.
Fellow student Mr Gray was in the back seat of the taxi and escaped with minor injuries.
He said: "I just saw the car come under the bridge and the next thing we knew it had hit us – there was not even a split second before the impact.
"The taxi just stopped dead and spun round so it was facing the wall rather than the road.
"Two people walking past called the emergency services.
"We got out of the car and checked the driver of the other car was alive and then went back to help Lloyd.
"He was stuck and he was just very confused as to what was going on."
Mr Lloyd, who also has a badly battered knee, is expected to make a full recovery but will remain in hospital for several more days.
He hopes to be well enough to sit his upcoming university exams on January 10.
He added: "I am just so shocked this has happened – it is really not a good way to start the new year."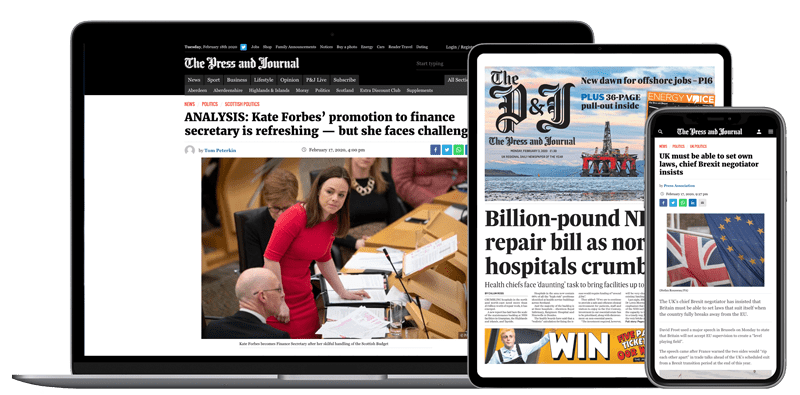 Help support quality local journalism … become a digital subscriber to The Press and Journal
For as little as £5.99 a month you can access all of our content, including Premium articles.
Subscribe